Brad Sullivan: I have a four-year-old son. I would not put my son at risk if I didn't think this move was worth it.
Brooke's Note: Moves to the RIA model are in a notable slump. So when you get a recruiting shower in the midst of one, you have to look at what went right. The outlines of the classic breakaway story remain the same, but each has its own personal tale to tell.
The old adage "if you can't beat 'em, join 'em" fits perfectly for a $110 million Morgan Stanley team that had lost clients to RIAs and rather than trying to compete, chose to join breakaway haven Beverly Hills Wealth Management.
The Sullivan Wealth Management, team led by Brad Sullivan, 35, left New York-based Morgan Stanley last week and becomes the 11th team to sign on with Beverly Hills Wealth Management since its founding two years ago. Before Mag Black-Scott left Morgan Stanley she worked with the Sullivan team, which includes Ed Bunting, 58, who heads the financial and estate planning aspects of the team. The two-member advisory team was based in Roseville, Calif. and will remain in Roseville with Beverly Hills Wealth Management. See: Advisor spotlight: A trailblazer at Morgan Stanley, Mag Black-Scott has a new RIA and an ambitious plan.
Brad Sullivan is the son and former business partner of prominent FOX business financial personality Tom Sullivan, host of The Sullivan Show. The team has 325 clients with a cumulative $100 million assets and hopes to double or triple those assets in a year.
The Sullivan team declined to speak specifically about Morgan Stanley but says their decision to leave the firm was prompted by a larger problem they saw with the losing struggle wirehouses are waging with the independent model. They also felt it was harder to compete in the wirehouse arena as layoffs hurt client service teams and wirehouses continued to push advisors to focus only on larger clients. In many cases, advisors don't get paid for clients whose assets are $25,000 or less in most of the wirehouses including Morgan Stanley. Over time, the Sullivan team discovered their excellent service and hard work wasn't enough to stop clients from looking at other options. See: 9 things to know about the breakaway-to-RIA movement and why it's likely to get bigger.
"The environment with the mass layoffs in the wirehouses has affected client support and it really does impact our end-user — our client," says Sullivan. "In order for us to make a difference we had to take ownership. I believe the whole wirehouse industry has changed and we felt we could be so much more competitive in the independent space with a company like Beverly Hills Wealth Management. They've not only got a great level of veterans — but we've joined people who are the best in the industry." See: MarketCounsel launches legal hyperspace button for breakaways who get fired by Merrill Lynch (and friends) before the 'go' date.
Bunting says there's no question that things have changed in wirehouses. "In general, they have shifted the focus to the bottom- line business and I think it's gone away from client service," he says.
Black-Scott comments: "It's very difficult in the wirehouse environment. Clients can suffer from these results because fees go up and service goes down."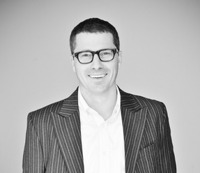 Ryan Shanks: I know that the
integrity of the deals is much
stronger than the deals when the
market is down and everyone is
looking around.
The Sullivan team spent seven months looking at other models in the industry, looking closely at hybrid options. Sullivan says their clients are happy and have all verbally committed to stay and a number of them have disclosed that they've got additional assets they'd never shared with the advisors before. See: What swayed me to the hybrid cause after an early indoctrination as a 'pure RIA' disciple.
Morgan Stanley did not respond to an e-mail from RIABiz seeking comment.
Bull market dealmaking
This deal comes in the midst of a drought in the M&A and breakaway space with movement concentrated on mid-sized firms as opposed to the giant $1 billion deals that were commonplace a year ago. See: How two deals struck last week show midsize RIAs reigniting the M&A and breakaway movements.
Ryan Shanks of Finetooth Consulting feels the activity in an up market makes for better and more thoughtful matches than those that occur in a panic=fueled downturn.
"When I see this happening now, I know that the integrity of the deals is much stronger than the deals when the market is down and everyone is looking around," Shanks says. "If the market is up, you don't have to move, and the deals are more meaningful."
Whatever the state of the markets, Shanks says, switching firms and channels is always a big deal.
"It takes a pretty big person to acknowledge that this group (RIAs) is beating us and say, 'Wow what they are doing is pretty special.' A lot of folks will just keep competing without making any changes."
Shanks culture at Beverly Hills is a comfortable one for breakaway teams. See: Mag Black-Scott plans for an LA-based 'mini-Morgan Stanley' advance with the hire of a R.W. Baird team to handle public agency assets.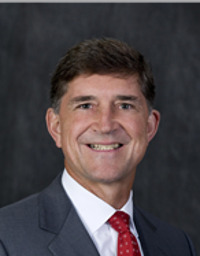 Ed Bunting: Mag reached the conclusion
that she's drank and served the
Kool-Aid for years and it's time
to come up with a new
recipe.
In a similar transaction, Carson Wealth Management bought Caton Financial Inc. a San Rafael, Calif. firm formerly with Raymond James, InvestmentNews reported on Tuesday. The company's $218 million in assets will transition its business through Carson Institutional Advisory, a new venture of Carson Wealth and its chief executive. See: Eavesdropping: Ron Carson gets an electric reception at his PEAK event, and calms the waters surrounding his new RIA.
Rise of the mid-size teams
John Furey principal of Advisor Growth Strategies, LLC says this deal is exciting because it is a mid-sized team. See: With LPL as its new BFF, CONCERT seeks bigger game and more RIAs.
"Four or five years ago, you saw a bunch of $100 million teams but there haven't been many recently and you started to wonder if that funnel has stopped. It's great to see a team like this come out and join Beverly Hills. It shows that a team in the $100 million range can still be better served on an independent existing platform," Furey says. See: Focus Financial goes after $100-million wirehouse brokers after hiring five employees suited to the task.
Black-Scott concedes it's been a sluggish deal-making period, but she thinks these ebbs and flows are natural. "I think it goes in waves," she says. "It's just a natural cycle. If you look at asset flows and at Cerulli's information, the asset flows out of the wirehouses continue to happen in the long term and the asset flows to the independent space continues to get much larger."
Fathers and sons
Sullivan grew up in the financial services industry because his father, Tom Sullivan, had his own RIA in the 1980s. When his father moved to Wachovia Securities in 1005, Sullivan joined him. His dad has since left the wirehouse and is now host of "The Sullivan Show" on FOX Business.
Sullivan concedes he wouldn't have made this move without his father's blessing and says that not only did his father give his approval right away, but he even confessed he was surprised his son hadn't made such a move earlier.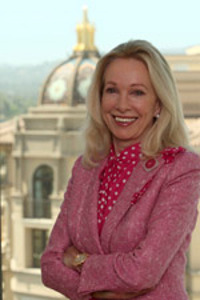 Mag Black-Scott: We've been in discussions
around Palm Beach and Newport Beach
locations.
It appears that this team may have had a retention bonus still in play, but Sullivan and Bunting declined to speak to that issue. Sullivan acknowledged it is a risk to make a move.
"We take on a sacrifice and risk in making a move but at the end of the day, it's a calculated risk that we know will be well worth it," he says. "I have a four-year-old son. I would not put my son at risk if I didn't think this move was worth it. See: Dorie Rosenband's post-maternity return to Smith Barney shocked her into becoming a RIA.
New recipe
BHWM currently has offices in Los Angeles but Black-Scott says it is very likely that the firm will add at least one more location by the end of the year. "We want to be at the right locations at the right time," Scott Black says. "We've been in discussions around Palm Beach and Newport Beach locations." See: RIA items of interest: Mag Black-Scott expands beyond Beverly Hills and BAM adds an advisor who contributes to The New York Times.
Bunting says the team felt very comfortable at Beverly Hills. "I think you look at what Mag did and she reached the conclusion that she's drank and served the Kool-Aid for years and it's time to come up with a new recipe. I think there's a comfort level from captive to independents that she came from the same club as them."
"We really liked their philosophy," Bunting says. "I think we were better able to offer focus on clients with our dedicated assistant and a dedicated team behind us that was there to help. We just liked the philosophy, transparency and the high quality open environment they have."
The team likes the fact that they can hang on to smaller accounts.
"We believe we'll be more competitive with larger high-net-worth clients," says Sullivan. "Some of my clients have been with me since day one and are on the smaller side. There are minimums at the wirehouses and now I have the flexibility in the independent side to choose who I want to work with and why I want to work with them. It might be someone with $25,000 but they have a parent with $10 million. I want to work with that person because I know it'll be a solid relationship."
---
Mentioned in this article:
---
---
---
Jeff Spears
The mass affluent market segment is definitely the most under served in the consolidating financial services industry. Glad to see firms like Beverly Hills and Concert succeeding. They offer a much better approach than the technology based solutions popping up in Silicon Valley.