Bloomberg warns that BloombergBlack is shutting down
The move toward a 'very quick death' shocks virtually everyone as the New York data giant alludes to its plans to offer financial advice down the road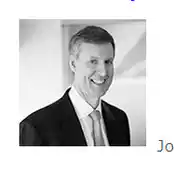 John Michel penned the letter to clients of BloombergBlack alerting them that his company -- for now -- is withdrawing from the investment advisory business.
---
Related Moves
September 16, 2020 at 6:00 PM
---
---
Mentioned in this article:
---
---
---
Chris
The core product didn't make much sense. People familiar with using the Bloomberg Terminal are use to tremendous functionality and access to a sea of data and data/news sources. The perceived threat would be that Bloomberg could give out some of that functionality in limited amounts to lower AUM managers that didn't want to pay $25k/yr. However, BloombergBlack didn't do any of that —- it was just another site doing much simpler things. So it was a me-too product at a $1,200 price. It just didn't make sense.
Why in the world was Bloomberg slumming it out online when it dominates the high-end of the market? Its like a hedge fund manager making huge fees offering a me-too low-fee ETF. Why bother for pennies?
Joe
I agree with Chris, but I think they were trying to compete for the new wave of investors. The younger generation with money or an inheritance that likes and is used to doing everything online. For instance, Personal Capital. This is the same idea as Bloomberg Black.
I believe Bloomberg was late to the game. If you look at what advisors offer their clients through solutions such as eMoney 360 and other custom portals it's already out there.
J. Rooney
Still not sure how these services are considered "disrupters" in our industry. Most of these online RIA services do nothing different than all the other online discounters and brokerage firms – they just package and market it differently. Anyone, with any amount of money could go to Vanguard, Fidelity, Schwab, Scottrade, TDA, etc and get any investment they want, plus some free advice on putting together portfolios. Plus, there must be a thousand free online sources for finding simple index portfolios, which is all these services are offering. I simply don't see how any of these new "disruptive" startups are any different than Vanguard, Schwab, et.al. – which have trillions in AUM collectively, and virtually unlimited marketing budgets.
And when you look at the economics of them, it makes no sense. Betterment, for example: charge 0.25% of AUM. They could have a billion under management, and are still generating less than $2.5mm in revenue. How does that support their staff and the returns the VC's want? And considering their average account is less than $100K, the would need 10,000+ clients just to reach $1B.
Granted, they are probably making a lot of money on the brokering of that money (Betterment has their own brokerage arm which processes the transactions – for a fee – wink, wink). But I still don't see them ever amassing enough in AUM to make it economically feasible.
Chris
Agree J Rooney. The thing that they think is different is that they get the internet and social media a lot better and they can bring in experts to figure out how to grow accounts with LinkedIn and Twitter and Facebook marketing and Google search.
The online companies should be mostly just thought of as the pseudo-equivalent of mutual fund wholesalers — except they are re-selling Vanguard index funds rather than 2-3% fee active mutual funds from Capital Group.
Stephen Winks
John Michael is top notch ( West Point, Top Merrill position, etc) but his team might have focused Bloomberg Black more on how to use information, or process, than putting capability out there. Advisors are correct that much of this is not intuitive for investors.
The point of Bloomberg Black was it was leveraged the client direct space in ways not possible in the brokerage space. Because the client is managing their own money, there are none of the inhibitors to supporting fiduciary duty which thwart innovation in the brokerage format.
It is actually pretty easy in the consumer direct model to offer superior counsel than that which is possible in a brokerage format. Clients actually understand these things if advanced in a digestable manner.
The missing link here is a user friendly client interface requires more skill from programmers than to just putting resources out there. If the client direct model (a) helps the client accomplish their goals and objectives or (b) provide a second opinion on all a client's holdings as a portfolio—it is a home run. Most brokerage portfolios do not fare well when objectively evaluated based on cost, performance relative to risk assumed, tax effciency, liquidity, etc..
This is not the last time we will have seen the consumer direct model as it can afford far superior counsel at far lower cost until the brokerage industry self selects to get serious about supporting expert fiduciary standing in the consumer's best interest. That is what brokers are paying 60% plus of their gross revenue for.
Bloomberg Black is a good starting point, if they decide to liquidate, for a subsequent buyer to refine.
SCW
Jeremy Lewis
For the record – it's (or was) BloombergBlack. One word.
And if your looking for "why" just follow the money and fear. BloombergBlack had 120 clients and over 1.5 billion under management. And they hadn't even started to market the product. Who might this upset? Who buys Bloomberg terminals?
Sometimes failure isn't the only reason to walk away.
C
120 clients is frankly the rounding equivalent of zero clients….
$1.5 billion AUM is irrelevant because fees are flat $ per month, nothing based on assets.
http://www.probk.org.ua/user/d5ceagol3/
On moving into, my spouse questioned me who was in the door and that i spelled out that it absolutely was an more mature guy asking me if I required to purchase an apple thinking that potentially he is a burglar casing your home to determine if any one is dwelling!
http://www.iwsamerica.lfchosting.com/iws.htm
Most importantly plans are affiliated applications and they're going to support make your eCommerce web site or Amazon . com webstore a lot more present and easy to make use of and it'll let it Amazon . com designers to produce extra modern and innovative suggestions to strengthen the business.Amazon Squares up to Apple Kindle Vs iPad