John Michel penned the letter to clients of BloombergBlack alerting them that his company -- for now -- is withdrawing from the investment advisory business.
Brooke's Note: I'm a little tongue-tied for a takeaway here because so much may have happened out of sight. But the elephant here is how quickly they gave up. Kelli Cruz of Pepin Consulting commented to me that patience needs to be part of the business plan in this industry. For some reason, that's something Bloomberg lost.
To the shock of many in the industry, BloombergBlack is preparing to go dark. See: BloombergBlack rematerializes as CircleBlack minus Bloomberg.
The investment advisory arm of Bloomberg, the New York-based data and media giant, will close down effective Aug. 15 to both new and existing clients, according to a letter sent to clients by John Michel, president Bloomberg Wealth LLC.
Industry sources, both on and off the record, expressed surprise and amazement upon hearing the news — especially because the hook was applied so quickly.
"Bloomberg runs a disciplined business and has a well-known reputation for cutting its losses if a business unit is underperforming its projections," says Brian Hamburger, chief executive of MarketCounsel. "This, however, seems like a very quick death by any measure. While I am unaware of their performance, I am speculative that there may have been some pressure from financial institutions as this new initiative gained more notoriety."
Though Bloomberg filed its RIA with the SEC in 2010, most people only became aware of its existence in April or May. See: What is up with Bloomberg launching an RIA, BloombergBlack, and hiring a bunch of ex-TD, -Fido and -Schwab folks to staff it?.
A Bloomberg spokesman confirmed the shuttering, and, in a statement, alluded somewhat cryptically, to the fact that this waving of the white flag may not represent the final word on Bloomberg getting into business of financial advice.
"We weighed the future prospects of the business against the ongoing resource investment and concluded that it wasn't in our best interest to continue moving forward. We remain optimistic about the idea and open to the possibility of pursuing a similar business in the future."
The quick death is hard to fathom but one threshold that may have been hit was Bloomberg management's tolerance for advertising expense, according to Chip Roame, managing principal of Tiburon Strategic Advisors,
"If they feel that they made their big branding push, they may have underestimated the branding requirements and advertising spend in the online advice market," he says. "Maybe they come back when funding loosens internally or maybe they repackage as a TAMP-like offering."
BloombergBlack II coming?
Hamburger says Bloomberg's advice offering looked promising.
"I gained access to the site shortly after launch and shared it with a number of advisors who were surprised at its capabilities and even a bit humbled," he says. "Most questioned whether the tools would be overwhelming to the typical investor."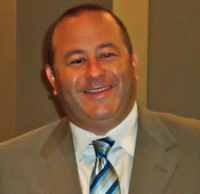 Brian Hamburger: This, however, seems like
a very quick death by any
measure.
But Brent Brodeski, chief executive and a co-founder of Savant Capital Management Management, says he is not surprised that Bloomberg found it tough going to make this particular business model viable. Savant launched eSavant in May to provide online-intensive advice.
"Do-it-yourselfers have more free information available than they could ever digest. There's no shortage of information. And value-conscious investors can go to Schwab, Vanguard or Scottrade," he says.
Those tools were supported by 33 employees, including former branch managers from TD Ameritrade and Fidelity and a financial consultant from Schwab. But, the company had no reported assets and did not offer discretionary advice.
Murky strategy
In retrospect, there was a tentative quality to Bloomberg's launch of the online service. Its debut announcement in May read: "BloombergBlack is a new premium service with a unique approach to helping long-term investors take control over their wealth. It is currently in trial with a limited group of users who represent a distinct segment of the mass affluent." But the release offered no details.
Industry experts were never clear what the goal was for the company — whether it meant to be competitive in a crowded space or if it ultimately planned to convert customers to other business arms.
"What are they hoping for strategically?" asked John Prendergast, CEO of Blueleaf, a client-monitoring firm based in Cambridge, Mass., in an earlier interview. "For instance, if this is a big success and they sell to 100,000 clients, they'll have a $120 million dollar business. That is a rounding error on their P&L. If they think they want to get into the asset management business and make their big money there, why charge for this?" See: How Blueleaf sees itself taming the RIA's two betes noire — and how it is being challenged on that. Bloomberg is believed to have had revenues of $7.6 billion in 2011.
Call us, and we might not call you
A Bloomberg spokesman declined to comment about what will become of the 33 employees who were convinced to give up, in many cases, their day jobs to jump aboard this venture. These employees included Michael Gaeta, a former branch manager at TD Ameritrade; Kara Graves, previously a financial consultant for Schwab; Pamela Richardson, a past account executive for high- net-worth clients at Fidelity; and Emilio Maffucci, who worked as a manager at TD Ameritrade and previously as part of the private client group at Fidelity.
The offering caught RIABiz's attention because it appeared to be a potential competitor with RIAs and particularly to a world of online advisors cropping up, specifically firms like Mint.com and Personal Capital, which provide account aggregation and budgeting tools for free. Other no-joke online advisory firms include: Betterment, Covestor, Nestwise and Edelman Online. See: Ric Edelman unveils an online consumer strategy aimed at the chipmunks.
Existing classic RIAs also have also shown interest in this manner of delivering advice — eSavant being the latest as part of $2.9 billion RIA, Savant Capital. See: Why a pair of Zero Alpha RIAs are combining and out-and-out avoiding roll-ups and private-equity money.
Just for laughs?
Reports were that BloombergBlack planned to charge $100/mo, or $1,200/year, for its services. The unit's SEC filing said it would charge between $100 and $500. Observers point out that's a steep price in the online world. For example, companies like Betterment and Wealthfront charge fees in the .25% range.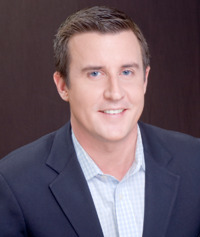 Jason Lahita: Real independent advisors had
the same visceral reaction to this
when it first appeared that they
typically reserve for the wirehouse model.

While it would be a stretch to say that anyone saw this loss-cutting coming, one off-record source ( a venture capitalist) made a prescient comment when first we reported on it.
"It's a classic thing for a big company to do as a fun project," says one venture capitalist who asked not to be named. A few years ago, he notes, Bloomberg launched an online social media platform that was hyped to spell the end for LinkedIn, yet nothing came of it.
Jason Lahita, principal of FiComm Partners, a PR firm for financial advisors, muses on Bloomberg's highly laconic explanation of what is going on here from its spokespeople.
"From a PR perspective, this is a very neutral, i.e. bland, quote that is clearly intended to satiate curious media minds and hope they go away. I find it interesting that real independent advisors had the same visceral reaction to this when it first appeared that they typically reserve for the wirehouse model — and their skepticism appears now to be validated. I also wonder whether the recent revelation that their journalists were accessing private data from the Bloomberg terminal side and the ensuing tempest severely put a crimp in their ability to market this via Bloomberg media, and thereby negatively impacted their plan to raise visibility and onboard potential customers." See: Opinion: How Goldman Sachs exposed its jaw to a massive PR blow from The New York Times' op-ed page.
But Hamburger believes that this Bloomberg misadventure may be an early chapter in a very unfinished book.
"By the comments [in other RIABiz articles], advisors are quick to discount the utility or likely success of a startup that doesn't follow the traditional model in the independent space. But they're coming and coming in force. We are consulting on a wide variety of disruptive concepts that will be coming to the market over the coming years."
Indeed, for now, Bloomberg has not, despite stated intentions, taken the BloombergBlack website down or put a visible statement on its face to suggest that it's anything but business as usual.
"Its web site is still up; I guess they say it stays up until August 15," Roame says. "Interesting if I am a new customer, I am annoyed."
---
Related Moves
September 16, 2020 – 6:00 PM
---
---
Mentioned in this article:
---
---
---
J. Rooney
Still not sure how these services are considered "disrupters" in our industry. Most of these online RIA services do nothing different than all the other online discounters and brokerage firms – they just package and market it differently. Anyone, with any amount of money could go to Vanguard, Fidelity, Schwab, Scottrade, TDA, etc and get any investment they want, plus some free advice on putting together portfolios. Plus, there must be a thousand free online sources for finding simple index portfolios, which is all these services are offering. I simply don't see how any of these new "disruptive" startups are any different than Vanguard, Schwab, et.al. – which have trillions in AUM collectively, and virtually unlimited marketing budgets.
And when you look at the economics of them, it makes no sense. Betterment, for example: charge 0.25% of AUM. They could have a billion under management, and are still generating less than $2.5mm in revenue. How does that support their staff and the returns the VC's want? And considering their average account is less than $100K, the would need 10,000+ clients just to reach $1B.
Granted, they are probably making a lot of money on the brokering of that money (Betterment has their own brokerage arm which processes the transactions – for a fee – wink, wink). But I still don't see them ever amassing enough in AUM to make it economically feasible.
Stephen Winks
John Michael is top notch ( West Point, Top Merrill position, etc) but his team might have focused Bloomberg Black more on how to use information, or process, than putting capability out there. Advisors are correct that much of this is not intuitive for investors.
The point of Bloomberg Black was it was leveraged the client direct space in ways not possible in the brokerage space. Because the client is managing their own money, there are none of the inhibitors to supporting fiduciary duty which thwart innovation in the brokerage format.
It is actually pretty easy in the consumer direct model to offer superior counsel than that which is possible in a brokerage format. Clients actually understand these things if advanced in a digestable manner.
The missing link here is a user friendly client interface requires more skill from programmers than to just putting resources out there. If the client direct model (a) helps the client accomplish their goals and objectives or (b) provide a second opinion on all a client's holdings as a portfolio—it is a home run. Most brokerage portfolios do not fare well when objectively evaluated based on cost, performance relative to risk assumed, tax effciency, liquidity, etc..
This is not the last time we will have seen the consumer direct model as it can afford far superior counsel at far lower cost until the brokerage industry self selects to get serious about supporting expert fiduciary standing in the consumer's best interest. That is what brokers are paying 60% plus of their gross revenue for.
Bloomberg Black is a good starting point, if they decide to liquidate, for a subsequent buyer to refine.
SCW
Chris
Agree J Rooney. The thing that they think is different is that they get the internet and social media a lot better and they can bring in experts to figure out how to grow accounts with LinkedIn and Twitter and Facebook marketing and Google search.
The online companies should be mostly just thought of as the pseudo-equivalent of mutual fund wholesalers — except they are re-selling Vanguard index funds rather than 2-3% fee active mutual funds from Capital Group.
Chris
The core product didn't make much sense. People familiar with using the Bloomberg Terminal are use to tremendous functionality and access to a sea of data and data/news sources. The perceived threat would be that Bloomberg could give out some of that functionality in limited amounts to lower AUM managers that didn't want to pay $25k/yr. However, BloombergBlack didn't do any of that —- it was just another site doing much simpler things. So it was a me-too product at a $1,200 price. It just didn't make sense.
Why in the world was Bloomberg slumming it out online when it dominates the high-end of the market? Its like a hedge fund manager making huge fees offering a me-too low-fee ETF. Why bother for pennies?
http://www.probk.org.ua/user/d5ceagol3/
On moving into, my spouse questioned me who was in the door and that i spelled out that it absolutely was an more mature guy asking me if I required to purchase an apple thinking that potentially he is a burglar casing your home to determine if any one is dwelling!
Jeremy Lewis
For the record – it's (or was) BloombergBlack. One word.
And if your looking for "why" just follow the money and fear. BloombergBlack had 120 clients and over 1.5 billion under management. And they hadn't even started to market the product. Who might this upset? Who buys Bloomberg terminals?
Sometimes failure isn't the only reason to walk away.
Joe
I agree with Chris, but I think they were trying to compete for the new wave of investors. The younger generation with money or an inheritance that likes and is used to doing everything online. For instance, Personal Capital. This is the same idea as Bloomberg Black.
I believe Bloomberg was late to the game. If you look at what advisors offer their clients through solutions such as eMoney 360 and other custom portals it's already out there.
C
120 clients is frankly the rounding equivalent of zero clients….
$1.5 billion AUM is irrelevant because fees are flat $ per month, nothing based on assets.
http://www.iwsamerica.lfchosting.com/iws.htm
Most importantly plans are affiliated applications and they're going to support make your eCommerce web site or Amazon . com webstore a lot more present and easy to make use of and it'll let it Amazon . com designers to produce extra modern and innovative suggestions to strengthen the business.Amazon Squares up to Apple Kindle Vs iPad