Jon Patullo: This isn't endorsing the [software] firm.
Brooke's Note: The good news about TD Ameritrade Institutional's open-code, open-door policy toward external software vendors: These third parties can do it themselves in terms of integrating with the No. 3 RIA custodian. The bad news about the open-code system is that these vendors are left to do it themselves. RIAs voiced their concern about this quandary at TD Ameritrade's API conference back in April. The custodian had already offered advisors TD API tool kits stored on zip drives to smooth the way. See: TD Ameritrade plants its flag in sunny SoCal, playing host to $100 billion worth of RIAs. Now comes the biggest indicator yet that TD is going all out in the integration game.
TD Ameritrade Institutional is throwing a new logo — and, in a sense, a whole new brand — into the RIA technology marketplace.
Already an iconoclast with its ultra-open-code API strategy, the Jersey City, N.J.-based custodian announced yesterday that it is doubling down on its road-less-taken approach by plastering its slick, TD-green "Veo Integrated" insignia on computer screens; a mini-billboard akin to the ubiquitous Intel Inside stamp. See: TD Ameritrade showcases what API can do with slick Veo-iRebal harmonization.
What's "inside" here is harder to quantify than the computing power of a silicon chip, but for RIAs staking their futures on the proposition that one technology can work effectively with others, the new emblem is at least as important. The TD co-branding implies that, say, when the roof leaks in your new house, the architect, the carpenter and the contractor will work together to fix it rather than pointing fingers at each other. It sends a signal that separate providers are willing to signify their ability to work in harmony.
"The 'Veo Integrated' logo is part of a larger effort to raise awareness and adoption of the quality technology integrations that have been delivered to RIAs through the Veo open-access initiative," TD offered in prepared remarks.
Wasted time?
"A lot of advisors are stuck sitting on the fence [when it comes to upgrading technology] and go slow," says Tim Welsh, president of Nexus Strategy, an RIA consultancy firm that counts TD among its clients. This [branding] will provide a level of confidence. It can reduce a lot of the uncertainty. It's a terrific idea."
Credit for this idea goes to no less than Fred Tomczyk, chief executive of TD Ameritrade Holding Corp., according to Jon Patullo, managing director of technology at TD Ameritrade Institutional. Patullo's boss came up with the idea about six months ago and presented it to RIA custody chief Tom Nally, and then the idea was floated to the third-party vendors at the company's fourth annual API event in San Diego in April.


The new logo is trying to
say: Come on in, the water's
fine.
Though Patullo is getting support from third-party vendors and his bosses, there is at least one outside expert who believes this branding exercise will likely be a step back for TD Ameritrade.
"The way this nets out, TD Ameritrade has sunk a lot of money and resources into the brand," says Rob Frankel, principal of RobFrankel.com, a firm that turned around the Remax brand and has worked with products for Honda, Sea World and Disney. "Now they are placing obstacles in front of Veo's acceptance. It's tactically not sound. It's strategically not sound. There's a lot of wasted time."
Confused advisors
Frankel says his sharp criticism derives from the fact that TD Ameritrade has chosen to call it "Veo Integrated." "Consumers of products are looking to answer two questions: What is it? and Why should I trust it?," he says. "At least if it was 'TD Veo', you'd know TD was behind it. ... from the folks at A, you get B."
TD Ameritrade is using its signature lime-green hue and the TD Ameritrade brand appears in smaller, skinnier print to the left of "Veo Integrated."
Patullo says he does not agree with Frankel's assessment — calling the logo a visual aid, not a brand.
"Our intention is not to create a separate brand with the "Veo Integrated" logo, but rather offer a visual aid for advisors. We know advisors can struggle with decisions about technology and this logo offers an easy way for them to identify providers that integrate with TD Ameritrade and have shown a commitment to RIAs. Veo open access and the "Veo Integrated' logo are part of a larger strategy to encourage technology innovation that will benefit advisors."
Welsh says that while Frankel makes a point, it may still be a case of apples and oranges.
"As a branding effort, it's easy to tear apart but … Are they branding McDonald's or Nike?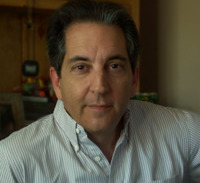 Rob Frankel: Now they are placing
obstacles in front of Veo's acceptance.

Welsh sees an overhang of uncertainty among RIAs when it comes to making technology decisions, due to an infinite number of complex integration issues. Advisors, he says, have trouble deciding, for instance, if software like Market76 fits into their plans. He gives another example: According to Joel Bruckenstein's RIA surveys, Microsoft Outlook is rated as the most-used customer relationship management system — and it's not even a CRM. Advisors also chose "none" when asked about their top document management provider.
The new logo on vendors' websites will help to ameliorate that anxiety. "It simplifies a decision," Welsh says. "If I work with Junxure, I know it works with TD Ameritrade." Indeed, Junxure is an early adopter of the logo plan.
Frankel also questions whether a branding decision made based on existing customers who are already familiar with Veo makes sense. "The brand isn't for people who know you. It's for people who don't know you."
All more equal
One early adopter says his company has been using the logo on its marketing materials for three months.
"To me the cool thing about the logo is that it's not touting one application over another," says Michael Wilson, chief operating officer of AdvisoryWorld, a Los Angeles-based company that makes investment analysis software for RIAs. "It's just a testament to TD opening architecture and letting us do our magic." Wilson adds that his firm has sold more software to TD clients in recent months, though he can't directly attribute that uptick to the logo.
This branding-related move by TD comes at a time when RIA custodians are working to one-up each other in technology and branding, and it checks both of those boxes. (Fidelity Investments attempted a branding of integration under "HybridOne" a few years back and eventually abandoned it under Charles Goldman). Schwab's updates on its RIA division are almost entirely about Schwab Intelligent Integration, and Fidelity continues to make WealthCentral a centerpiece of its offering — though recently it has announced non-technology enhancements. See: Fidelity's M&A program reload looks 'game-changing' after it partners with a middleman to get Uncle Sam to guarantee RIA deals.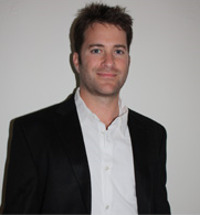 Michael Wilson: To me the cool
thing about the logo is that
it's not touting one application over
another.
Long way to go
The TD move also comes at a time when the company is able to show progress in adoption of its Veo API by advisors. "We have sold 1,000 Salesforce licenses, and that speaks volumes about how well integrated we are," Patullo says.
There are now 50 vendors ready for service as TD-integrated partners and an additional 20 are in the process of integrating. the company has 10 CRM providers and Redtail Technology, like Salesforce, has 1,000 users. Over all, advisor adoption of Veo integrations has doubled in 2013 to about 1,000 forms from 500.
Still, 80% — or 4,000 of TD's 5,000 RIA clients — have not adopted a Veo integration. To maximize its adoption rate, Frankel believes TD may still need to rethink its branding of the effort to take greater consideration of how it will be seen by prospects as opposed to people already sold on TD Ameritrade, like its executives and existing RIAs.
"The brand is outside [the company]," he says. "[When companies do] branding inside out, it generally fails." See: RIAs are merging then making up names like Exencial, Syntal, Aspiriant and Private Ocean but experts question the practice.
Patullo says that there is more inside the "Veo Integrated" logo than meets the eye. It signifies that the third party has demonstrated a high level of security and the ability to deliver high-quality standards of care and service to RIAs.
Still, TD is making sure that it doesn't go overboard with the new logo as a seal of approval.
"This [logo] isn't [being used as a way of] endorsing the [technology] firm [that makes use of it in its marketing]," he says.
---
---
Mentioned in this article:
---
---
---