Bill Van Law: We saw advisors who ... left for an RIA model, and that was disturbing. That reinforced that the strategy wasn't going to work going forward unless we created something more competitive.
Brooke's Note: We have various independent voices in this article, including Danny Sarch and Mindy Diamond. But nobody, I noticed, is more critical of Raymond James' past efforts at serving the RIA market than Bill Van Law of … Raymond James. This refreshing candor is perhaps the best leading indicator that the Florida broker — which largely pays its bills with a full-service captive brokerage subsidiary — is going to fully service RIAs or go down trying. This is a comprehensive effort that addresses retrofitted IBD technology, while-we're-at-it recruiting, bloated fees, and all but non-existent marketing and branding. No doubt Van Law has had cultural and habitual legacies (such as no alternative investments without commissions!) to negotiate at Raymond James, but you sense his political backing is starting to be where it absolutely needs to be. After all, we have, in a sense, written this article once before. See: Raymond James launches a separate RIA unit and appoints a former Merrill Lynch breakaway to head it. This time there just seems to be a critical mass of substantive specifics and corporate momentum that has us willing to do it again.
Driving home the message that RIAs are no longer relegated to the kids' table, Raymond James Financial Inc. is poaching talent from two of its biggest competitors — LPL and Fidelity — to expand its regional offices, slashing trade fees, adding products and buttressing its technology.
By creating new positions and changing the RIA platform, Raymond James is setting out to double the assets of its RIA division, which has 100 firms, from $8 billion to $16 billion in the next two years, says Bill Van Law, president of Raymond James Investment Advisors Division. The St. Petersburg, Fla.-based firm hopes these changes will help it hang on to advisors who may be thinking of leaving. See: Raymond James launches a separate RIA unit and appoints a former Merrill Lynch breakaway to head it.
"I did a really deep dive so we could create something competitive," says Van Law. "We want to position ourselves to really grow this. We saw advisors who didn't stay at Raymond James and left for an RIA model, and that was disturbing. That reinforced that the strategy wasn't going to work going forward unless we created something more competitive." See: Raymond James' two-hatted Helck addresses his advisor crowd on both levels.
His firm has lost four RIA firms in the last 18 months, a number that Van Law says is still unacceptable. "They were really a small number relative to our overall size, but we don't like losing anyone," he added.
Covering the country
Raymond James has added four regional directors as it opens two new regional offices.
Sean Marrin hails from LPL, where he was a recruiter. He is based in Denver and will be regional director for Raymond James' West division. Marrin also spent 18 years at The Charles Schwab Corp. in a variety of roles. His last nine years there, he worked for Schwab Advisor Services as a senior business development officer.
Glenn Flego, who will serve as regional director for the Northeast, arrives from Fidelity Institutional Wealth Services where he was vice president. Previously, Flego was head of sales and marketing for Interactive Advisory Software. He began his career at Charles Schwab & Co., heading the institutional program for the tri-state area of New York, New Jersey and Connecticut.
Both LPL and Fidelity declined to comment on the departures.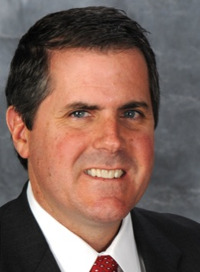 Raymond James also has added Chuck Curtis regional director for the Central region. He will be based in St. Petersburg. Curtis has extensive research experience in financial services and spent more than 28 years at Morgan Stanley and Smith Barney. Curtis retired as complex manager of Morgan Stanley Smith Barney in central Florida 18 months ago to assist his elderly parents in the family business.
The firm also promoted Christian Williams to regional director for its Southeast division. He'll be based in Raleigh, N.C. Williams and joined from Raymond James Financial Services Inc,, the company's independent broker-dealer, in 2007 as a vice president and business development consultant, and has successfully recruited a number of advisors.
In addition to the four senior regional leaders, the firm also created two associate regional directors, one director of administration and one staff position.
Talent grab
Van Law says he looked at only the cream of the industry crop when filling the regional posts, speaking with more than 50 industry leaders, all of whom were among the top one-third in sales at their respective firms. The regional directors will be charged with servicing current RIAs and also recruiting new ones.
While the competition between LPL and Raymond James is fierce, Van Law downplayed his decision to nab one of its top sales leaders. He pointed out that LPL has a different business model than Raymond James.
"I certainly respect LPL and what they've accomplished," Van Law says. "Our focus and what we're trying to accomplish is different than them."
But Van Law says he's excited about the new hires.
"It is about quality caliber and diversity of the team. It's important that we have people with outstanding experience from all areas of where we are going to recruit from. If you look at our team, now we've got experience from two major custodians, Schwab and Fidelity, and experience from independent broker-dealers and the wirehouses."
It's retention, not recruiting
Raymond James' serious play in the RIA space will be a boon for its retention efforts, says Mindy Diamond, president and chief executive of Chester, N.J.-based Diamond Consultants LLC, who counts Raymond James among her clients.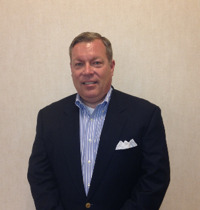 "I think we're going to see every quality independent broker-dealer offer an RIA model as an option," she says. "They have to. What happens is [Raymond James'] biggest advisors become aware of it and the firm runs the risk of losing them." See: How some RIAs are starting to end up with Raymond James as their custodian.
However, Diamond is skeptical about Raymond James' chances of spiriting advisors away from Schwab Advisor Services and other major custodians and in its recruiting wirehouse brokers with breakaway RIA aspirations.
"If the advisor wants to be an RIA, I think they'll still find more freedom and better economics at a place like Charles Schwab, TD Ameritrade or Fidelity," she says. "By and large, I think the advisors who really want to be RIA will choose a custodian-based model or a model such as HighTower or Dynasty." See: How HighTower brought an 83-year-old, $600-million breakaway broker back from the wirehouse side.
Custodians vulnerable
But Danny Sarch, president of Leitner Sarch Consultants Ltd., disagrees. He thinks Raymond James has a good shot at winning over RIAs from the big custodians.
"I don't think the other RIA custodians have any magic. I don't think there's anything that unique. For the first time, it puts Raymond James in the conversation with RIAs — where they've never been before. The proof will come two years from now and whether they're winning those RIAs." See: A peek inside the rising RIA custodians fighting to overtake the Big Four.
Sarch thinks it is quite possible that RIAs looking at companies such as Schwab and Fidelity will begin to add Raymond James to that mix now that it is investing in bringing its custody offering up to par.
"Raymond James has always prided themselves in offering a range of services," he says. "This RIA division was one hole they had and, now they've made it more up-to-date. Raymond James truly believes that the advisor is an entrepreneur and gives them tremendous freedom."
Price points
While the RIA business at Raymond James had previously been a side-business, Van Law says the entire firm is now committed to that division.
"This is a major investment for us. We've spent the last 10 months preparing for this new division," Van Law says.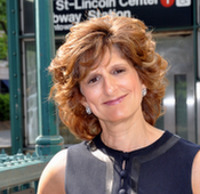 Now, Van Law says his firm has made some significant changes to the RIA platform to make it more attractive to its own advisors and other RIAs it wants to recruit. For instance, the firm previously charged between $12.95 to $29.00 for its equity and ETF trades but adjusted the ranges a few months ago to reflect the industry average of around $9.95 up to $19.95.
"Frankly, we weren't where we needed to be," he says. "It doesn't matter where you are in terms of value, if you're not priced the right way, no one will come," Van Law says. See: Industry leaders puzzled by RIAs' being paid by Schwab and Fidelity for investing in funds.
Alternatives for everybody
Van Law says his firm has spent the last year overhauling its platform. Previously, RIA advisors at Raymond James essentially used the same platform that other advisors used. In some cases, there were certain products that were virtually unavailable to RIAs because they don't accept commissions.
Raymond James has also shifted gears regarding alternatives products. Van Law recalls wondering why hardly any Raymond James RIAs were using alternatives. Then, he discovered that few alternatives were available to all the firm's advisors and those that were available were offered only to commission advisors. See: Top 10 alternatives to alternative investments for RIAs: 2013 edition.
"I dug more deeply and found we're not offering half of the alternatives to RIAs. And, the ones we were offering were structured as brokerage and not as fee-only," he says. "The view at Raymond James used to be that this business was just an accommodation for certain advisors, but that view has completely changed and that's why we've spun it off as a separate business. We're looking at it distinctly. We're recognizing the advisor is uniquely different and are creating tools and channels."
In addition, Van Law discovered that the firm's RIAs weren't offered the same training options as its other advisors. He says he's made changes so that RIAs are welcome at training events. "My goal is to reinforce that this RIA business is a growing business and we're making major commitments."
---
---
Mentioned in this article:
---
---
---
Brooke Southall
Hi Dennis,
I deleted your comment. It just had a mean tone. You're allowed to be critical but maybe tone down the rhetoric so it doesn't sound like a personal attack.
thanks,
Brooke
Frederick Van Den Abbeel / TradePMR
As a custodian serving RIAs, I feel there is more than enough business and opportunity for all of us to compete on our own merits. Some of the best innovation in the custody space isn't always coming from the "Big 3."
Advisors owe it to themselves and their clients' to evaluate all of the various providers from time-to-time.