After 'disturbing' RIA losses at Raymond James, Bill Van Law is going on offense -- starting with hires of veteran LPL and Fidelity execs
The big Florida custodian and broker is finally holding itself accountable to a stiff target -- doubling to $16 billion in two years -- as it buys up expensive talent while cutting prices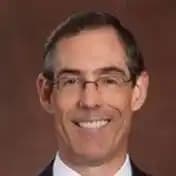 Bill Van Law: We saw advisors who ... left for an RIA model, and that was disturbing. That reinforced that the strategy wasn't going to work going forward unless we created something more competitive.
---
---
Mentioned in this article:
LPL Financial
RIA-Friendly Broker-Dealer, RIA Welcoming Breakaways, Advisory Firm
Top Executive: Dan Arnold
---
---
---
Frederick Van Den Abbeel / TradePMR
As a custodian serving RIAs, I feel there is more than enough business and opportunity for all of us to compete on our own merits. Some of the best innovation in the custody space isn't always coming from the "Big 3."
Advisors owe it to themselves and their clients' to evaluate all of the various providers from time-to-time.
Brooke Southall
Hi Dennis,
I deleted your comment. It just had a mean tone. You're allowed to be critical but maybe tone down the rhetoric so it doesn't sound like a personal attack.
thanks,
Brooke