Focus Financial gets a long-sought $400 million DFA RIA in Dallas -- with Adam Birenbaum's firm as the final added ingredient
Rudy Adolf's roll-up-like team used crerativity and persistence to get Jim Whiddon out for coffee; Matt Brinker at United Capital also closed a small deal but projects bigger revenue will come aboard soon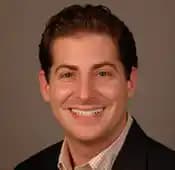 Adam Birenbaum: We can't compete against Morgan Stanley from an advertising budget.
---
Stephen Winks
The independent convergence of these firms confirms to the same point confirms that the best merger/acquistion partners for RIAs and brokers interested in advice and professional standing are other RIAs who have scale, proven methodology, a powerful value proposition and control over their margins, not possible in a brokerage format.
In case no one is looking, all the inniovation is comming from the RIA space, while the brokerage format self selects to thwart any accountability and ongoing responsibility for broker recommendations.
It is no surprise the consumer prefers the advisor's high value added, low cost, expert fiduciary counsel not available in any brokerage format to date.
This not the broker's problem as it is simply the difference between broker/dealer administators and professionally managed RIAs. Advisors want to associate with firms that manage to a high fiduciary standard in the consumer's best interest which maximizes their value proposition, margins and compensation. Brokerage firms do not acknowledge brokers render advice (it is against internal compliance protocol) and are administered in such a fashing so there is no broker control over their value proposition, cost structure, margins or professional standing—essentailly broker/dealer assurance no advice is being rendered to defend against unwanted fiduciary liability—thus crippling the broker.
It should not be a surprise that once large scale RIAs emerge, there will be little room for brokers unless they adapt and evolve in the consumer's best intererst.
SCW
---
---
Mentioned in this article:
---
---