Ray Lucia: I'm pretty depressed that the government has such disdain for successful people and will stop at nothing to destroy them.
A recent Securities and Exchange Commission's ruling against nationally syndicated radio host and television personality Ray Lucia Sr. sends a clear message that RIAs need to be cautious about using hypothetical back-testing strategies or risk ending up in court, industry leaders say. See: 401(k) industry flummoxed over Yale professor's 6,000 'threatening' letters to plan sponsors.
On July 8, SEC administrative judge Cameron Elliot, in an initial decision, found that the San Diego advisor misrepresented the validity of back-testing in seminars for prospective investors and aided and abetted his firm, Raymond J. Lucia Cos. Inc. in doing the same.
Lucia, who has used his popular Buckets of Money investment strategy with clients for a decade and claimed it would help clients generate inflation-adjusted income for life, was fined $50,000. His investment advisor registration was revoked and his firm was fined $250,000 and its registration was also revoked.
"Judge Elliot's initial decision vindicates the division of enforcement's original position that Lucia and RJLC misled the investors who attended their seminars by claiming that the Buckets of Money strategy had been successfully back-tested when in fact it had not been," said Michele Wein Layne, director of the SEC's Los Angeles regional office. See: With SEC coming down hard, TV and radio star RIA principal in San Diego makes his case to listeners.
Back-testing is a process by which advisors examine how trading strategies would fare in different time periods. See: One-Man Think Tank: Would your investment strategy stand up in court?.
In a 46-page ruling, Elliot spelled out specific problems with Lucia's presentation, writing that Lucia and his firm "mislead prospective clients by portraying their conclusions as having been actually back-tested and that the back-tests used scientific methodology with realistic historical data and assumptions."
In this case, the judge concluded that Lucia did not have any documentation or historical data for his back-tests.
"The back-tests were not supported by the spreadsheets or any other documentation, and Lucia testified that he did not think he was required to maintain such documentation," Elliot wrote.
Cautionary tale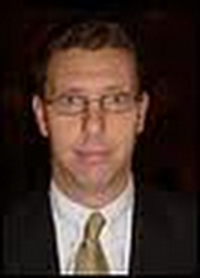 Todd Cipperman: My view is the
SEC has essentially outlawed it.
"I think this is a cautionary tale and the big lesson is hypothetical back-tested data," says Todd Cipperman of Cipperman Compliance Services in Wayne, Pa. "Although the SEC doesn't prohibit it, they've made it pretty clear in enforcement acts going way back that unless you've got hard data there is a burden on the firm using the data to prove it is accurate. Generally, it's almost impossible to do. My view is the SEC has essentially outlawed it."
Lucia's lawyer, Wrenn E. Chais of Locke Lord LLP in Los Angeles, says Lucia has not used the slides that outlined the strategy since 2010 when, she says, RJL Cos. had mostly ceased operations. The firm still exists as a legal entity but does not manage any assets and has no clients.
"We think it's very likely we'll appeal the decision, says Chais. "We certainly disagree with the vast majority of the findings." See: One excuse the SEC doesn't listen to: I was just following the crowd.
Lucia's son, Ray Lucia Jr., runs RJL Wealth Management, a separate firm that Lucia Sr. is not involved with. RJL Wealth Management was not part of this case.
'Loves me like a brother'
Lucia counts economist, actor and television personality Ben Stein as a friend and supporter. In September 2012, when the SEC issued a cease and desist order against Lucia, Stein delivered a ringing endorsement that appeared on Lucia's website. The quote, however, has since been removed. When asked why, Lucia e-mailed this response: "The Ben endorsement was removed from the website months ago due to compliance reasons. [I] had dinner with him last night. He loves me like a brother and will do anything for me, and the feeling is mutual."
"Ben Stein has not withdrawn his support of Ray," says Chais. "He remains a staunch supporter of Ray."
In the wake of the SEC's judgment last week, Chais is researching whether Lucia Sr. can continue his radio show, but believes he should be able to so.
"He's not precluded from doing the radio," she says. "His license is revoked and he's barred [from] association with an RIA or a broker-dealer. But there are plenty of talking heads out there that don't have association with an RIA or broker-dealer. It shouldn't be an issue."
SEC target
Cipperman says hypothetical back-testing can easily be proven as inaccurate.
Hypothetical back-tested performance data has always attracted heavy scrutiny from the SEC, agrees Patrick Burns, president of Advanced Regulatory Compliance Inc. "I also think there has always been much confusion about what is allowable and not allowable," he says. "Some guidance by the SEC in this area would benefit advisers."
Vigorous defense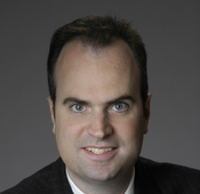 Patrick Burns: I think there has
always been much confusion about what
is allowable and not allowable.
For his part, Lucia has vigorously defended himself since Sept. 5, 2012, when the SEC's Division of Enforcement issued an order instituting administrative cease-and-desist proceedings, stating that Lucia misled investors by implying he had thoroughly investigated and back-tested his Buckets of Money strategy.
Shortly after Lucia was charged, he fired back with a four-minute video on his own website claiming he was innocent of all charges. During that video, Lucia didn't delve into one of the central findings of the SEC's case: the issue of how he back-tested his theory.
REITS up for debate
Elliot's ruling centered on slideshows of hypothetical data regarding the performance of real estate investment trusts. Elliot concluded that Lucia was misleading about a REIT back-test that went all the way back to 1966. "[It was] inaccurate and misleading because the REIT rate utilized was historically inaccurate and inflated. In addition, the REITs were invested at a time when they were unavailable to the public." Elliot points out that 1966 is about five years before REITs were even available. See: Top 10 alternatives to alternative investments for RIAs: 2013 edition.
But Chais says Lucia used two assumed rates of return – 7% and 7.5% — but it wasn't based on one specific REIT, rather a general assumption.
"There were time periods he used an assumed rate of return for real estate investments," she says. "And, his assumed rate of return wasn't even on a specific REIT. That's the basis of the judge's findings — a handful of slides that use rate of returns."
In his ruling, Elliot writes that Lucia deliberately chose to present the "misleading REIT rate of 7%" for a back-test dating back to 1966. He says these brackets shielded the REIT investments from stock market volatility.
"Lucia had full control over, was fully aware of, and actually committed the violations in this case," Elliot concluded.
Layers of compliance
Chais says that during the 10 years Lucia's slideshow was being used, no seminar attendees complained that they were misled. See: Four active marketing strategies that can lead to compliance trouble.
But Elliot said in his ruling that audience members should not be required to complain about slideshows.
"I do not find this argument convincing. It is not the responsibility of investors or prospective investors to make a respondent aware that something is misleading, it is the responsibility of advisors to act as their clients' and prospective clients' fiduciaries."
Chais points out that the case had a few bright spots for Lucia, including the fact that the SEC didn't argue about the specific Buckets of Money strategy that Lucia uses.
"The Buckets of Money strategy used by Ray Lucia is used by almost every investment advisor — even if they don't call it buckets of money — they use the strategy," Chais says.
Chais points out that Lucia had multiple compliance reviews in which he was given the OK to use this presentation.
"He had layers of compliance," she says. "The SEC reviewed his presentation in 2003 and didn't sight any deficiencies with it. He's been giving the same presentation for almost a decade." See: Hello! The SEC wants your records by tomorrow.
'Great blessings'
Lucia summed up his state of mind in a e-mail this week.
"Pretty depressed that the government has such disdain for successful people and will stop at nothing to destroy them. Nervous about how my enormous overhead will be met in the future. Sad that I unknowingly put myself and my family in this position. But thankful that I have a family that is healthy and safe, a God to help me through these trying times, a wife to pick me up when I am down and brothers like Joe and Ben who are always there for me in my time of need. So in reality, I am rich with great blessings and have the faith to carry on."
---
Mentioned in this article:
---
---
---
Edward Bernhart
I would expect no sympathy from the RIA community only envy. In the climate of class warfare we now find ourselves it seems only fashionable to take down the perceived "fat-cats" and bring them to their knees. As a investor in his REITs and a subscriber to his bucket strategy and a former client of his firm I have never felt deceived, or swindled, by any of his promotions and feel that he has offered a real service to many who were previously at the mercy of the big banking firms and their representatives.
Brian Hamburger
Don't shed a tear for Lucia. He was found to have generated over $12 million in commissions by selling REITs under the cover of investment advice using sales materials that illustrated returns that we're disconnected with reality.
A cursory review of this case leaves a single lesson for most advisers: When engaging in risky business practices, be sure to follow the volumes of regulatory compliance guidance available. In the 47 page opinion, the administrative law judge found that Lucia seemed to have little to no basis for his "back-tests" and couldn't actually show how he even came up with his methodology. The SEC is understandably leery about hypothetical, back-tested performance. It allows people to sell a dream, without any basis that the performance would have been anywhere near the actual performance.
No sympathy here.
Roy Patterson
August 23, 2013 — 1:52 AM
"bold text". I used to live in San Diego for many years. I know friends that used Ray Lucia's Buckets of Money" investment plan. As far as I know, none of them lost money or were unhappy with the plan.
rocco milady
October 8, 2013 — 3:25 AM
It should be illegal for investment firms to use images of a smiling gray haired couple in white cotton shirts walking hand in hand along the beach at sunset, that's what really bothers me!
Norm
I have heard some very shaky promises on the Adam Bold Show. I am wondering why Lucia was targeted, and Bold wasn't. ?
KWeber
Ray Lucia deserves little sympathy from the RIA community. It seems to be blindingly clear that an advisor who considers presenting a hypothetical backtest to the public ought to have bullet-proof documentation. He didn't. Not even close. Now, as Todd Cipperman says in the article, "My view is the SEC has essentially outlawed it (backtesting)."
Thanks a lot, Mr. Lucia.