Jim Pavia is the latest in a swath of new hires intended to bolster the content of CNBC's business news network's digital presence.
Brooke's Note: Perhaps the three most prominent names in the advisor editorial business until recently were David Geracioti (Rep. — formerly Registered Rep.), Marion Asnes (Financial Planning) and Jim Pavia (InvestmentNews). Now all three are gone from their high-profile publications aimed at financial advisors. Heading up a publication offers opportunity for burnout to start with. But throw in the 2008 financial crisis and a general crisis facing all print publications and you can see where some turnover might occur — both due to the stress of new business models and declining room for internal growth due to declining advertising revenues. (Of course, at RIABiz, we believe a third change — the RIA-ification of the business — has also made life confusing to trade publications.) Dina covers some of that ground in this article, both in terms of departures and moves being made by publications to create a new life online. Hopefully when the creative destruction of print is over and online publications find their feet, two constituencies will be better served. That includes advisors and advertisers looking to efficiently reach a market of advisors suitable for their services. See: An advertiser's-eye view of Schwab IMPACT: Who's doing what right?.
After nearly a decade as the man calling the editorial shots at InvestmentNews, Jim Pavia has left to try to help CNBC attract more financial advisors to a website currently geared toward affluent consumers.
The move by the IN editorial director — and longtime editor-in-chief — comes as CNBC.com's redesigned and "decluttered" website went live Tuesday following a string of hires to bolster the editorial content of the financial news network's editorial arm, according to Xana Antunes, executive editor and vice president of CNBC Digital.
In the past, the site's coverage was geared toward high-end investors, but that may change. "We have a lot of financial advisors [who use the site]," says Antunes. "It's an important audience and one we're keen to serve more." She declined to break out the percentage of advisor eyes on the site but described the segment as "a significant part of our audience."
Before CNBC, the most recent publication to put its oar in with advisors was Financial Times, with Financial Advisor IQ. See: Why Financial Times is starting an online publication for financial advisors and what to make of it.
Custom tailored
Pavia served as editor of InvestmentNews from 2003 until 2012, at which time he assumed the title of editorial director.
"We created the editorial director position last year, specifically with Jim in mind," says Suzanne Siracuse, publisher of InvestmentNews. "It allowed him to act as an ambassador for the IN brand and be involved in new content initiatives. Specifically, he was involved in helping with our social-media efforts and women and investing."
With Pavia's departure, the editorial director title will be retired in its present form. "We will more than likely not replace that position exactly as it had been but will be looking to replace the resource as we continue to build out other areas of our business," says Siracuse.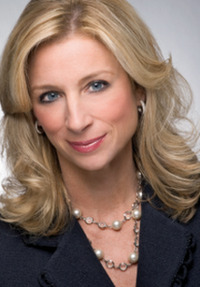 Suzanne Siracuse: We created [that position]
specifically with Jim in mind.
Fred Gabriel, who succeeded Pavia as InvestmentNews' editor last year, will continue to oversee all day-to-day editorial duties.
"Jim Pavia played a crucial part in the success of InvestmentNews," says Siracuse. "We will miss him and wish him continued success as he moves into the next phase of his career."
New troops
With his move to CNBC, Pavia may be getting back to a more editorial mindset versus the "ambassadorial" one he had assumed at IN.
In his new position, Pavia will serve as senior editor at large, concentrating on news pertaining to financial advisors and their investor clients. In the newly created spot, Pavia will work with the enterprise (non-news) desk and develop a cadre of freelancers, says Antunes. He will start work on July 29 and will report to Steve Lewis, senior executive producer of strategic content and news partnerships.
"Jim is a recognized authority on this dynamic segment of the wealth management complex and we are very excited to have him on board," says Antunes. "I look forward to him deepening our coverage with this important community." See: Testy words pass between advisors and regulatory panelists at MarketCounsel conference.
Antunes has been in a hiring vein since she arrived at CNBC Digital in October after serving as editor at Crain's New York Business from 2008 to 2012. New recruits include former InvestmentNews reporter and editor Jeff Nash, late of The Wall Street Journal's WSJ Digital Network. Tom Lowry, formerly business editor at The Daily is now senior editor, overseeing economics and politics coverage; and Ben Berkowitz from Thomson Reuters is deputy managing editor, covering breaking news. Kelli Grant from SmartMoney.com has joined CNBC.com as a reporter, as has Dan Mangan, who comes to CNBC.com from the New York Post.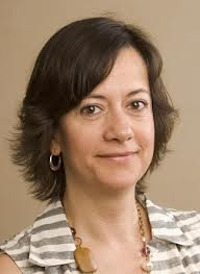 Xana Antunes: [Advisors are] an important
audience and one we're keen to
serve more.
AdvisorOne becomes ThinkAdvisor
On Monday, AdvisorOne, the three-year old news and information website for the advisory industry, announced that it had changed its name to ThinkAdvisor. See: An advertiser's-eye view of TD Ameritrade's cram-packed RIA conference.
"ThinkAdvisor captures everything from AdvisorOne, including news and industry information, vendor resources and best practices, plus continuing education and professional reference publications," read the announcement on the site.
But some industry observers wonder why the publication, owned by New York-based Summit Business Media, spent years establishing a known brand only to abandon it — particularly when the meat and potatoes of the site remain largely the same.
"I am puzzled, because it seems to be very similar content with new packaging," says Kelli Cruz of Pepin Consulting. (Cruz, former director of research and consulting for IN Adviser Solutions, left that position in January to join the Minneapolis-based firm. See: Kelli Cruz and Jennifer Specter leave consulting unit at InvestmentNews for new 'come-to-Jesus' venture.)
What's in a name
Jamie Green, group editorial director of the ThinkAdvisor Network, acknowledges that the newly dubbed website is not drastically different from AdvisorOne, but says that new content and services will be rolled out in the near future.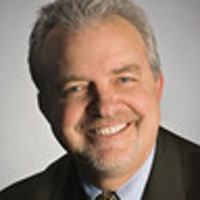 Jamie Green: We thought with the
relaunch it would make sense to
change the name.
"We're launching now, but a lot more will happen in next couple of months," Green says. Although he declined to go into specifics, Green says that will include new content and a suite of tools. He says that some of those features are still in the planning stages.
As for the name change, Green notes that when AdvisorOne launched in 2010, it was Summit's first online portal, comprising the digital versions of the company's print titles in the advisory field. (Currently, the site hosts the electronic versions of Investment Advisor and Research.)
"AdvisorOne was successful in many ways but this was a chance to get under the hood and refresh the coding underneath," he says. "We knew we'd do a redesign after three years. We thought with the relaunch it would make sense to change the name." See: Why the slow-evolving metro New York area is still on course to be the capital of the RIA business.
On the ThinkAdvisor site, readers will be encouraged to register as members, requiring them to provide professional and geographical information as opposed to simply a user name and password, as with AdvisorOne. "We'd like to know what [the reader is] interested in so we can customize the experience," says Green, adding that members will be first in line to preview new community features.
Summit Business Media offers trade publications, websites and reference materials in the insurance, financial services, legal and investment advisory markets. After taking on debt, the company filed for Chapter 11 protection in January 2011, emerging five months later. In February 2012, Steve Weitzner, who had most recently been chairman and CEO of Ziff Davis Enterprise, was named chief executive. See: Registered Rep. is finally changing its name.
---
---
---
Jim Pavia
I found this article interesting, but I am a bit confused why RIABIZ didn't find the time to actually speak with me for an interview…..I was available.
Brooke Southall
Jim,
Congratulations on your new position at CNBC and thank you for saying the article is interesting. (We strive, good or bad, for that.) As I think about it, your thoughts would likely make the article more interesting. Email me with your phone number, or just call, and I'll add your thoughts to the existing article — or write a different one.
Brooke
brooke@riabiz.com
Stephen Winks
Terrific that Jim Pavia is now with CNBC directed to affluent consumers. The public focus of CNBC divorced from trade press editorial restrictions of advertisers, allows a far more robust reporting of consumer centric fiduciary issues and affords a real opportunity to shape public opinion and policy in the consumer's best interest.
The trade publication industry's loss is a massive gain for consumers and the professional standing of advisors..
SCW.