Rudy Adolf: The partners and management gave up their majority ownership. It is not an issue whatsoever.
Brooke's Note: Private-equity investors succeed for two reasons: They have money to invest and the discipline to do it right. Part of that strict discipline is a sort of biological clock that says, "Sell the stake after six or seven years." At Focus Financial that clock's alarm has been clanging for a while, especially with long-time investor Summit Partners. Now the company has gained relief — but it was served up with some humble pie. Still, kudos to Focus for the Silky Sullivan move up the inside rail after a good stretch in business that had been preceded by a bad stretch of misses in seeking new private equity. Reminder about why this is important: The RIA business is largely the reconstitution of Wall Street wirehouse advice in a parallel universe where clients, legally, come first. The bad news is that a business divided into 28,000 units will fall. Focus is the biggest effort at putting RIA assets back into a block — while allowing firms to act autonomously. This financing was the passing of a big test for this model and bodes well for the prospects of RIAs to forms bulwarks of scale.
Focus Financial, with $62 billion of assets under advisement, yesterday agreed to a $216 million stock buyout with a private-equity firm that gives the big New York-based aggregator's partners liquidity but also relegates management and partners to minority owners in the firm.
With the investment, Centerbridge Capital Partners II LP is now a large minority owner of Focus Financial Partners LLC. As part of the deal, all shareholders, including advisor partners, are allowed to sell a certain percentage of their ownership. But while this deal gives advisor partners equity for their ownership, they also forfeit majority interest in the company.
In an interview, chief executive Rudy Adolf downplayed the significance of the partners' altered ownership status.
"This is to create liquidity for shareholders," he says. "The partners and management gave up their majority ownership. It is not an issue whatsoever. The reason is, Centerbridge is investing in a very successful business model, and Focus' business model won't change. We'll continue to help invest and grow our firms. The technical ownership of the business isn't that important. The partners and management still own a very large minority percentage." See: Focus Financial gains access to 'huge money' — $320 million in credit.
Centerbridge is a well-respected private-equity firm, says David DeVoe, founder and managing partner of DeVoe & Co. In 2010, Centerbridge won control of Extended Stay Hotels, and later that year, announced acquisition of GMAC Commercial Finance, a subsidiary of New York-based Ally Financial.
"I think this is very good news," DeVoe says. "Centerbridge is a large private-equity organization that is focused on leveraged buyouts. This organization doesn't come in at the early stages. They come in for more established firms for long stays. This is a very well established organization deploying hundreds of millions of dollars. It is a vote of confidence in the independent model."
Different agenda
But there is a price that Focus's management and partners pay for giving up majority ownership, says Jeff Spears, founder of Sanctuary Wealth Services LLC, another firm that recruits breakaway teams. He feels there will likely be conflict between private-equity owners and Focus's management — mainly because the two groups have different agendas.
Spears points out that Focus management will want to continue to grow a solid business, but the private-equity owners are looking to get returns at a swift pace.
"This is a big deal," Spears says. "They're still in the honeymoon period. But those private equity owners want an exit strategy and they will likely have a fast time-table. Private equity ownership is a double-edged sword. It's good that they've got the money but it's bad that they have a different time-table than you do. Now, you're playing by their rules and their time-line. That's where the game has changed for Focus."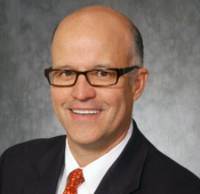 Jeff Spears: Private equity owners want
an exit strategy.
Whittled-down stakes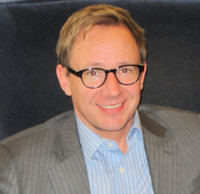 David DeVoe: This organization doesn't come
in at the early stages. They
come in for more established firms
for long stays.
But Adolf maintains that advisor partners are excited about the opportunity to get equity for their ownership. All shareholders can sell a certain percentage of their ownership, but, he says, not all partners are cashing in. Adolf acknowledges that he is selling a piece of his ownership stake but declines to state how much. Indeed, specifics of the deal are hard to unravel because Adolf won't outline ownership shares other than to spell out majority and minority ownership stakes.
Adolf did explain that the firm's early investors, Summit Partners LP and Polaris Venture Partners, are also selling a portion of their ownership stake, but will still remain minority owners. Both Summit and Polaris will have ownership stakes that are a "little smaller." In fact, the three unrelated private-equity firms — Centerbridge, Polaris and Summit — combined constitute majority ownership in the company. See: What RIA principals in the Focus Financial family have to say about a rumored deal for the consolidator.
The $216 million from Centerbridge will not be used to pay down debt or to broker more deals, Adolf says, but will be used solely as an equity event for partners and shareholders. See: Summit Partners is reportedly shopping around its stake in Focus Financial.
Adolf is excited about his firm's partnership with Centerbridge.
"It's a big step for us," he says. "They are a first-class private-equity firm. They're still relatively young at $20 billion. We're delighted to have them join our group shareholders. Getting a minority investment of $216 million tells you that are doing something right. It is a terrific step for Focus' evolution. Having a firm of this stature coming in as [the major stakeholder] and really believing in our business model and helping us continue this journey is really terrific about what we're doing here. There's nobody even close to Focus with our deep pockets. Focus has been profitable every year since our existence." See: Focus Financial goes after $100-million wirehouse brokers after hiring five employees suited to the task.
The deal requires shareholder approval, and Adolf expects it to close by the end of the third quarter.
Throwing advisors a bone?
An industry source who asked not to be identified said that the biggest winners in this deal are Polaris and Summit, which, as preferred shareholders, will reap $180 million to $190 million of the deal — with the rest going to the other shareholders such as advisors who sold their practices.
The source maintains that of the $216 million, about $190 million is going to Summit, Polaris and Adolf himself. "Everyone else is getting a little bone," the source says.
Adolf disputes that statement, saying it is absolutely not true.
"That's total nonsense," Adolf says. "The primary purpose was to create liquidity for our partners. Yes, Summit and Polaris are getting their share. This is a true liquidity event for all shareholders."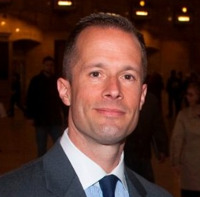 Michael Bilotta: it's kind of special
for the RIA world – further
proof that the space continues to
evolve.
All shareholders could sell a certain percentage of the stock, he says, and some chose to sell as much as they could. But others chose to sell a smaller portion or chose not to sell anything at all this time. See: Mintz Levin sells its $1.2 billion RIA, and Focus Financial nabs the assets through a partner firm. Focus Financial has been quite open about its strivings for a liquidity event. See: Focus Financial VC backer says IPO still on the table after private auction yields no sale.
Investors' faith
Industry analysts say the equity event isn't a surprise.
Bilotta feels that Focus taking on a minority status won't change how the firm operates. "A minority stake isn't overly significant but I'd say it is a testament to the quality of Focus as an organization, as well as an indication of the faith that their investors have in their ability to execute on their strategy," he says.
In for the long haul
Still, the deal also offers some insight into Focus' finances, according to DeVoe. Since Centerbridge is investing $216 million and is still a minority owner, that places the company's value at more than $400 million. See: Buckingham Asset Management creates a structure with Focus Financial that enables it to roll-up the 120 RIAs that entrust it with $13 billion of DFA TAMP assets.
While DeVoe doesn't have details about the breakdown of the stock buyout, it is common for larger owners to gain a preferred stock position and suspects that larger owners such as Polaris and Summit would naturally be getting more money, he says.
"I'd be surprised if other shareholders across the organization aren't benefiting as well. It demonstrates a valuation or range for what the organization is valued at. It shows a path to [a] future liquidity event. I think it is an important development. Rudy's a very astute businessperson who is always exploring options and looking at what is best for shareholders," DeVoe says.
'Hands-off partners'
Adolf says this deal wasn't made in haste, and that private-equity firms approach his company on a weekly basis. He says he began speaking with leaders at Centerbridge more than two years ago.
"We are by far the market leaders," he says. "It is important for us to get to know them, and they've been observing us for a while too. The stars were aligned, and this was the right time. We don't get easily married, and we wanted to make sure we find the right partners."
Adolf says that Centerbridge will not interfere in the day-to-day running of Focus. "All of these types of firms are very hands-off," he says. "They're investing in a successful business model, and our partners and the management team that built it has quite the track record building a very successful business." See: Focus Financial pivots to breakaway strategy with Fidelity recruit.
Centerbridge executives were not available by deadline to speak with RIABiz, but in a release, Matthew Kabaker, senior managing director, stated that his firm has been impressed with Focus ever since it was founded in 2006.
"Focus is a proven leader in the independent wealth management industry [and has] assembled an exceptional group of partner firms across the country dedicated to providing independent, high-quality advice to their clients. Consistent with other investments Centerbridge has made in market-leading businesses and industry consolidators across various industries, Focus has a strong track record, first-class management team, and a well-developed infrastructure which position it for further expansion. We are pleased to have the opportunity to partner with Focus management, its partner firms, and existing capital providers, Summit Partners and Polaris Ventures, in the next stage of their growth."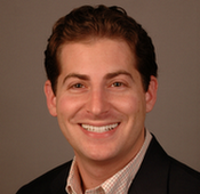 Adam Birenbaum: While there are always
critics and will undoubtedly continue to
be, it is pretty tough to
look at this transaction with anything
but the utmost respect.
IPO in the future?
Monday's announcement follows a tumultuous couple of years for Focus. During much of 2012, there was speculation that both Summit and Polaris were losing confidence in the firm and looking to sell their stakes. That summer, the firm's private-equity backers eyed potential buyers and held an auction in which Goldman Sachs tried unsuccessfully to bring in other private-equity firms.
There has also been talk, by industry observers and by Focus executives, of an initial public offering. Adolf says it is possible that the firm could still go public in the coming years, and feels its track record warrants an IPO. See: What's really going on with Focus Financial?.
"We feel that growing as a private company for some period of time is the best way to grow our business," he says. "We always have had many choices to create liquidity and are just demonstrating one choice. We continue to monitor the markets."
Undecided
The deal with Centerbridge seems to be striking the right chord with its partners. Adam Birenbaum, CEO of Buckingham Asset Management LLC, says he thinks the deal is a positive move for Focus. "While there are always critics and will undoubtedly continue to be, it is pretty tough to look at this transaction with anything but the utmost respect," he says. "My view is that the Centerbridge investment is one that clearly recognizes the value of the Focus model." See: A $17-billion RIA doubles down on a social media strategy that netted it 50 Facebook employees.
Birenbaum declined to state whether he would keep his ownership the same or sell off some. "I personally choose to treat such decisions privately but generally think it is simply fabulous that they have the option of some liquidity today should they choose to exercise that option," he says.
---
Related Moves
December 17, 2020 – 3:02 AM
---
---
---
Mentioned in this article:
---
---
---
Jeff Spears
The most interesting part of this deal to me is how it values Focus and what that means to other firms like United Capital and HighTower. Also interesting to compare this deal with First Republic's purchase of Luminous. The valuations are all over the board. I guess the business models are all over the board too.