Jeff Spears: People have the mantra that if it ain't broke, don't fix it. There are no pain points.
Breakaway broker activity and mergers-and-acquisitions in the RIA arena may be limping back to life after sluggish activity in the first half of the year.
Last week, San Francisco-based Sanctuary Wealth Services LLC wooed over a $200 million former Morgan Stanley team, Mirador Capital Partners, also based in San Francisco. Mirador will use Sanctuary to provide a number of wealth management services. It will use Schwab Advisor Services as its custodian.
Also last week, United Capital Financial Advisers LLC bought C5 Wealth Management LLC, a $300 million full-service RIA based in Great Falls, Va. This is United Capital's second M&A deal in the last two weeks. See: Focus Financial gets a long-sought $400 million DFA RIA in Dallas — with Adam Birenbaum's firm as the final added ingredient.
'Dog fight'
Industry leaders say that although the size of these two deals may be roughly similar, the firms have different priorities.
"These guys who got bought by United Capital are excited about wealth creation and building their business and the guys who left Morgan Stanley are in a dogfight for clients," says Danny Sarch, a recruiter and president of Leitner Sarch Consultants Ltd..
In fact, the stakes are quite high for Mirador. Don Garman, its founder and chief investment officer, has 21 years' investment management experience. When he and his team broke away, he was in the middle of a rare nine-year deal that he signed with Morgan Stanley in 2007. Garman didn't get into the specifics of his contract with Morgan Stanley but concedes he'll certainly owe the wirehouse some money for leaving about five years into the deal. See: West Coast breakaway drops UBS in favor of Sanctuary/Fortigent outsourcing.
"Everybody is preparing to get the checkbook out," Garman says. "There have been some sleepless nights, but we felt like waiting would be more costly down the road. We felt this was the right call. It takes risk to do something that is better for us."
Garman says two other members of the five members of the team also broke a contract with Morgan Stanley. His entire team left Morgan Stanley including Jason Pfannenstiel, who has 10 years of investment management experience; Carol Wikle, with 14 years of experience; Dan Murray, with 18 years of experience; and Audrey Glafkides, who has more than 25 years of industry experience.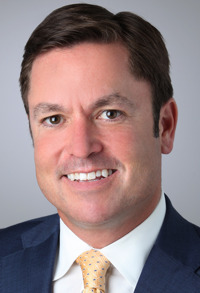 Don Garman: There have been some
sleepless nights.
Mirador, founded in 2008, runs and operates its own broker-dealer and its own corporate RIA. It manages a number of investment portfolios, including the flagship Gorman Global Growth and Income portfolio, launched in 1980. It is the second firm to hire Sanctuary in the last six months. See: ThinkEquity bankruptcy rattles loose an RIA, born ThinkTactical, of proven talent and a padlocked door.
E-mails to Morgan Stanley seeking comment were not returned.
Springboard to scale
Paul Bennett, 46, whose firm, C5, was purchased by United Capital, says that he and his partners hadn't been looking for another buyer, but they were looking at ways to expand their practice. Bennett thinks they can do so more quickly under United Capital's umbrella. C5 which has a team of seven, which includes four advisors, was formed in 2006 when managing director Stanley Corey and Bennett merged their respective firms to create C5 Wealth Management. See: United Capital extracts a 40-employee, mega-growth team from LPL.
Bennett says his firm spent about nine months talking with United Capital executives.
"We got a call from United Capital and we thought this could springboard our growth and give us scale," Bennett says. "They'll alleviate the back-office stuff for us and allow us to go forward. We didn't want to go with anyone pushing product. We really felt this was a good alignment."
In a year's time, C5 will change its name to United Capital. See: United Capital scoops up a $1.6 billion wealth manager from M&T.
Bennett feels the deal with United Capital will not only accelerate his firm's growth but allow advisors more time with clients.
Deals lagging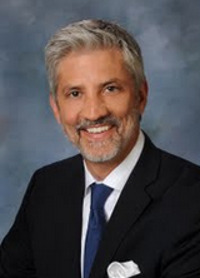 Paul Bennett: We didn't want to
go with anyone pushing product.
These two midsize deals are happening during a noticeably sluggish period in the RIA arena for both the breakaway movement and M&A traffic. See: LPL, Raymond James and TD data — and Walt Bettinger, Mike Durbin comments — reveal rotten first quarter for breakaways.
"It's been definitely slow," says Jeff Spears, founder of Sanctuary. "It's cyclical and it is all related to the markets. The markets have been up, and people have the mantra that if it ain't broke, don't fix it. There are no pain points."
Garman says he's seen the industry change in recent years and he took a great deal of time at the beginning of this year to evaluate his group's options before making a decision.
"At the beginning of the year, I ranked the 'retail' firms against each other and also considered the full RIA option. In the end, I wanted to be in two businesses: investment management and strategic planning for families, so this combination of partners made the most sense for us," Garman says.
He and his team considered Chicago-based HighTower Advisors LLC's Network channel and even its newly created Alliance channel that offers the use of the HighTower brand name in addition to its services. But at the end of the day Garman felt comfortable at a San Francisco-based firm where he knew there would be "local boots on the ground." See: HighTower throws open its doors to non-partner firms who want service and/or brand.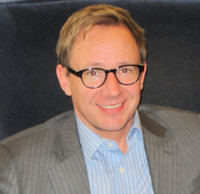 David DeVoe: We've seen a sharp
increase in firms that are managing
$200 million to $800 million.
"We wanted to wait for the right time to launch our firm and our take is that the winds of change have shifted in the investment landscape and we needed to launch now in order to take advantage of what we see coming down the road. I don't view it that we 'went to Sanctuary.' Rather, we partner with them to provide our back office and compliance so that we don't have to hire it in-house."
Protracted courtship
Spears says he's been in talks with advisors at Mirador for 2-1/2 years. "That's not unusual at all," he says. "I wish it were unusual."
But he says that if necessary, he'll happily wait for the right firm. "We have a common thread we're looking for," Spears says. "We want advisors with a sincere desire to do what is right for the client. We want advisors who haven't been corrupted by money.
Despite the lengthy courting process, it appears that these midsize deals can actually be even more profitable than some of the larger deals, says Ryan Shanks, chief executive of Finetooth Consulting in Longmeadow, Mass.
In fact, it's very possible these smaller firms could become more attractive targets because they're run better and have higher profits than some of the larger-sized firms, Shanks says.
"A $250 million or $300 million firm could actually net out a better return than a $1 billion firm," Shanks says. "These firms can now refine their process and will only get better. These deals don't happen as first dates today, and 30 days it's done. These companies are really discreet and will spend years courting these firms. I think we're seeing a slight shift of more deals with these midsized ensembles. We'll continue to see these types of deals on a regular basis."
Comfort level with outsourcing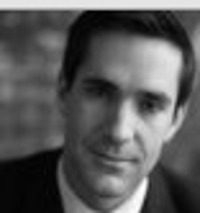 Matt Brinker: Can [they] maintain a
lifestyle with their current clients or
do they want to grow more
aggressively with someone else?
These two deals show positive trends in the market, says David DeVoe, founder and managing partner of DeVoe & Co., and reflect an uptick in this middle-market-firm activity. "We've seen a sharp increase in firms that are managing $200 million to $800 million. Generally companies in this range of AUM have crossed a threshold where the internal employees are not capable of affording the company's equity, and therefore the organization must look outside for liquidity events."
Such deals also demonstrate that advisors are becoming more and more comfortable with outsourcing activities, DeVoe says.
"Sanctuary and United Capital are not just sources of capital that enable sellers to monetize the equity of their business; they are also partners who provide a suite of services to affiliates," he says. "Partnering with these companies is a strategic move to outsource non-core activities, so that the management team can focus on client relationships and growing the business. In many cases, this is an intelligent move that can accelerate the success of the seller." See: A giant San Francisco RIA is poaching a Northern Trust talent to create a Chicago duchy.
70% solution
Matt Brinker, senior vice president of partner development and acquisitions with United Capital, says that one of his firm's key missions is to ensure that advisors are spending as much time with clients as those in the wirehouses do. He points to data from Cerulli Associates Inc.. showing that wirehouse advisors spend some 70% of their time with clients but for RIAs it is only 30%.
"A lot of these companies are at inflection points on whether they can maintain a lifestyle with their current clients or do they want to grow more aggressively with someone else," Brinker says.
---
Related Moves
---
August 15, 2019 – 7:58 PM
---
---
Mentioned in this article:
---
---
---