Mercer finally makes its 25,000 investment strategies available to RIAs with HighTower as its first big client
Once institutional-only, the New York giant sees greener pastures on the lower (retail) alps of the investment business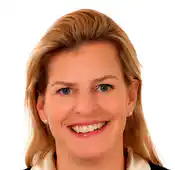 Cara Williams: We do really want to be relevant in the retail space.
---
---
Mentioned in this article:
---
---
---
Jeff Spears
In my experience the institutional and retail businesses are Apples and Oranges. Retail clients pay taxes, most institutional clients don't. Retail investors have short investment time horizons, most institutional investors don't.
I've been guilty of using the "institutional pitch" before in my career.
Stephen Winks
The point of the spear in advisory services innovation is independent RIAs, not brokers or roll-ups of brokers who provide brokers little or no control over their value proposition, cost structure, margins or professional standing.
Callan is certainly excellant in directly providing advisory services to its instititional clients, but as a vendor of intellectual capital to RIAs who have professional standing, it must figure out how to support the RIA business model, especially if it hopes to build a large RIA user base. It has offered these services for more than a decade to a small user baseof RIAs and has been fearful that it would cheapen its core pension value proposition.
Indeed, on a pure consulting level, many RIAs afford a comparatively high level of counsel like Dick Smith's Cap Group built on the use of their services. Granted not every advisor has that level of sophistication but after a few years of using Callan's services they will. Thus the conundrum, the intellectual capital is fungible for RIAs an can be obtained elsewhere which is not the case for pension plans. Thus the higher the level of sophistication the lesser competitive advantage of their service.
Certainly capital market assumptions are important as every major brokerage firm has got it wrong for the past decade. Importantly as are more dynamic ways to construct portfolios at the very high end of the Soverign Wealth space, which transcends pension space, become available, the old pension methodology becomes dated.
Essentially, everything Callon offers and then a whole lot more should be standard operating support for everyone in advisory services—which makes it a commodity service, requiring a different pricing structure. The margins should be at the advisor level, not the outsourcer. Callan will not advance such a value proposition as an outsourcer is it cheapens its pension business, but someone else will.
Mercer clearly has a better pricing structure and a superior service offering. But firms that are serious about advisory services like roll-ups have to wein themselves off the outdated brokerage model and look more like Callan at a cost that accrues to the benefit of the advisor. This means each advisor support firm musst own its intellectual capital—which is presently not the case. For the time being, it is now economically viable for ten or twenty advisors learn to professionally manage research in an inhouse CIO function which generates far superior capability. This should be done by RIA support firms and they should have skin in the game when it comes to the advice its advisors render. Otherwise, advisor support is simply selling brokerage advice products with no advisor control over their value proposition, cost stuctuure, margins or professional standing.
You would think broker/dealers would have gotten to this point but their fear of fiduciary duty ans inability to acknowledge and support of advice leaves this massive competitive market advantage to well informed RIAs. Brokers, especially wirehouse brokers utilizing TAMPs, can not compete.
SCW
Elmer Rich III
This illustrates well the increasing complexity facing advisors and clients in terms of investment options. Typically, 25 investment choices is too many. 25,000 is unmanageable.
The statement: "Mercer clearly has a better pricing structure and a superior service offering." Would like to know how this would be explained and are there any facts to support it? "Superior" and "better" than what alternatives?
As noted, tax-exempt clients have different needs.
Stephen Winks
Elmer,
Do your homework.
SCW