News, Vision & Voice for the Advisory Community
Once institutional-only, the New York giant sees greener pastures on the lower (retail) alps of the investment business
July 11, 2013 — 2:40 AM UTC by Lisa Shidler
Brooke's Note: Both Mercer Investments and Hightower Advisors are prominent in the investment business; both of them face significant growth challenges and now they have a deal that is aimed at opening a new avenue of growth for each. For Mercer, its challenge is that it serves an institutional investing world that is shrinking. Old line pensions are being phased out, for example, while new-world pensions like 401(k)s are starting to gain critical mass. Getting in with HighTower is a way to gain a foothold with wealthy retail investors. HighTower's previous engine of mega-growth was to pay big stockbrokerage teams a sum they couldn't refuse to come aboard. That gets a little capital-intensive and creates a giantly complex set of management challenges. Now HighTower is looking for a way to distinguish itself as more of a franchisor and outsourcer to advisors. Nothing matters much more than having access to efficient, effective ways to manage client assets. Carving out a deal with Mercer seems to have given it an instant and differentiated value proposition. Institutional investors have traditionally enjoyed better success than retail ones, so this appears to be a welcome intrusion into the business by Mercer.
Mercer Investments LLC, which has quietly provided consulting for wealth managers and RIAs in the past several years, is on a full-throttle mission to expand its business to RIAs, using its vast research database as a calling card, and has signed on HighTower Advisors as its first client.
This week, the New York-based firm launched a new platform, dubbed Mercer Advisor Portal, a wealth-management database previously available only to institutional clients. It contains 25,000 strategies from 100 researchers on Mercer's staff that will allow RIAs to make informed decisions about funds and industry trends, Mercer executives say. Companywide, its advice and recommendations are supported by more than 610 full-time consultants advising more than 2,700 clients with assets in excess of $3.5 trillion, according to the Mercer website.
"Wealth management has never had access to this database before," says Cara Williams, senior partner and global head of wealth management and technology solutions at Mercer. "It's always been a database only available to institutional clients on the pension side. Our view is the retail market hasn't had this level of information ever. We feel it's the breadth and depth."
Chicago-based HighTower Advisors LLC, which has used Mercer for the last few years for its research needs, is the first wealth management firm to sign on to MAP. However, the deal is not exclusive to HighTower, and industry leaders suspect a slew of wealth management firms will line up to access to this database.
Williams says her firm has worked with wealth management clients for years providing portfolios and a number of other services. But, she says, the bulk of the work has been a delivery of face-to-face recommendations. Now, Williams says, advisors won't just be getting recommendations from an analyst but will have access to Mercer's entire database.
"The expectation is there will be a lot of advisors who are interested in this," she says. "We have a longtime experience with institutional client base. HighTower is a great client and always looking to stay ahead of everyone else. But I think there will be others who will want this database."
Forward and backward
HighTower has been happy with Mercer's data in the past and is excited to give its advisors more in-depth analysis, says Matthias Kuhlmey, managing director and head of global investment solutions for HighTower. In addition to the historical data, advisors will now receive projections of future trends and be able to access it all on their own computers.
"It's very important that we have a working relationship with a firm that has insight to very different markets," says Kuhlmey. "What we like about Mercer is the way they combine qualitative and quantitative. We think the investment landscape is very different from the past. You don't just back-test data — you also look forward and ask the right forward-looking questions."
Advisors can use the Mercer Advisor Portal to whittle down their searches for investment managers based on findings of Mercer's more than 100 researchers across the globe who use more than 25,000 combined strategies. Advisors can use a wide range of criteria, including quantitative data and qualitative analysis. Mercer partnered with Lipper to provide daily pricing data. The tool will be available starting in September.
No more dabbling
There is a price to pay for access for this information, one which may prove prohibitive for smaller RIAs. While declining to spell out the costs of the service, Williams says her firm is competitive in the industry and that deals with consulting firms such as Mercer and Callan Associates Inc. typically cost more than $100,000 and can run into several hundred thousand dollars depending on the scope of the deal. See: Callan terminates a $1-billion RIA as a client after a 20-year run after the RIA turned its competitive guns on Callan.
In recent years, consulting firms have been taking notice of the RIA business, a segment of the industry they didn't even touch a decade ago, says Bing Waldert, director of Boston-based Cerulli Associates Inc. But he feels these consulting firms have no choice but to expand in the wealth management business because their profits are slowing down.
"In the past, they only dabbled in wealth management," he says. "Now, they're seeing it as an expansion. These consulting firms are getting pressure on margins. They'll tell you that they are doing awesome, but the fact is the public defined [benefit] business, which is drying up, they're looking for new sources of business. They are looking to wealth management firms to sell intellectual capital to those firms who don't have the same intellectual capital."
Callan has a partnership with HighTower competitor Dynasty Financial Partners LLC. See: Attack of the killer app: Dynasty targets the corner-office broker by combining Envestnet and Callan.
Both Mercer and Callan excel at providing research and due diligence on managers, Waldert says. "They're trying to exploit that resource to mid-sized wealth management firms who can't afford to build out deep management research. It's probably pretty pricey but cheaper than hiring 10 due diligence analysts." It's still cheaper for HighTower to work with Mercer than to hire its own analysts. Boutique-style options such as Dynasty and HighTower are now providing classic broker-dealer analysis while also maintaining independence.
Is more better
Shirl Penney, CEO of New York-based Dynasty, is pleased with his firm's relationship with San Francisco-based Callan. His advisors get analysis from its top analysts within the firm's Investment Advisor Group. His firm also gets analysis from Wilshire. See: What exactly is Dynasty Financial Partners and why is the Smith Barney execs' startup gaining so much attention?.
Penney says he likes his firm's relationship with Callan because it gives advisors the best strategists available. He's not so sure that advisors need Mercer's 25,000 strategies. In fact, he remarks dryly, most advisors wouldn't even recommend a thousand strategies to clients.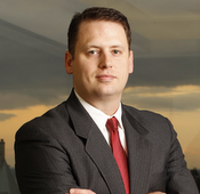 Shirl Penney: In fact, he remarks
dryly, most advisors wouldn't even recommend
a thousand strategies to clients.
"We focus on a handful of managers that our investment committee and Callan feel are best in class thus we are more targeted in our approach in working with our advisors," Penney says. "We are trying to focus on a handful of terrific institutional quality managers and research partners who provide world class research and manager access in partnership with us to a very select group of RIA's"
Middle market niche?
But Callan spokesman Scott Brown maintains his firm remains interested in certain select advisors. It doesn't have a minimum in terms of assets and will in fact work with clients whose assets are less than $1 billion in some occasions, he adds.
"Callan seeks to work with only a select number of sophisticated advisors that serve the institutional middle market and high-net-worth families— not the entire RIA marketplace," Brown says. "We have been working with many of the same advisors for over two decades and we are confident that our strategic planning, manager research, analytics tools and consulting guidance will continue to differentiate Callan and our advisor clients as industry leaders."
Brown says his firm wishes Mercer well in the middle market. "We believe that Mercer's entrance into the retail and middle market will further enhance the broader industry's ability to obtain manager research."
Costs are still a factor
J. Timothy Jester, managing director with CapGroup Advisors LLC in Richmond, Va., the $1 billion RIA firm that Callan pushed out after a 20 year partnership and more than $1 million in fees, says his firm has no hard feelings against Callan. He says it was pleased with Callan and has been pleased with its replacement, Mercer too.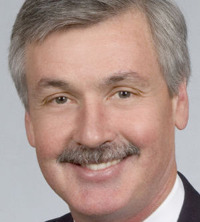 J. Timothy Jester: We just decided
we couldn't afford both the database
and the fees to get analysis
from the consultant.
He says he's been impressed with Mercer's work. "We've found their manager due diligence to be outstanding," he says. "The publications they make available to send to our clients are very good. I think when you compare them with Callan, Callan had a more developed infrastructure for working with advisors our size. I think Mercer is still relatively new at serving firms like ours."
He uses Mercer for certain types of research but has a limited deal with the firm and says it appears to be too costly for his firm to get access to all of Mercer's analysts such as the MAP program. He declined to list the costs.
"There's a limit to how much we can spend on things," he says. "I don't know if they'll change the price but we just decided we couldn't afford both the database and the fees to get analysis from the consultant."
Growth in wealth management
Mercer's Williams feels her firm's new platform is priced competitively and says it is hard to compare it with Callan because the two firms offer different, customized services.
"I think there are a number of firms that provide off-the-shelf solutions and we like to provide incredibly robust customized packages with a wide amount of research and specific to each client," she says.
Open universe
Williams believes that RIAs will get much insight from this new tool.
"An advisor can sit in the advisor portal and on their desktop they'll have an open universe. They can invest in any funds they want and they can run any type of search," she says. "With the combination of qualitative and quantitative, this is absolutely the first time this type of institutional-type analysis will be available to anyone."
Others will come
While HighTower is the first to jump for this new product, Williams believes many more wealth management firms are hot on HighTower's heels to begin gaining this type of research.
"There are a number of firms that want an extra set of eyes on the investment side of the house," she says. "They want to better understand these firms and this opens up literally all of Mercer's research. It is all now made available."
Williams wants it to be clear to all RIAs that Mercer is in the wealth management business.
"We've been providing services to wealth management firms for about eight years. In some markets, we dominate and in other markets, we dominate but no one would know it. We've been working significantly in this space. The decision has been made by us to go public and make it more clear that this is Mercer's work and we do really want to be relevant in the retail space."
---
Mentioned in this article:
---
---
Share your thoughts and opinions with the author or other readers.
Jeff Spears said:
July 11, 2013 — 5:12 PM UTC
In my experience the institutional and retail businesses are Apples and Oranges. Retail clients pay taxes, most institutional clients don't. Retail investors have short investment time horizons, most institutional investors don't.
I've been guilty of using the "institutional pitch" before in my career.
Stephen Winks said:
July 11, 2013 — 7:06 PM UTC
The point of the spear in advisory services innovation is independent RIAs, not brokers or roll-ups of brokers who provide brokers little or no control over their value proposition, cost structure, margins or professional standing.
Callan is certainly excellant in directly providing advisory services to its instititional clients, but as a vendor of intellectual capital to RIAs who have professional standing, it must figure out how to support the RIA business model, especially if it hopes to build a large RIA user base. It has offered these services for more than a decade to a small user baseof RIAs and has been fearful that it would cheapen its core pension value proposition.
Indeed, on a pure consulting level, many RIAs afford a comparatively high level of counsel like Dick Smith's Cap Group built on the use of their services. Granted not every advisor has that level of sophistication but after a few years of using Callan's services they will. Thus the conundrum, the intellectual capital is fungible for RIAs an can be obtained elsewhere which is not the case for pension plans. Thus the higher the level of sophistication the lesser competitive advantage of their service.
Certainly capital market assumptions are important as every major brokerage firm has got it wrong for the past decade. Importantly as are more dynamic ways to construct portfolios at the very high end of the Soverign Wealth space, which transcends pension space, become available, the old pension methodology becomes dated.
Essentially, everything Callon offers and then a whole lot more should be standard operating support for everyone in advisory services—which makes it a commodity service, requiring a different pricing structure. The margins should be at the advisor level, not the outsourcer. Callan will not advance such a value proposition as an outsourcer is it cheapens its pension business, but someone else will.
Mercer clearly has a better pricing structure and a superior service offering. But firms that are serious about advisory services like roll-ups have to wein themselves off the outdated brokerage model and look more like Callan at a cost that accrues to the benefit of the advisor. This means each advisor support firm musst own its intellectual capital—which is presently not the case. For the time being, it is now economically viable for ten or twenty advisors learn to professionally manage research in an inhouse CIO function which generates far superior capability. This should be done by RIA support firms and they should have skin in the game when it comes to the advice its advisors render. Otherwise, advisor support is simply selling brokerage advice products with no advisor control over their value proposition, cost stuctuure, margins or professional standing.
You would think broker/dealers would have gotten to this point but their fear of fiduciary duty ans inability to acknowledge and support of advice leaves this massive competitive market advantage to well informed RIAs. Brokers, especially wirehouse brokers utilizing TAMPs, can not compete.
SCW
Elmer Rich III said:
July 11, 2013 — 8:20 PM UTC
This illustrates well the increasing complexity facing advisors and clients in terms of investment options. Typically, 25 investment choices is too many. 25,000 is unmanageable.
The statement: "Mercer clearly has a better pricing structure and a superior service offering." Would like to know how this would be explained and are there any facts to support it? "Superior" and "better" than what alternatives?
As noted, tax-exempt clients have different needs.
Stephen Winks said:
July 12, 2013 — 1:51 AM UTC
Elmer,
Do your homework.
SCW
---
---