Ted Madden: We saw this great opportunity to integrate this business and really capture the full power of Fidelity and focus on growing the business with advisors.
Brooke's Note: Though it is too early to tell, Fidelity's renewed effort to put its intellectual capital and branding behind RIAs may represent a shift in the playing field among RIA custodians — at least for RIAs with a hankering for developing a 401(k) business. It may be helping itself significantly in the bargain by bringing potentially thousands of Fidelity-friendly fiduciaries onto its 401(k)-serving army. Below, you'll see that the firm has an explanation as to the initially head-scratching fact that Fidelity is working more closely with its advisors, but at the same time it is doubling the number of staff designated to serve that small business market. The Boston-behemoth is performing quite a juggling act. On one hand, the firm is not giving up its direct-sold business, but on the other hand, the firm intends to increase its efforts and work more closely with advisors in the 401(k) business. It's no surprise there are some skeptics who wonder how this will shake out.
Call it a marriage of convenience or a masterstroke or a capitulation but the upshot is the same: Fidelity Investments has reinvented its small-plan 401(k) strategy in a way that appears to put RIAs very much in the driver's seat for the first time.
The Boston giant is making a concerted effort now to work more closely with advisors and RIAs. In the past, RIAs previously received little support in trying to win and serve 401(k) prospects. In some cases RIAs found Fidelity itself to be the foremost obstacle in landing new accounts. That's because as the industry leader, Fidelity is a fierce and effective competitor for the small — asset-wise — but fast-emerging market of 401(k) plans to small advisors.
Under the new deal — part of Abigail Johnson's unfolding strategy to create harmony between Fidelity's various business lines — the company's sales force will yield to RIAs in competitive circumstances and even lend a hand. See: Abby Johnson wins RIA respect by articulating her bold vision for Fidelity's future at the company's Executive Forum. Abby Johnson is head of distribution channels and president of Fidelity Financial Services. But Fidelity is not ending its direct-sold plan in the 401(k) space.
Fidelity Investments, the powerhouse 401(k) provider, will no longer compete with RIAs in the small and midsize 401(k) plan arena, says Ted Madden, senior vice president, sales for Fidelity. This is a major move that shows RIAs have become a major force in that arena, industry leaders say.
Trigger point
The actions of Fidelity make sense and deserve applause but they are likely the result of Fidelity finding it more difficult to beat RIAs — making the choice to join them easier, according to Doug Dannemiller, principal of Duxbury, Mass.-based Dannemiller Analytics & Consulting LLC.
"The ultimate trigger point was they had to be seeing that more plans were being won by RIAs. When you're a market leader, you could be missing out on a potential channel and you could lose business." See: What Cogent's new study says about where RIAs stand in the 401(k) business.
Indeed, RIAs have been winning more 401(k) assets both because of employers seeking more advice and because of recent Department of Labor rules mandating that such advice and care be provided — or else. See: Why the DOL's massive new 401(k) disclosure requirements are a 'very, very big deal'.
This pivot from Fidelity was clearly part of Abby Johnson's vision come to life, Madden explains.
He adds: "More and more plan sponsors were looking to work with advisors. There were two groups calling on plan sponsors and it was creating some conflict and confusion in the market. We saw this great opportunity to integrate this business and really capture the full power of Fidelity and focus on growing the business with advisors."

Randy Long: Fidelity fought it really
hard, but to Abby Johnson's credit
they've come almost full circle …
This is very significant.
Staffing up, Powering down?
Still, the move hardly means that Fidelity is withdrawing resources from the small-plan niche — seemingly just the opposite.
As part of the massive overhaul of the small- and midsize-401(k) program that Madden has been working on for the past year, the sales force was doubled from 13 to 25 and Fidelity sales people are working closely with advisors in Fidelity's Institutional Wealth Services division, rather than competing against them.
Madden explains the seeming contradiction between this hiring jag and its stated intent to help RIAs in this segment of the 401(k) market by saying that the firm still has sales people who will meet directly with plan sponsors especially if there's not an advisor in the area.
He adds that his firm wants to compliment an advisors' services.
"If a plan sponsor is working with an advisor, we also engage the advisor in that discussion. An advisor's role is complementary to Fidelity's role as a provider (and vice versa). We are not in competition with each other. Our strategy is focused on investing more resources in covering and supporting advisors in our 401(k) business. This includes investment in people to cover and support more advisors giving them one primary relationship contact into Fidelity's DC business, investment in products and services that advisors are asking for in the DC market and bringing the resources of Fidelity to work for advisors in their DC business through thought leadership, tools, collateral and research that we make available to our advisor clients."
Whip hand: Advisor
Fidelity has spent the last year overhauling its 401(k) program for plans with $75 million in assets to $1 million, which is how Fidelity defines its small and midsize arena. The company will still vie for plans larger than $75 million in its direct-sold division, Madden says.
About 18,000 of the company's 20,600 defined contribution plans are small or midsize. Small plans account for about $151.1 billion of the firm's $990.8 billion in assets. The company had a 34% increase in defined contribution sales in the small to midsize market in 2012, representing assets of $8.4 billion.
Even though Fidelity carries an unquestioned lead in this arena and continues to grow it steadily, industry insiders say the giant firm is wise to change its efforts and to start playing nice with advisors.
"It's definitely a noteworthy change in terms of them finally recognizing the role and importance of an advisor to a plan sponsor," says Randy Long, managing principal of SageView Advisory Group LLC, an RIA with $22 billion in assets — mostly in the retirement market. His firm uses many record keepers but says Fidelity is one of his firm's key record keepers — it has about $1.5 billion in assets there. See: How a $12 billion RIA grew to $20 billion in less than a year by raiding 401(k) accounts from legacy players.
Trump card
Industry leaders say Fidelity clearly realized it was in jeopardy of losing 401(k) business because advisors have been able to steadily increase their 401(k) business, particularly by offering fiduciary advice to participants. See: Do 401(k) assets require all fiduciary care all the time?.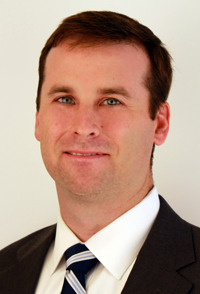 Kevin Chisholm: Fidelity is showing it
realizes that the 401k market is
being driven by advisors.
But Long says his firm always had a trump card to play in head-to-head battles.
Shift in power
Fidelity's decision clearly shows the company for the first time realizes that the 401(k) market is being driven by advisors, says Kevin Chisholm, associate director of Cerulli Associates in Boston. See: Fidelity, Vanguard and Schwab have top 401(k) brands but plan sponsors like the service of off-brands better, study shows.
"When they first got into the space, Fidelity had the relationship with the plan sponsors and there weren't that many consultants or advisors in the market. But that's changed over time, and now it's becoming more of an advisor and consultant space," Chisholm says. "They really needed to reduce the competition with their advisors. You would have a Fidelity advisor and a Fidelity salesperson bidding on the same plan, and it was not very coordinated. You want to simplify and coordinate and understand that this business is moving in the advisor community and maintain the best relationship in this area."
Fidelity is clearly not in any danger of losing its throne as 401(k) recordkeeping king. The defined-contribution assets of the second- and third-place record keepers do not combine to reach Fidelity's total DC assets. Fidelity is the largest record keeper with $949 billion in DC assets as of the end of 2011, according to Cerulli Associates Inc. data, which show that TIAA CREF was a distant second with $320 billion and Aon Hewitt third place with $307 billion.
The Cerulli data also show that RIAs are continuing to win assets away from the longtime legacy providers in the 401(k) arena. Investment advisors' assets went from $117.9 billion in 2010 to $151.5 billion in 2011. Dually registered firms exploded from $85.6 billion to $142.6 billion in the same time period.
Cerulli has also identified firms such as CapTrust Financial Advisors and SageView Advisory Group LLC as RIA retirement specialists that have grown dramatically in this arena. Long believes that his firm's dominance is one of the reasons that Fidelity has chosen to be more cooperative. See: CAPTRUST wakes up the 401(k) industry by buying $1-billion advisor/recordkeeper that adds the 'magic' to its arsenal.
"As we got more and more on their platform, I think they realized they've got to pay attention," Long says. "I think big retirement advisory firms have driven this. It's a big departure for [Fidelity]. It'll be nice not to compete with them," he says. "I think they realize that down-market is where the biggest growth is, and that's the market they're going to be working with advisors on and won't be competing with us on."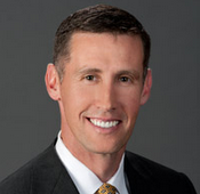 Scott Pritchard: They see that RIAs
are making headway in this marketplace
and they don't want to be
left out.
Not quite there yet
Jania Stout, a Baltimore-base-RIA with Fiduciary Consulting Group PSA, says she never found herself in the position to compete against Fidelity for 401(k) business. But she thinks the firm has a ways to go in its efforts to better communicate with advisors in the 401(k) arena. Her firm manages about $2.2 billion in assets.
She points out recently two of her 401(k) clients received a notice from Fidelity and she was not given a courtesy heads-up that the firm would be sending out notices to 401(k) plan sponsors.
"This was an example of where we should have known they were sending out the notice ahead of time. Fidelity's not used to working with advisors and they've got to change decades of old-habits. I've seen positive changes but I don't think it's perfect yet. They're still working out the kinks and they're open to feedback."
Differentiating from Fidelity
Advisor Craig R. Watanabe of Penniall & Associates Inc. in Pasadena, Calif., agrees that plan sponsors have begun to see the advantages to working with an advisor. Even though his firm doesn't use Fidelity as a record keeper, it has included Fidelity funds in its lineup.
"Our value is in providing robust one-on-one participant services delivered by experienced financial planners. We believe these services can lead to better outcomes for the plan and the individual participants. To a plan sponsor we would look very different from Fidelity." See: Fidelity, Vanguard and Schwab have top 401(k) brands but plan sponsors like the service of off-brands better, study shows.
More conflict?
But Dannemiller, who formerly worked at Fidelity, says that Fidelity in fact may still be competing with its RIA clients and, despite its best efforts, it may be too difficult to nix the direct sales efforts in small and midsize 401(k) pans.
"The potential for channel conflict is high," he says. "The key to this move is how Fidelity will handle a situation when a midsize plan has an advisor and Fidelity competing for the business."
Dannemiller also points out that many wealth management advisors sell just a handful of 401(k) plans each year.
"Since most advisers sell just a few plans per year, they may shy away from using Fidelity, because of the potential for conflict. How well Fidelity manages this issue will determine the level of success of this program."
Still Dannemiller credits Fidelity with having a lot of experience dealing with conflict.
"Managing the conflict is the name of the game," Dannemiller says. "I'm sure they ran the business cases and realized that more plan sponsors want to work with advisors. Fidelity had a long history of managing channel conflict. They're experienced with this. The ultimate trigger point was they had to be seeing that more plans were being won by RIAs. When you're a market leader, you could be missing out on a potential channel and you could lose business."
Schwab and TD
Other custodians with a large contingent of RIAs on their custodian platform — but significantly less 401(k) assets, have different approaches to their 401(k) businesses.
The Charles Schwab Corp. does not offer an advisor-sold program for its 401(k) business, says spokesman Greg Gable. The company does support third-party administrators and retirement plan advisors through Schwab Retirement Business Services. Gable says the company has no intentions of making any changes to its strategies.
Schwab is a very small player in the 401(k) arena in comparison to Fidelity. But the firm intends to launch an ETF-only platform by early next year, which some industry insiders have predicted could be a game-changer. See: Schwab garners $4 billion in index-only 401(k) assets fast out of the gate.
Skip Schweiss, managing director of advisor advocacy and industry affairs at TD Ameritrade Institutional, says his firm's strategy will remain the same. TD does not offer a direct-sold plan, selling its 401(k) plans exclusively through advisors.
"We've never gone directly to plan sponsors and we don't have any intentions to do so," he says. "We're really in the business of supporting advisors. Everything we do is advisor-sold."
While TD does not break out its 401(k) assets, Schweiss says the firm's DC assets have quadrupled since 2009. "We're thrilled to be in this business. Our offering has really taken off. I'm not qualified to speak for Fidelity but I think it's great that they recognize that the advisor-sold business is really on the move," he says.
Playing nice in the sandbox
Scott Pritchard, managing director of Advisors Access, the turnkey 401(k) solution from BAM Advisor Services LLC, which works with nearly 200 advisors, says he too feels this is a big change in the 401(k) arena now that Fidelity is willing to work more closely with advisors. See: Buckingham expedites turnkey 401(k) strategy by buying a fellow DFA TAMP.
"This could be a really great thing for the 401(k) industry," he says. "Fidelity is really the 800-pound gorilla. If they embrace the independent advisors model and are flexible enough to work with us, it's not only great for us, but great for participants because advisors can offer fiduciary advice and provide one-on-one advice."
Pritchard says he is considering using Fidelity as a record keeper for the first time.
"The combination of us working with Fidelity together could be tremendous," he says.
He wants to ensure that advisors are not restricted to using Fidelity funds and can have a completely open architecture platform.
Pritchard says Fidelity has had some limitations with its open-architecture program and included some proprietary-fund requirements that his advisors weren't comfortable with.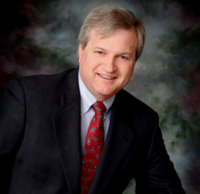 Rick Meigs: Advisors have the relationships…Fidelity
[has] label appeal. It should be
a good partnership.
"In the past, Fidelity didn't want to play in the sandbox but now they see that RIAs are making headway in this marketplace and they don't want to be left out."
For his part, Fidelity's Madden maintains that advisors are not locked into Fidelity options. "We are an open-architecture platform with Fidelity and non-Fidelity options," Madden says. "We have more than 200 different fund families and thousands of funds available on our platform, so advisors have the flexibility and investment capabilities to meet any client's needs."
Makes sense
Other industry leaders say it's no surprise that Fidelity has restructured its small- and midsize-401(k) program.
For a number of years Fidelity has been committed to increasing its share in the small- to midsize-401(k) market, and one of the most cost-effective ways to do so is by cultivating and working with advisors, says Rick Meigs, president of 401khelpcenter.com, LLC in Portland, Ore.
"Advisors have the relationships, know their local markets, recognize the employer's needs and are situated in the community. Fidelity has the plan, record keeping, legal and systems expertise along with a brand that is valued by both advisors and plan sponsors — they have label appeal," Meigs says. "It should be a good partnership."
---
---
Mentioned in this article:
---
---
---
http://www.conveyormfg.com/feedback.htm
Their items are locked in high regard for several reasons. They may use natural elements in most their items. They speed up than other colon facial cleanser items within the marketplaces. It certainly functions effectively for digestion, reducing cholesterol. They're also designed in a way they purge dangerous micro-microorganisms from your digestive system. It truly is stated these colon pores and skin cleansers are extremely good that they really don't irritate your digestive system and a variety of them also assist in seriously slimming down.
Stephen Winks
RIAs like CapTrust at $80 billion with extremely high expertise targeting very specific market segments like 401(k)and HNW are easily winning massive market share at an accelerating rate.They will breal $100 billion this year.
Very few sole practitioner brokers with no scale who are selling a packaged solution that minimizes value added and client service at the sponsor and participant level can compete based on cost, service, value and margins at the advisor level.
We are beginning to see this sort of market segmentation unfold in the Foundation and Endowment space as well as the small DB plan, Public Fund, Profit Sharing and Taft Hartley spaces. All are built around highly structured processes, work flow management, advanced technology and expert standing.
Not only does process trump product, but technology trumps product in ways that materially enhanse counsel while driving down cost.It is what you do with products, or process, that adds value not product in and of itself.
Fidelity is wise to empower advisors in the 401(k) space as advisors control the space and are the value proposition. Innovation advanced by advisors in the consumer's best interest wins the day.
SCW
http://penu-auto.ru/user/v5rrivig6/
As well as new versions produce a wider hole amongst the 13-inch MacBook Pros and also the like-sized, $999 MacBook. Starting off at $200 more than the MacBook, you have a quicker processor, an aluminum enclosure, a FireWire port (on the 800 selection), 2 times the normal RAM, Nvidia GeForce 320M graphics, a built-in SD card reader, a backlit keyboard, a longer-lasting battery, and a trackpad that supports inertial scrolling.