David Welling: We call these 'boomerang' folks. These people make a move as soon as they can get out of their existing contract.
Brooke's Note: Advent Software is a leader in two of the fastest-evolving spheres of business — financial advice and technology. It helps explain why you need a scorecard to follow its trek. (Most recently it was up for sale under Frank Quattrone, withdrew that effort then disgorged a $9 dividend.) But its more notable action was its purchase of Black Diamond. In a frank interview, Dave Welling opened a pretty good new window into its success and direction — and its all quite positive. But this article is not without some helpful comments from competitors about where they see some outflow to counter Advent/Black Diamond's righteous inflow of clients and assets administered.
To mark the two-year anniversary of Advent's purchase of Black Diamond, the companies have released a slew of data and thoughts that shed the best light yet on how their 2011 merger — looked upon with a healthy dose of skepticism in the industry at the time — is acquitting itself.
Back In 2010, Black Diamond Performance Reporting LLC was a threat to — not the gleaming future of — Advent Software Inc.. In fact, the Jacksonville, Fla.-based upstart, run by its young founder, Reed Colley, seemed to have been put on Earth to show up its far more established elder.
Not only did Black Diamond seem to pick off a prestigious Advent Axys clients every week or two, but it did so with a technology, service and culture so much more in tune with RIAs that no end to the Advent losing streak seemed to be in sight. See: Black Diamond is winning big accounts from Advent at an impressive clip.
But then Advent ended the streak with a swipe of a pen as it acquired Black Diamond in June 2011 and watched the collective jaws of the industry drop. In buying Black Diamond, Advent's (then president) Peter Hess seemed to have not only vanquished his greatest competitor but put his firms on a growth path in the bargain. See: How Advent plans to make money with purchase of 'break-even' Black Diamond.
In the aftermath of the deal, the RIA business could only hold its collective breath to see whether this turned out to be Procter & Gamble Co.'s acquisition of Gillette or more like the disastrous Time Warner-AOL merger. Darn few mergers ever really pan out half as well as the investment bankers say they will. See: Harvard Business review's Mergers that stick
$180 billion from $70 billion
Signals along the way have been quite positive as Advent and its current CEO, Peter Hess, have humbly stepped aside to let Colley and David Welling, from atop the legacy Black Diamond, enact a sort of reverse merger of cultures to one where RIAs are king.
The new data confirm that impression. The success of the merger starts with the fact that assets counted by the software now hover at $180 billion or about 150% more than the asset level at time of closing.
"It's unbelievable," says Welling. "We have $180 billion and we had $70 billion at the time we were acquired."
The other associated data point along those lines is that Black Diamond now serves 440 client firms, up from 240 clients in June 2011. To service the influx, the company doubled its service staff to 70 and doubled its product development crew to 40 people. The company is also madly hiring and has 10 positions open. One area of growth has been broker-dealers, including H.D. Vest and advisors with "several billion" in assets. The average advisor brings over $400 million of assets. See: Why exactly private equity firms are dumping money into IBDs at a time when many are going bust.
Welling also emphasizes that both the quality and the origin of those clients demonstrate the health and competitiveness of Black Diamond as a unit of Advent. "Really only about 20% of new clients are pre-existing Axys and a few Advent On-demand [clients]."
Converting advisors
In other words, Advent, armed with Black Diamond's Blue Sky portfolio accounting and performance reporting product, is winning head-to-head battles with some of the firms that were occasionally eating its lunch. It is winning 15% of new clients from breakaways and 85% from existing advisors using another platform — including Advent. This is a big change for Advent. "It was fifty-fifty [breakaways to takeaways] in 2009," Welling says. See: Black Diamond releases BlueSky Mobile for the iPad.
Orion, Morningstar Office, Envestnet | Tamarac and Schwab PortfolioCenter are all software providers that Black Diamond is winning accounts away from, he adds.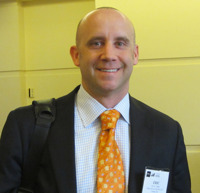 Eric Clarke: On the Advent front,
we are currently converting 22 advisors
from Advent to Orion.
"These (new accounts) are (from) folks that looked at us and essentially came back. We call these 'boomerang' folks. These people make a move as soon as they can get out of their existing contract."
Though Eric Clarke, president of Orion Advisor Services, LLC, and Stuart DePina, head of the Tamarac unit of Envestnet, declined to respond directly to claims that they are losing accounts to Black Diamond, both say that they are still experiencing tremendous success winning business — including from Advent.
"On the Advent front, we are currently converting 22 advisors from Advent to Orion," Clarke says.
He added that Orion's rate of growth since the Advent acquisition of Black Diamond has also followed a sharp upward trajectory:
August 2011 — Orion crosses $50 billion
August 2012 — Orion crosses $75 Billion
June 2013 — Orion is over $117 billion
Clarke attributes much of the growth to how well his company's collaboration with SalesForce is going. See: Orion wins a $2-billion RIA account from Advent after two very long drives across the prairie.
Skirmishes on the field
DePina characterizes his company's competitive interchange with Advent/Black Diamond in this way:
"Over the course of the last 12 months — the period from July 1, 2012, through today — the largest single contributor to our growth has come from firms leaving Advent who come onto our platform," he says. "Since January, we've added approximately $15 billion in assets to our platform from firms that were using Advent. We have 'won' some of those engagements from firms who were also looking at Black Diamond as an option — and conversely, I do know that we have lost some engagements to firms that ended up going to Black Diamond or Orion. See: As it closes its $54-million purchase of Tamarac, Envestnet details plans to deploy $7 million worth of retention incentives.
He adds: "As I look at the number of prospects we currently have in our pipeline [and our pipeline is at its highest level in our history], more than half of those prospects [closer to 60%] are currently Advent users."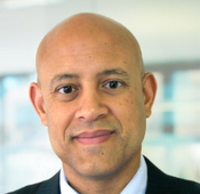 Stuart DePina: Since January, we've added
approximately $15 billion in assets to
our platform from firms that were
using Advent.
Welling says that the number of users leaving Axys has slowed considerably and that it's in the ballpark of 5% of the 3,000 Axys users — and Black Diamond converts are counted in that number. See: How Black Diamond is working out — or not — as Advent's agent of deliberate cannibalization.
False start
Welling says he doesn't mind that people wouldn't buy into the rhetoric about the success of the merger without seeing the result.
"We knew we had to prove it," he says.
Joel Bruckenstein and Bill Winterberg, two of the better analysts in the RIA technology business, declined to comment for this article.
There were doubts in particular because Techfi, another new tech firm on the rise, previously acquired by Advent, has essentially been "cleansed from the planet's surface": See: The executive Advent bought and buried is back with a vengeance.
The story of Techfi's burial has a happy ending in the sense that its founder, Matt Abar, is arguably back better than ever with FinFolio Inc. See: Braving setbacks, FinFolio wins a $1.6 billion RIA and dark-horses its way on to the software track.
On the white board
To stoke the next round of big growth, Black Diamond is doing big work on its software to be more effective in handling alternative investments. Advent execs feel they have a natural advantage here because the company's other major product, Geneva, is a standard for hedge funds globally. Updating the values of these assets has always proven to be a sticky wicket and lots of work for advisors. Right now, fewer than 30% of Black Diamond clients use alternative assets. See: Schwab and Advent Software forge historic agreement — mostly for the good of Black Diamond users for now.
Other big initiatives at Advent include:
1. a more-purposeful use of what Welling calls "big data," and his firm will release a data- mining app. The idea is to generate the kind of data that managers and compliance people can use to better run their firms;
2. The company plans to continue to develop deeper integrations with custodians — and in particular much work is currently being done with Schwab Advisor Services right now;
3. The company is releasing its own rebalancing product. The Black Diamond rebalancer will compete by being something somebody can learn in 30 minutes. This is a speed-to-learn feature emphasized by some other firms, too. See: How Sheryl Rowling and Cheryl Lurtz turned a blistering walk-a-thon into Total Rebalance Expert.
Right track
DePina says that Black Diamond has been remiss in not addressing rebalancing issues sooner as an integral part of the software equation. See: Tamarac shuts out Black Diamond from integration.
"I think the core of what they have finally come around to is that rebalancing is not only a 'key component' of portfolio management, but our clients would argue that it is 'the key component' of portfolio management. I'm actually surprised that it has taken them so long to come to this realization as well as the fact that to provide advisors with a full complement of solutions that they need to offer advisors these fundamental capabilities." See: TD Ameritrade will make iRebal software available free to all its RIA clients.
All the advancements at Black Diamond are having their intended effect of making veteran Advent users want to stick around — after a period of time when a lack of clarity "caused them to hit the panic button," says Welling.
"Axys users now feel like they have a path," he says.
---
---
---