How Scott Dell'Orfano is helping to double the size of Banyan Partners just six months after leaving Fidelity
The former national RIA sales exec at Fidelity brings charisma and vision to the task of making unlikely mates of his Florida company and a whiter-gloved Silver Bridge.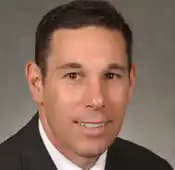 Scott Dell'Orfano: I have seen 3,000 advisory firms, and you get a sense of firms that are set up for success and others who are struggling.
---
---
Elmer Rich III
"Most family offices have trouble…."getting adequately paid as service demands creep ever higher. A "fee for service" model quickly becomes unsustainable.