News, Vision & Voice for the Advisory Community
The former national RIA sales exec at Fidelity brings charisma and vision to the task of making unlikely mates of his Florida company and a whiter-gloved Silver Bridge.
June 25, 2013 — 9:51 PM UTC by Lisa Shidler
Brooke's Note: It's hard not to like deals like this one in the RIA business. They stretch the realm of what RIAs might deem possible. Here you have a service-to-the-hilt Boston-based family office in Silver Bridge being bought up by a maverick Floridian serial buyer in the person of Peter Raimondi of Banyan Partners. There's a missing piece of the puzzle here in this storybook tale until you realize the author has earlier developed a character in the form of ex-Fido-man Scott Dell'Orfano — Boston to the core and knowledgeable about which fork to select — who is now working for the Florida company precisely to make deals like this one. If the family office can teach the asset managers a few manners and the asset managers can instill a little discipline and street smarts in the family office, then who is to say that this might not be the model of the future?
Strategic acquirer Banyan Partners LLC in balmy Palm Beach Gardens, Fla., hired Boston-based Fidelity's national sales chief, Scott Dell'Orfano, in the hopes that he'd reel in some big fish.
Six months later, he's landed a whopper. With the purchase of the patrician, if somewhat beleaguered, wealth manager Silver Bridge, with its $1.9 billion in assets, Banyan Partners has more than doubled its size, and, in the process, turned the $1.5 billion firm's business model on its ear. See: Scott Dell'Orfano lands at a $1.4 billion RIA with plans to deal its way to $10 billion.
Combined, the firm will have eight locations and 70 employees, including 22 portfolio managers. See: In a triple merger, fast-growing Florida RIA scoops up an LPL advisor and a fellow asset manager to double firm size.
Different strengths
The deal between the lower-service asset manager and the white glove family office has industry watchers wondering whether opposites not only attract but can live happily ever after.
"It seems strategically in line with what would make both of these firms better off as one than they were separately," says Jeff Roush, managing partner of Argos Wealth Advisors LLC of Napa, Calif., which keeps more than $1 billion of assets under administration.
"Most family offices have trouble on the investment management side, and most investment management shops are light on the family-office side. Hopefully, when you blend these two strengths on both sides, it'll be better for both as one firm."
Six degrees of Dell'Orfano
One thing working in favor of the deal's success is Dell'Orfano's knowledge of both firms. He was with Fidelity for eight years and during that time Silver Bridge kept a portion of its assets there.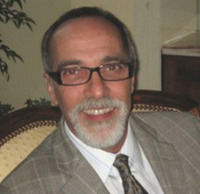 Peter Raimondi: It's only been in
the last seven years that I've
focused solely on managing money. It's
time to evolve our firm to
wealth management services.
"Scott was instrumental in helping me close the deal," says Banyan founder Peter Raimondi. "The opportunity was brought to me by a third party in Boston who knew both Silver Bridge and Banyan and thought I'd be interested. Scott and I handled all the negotiations and presentations with Silver Bridge. He knew of Silver Bridge as they are a Fidelity client."
Poor little rich firm
For its part, Silver Bridge has taken some hits of late and is hoping this merger will help it rebound. After being pushed aside as a distraction by its gigantic legal parent and then suffering a series of defections, the big Boston advisory firm, which works with families whose assets range from $1 million to $100 million, may finally have found a home where it will be encouraged to grow and excel.
A year ago, Silver Bridge lost one of its best and brightest advisors when Dune Thorne, who earned her MBA from Harvard Business School, left the firm for Baltimore-based Brown Advisory Inc. See: A Harvard MBA takes her team from a $3-billion Boston RIA to join a $29-billion RIA based in Baltimore.
In addition, former president and CEO Steve Prostano decamped, as did Paul Matherwiez, a managing director. The company even announced at one point that it wanted to try life as a family office TAMP. See: How WilmerHale is positioning its $3.3B-AUA RIA as outsourcer and owner in a $750-billion market.
The firm's former parent company, Wilmer Cutler Pickering Hale & Dorr LLP, also tried to overhaul the wealth management firm's focus a year ago to acquire family offices. That wasn't successful, and industry leaders felt that it was clear WilmerHale was looking to shop around for another buyer.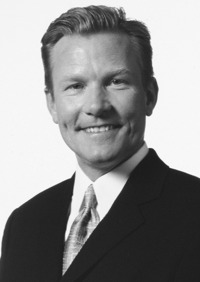 Jeff Roush: It seems strategically in
line with what would make both
of these firms better off as
one than they were separately.
Good bones
But WilmerHale underrated Silver Bridge's contribution to the overall firm because of its size, according to Jaime McLaughlin of J.H. McLaughlin & Co. LLC. He suspects that Silver Bridge may have had around $12 million in annual revenue, just 1.2% of WilmerHale's $1 billion in annual revenue. See: How WilmerHale is positioning its $3.3B-AUA RIA as outsourcer and owner in a $750-billion market.
And McLaughlin wonders if some staffers left when it became apparent that WilmerHale intended to sell Silver Bridge.
"Deal making is hard. When you're in the process of making a deal, I bet the entire firm is distracted," McLaughlin says. "I thought Silver Bridge had strong orientation of a strong culture that was very distinctive and many of the people who created that culture are now gone. I think Silver Bridge is a noble firm but didn't have the best ownership structure — meaning they weren't a successful contributor to their parent company WilmerHale. But I think the bones of Silver Bridge were very good."
Silver Bridge's former CEO Tom Manning, who will assume the role of chief investment officer for Banyan, feels the problems at Silver Bridge were often exaggerated.
"The noise on the outside of the firm has always been greater than the noise inside," Manning says. "We did have a few people from the organization leave. The reality of the organization was, we chose to focus on a few things rather than to focus on everything. We always provided a lot of services for our clients and we realized there were only using a select number of services. We decided to reallocate our services and focus on those services that clients were really using."
Manning also concedes that trying to attract giant family-office clients was a big challenge for the firm. He says that in some cases, there might have been only 20 clients who were utilizing all of the family-office services.
"It became more difficult to attract the right talent and to work for very few clients, and the retention of these people would be an issue," Manning says.
Buying a 'larger' firm
One unusual aspect about this deal is that Silver Bridge possesses larger assets than its purchaser. Banyan has $1.5 billion in assets and Silver Bridge has about $1.9 billion. Together, the two firms have assets of about $3.4 billion. In addition, Silver Bridge is even bigger, because the firm has an additional $1 billion in assets under advisement.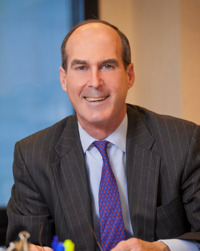 Jaime McLaughlin: I think Silver Bridge
is a noble firm but didn't
have the best ownership structure.
"It is unusual, but it is really a revenue/profit number that generally guides valuation and has little to do with AUM," Raimondi says. "We are an extremely well-run firm and very well capitalized. Silver Bridge is also very well run under Tom Manning. The firm has incredible talent and leadership in the investment area. Their issue was more about growth. We are growing organically about 35% to 40%, and their growth was much less than that. Combined with Banyan and our strong national presence, we can enhance their growth immensely."
Raimondi also feels that his firm's investment-only shop and Silver Bridge's wealth-management firm will complement each other. "Our combined firms had virtually no overlap," he says.
Right leadership on board?
While industry leaders agree with Raimondi that there may be an array of positives with this merger, they also feel Banyan has its work cut out for it merging the two business models.
Roush questions whether Banyan now has the right leadership to handle this massive venture of merging these two giant firms into one.
"I think this could be interesting. Now, what we have here is, 'do we blend these investment professionals with family-office professionals?' That's quite an exercise in patience and strong leadership," Roush says. "Is the leadership strong enough to create more value for the families? And the jury's out on that."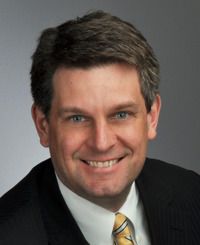 Tom Manning: The noise on the
outside of the firm has always
been greater than the noise inside.

Deep roots
But Dell'Orfano believes Banyan has the right leadership team in place.
"I can tell you the leadership of Tom Manning and the client advisory side at Silver Bridge are some of the best people I've met in the industry," Dell'Orfano says. "They were a small custody client of Fidelity and I was pretty intimate with some of the folks over there. In addition, I've known Peter for 10 years and view him as one of those CEOs who has a great vision of where he wants to take the firm. It's set up as an institution — not as a boutique. He's not afraid to diversify his management team. Now, with myself and with Tom we function as one cohesive management team."
Dell'Orfano also points out that Banyan offers equity to current employees.
"I have seen 3,000 advisory firms and you get a sense of firms that are set up for success and others who are struggling with these issues," Dell'Orfano says. "I can't tell you how many conversations [I've had] with CEOs who don't know how to distribute shares to employees. They're overextended themselves on expense lines and they had infrastructure for massive organization but aren't a massive organization."
In sync
Raimondi says that in many cases it would be a challenge for a wealth management and investment-only shop to merge, but feels he has an edge given his experience with The Colony Group LLC. See: A look inside Focus Financial's big deal with The Colony Group.
"I created an excellent financial planning firm, and over a 20-year-period, we turned that firm into a premier planning firm with strong estate-planning services," he says. "I've got 25 years of experience running a wealth management firm. It's only been in the last seven years that I've focused solely on managing money. It's time to evolve our firm to wealth management services."
Raimondi wants to build a strong national brand.
"It's important to have services nationwide be exactly the same no matter the location," he says. "The goal with Banyan is to have services that are second to none."
Raimondi believes the two firms have real synergies. "I built Banyan to focus on customer's portfolio management with a deep investment team. We provide very high-end wealth management services and estate-planning services to just two dozen clients. We know that as Banyan ascended over $1 billion, we were going to attract more clients who needed those services. Silver Bridge, [with] their family office, is the perfect component. The beauty of the two firms is now we get excellent investment management and we get to build up a family office."
---
---
Share your thoughts and opinions with the author or other readers.
Elmer Rich III said:
June 26, 2013 — 10:51 PM UTC
"Most family offices have trouble…."getting adequately paid as service demands creep ever higher. A "fee for service" model quickly becomes unsustainable.
---
---