Why keeping FINRA from ruling RIAs is critical to these firms, the investor -- and even the U.S. economy
In Part 1 of a four-part series, our One Man Think Tank pulls back the lens to look at how the resolution of the fiduciary furor could reverberate nationwide
Ron Rhoades: Wall Street and the large U.S. banks have captured our regulatory bodies and Congress, to the detriment of individual American investors.
---
Related Moves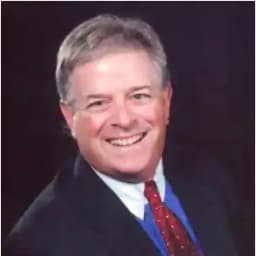 ---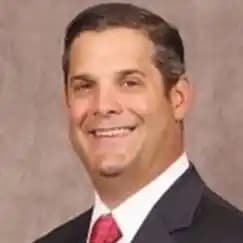 December 29, 2022 at 1:05 AM
---
---
---
Stephen Winks
Very incisive assessment, the veracity of which is readily documented and widely shared by all who have an indepth knowledge of the industry.
The challenge here is the industry controls its regulators as well as Congressional legislative procedure as demonstrated by the agonizingly slow ongoing fiduciary debate holding brokers to fiduciary duty which is unambiguously in the consumer's best interest—the literal definition of public policy—the very purpose of Congress..
The question is how does the best interest of the consumer prevail in such a compromised environment, even when the fiduciary standing of brokers was required by statute and an Act of Congress two long years ago. The industry wants to negotiate away consumer protections afforded to all investors except retail investors—those most in need of advice. Presently brokers are not accountable for their recommendations and have no ongoing fiduciary duties to act in the consumer's best interest.
The abuse of consumer protections is so obvious, it begs immediate resolution—but is thwarted by industry interests. Scandalous behavior acknowledged even by the most ardent brokerage industry chroniclers, who fear a loss in advertising revenues if they speak out. The power of the brokerage industry is literally unchecked.
The role of the press is very important in reconciling brokerage industry policy that brokers do neither render advice nor has any ongoing duties with their recommendations which is clearly counter to the consumer's best interest.
Ron Rhoades goes a long way in building an irrefutable case for regulatory reform as our leading institutions and regulators have failed to preserve and protect the public trust—which is very dangerous to the well being of all Americans.
Every publication and media outlet should be singing this song of the abuse of consumer protections to the retail investor, which destroys the trust and confidence of the investing public undermining our economic well being as a country.
SCW
Mike McDaniel
Excellent piece. Well done. I just gave up my registrations with FINRA (and the revenue associated with it) to improve my (and client's) quality of life. Knowing that FINRA is going after the RIA model keeps me up at night.
Brooke Southall
Mike,
Thanks for both thoughtful comments.
Brooke
http://tkd-lenobl.ru/index.php?subaction=userinfo&
Upon entering, my spouse asked me who was with the doorway and that i defined that it was an older person inquiring me if I desired to purchase an apple considering that probably he's a burglar casing the home to find out if any one is home!
http://fsienergy.com/strumenu.html
In addition, write out the variety of miles you look like they're driving each and every solitary day and then attempt the map to that's ideal appropriate for you & your dog. This tends to make guaranteed that when you might be ready to unwind for that night time, you have bought a spot to reside where by your dog is welcome.