James Gorman: This is a historic day for Morgan Stanley.
Brooke's Note: What James Gorman does and says is of real RIA interest. The wirehouses — of which Morgan Stanley is the largest — remain, for the RIA business, the greatest source of new principals, employees and assets. They also remain the biggest money behind the lobbying efforts that are doing their best to erase RIAs as a distinct category. They are also, such as they are, the biggest competitors to RIAs. After all they control about $4 trillion of assets and stand ready to fight for (at least market for) every asset in motion that comes along. In that effort, they are doing their best broker chameleon act to look as much like RIAs as possible with fee-based products and lots of talk about advice and planning. The fiduciary RIA crowd continues to howl about this general, large scale deception of the American public on behalf of Wall Street. The response of Wall Street is that their advisors are good people who do what's right for clients and that FINRA polices the ones who need a little smacking around. But then along comes Gorman and let's the cat right back out of the bag — telling Wall Street that he can use his unencumbered super-force of brokers as weapons of mass investment banking distribution. Maybe somebody can tell me he didn't really mean that after reading his quotes in this article?
James Gorman didn't have to do this — at least not quite this quickly.
The chairman and chief executive of Morgan Stanley could have waited at least another year before coughing up a major chunk of cash — about $4.7 billion — but he clearly saw advantages in pressing through a deal. Morgan Stanley announced today that it has received all needed regulatory approvals to buy up the remaining 35% stake in Morgan Stanley Smith Barney Holdings LLC from Citigroup Inc.
To many people, the deal by a giant investment bank to clear out a giant institutional bank appears to be a happening purely in the offices of lawyers where the paperwork was sure to be changed.
But Gorman may actually achieved fast-forwarded advantages that his company can wield to great effect, according to comments he made in Morgan Stanley press releases and in press interviews.
"Immediately upon closing, we expect to start seeing the benefits of 100 percent ownership — including an expanded deposit base, unique syndication and distribution capabilities and enhanced opportunities for both our wealth management and institutional clients," he said in the release.
'Here we go again'
What this reference to "unique syndication and distribution capabilities" sounds like to one consultant and former Merrill Lynch executive is not subtle.
"When I hear those words, it takes me back to my days at Merrill Lynch [in the 1990s] when the salesforce was used to cram products down customers' throats. The cynic in me sees that as: 'here we go again,'" says Timothy Welsh, president of Nexus Strategy LLC of Larkspur, Calif.
Indeed, Gorman may have made investment bankers much more lethal in pitch meetings to prospects, he adds. Now the men in Armani suits can boast having not only the largest sales force (about 17,000 brokers) on Wall Street but also the purest play. Other wirehouses like UBS, Wells Fargo and Merrill Lynch-BoA are unquestionably bank-dominated.
Welsh says that there may be more here than meets the eye. For instance, it may be possible that CitiGroup had a clause in its deal with Morgan Stanley that kept Morgan Stanley from being able to cram deals at will through Smith Barney brokers. In that case, this buyout sped up the process of having such a restriction lifted.
Serious muscle
Though Gorman did not spell out in the release just what an "enhanced opportunity" is, he was quoted by Bloomberg talking about "strength" and "muscle."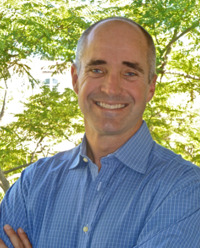 Dan Seivert: That sounds like throwing
the group [of brokers] under the
bus a little bit.
"Every time we do a transaction in banking, capital markets, and every relationship we have in institutional securities, we should use that as an opportunity to showcase what we can do in wealth management for those clients," Gorman said to the business news giant. "Historically, we haven't had the strength in wealth management to do that. We clearly have the strength, the muscle to do that now."
Daniel Seivert, CEO of investment banker, ECHELON Partners of Manhattan Beach, Calif., says he is puzzled about Gorman's comments and wonders whether they are just "press release blather."
"That [comment about not having strength before] sounds like throwing the incumbent group [of brokers] under the bus a little bit," he says. See: Inside the mind of one recent Morgan Stanley Smith Barney breakaway who landed at HighTower.
Seivert questions whether Gorman will be able to use their "unique" strengths as the biggest salesforce in 2013 for distribution the way investment banks could back in the Merrill Lynch heyday. He doesn't believe most advisors — even brokers — make the source of underwriting high on the importance list of where they place a product. Nor does he believe that the suddenly wealthy who already have advisors are going to put much stock in referrals to wealth managers coming from investment bankers — even if they just helped get them rich. See: Hou-Sear team applies Goldman Sachs marketing approach in second year as RIAs.
Merrill redux
But Welsh says he finds it plausible that Gorman thinks that he can deploy stock brokers to good effect. "Gorman comes from Merrill. Basically they've re-created Merrill Lynch. The Morgan Stanley investmnt bankers can say: If we have an IPO, we only need to sell two-thirds [of the shares]. We can sell a third through our sales force." Morgan Stanley did the Facebook IPO. See: How the Facebook IPO is creating the mother of all RIAs, Iconiq, and what an in-your-face it is for Wall Street.
Prior to joining Morgan Stanley in February 2006, Gorman worked at Merrill Lynch, including stints heading the company's U.S. and, subsequently, global private client businesses from 2001 to 2005 . Before joining Merrill Lynch, Gorman served as a senior partner of McKinsey & Company, where he was a member of the financial services practice.
'Nothing changes'
Steve Winks, principal of Sr. Consultant of Richmond, Va. says the Gorman comments do not reflect any substantive change in Morgan Stanley's strength in the marketplace.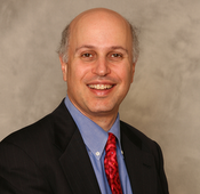 Danny Sarch: Everything they talk about
is about shareholders. The don't talk
about investors or advisors.
"He's just trying to articulate a rationale for why this merger makes sense," he says. "They're still very vulnerable to innovation from companies that give their advisors control over their value proposition, profit margins and professional standing. Gorman is stuck with a very expensive cost structure that cannot support advisory services in the consumer's best interest."
He adds: "The presumption is that the wirehouses are the only game in town and no one is paying attention. They aren't and they are."
Investors? Advisors?
Danny Sarch, principal of Sarch Leitner Consultants of White Plains, N.Y., said he was not surprised by the master-of-the universe tone and emphasis in the press release and he, too, believes it may be a smokescreen for underlying weaknesses at the firm. See: Inside the mind of one recent Morgan Stanley Smith Barney breakaway who landed at HighTower.
"Everything they talk about is about shareholders. The don't talk about investors or advisors. They talk about 17% ROI at the same time as they hit a low in J.D. Power customer satisfaction and they keep losing [high-producing brokers.]"
Morgan Stanley has, of yet, declined to respond to a request for an interview.
Gorman characterized the importance of the deal in these terms.
"This is a historic day for Morgan Stanley. It is the culmination of a multi-year effort to transform our business model into one that offers stronger shareholder returns and greater stability in volatile markets."
It certainly culminates Morgan Stanley bringing aboard James Gorman from Merrill Lynch in hopes that he might bring some of the old Merrill Lynch magic with him in terms of having the largest, most powerful group of brokers under a wirehouse firm.
Morgan Stanley has more than 1,200 offices in 43 countries.
Final note from Brooke: To be fair, in the same Bloomberg article referenced above, Gorman made this mention of advisors and consumers. "While we lost a year on the integration, we picked up a year on buying the business, so net-net, I feel terrific about where we are," Gorman said in the interview. "The business is operating extremely well on that platform, the financial advisers are happy, our clients are well-served, and the business is back to the kind of profitability that we anticipated." The comment came in response to lingering concerns that the technology integration between Morgan Stanley and Smith Barney got off to a very rough start.
---
---
Mentioned in this article:
---
---
---