Vince Lowry: It's worth noting that we have gotten little resistance on fees.
Brooke's Note: This was the first article we've done that required a Chinese translator to complete our reporting task. It's also the first one that is based on a breakaway policeman. Based on his success, I'm wondering if this business would do better in the hands of more people with that training in behavior.
RIAs and ETFs have traditionally enjoyed a happy working relationship: Exchange traded funds provide dirt-cheap passive portfolios, and registered investment advisors provide more-expensive, alpha-seeking, advice — and principals in both businesses are none too eager to barrel onto the other's turf.
Certainly, RIAs have steered clear of manufacturing exchange traded funds in a world where scale can be king. See: New company will allow RIAs to manufacture ETFs.
Yet, Vince Lowry, the CEO and founder of a Philadelphia-based RIA, is venturing to bridge the scale gap by zeroing in on the nascent Chinese market. His firm, VTL Associates LLC, has about $9 billion in non-discretionary assets, mostly from institutional clients. It also has a $1.2 billion ETF and separately managed account business, split about half-and-half.
In early June, the company received $7 million in private equity from Suzhou Industrial Park Kaida Venture Capital Investment in exchange for 22% of the company — nearly all of which is going to be spent on expanding RevenueShares, the ETF arm of VTL, particularly into the Asian market.
"The ETF trend is for real, so we made a pretty big bet on it," said Lowry. His wager is that with new capital and a new marketing plan, the firm will be able to capture 10% to 20% of the $400 billion ETF market and become a global product — while still operating as an RIA. See: Startup firm bets its ETF research technology can cut out the middle man for advisors.
Police academy to ETF patents
Lowry began his career as a police officer working a patrol beat and then as a detective in Philadelphia. Nearly 30 years ago, he joined Smith Barney as a managing director, where he headed up a consulting group that selected money managers and made asset-allocation recommendations for large institutions and endowments.
"When I left my role at the police academy, I had been studying human behavior. So much of what I had been learning I applied to finance and money-related decision making," says Lowry. "I always wanted to be in the investment business."
In late 2004, Lowry left Smith Barney to start VTL, which advises large institutional clients such as Pennsylvania's Treasury. (Lowry was dogged by a lawsuit from Smith Barney for breach of contract, but says it was dismissed within a month.) Early on, Lowry observed that large clients were moving to indexes, prompting the firm to conduct research into the standard indexes and experiment with alternatives to cap-weighted funds.
"It became apparent, the flaws in cap-weighted indexes," he says. See: Walt Bettinger strikes back to show that Charles Schwab won't be bested in the brewing ETF price war.
Revenue vs. cap-weighted
VTL tested the idea of revenue-weighted indexes and liked what it saw. It then paid S&P to do 15 years' worth of back-testing on eight funds, which corroborated the firm's results. VTL then contracted with S&P to own the revenue-weighted versions of the most popular S&P indexes and filed for the patent.
When VTL began providing the products to clients in 2006, Lowry says he realized "it would be perfect for an ETF." VTL applied to sell revenue-weighted ETFs through RevenueShares. And, in February 2008, the RIA began selling its new ETF products. See: New company will allow RIAs to manufacture ETFs.
Lowry believes that the revenue-weighted model offers something new that consumers want and which is not yet on the market.
"No one else has done it and I don't believe anyone else will," says Paul Weisbruch, vice president of ETF/options sales and trading at Street One Financial LLC. Weisbruch also used to market RevenueShares products as a wholesaler.
The entire ETF project was originally self-funded by VTL until this recent influx of cash.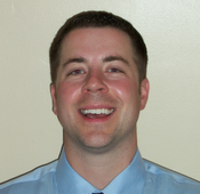 Paul Weisbruch: There have been many
successes in that space.
RevenueShares doesn't sell the ETFs to its own institutional clients, because that would be a conflict of interest, says Lowry. Instead, it's on 40 broker-dealer platforms and sells frequently to RIAs. They have 35,000 shareholders and have sold about $600 million worth of RevenueShares ETFs.
Weisbruch says there's good reason to think those numbers will rise. Though people weren't necessarily interested in revenue-weighted indexes before there was support for them, now that advisors and clients have found practical applications for the alternatives as a way to diversify their portfolios, he says, interest has been on the rise.
"There have been many successes in that space," says Weisbruch, that is, among funds that offer alternatives to market cap.
Chinese windfall
Chinese private-equity firm Suzhou Industrial Park Kaida Venture Capital, based in Dalian, a city in northeast China, is betting on that success.
The investment in VTL is its first it has made in an American financial company and it plans to become more involved in U.S. companies as the economy here improves, says Yulong Wang, chairman of Suzhou. https://www.dlkdvc.com/shownews.asp?id=2896]
"We will focus on the U.S. market in the future as the recovery of the U.S. economy takes hold to a greater degree," says Wang.
Initially, VTL spoke with two or three American-based private-equity firms, says Lowry, but after being connected to Wang by one of the equity firm's investment bank partners, the Chinese-based deal made the most sense.
"We believe that VTL is poised for growth and that our investment in them will allow them to capture that growth opportunity," says Wang.
Part of the idea is that Suzhou can help VTL expand into a booming Chinese financial market. The number of ETF options listed in China has increased from 1 to 138 over the past 11 years.
Red tape
VTL is hoping RevenueShares will join that list, but won't be easy. The company has lawyers in the United States and China, with help from Suzhou private equity, working to clear all the regulatory hurdles required to be listed in China. "Because of the difference of financial policies and legal systems between China and America, we still have a lot of work to do," says Wang.
Though clients around the world can purchase U.S.-based ETFs through advisors or firms in the United States, there's a growing "influx and interest in Asian-based ETFs," says Weisbruch. See: How ETFs have been oversold when it comes to flexibility, lower costs and tax efficiency.
In the last couple years, large institutions such as the Bank of Japan and Bank of Korea have made statements in support of ETFs. That, combined with a growing middle class and a growth in electronic trading in those countries, suggests that the country is a prime spot to be selling alternative financial products, says Weisbruch.
"I have to think there's potential in these markets," he says. "VTL could attract a new market that wasn't there before."
Or, as Lowry puts it: "No one's really gotten in there."
Time and volume
"We recognize the challenge of being a smaller family of ETFs," says Lowry. "It's worth noting that we have gotten little resistance on fees."
RevenueShares ETFs range from 49 to 60 basis points, depending on the fund product.
But, the only solution for the "circular logic," says Weisbruch, of no one buying the products because no one is buying them is time and volume — both of which VTL has on is side. "Things tighten over time with activity," he says.
Other products that offer alternatives to cap-weighted indexes have been successful, such as WisdomTree and PowerShares, he says. See: How Russell is faring since joining the competitive ETF party with an all-star ex-Barclays crew.
The important thing is getting advisors to understand what the revenue-weighted index is and how the higher fees of small ETFs can be overcome if they outperform the larger ones.
"It may cost a few extra pennies to execute, but the performance is more than a few pennies better," says Weisbruch.
Name recognition
The most important thing going for VTL's RevenueShares, according to Weisbruch, is its longevity.
"Five years in ETFs is a long time," he says.
Now, the products will have five-year benchmarks and research to support them. They will be included in Morningstar Inc. ratings, which could bump the products onto bigger platforms and in front of more eyes. The fact that the company is making a marketing push now is no coincidence, says Weisbruch.
"Now that we're out through five years, people know who we are," said Lowry. But he wants them to know more.
Spreading the word
Though RevenueShares did an initial business of $100 million its first year, 2008 was not a good time to be launching a new financial product. VTL used wholesalers for the first two years but there has been no real marketing effort since then.
Now, after years of not seeking outside capital, VTL is hoping the new influx of money will fund a distribution expansion.
The vast majority of the private-equity funding will be spent on marketing and sales, says Lowry.
The 16-person firm just brought on Steve Cornelius as head of distribution, a former division marketing manager at the Hartford Mutual Funds in Woodbury, Minn. and has hired 10 outside salespeople and began developing advertising materials. Lowry says the firm also will bring on internal wholesalers and do more outreach.
Lowry is optimistic that the RevenueShares ETFs can capture up to 20% of the ETF market — "Once we tell our story."
---
Mentioned in this article:
---
---
---
Elmer Rich III
Boy, that's a new cash source for the industry. "RevenueShares ETFs can capture up to 20% of the ETF market…" Really
azikoduzeci
[url=http://flagyl-online-buy.net/]Metronidazole 500 Mg[/url] <a href="http://priligy-cheapest-price-buy.org/" rel="nofollow">Generic Priligy</a> http://lasix-buy-online.net/
etaquboji
[url=http://flagyl-online-buy.net/]Order Flagyl[/url] <a href="http://priligy-cheapest-price-buy.org/" rel="nofollow">Priligy</a> http://lasix-buy-online.net/
esodamemaz
[url=http://flagyl-online-buy.net/]Metronidazole 500 Mg Antibiotic[/url] <a href="http://priligy-cheapest-price-buy.org/" rel="nofollow">Dapoxetine Uk</a> http://lasix-buy-online.net/
ijoifivojze
[url=http://flagyl-online-buy.net/]Flagyl Online[/url] <a href="http://priligy-cheapest-price-buy.org/" rel="nofollow">Priligy En Usa</a> http://lasix-buy-online.net/
uhusasori
[url=http://flagyl-online-buy.net/]Metronidazole 500 Mg[/url] <a href="http://priligy-cheapest-price-buy.org/" rel="nofollow">Dapoxetine Buy</a> http://lasix-buy-online.net/
OuOeJfdgBE
<a href="http://www.deserve-project.eu/buytramadol/" rel="nofollow">buy tramadol online</a> using codeine for tramadol withdrawal <a href="http://cub.ac.in/buytramadol/" rel="nofollow">buy tramadol</a> does valium help tramadol withdrawal <a href="http://sjwest.org/xanax/" rel="nofollow">buy alprazolam 2mg</a> do employers drug test for xanax <a href="http://www.intras.es/phocadownload/tramadol/" rel="nofollow">buy tramadol online</a> tramadol vs codeine dosage <a href="http://intendencia.gob.ni/buysoma/" rel="nofollow">buy soma online</a> soma drug novel <a href="http://pathwayinc.com/soma/" rel="nofollow">buy soma</a> wash soma bras <a href="http://hci.ist.psu.edu/wp-content/lib/" rel="nofollow">buy tramadol online</a> tramadol ampolla 100mg <a href="http://houseinabox.com/med/" rel="nofollow">tramadol hcl 100mg high</a> para que sirve tramadol cinfa 50 mg <a href="http://monicabhide.com/app/" rel="nofollow">purchase soma</a> soma fab <a href="http://keyora.com/wp-content/pdf/" rel="nofollow">hourglass ambient lighting powder diffused light swatch</a> ambient soundscapes download
CBXUbjQgDH
<a href="http://www.wgh.fi/buyxanax/" rel="nofollow">xanax online no prescription</a> xanax pills addiction <a href="http://eatdrinkandbeskinny.com/buyxanaxonline/" rel="nofollow">buy xanax online</a> does xanax show up on a pre-employment drug test <a href="http://goldfishlive.com/buyvalium/" rel="nofollow">buy valium</a> valium 10 mg equals how much xanax <a href="http://www.actualidadambiental.pe/buyvaliumonline/" rel="nofollow">buy diazepam</a> valium muscle relaxant side effects <a href="http://www.circus-maximus.org/buyambien/" rel="nofollow">cheap ambien no prescription</a> ambien pictures moving <a href="http://culturewars.com/buyambienonline/" rel="nofollow">zolpidem without prescription</a> buy ambien zolpidem online <a href="http://harrisonroadhouse.com/buytramadol/" rel="nofollow">buy tramadol</a> tramadol next day cod <a href="http://hil.in/buytramadolonline/" rel="nofollow">where to buy tramadol</a> tramadol japan <a href="http://www.habitatmendocino.org/buysoma/" rel="nofollow">buy soma</a> soma jackson ms <a href="http://lkart.com/buysomaonline/" rel="nofollow">buy soma</a> average cost soma