James "Chip" Mahan: If you ask any banker about the SBA, they'll say it's messy with a lot of paperwork and sometimes the SBA won't pay. But we disagree.
Brooke's Note: On the surface, this program doesn't seem to hold a world of promise. Here is mighty Fidelity Investments (literally) banking all its efforts to spark M&A in the RIA business on a bank a tiny fraction of its own size. What could possibly go wrong? Doing business with the Small Business Administration is known to be like taking out a loan from the Chinese government — without a translator. But Fidelity's plan to tap the SBA using a third-party with an app for that red tape — while layering on its own service guarantee of quick answers — is enough to have some very skeptical RIA folks talking optimistically. Why now? Apparently the political winds are blowing favorably for small businesses from both sides of the pandering aisle and Chip Mahan has been circling this opportunity for decades.
Sometimes you don't need to reinvent the wheel. Sometimes it's enough just to get the wrench out of the gears. See: Fidelity races to develop M&A program ahead of looming merger boom.
Goldman Sachs, big banks, private-equity firms, RIA custodians can't help and friendly community banks have never cracked the RIA deal-funding code — or certainly not on a wholesale basis. The problem has been a combination of bankers with not enough specialized knowledge of the advice business and advisors not sophisticated enough to provide even the rudiments of what a banker asks for in the lending process.
But Fidelity — like the lion seeking out the thorn-pulling mouse — has come up with a lending scheme with an admixture of federal guarantees and small-bank nimbleness. With Fidelity's resolve to hold it together with the right amount of chewing gum, it might just work.
The lending plan hinges on a partnership with Wilmington, N.C.-headquartered Live Oak Bank, which is headed by James "Chip" Mahan III, a maverick who formed the first online bank, Security First Network Bank, in 1995: . The online bank didn't meet expectations, but with this new venture, RIA industry leaders say he may have hit the mark.
"Their relationship with Fidelity is great," says John Furey, principal and founder of Advisor Growth Strategies LLC, a financial advisor practice management consulting firm based in Phoenix. "If we have a willing leader who can bring capital to the table, that is excellent. This is a game changer."
The downsides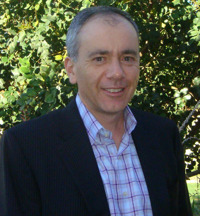 John Furey: If we have a
willing leader who can bring capital
to the table, that is excellent.

Until now the RIA M&A game has been one in which an RIA was faced with either accepting cash from a roll-up or bank willing to provide liquidity in exchange for autonomy. The alternative for many RIA principals has been to take back paper on their own deal and collect from junior partners over decades.
With these two ungratifying choices, many RIAs have simply chosen to take the die-with-my-boots-on strategy of running the business into the ground. This has at least two downsides:
1. An RIA principal never really retires.
2. In the meantime, he or she is likely to lose prospects, or even clients who are sophisticated enough to ask about the succession plan of the company's key principals. See: Favorite succession plan of RIAs remains the same: none at all.
A very small bank
Still, one key industry voice with expertise in leveraged buyouts and succession believes that Fidelity's play on Small Business Administration loans through Live Oak may not yield acorns sufficient to survive winter.
"It's not going to give [RIAs] that much money," says Mark Hurley, founder and chief executive of Fiduciary Network LLC. "I've seen advisors try to do an SBA loan, and it didn't work. They couldn't make the math work. SBA has all of these requirements. You're trying to fit a square peg into a round hole, and it's very hard to do." Hurley works with Emigrant Savings Bank to finance certain large-scale RIA deals. See: E*TRADE unwinds its RIA roll-up, and a giant RIA rises in the Boston burbs.
Hurley feels the Live Oak option will only help a small percentage of RIAs. "To get an SBA loan, it's a limbo dance to get through all of the criteria. There's a bunch of tests to meet the money, and it's still not going to be that much money. And, you get to deal with the SBA, which is probably really a joy. This is a very small bank. It's a tiny bank and as an advisor you should look and evaluate everything and do your homework."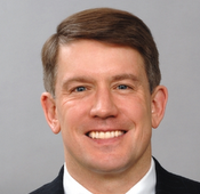 Mark Hurley: You're trying to fit
a square peg into a round
hole, and it's very hard to
do.
'Misunderstood'
Mahan says his bank has the software to handle these types of loans and that it removes the headaches advisors would face if they were to try and borrow money through another bank.
"The government guarantees 75% of the principal of my loans," he says. He acknowledges that there are certain requirements to meet for such loans but he says most RIAs who apply will meet the criteria.
"I think the SBA product is a misunderstood product," Mahan says. "If you ask any banker about the SBA, they'll say it's messy with a lot of paperwork and sometimes the SBA won't pay. But we disagree and we feel this is a great business."
Indeed, Live Oak, with just one office, is small but big in its SBA field. The firm has no retail clients and works only with small businesses.
Big in SBA lending
Still, Live Oak Banking Co. was the second-highest SBA lending bank through the end of the second quarter of 2013. Live Oak has given out 293 loans worth $224 million in the first two quarters of this year.No. 1 was giant Wells Fargo & Co., with 1,608 loans totaling $456 million so far this year. In "show" position is another giant bank — U.S. Bank NA, with 995 loans worth $184 million.
Live Oak bank, which was founded in 2007, has had less than 1% of its loans go bad, according to Mahan. If an RIA's loan goes into default, the SBA will cover 75% of the loan. Live Oak lent nearly $400 million last year.
The bank uses its own technology to cut out the red tape for SBA loans to expedite them and promises an answer to Fidelity RIAs within a week. The bank can provide loans of up to $5 million and, while the interest rate varies, it is typically based on The Wall Street Journal prime rate plus 175 basis points. Right now, that would make the rate about 5%.
The bank had early success in other niche industries. It started out with veterinarians and spends about a year researching a niche before adding a new one. Now, the company works with independent pharmacists, dentists and doctors and funeral home directors.
Small-bank secrets
Mahan says that one of the secrets to his business is he has a former SBA executive on staff as well as someone who was in the RIA arena. Having an RIA expert on staff helps his company quickly identify whether the loan is prudent.
Steve Smits is a former associate administrator for the office of Capital Assess at the U.S. Small Business Administration, and while at the SBA, he managed and oversaw the agency's small-business-loan programs. Smits now heads up Live Oak's investment advisory sales team. In October 2012, the bank brought over Jason Carroll as a senior loan officer to work with RIAs. He previously was a senior manager in the Denver office of Schwab Advisor Services.
Not exclusive
But Fidelity's deal is not exclusive with Live Oak, and industry leaders speculate that other firms could try to craft similar deals.
Pershing Advisor Solutions LLC has referred RIAs to the bank, according to Mark Tibergien, chief executive of that unit.
"We also have provided financing directly from Pershing Advisor Solutions though we find it more efficient to leverage the Live Oak relationship for most situations," he says. "We have scores of consultants and service providers in our Value Alliance Offering to address specific aspects of practice management, including succession planning and partner buyout. We have a great relationship with Live Oak and think that they will add a lot of value to the RIAs on the Pershing platform who we introduce them too."
How Fidelity plans to outdo other custodians is by dedicating a team of its people to the task and promising to get an answer within 10 days of paperwork completion. In addition, Fidelity advisors will get a discount on their closing costs.
Charles Schwab spokesman Greg Gable says his firm has a program dubbed Schwab Advisor Business Loan, which was launched in 2007 to help advisor firms with startup or acquisition financing — even some equity loans.
Carroll says his firm has had conversations with Schwab leaders about the Live Oak offering.
An odyssey
Despite the fact that other RIA custodians may be tiptoeing around Live Oak Bank, David Canter, executive vice president and head of practice management and consulting at Fidelity Institutional Wealth Services, still feels his company has an edge on the competition, noting that the deal with Live Oak gives Fidelity RIAs premium service.
Live Oak promises to give RIAs an answer within seven days of their application — provided all of the paperwork is completed. The closing should only take five days and there's an additional up to 40% discount on closing costs that Fidelity RIAs will snare.
"We're not paying Live Oak any commission. We negotiated a preferential service and pricing arrangement for the benefit of our clients," Canter says "I'm thrilled about this arrangement because it is for the benefits of all of our clients. We recognize the industry is graying and there needs to be a solution in the marketplace."
"Clearly our relationship with Live Oak Bank is a cornerstone," Canter says. ""They're dedicated to small businesses. I've spoken with many of the big banks over the years and I've been on an odyssey to find a lender that understands RIA businesses and will look at cash flows and make loans."
Mike Durbin, head of FIWS, Fidelity's RIA business, says that relationship is consistent with his company's resolve to form relationships on behalf of advisors — with Fidelity making it easier.
"As you saw earlier this year on the technology side, we aligned with External IT to provide cloud computing to our clients, and now with this alliance with Live Oak, we're not just going to provide you with a list of options, we're going to offer you the option that will work best for you and the service that you need to implement those options into your practice."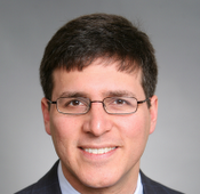 David Canter: I've been on
an odyssey to find a lender
that understands RIA businesses.
SBA growth
Not only is the SBA looking promising to RIAs, but, at the end of 2011, the SBA hit an all-time record, lending more than $30 billion to 60,000 small businesses.
The SBA has a lengthy list of requirements and eligibility. According to its website, to qualify a firm must be small, as defined by the SBA, and have reasonable invested equity, and use alternative financial resources, including personal assets before seeking financial assistance. An owner must also be able to demonstrate the need for the loan and that it will be used for a sound business purpose, and not be delinquent on any debt to the U.S. government.
Stand behind your credit
While Live Oak is a preferred lender for the SBA, the RIA must still meet the SBA criteria to receive a loan. Live Oak executives say they want RIAs to provide 25% or more personal assets to help offset the collateral risks of the loan. The RIA may not be required to use his or her house as an asset. A personal portfolio or nest egg can be used as part of the collateral.
"These are small business loans with personal guarantees from principals," Smits says. "You need to stand behind your credit. We've learned it's [not CORRECT?] prudent to stand behind your credit. "Our secret sauce is we have experts both on the small business lending side and the industry side working together. We have industry experts, so when an RIA calls, we know exactly what they're talking about."
Carroll says he is in a unique place to understand RIAs since he knows the industry intimately. "If an advisor calls me and says they want to do a tuck-in, I know exactly what they're talking about. I can paint a picture for them. We try to be very consultative about the client experience. We don't get paid on commissions."
Smits says that the bank will consider every RIA's unique perspective. "The amount we lend is really about what we feel the firm can afford to pay back. If the capital is strong and it makes sense to leverage and borrow more, then we will," Smits says. "What we'll never do is provide leverage that we feel puts the business owner in a position not to succeed. "Our entire portfolio is business loans. This is a very strategic approach. We understand the industry and we can add value beyond the typical lender. We saw that there doesn't appear to be anyone proactively lending in this space. It helps there's an opportunity."
Keeping it warm
Furey says it is smart business for Live Oak to have rigid requirements.
"They're going to have criteria on lending," Furey say "There has to be some sort of personal guarantee," Furey says. "That's just part of the deal, but for some advisors, it'll be a deal-breaker and it won't be a good fit for them."
Getting the deal done in just a few week's time is important, Furey says. "Deals can get hot and then cold," Furey says. "You don't want to have a hot deal and then have to wait three months for the bank. This speediness helps keep the deal warm."
Eye opening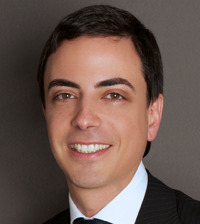 Jamie Carvallo: It is possible this
could catch the attention of other
national lenders who will see the
opportunities in this business.
But one of Live Oak's biggest advantages is that it understands the RIA industry and many banks don't, says Jaime Carvallo, co-founder of Park Sutton Advisors LLC, a New York-based M&A firm. See: With as much finesse as cash, Marty Bicknell wins a $1.3 billion RIA in an auction-style contest.
"A lot of lenders are uncomfortable with the RIA industry. The SBA process has been around for a long time, but many lenders don't understand the RIA industry. They don't understand this is a business without a lot of cash flow," Carvallo says. "I think Live Oak is carving a very interesting niche, and there's definitely need for that. It is possible this could catch the attention of other national lenders who will see the opportunities in this business. This might be an eye-opening news for lenders to realize the opportunity in this industry."
Right time, right place
Still, RIAs need to realize that SBA loans don't work in all situations because of the rules associated with them, says Steve Levitt, co-founder of Park Sutton Advisors.
"We do think these can be a very effective tool in M&A," Levitt says. "We get asked on a daily basis by RIAs about where they can get access for capital. A lot of RIAs have limited options to get private capital." See: Private equity firm acquires First Allied.
As part of the SBA rules, the loan cap is $5 million, and when a principal sells the practice, he or she must agree to give up 100% ownership with an SBA loan within a year. Levitt points out that many advisors selling their practice don't necessarily want to leave the business right away.
"We think SBA loans don't work for all situations, and if the founder sells the firm and wants to work for five more years and retain ownership, then it doesn't work," Levitt says.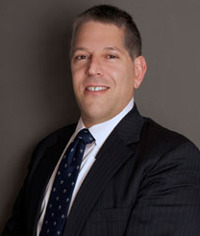 Steve Levitt: If the founder sells
the firm and wants to work
for five more years and retain
ownership, then it doesn't work
Smart Move
David DeVoe, CEO of DeVoe & Co. Inc., says SBA loans are an underutilized resource for solving the problems of succession planning.
"These loans are accessible to junior partners, don't require the juniors to pledge every dollar they have, and can be up to 75% of the value of the company. The downsides are the interest rates are generally higher and — if you aren't working with certain banks, like Live Oak — the time it takes to get the loan."
DeVoe adds that Fidelity was wise to partner with an experienced SBA bank.
"Fidelity's decision to partner with Live Oak is powerful for a number of reasons. Not only will they help advisors tap into this potential solution, but major SBA lenders like Live Oak create an express lane to accessing SBA loans. Rather than dealing with the U.S. government, you are working with a firm that has been blessed by the SBA to make decisions. That means a decision on your loan within two days rather than more than two months."
Jet setter
Mahan was recently profiled in American Banker, which described him as a jet-setting executive who crisscrosses the country attended by an entourage on a Gulfstream G200.
He acknowledges that when your company is headquartered in Wilmington, N.C., but the goal is to build a national firm, there will be a great deal of travel. Many of his regional bank peers stick with lending to nearby small businesses.
"My folks have a lot of energy and we have a lot of fun. In Wilmington, N.C., we're not going to get a lot of traffic to come to us. We're going somewhere every week. We've been able to combine some really interesting people with deep domain expertise with a bunch of college graduates to go where other banks fear to tread."
Mahan feels his competitors are missing out because they got burned in the financial meltdown.
"The community banking business has been turned upside down with pressure from regulators and the real estate crisis," Mahan says. "Banks say they're cash flow lenders but they don't really mean it."
He points out the technology firm he founded has the required 148 documents embedded and can be easily executed. "We make an SBA loan much more elegant than a bank with less technology making another loan," Mahan says. "It's real simple. The borrower is typically unsophisticated financially and they only want to know two things: 'Am I approved, and if so, when will I get the money.'"
Preparing spreadsheets
Mahan says that, surprisingly, even RIAs don't always have the financial expertise necessary to get the loans going.
"When you ask an RIA for his annual budget, maybe only 15% or 20% have an annual budget. We want to know annual revenues and what happens to the business if the Dow pulls back 40%. Most small businesses are unsophisticated in budgeting and the planning process, and we try to bring a little organization into that."
---
---
Mentioned in this article:
---
---
---