Friedman makes his case to Hong for why Junxure Cloud's doubling-plus of fees is worth that much more
True, it's looking spiffy in its Windows 8-style attire, solid in its Rackspace grounding and clued-in with its channeling of its inner RIA soul, but even Friedman is holding off on a conversion for his RIA, Private Ocean -- for now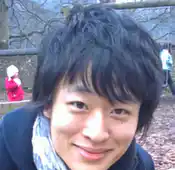 Terence Hong: While Junxure's lack of cloud integration was a source of criticism in the past ... the desktop application also benefited from relatively low cost, and performance was only bottlenecked by the user's own hardware.
---
Related Moves
February 6, 2021 at 2:39 AM
---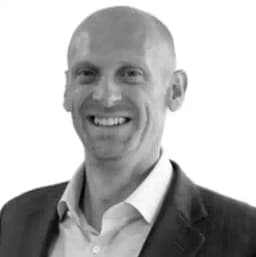 November 27, 2018 at 6:10 PM
---
---
Mentioned in this article:
Junxure
CRM Software
Top Executive: Greg Friedman
AppCrown, LLC
Outsourcer, CRM Software, Tech: Other
Top Executive: Ted Tsung
---
---
---
Brooke Southall
Thank you. I'll be in Maine in July to ply you for knowledge and free electricity.
Brooke
Roman Joe
And Friedman's right. A focused solution, tailor-made for financial professionals (in fact, a solution specifically made for RIAs) has a much higher chance of successful adoption than the bloatware that Salesforce has become.
Many folks, journalists in particular, confuse market share with profitability and try to construct these David vs. Goliath narratives which ultimately are nonsense. BMW and Mercedes don't need to sell automobiles to the mass market to equal the market share of a Ford or Toyota, they just have to sell the right automobiles to a focused market segment who have discriminating needs or tastes. Friedman will do the same, and he (and advisors) will do better for it.
Anybody who has ever attempted to implement Salesforce within the advisory space understands that—for the typical RIA customer—the utility and value proposition is simply tough to extract. Salesforce is primarily built as a sales and relationship management tool for a large enterprise, and adapting it's massive and generalized schema to the highly specialized workflows of a small-to-medium sized advisor is difficult endeavor that ultimately results in more compromises than efficiencies.
Advisors will continue to be served by those providers that are focused on our space: the software BMWs of our industry, so to speak. Junxure and upstart Grendel will be two companies to watch in this space (assuming they can continue create compelling offerings and market them effectively to advisors).
Salesforce is and continues to be an expensive boondoggle for advisors. It maybe in vogue, but it's really more of today's fad.
Pete Giza
Brooke,
An exhaustive article on CRM. I agree with Roman Joe's comments on specializing to meet the market need. However I wouldn't discount the efforts by some service providers to leverage SalesForce platform. While SF may be too expensive for the average firm to deploy, it can be a cost effective solution as a reseller platform. So I would not throw SF or MSFT platforms out the Window.
As far as the cost of moving to the cloud; someone has to pay. When you make a comparison of what you are getting from a provider versus what you have in your office; there is no comparison. Cloud providers have infrastructure that is designed to be available 24×7×365 while being fired upon by large artillery – well maybe strike the artillery.
It is important to note the difference between a full service hosting provider and a Box.net which focuses purely on remote storage or document sharing. One cannot make an apples to apples comparison.
Cloud providers are all susceptible to DNS issues as is the entire Internet. And as long as attacks continue there will continue to be issues with connectivity, etc. Other issues exist as was just highlighted by the recent AWS story.
There are several less well-known hosting companies that specialize in vertical markets like finserv such as ExternalIT, ICC Global Hosting, Qnectus to name a few. These providers are very cost-effective and eager to provide personal service.
I look forward to seeing what Junxure will accomplish in their cloud platform. I sincerely hope and expect it will be much more than SF and will meet the needs of the industry for the foreseeable future. It is a big undertaking to bring a complex desktop application to the cloud and it not for the weak.
Regards,
Pete
PS. My apologies for any grammar issues. This was written on my Galaxy Note II.
Pete Giza
Brooke,
I forgot to mention a couple of items. Pardon me for saying so but I think it naïve on Junxure's part to believe their clients will accept a self-service integration model. They are already being asked to pay significantly more to step up to go cloud. Adding overhead in the form of a DYI integration with a pay-as-you-go support model is not very palatable.
One last point. I think it is a mistake that Greg's firm has chosen not to eat its own dog food, so to speak, by choosing to stay on the desktop platform. They should move to the cloud regardless of how painful it is.
Regards,
Pete
PS. My apologies for any grammar issues. This was written on my Galaxy Note II.
Terence Hong
I too believe the self-serve migration needs to be reconsidered.
However, I should emphasize again that Greg's own firm does intend to move to Junxure Cloud, but simply at a later date, once some of the more advanced features are fully available. His firm makes use of the full suite of features on the desktop app – some of which were more or less custom designed for him. Those features will also be introduced to Junxure Cloud within the first few iterations of the product.
Greg Friedman
I felt compelled to respond to Pete's comments – which for the most part are thoughtful and right on. However, not sure what he is referring to about a "self-service integration model" so I am not sure what we are being naive about.
And there is definitely a misunderstanding in my comments about Private Ocean adopting this platform. Let me try again: we absolutely will be adopting it and have
Greg Friedman
(SORRY, ACIDENTALLY HIT ENTER) always "eaten our own dog food" at Pete refers to it; what I said was that Private Ocean has created certain custom extensions and such and it will take a little time to move to Junxure Cloud. With that said Junxure Cloud will absolutely meet the needs of the vast majority of firms as released.
The issue with "self service migration" is simply one of convenience and volume. We have a migration team and will obviously help people with this, but if it can be made an easy enough process why not let people do it themselves if they wish to?
Greg
Peter Giza
Greg,
Thank you for clarifying the "self service migration" thought process. That totally makes sense. I cannot wait to see the results of all that cooking:)
Pete