News, Vision & Voice for the Advisory Community
IBD execs are pulling out the stops to court a finite pool of advisors in motion
June 12, 2013 — 5:51 AM UTC by Lisa Shidler
Brooke's Note: The RIA waters are now lapping at the ankles of Merrill Lynch, Morgan Stanley Smith Barney and UBS. When you add FiNet (i.e. Wells Fargo), Securities America (a former Ameriprise sub-unit that is teaming up with the parent of Orion) and Commonwealth (among the short list of big and respected IBDs) to the ranks of companies in the process of coming unabashedly into the RIA custody business, things are happening. The days when brokers at Merrill Lynch could stare down Merrill upper management if they thought about overtly going after RIAs may be coming to an end. Merrill execs will have a simple answer: Everybody's doing it and we have to do it to stay competitive. That Lisa is breaking all three of these stories in a single day certainly tells you something about the rate at which this is all happening. Originally, she got the word of Commonwealth's move and in her due diligence scooped up the other two. The train is leaving the station. The broker-dealer that has been doing this most prominently is LPL and they have been reporting nothing but success in the endeavor. No doubt that's adding fuel to the IBD-turning-custodian fire._
Commonwealth Financial Network and Securities America have joined the RIA custodian business and Wells Fargo's FiNet is not far behind them.
The days of playing it coy about RIAs is over and broker-dealers — in droves — are reacting to events overtaking them.
The Waltham, Mass.-based independent broker-dealer isn't making massive structural changes to execute the distinction because the company — like many broker-dealers, including wirehouses — has long served RIA hybrids. In other words, it was more of a service offered to IBD affiliates than an outward business it marketed to RIAs.
"I don't think they had a choice," says Mindy Diamond, president of Diamond Consultants LLC. "I think they did it with good intentions, but almost every broker-dealer is doing this. They had to do it. There's no question that this is the new norm for independent broker-dealers." Over the years, Commonweath has lost advisors who left because they wanted an RIA choice, she says.
Commonwealth Financial Network joins a number of broker-dealers who have changed their policies in recent years to become RIA custodians — including LPL Financial (See: LPL's RIA assets skyrocketed in 2012) and Raymond James Financial Inc.. See: Raymond James launches 'phenomenal' RIA-like pay structure to the $100 million set. Sterne Agee recently made a similar move. See: Sterne Agee makes its RIA custody debut after customizing for Meg Green's $650-million RIA.
Make way for Arbor Point
In addition, Securities America just quietly launched a partnership with Omaha-based Arbor Point Advisors to provide an RIA-platform for advisors. Wells Fargo's FiNet is in the midst of its beta-testing and isn't quite ready to launch its own RIA-hybrid program. See: Wells Fargo now has a testing paw in the RIA stream.
Diamond believes that other quality independent broker-dealers who want to remain competitive will follow suit. See: FiNet's wirehouse-lite model scores with advisors.
Year in the making
In fact, Commonwealth has been getting demand for years from its own advisors who have wanted to become RIAs and rather than risk losing those advisors, executives have spent the last year changing policies and payout schedules to accommodate them.
"We've had a hybrid offering for a long time. But we just wanted to position it so that anyone with their own RIA and own ADV is welcome," says chief executive Wayne Bloom. To some degree, that's all new. It's a new form of positioning for us. We're hoping to retain our current advisors and lure over new ones. That's absolutely what we're doing. This opens up new markets for us that we haven't been able to accommodate. We've added these new options and there are a lot of complexities. We wanted them to have the Commonwealth experience, and it took a year to make these changes."
Commonwealth has allowed about a dozen RIAs on its platform before, but the payout structure was set up like an independent broker-dealer and the firm didn't have specific policies in place. Now, the payout structure is 100% – just like the custodians'. See: How one Commonwealth rep just zoomed to $1 billion AUM — on his way to $2 billion — but remains impervious to calls from RIA custodians.
$50 million minimum
But this is a notable shift at Commonwealth because the company is putting out the welcoming mat for RIAs not currently with the company for the first time. For years, Commonwealth has been a traditional independent broker-dealer, and nearly all of its 1,450 advisors typically have commission business. But Bloom says advisors constantly tell him they're looking to become much more fee-based and could eventually transition into all-fee shops in the future. See: How one IBD rep just zoomed to $1 billion AUM — on his way to $2 billion — but remains impervious to calls from RIA custodians.
Still, Commonwealth still has a myriad of differences compared to a traditional RIA custodian. For one, the majority of the assets will still be cleared at National Financial Services LLC, Fidelity's clearing firm. In addition, RIAs can keep assets under custody elsewhere but they must commit to keeping at least $50 million with Commonwealth.
Bloom declined to get into the specific costs of his firm's services, saying that they vary based on the product mix. But he did say that the firm's costs are a bit higher than those of the traditional RIA custodians and are likely more on par with other IBDs that offer custodial services. See: Commonwealth raises payouts for big advisors and slashes trading commissions.
"There may be a bit extra cost, but for the scale and the quality, it makes up for it," Bloom says, adding that RIAs would likely pay more than they would at a traditional custodian because his firm provides more assistance to advisors.
Bloom still feels his firm's high-service strategy is a key differentiator. He points out that Commonwealth has about 600 employees on staff to work with advisors. See: Three advisors tell why they fled Securities America for Commonwealth.
A long time brewing
Industry leaders say that all of the top independent broker-dealers will become RIA custodians in an effort to keep up with the changes happening in the industry.
"This has been brewing for a lot of years," says Bing Waldert, analyst at Boston-based Cerulli Associates Inc. "All of these firms realize there are a limited supply of financial advisors out there."
The Wells Fargo Financial Network's RIA hybrid model is still in the planning stages, says Rachelle Rowe, vice president of external communications at Wells Fargo & Co.'s independent-broker-dealer arm, dubbed FiNet. She says that the leaders at FiNet aren't quite ready to further discuss the plans just yet. Kent Christian, president of FiNet, told Reuters this year that the company is working to set up a new business to attract hybrid advisors. He didn't offer any specifics in the article about the new program.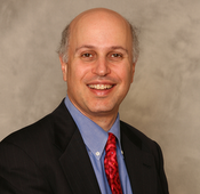 Danny Sarch: There's a finite group
of people who are able to
be recruited, and you wouldn't want
to exclude anyone.
New venture
In addition, Securities America has recently formed a joint venture with Arbor Point Advisors, which is an RIA, but also a firm that provides outsourcing services for RIAs. Securities America is a majority owner in Arbor Point Advisors. Also part of the venture is Omaha-based North Star Financial, which owns Orion Advisor Services, LLC.
Arbor Point is set up as a company that provides all of the technology needed for advisors. The company uses Securities America as its broker dealer but the RIAs can choose their own custodian.
The company's outsourcing services sound somewhat similar to a Dynasty Financial, but Curtis Reed, president of the firm, says his firm is seeking advisors whose assets who range from $40 million to $150 million.
Reed had previously worked at Charles Schwab Institutional for eight years before leaving in 2008 and founding his own RIA, Windy City Wealth Management. He maintains that RIAs often lose wirehouse breakaways to IBDs because many of them don't want to give up commissions and his company offers a turnkey approach. The company quietly launched its services in February and has brought over three teams thus far.
"We were founded to address the need of the advisors looking to become independent," he says. "Many of them do want to do business with RIA custodians but they don't want to give up the commission business."
Must offer RIAs choice
Danny Sarch, president of Leitner Sarch Consultants Ltd., an industry recruiting firm, agrees that it is wise for these IBDs to offer an RIA-optionto avoid limiting their potential growth.
"It's a competitive environment out there, and you've got to expand your offering if you want to compete for the biggest pool — and that includes RIAs and brokers. There's a finite group of people who are able to be recruited, and you wouldn't want to exclude anyone."
Diamond agrees, saying that having an RIA option is attractive to advisors who may not want to become RIAs now, but like knowing that they can change their business model down the road.
"From a recruiting standpoint, you can now tell reps that they can start out as an IBD rep and at some point can move to Commonwealth's RIA or their own RIA," Diamond says.
Natural Leap
Waldert also says this move from Commonwealth and other IBDs clearly shows that the firms are tired of RIAs poaching their best advisors.
"The RIA channel is very much a threat for them for their higher-end-quality advisors," he says. "It's an easy leap for these advisors to go from an independent broker-dealer to an RIA. You're already mostly independent. At some point, these advisors get to a certain scale where they say, 'I don't need an independent broker-dealer.'"
Which RIAs would leave?
While it may seem odd to imagine an RIA completing a reverse breakaway and joining an IBD, it's not unheard of. Waldert points out that this could be a trend, particularly as smaller RIAs are getting hit with steep regulations. See: Cambridge, Commonwealth see reverse breakaways due to compliance fears.
Waldert suspects that a smaller RIA with perhaps just $100 million in assets could easily think of going to a firm such as Commonwealth where they'd get more assistance with back office. See: Raymond James launches 'phenomenal' RIA-like pay structure to the $100 million set.
"We think some of these lower-end RIAs may be forced back to conglomerations to help them deal with increased regulations," he says. See: The RIA M&A market stumbled in 2012, but giants were not deterred, Schwab end-of-year data shows.
Moving with the market
Ryan Shanks, founder and CEO of Finetooth Consulting thinks that offering RIAs a home base is an excellent strategy that could be a huge differentiator among the margin-compressed IBDs.
"They're showing some responsiveness to where the market is going and they've decided to make a slight adjustment so they can support the future," he says. "I think it's brilliant. Lots of broker-dealers are saying it'll be the way it's always been done, and they may not be moving forward."
Shanks also agrees that the offering could be compelling for existing RIAs who like the idea of joining Commonwealth because the firm has a culture that is well-respected in the industry.
"Commonwealth has had real clear guidelines of what a good fit looks like for the firm. They're one of the most select broker-dealers in the business," Shanks says. "They're very select about the character of the advisor they bring on. They have such a strong filter on quality and now they have more advisors so they can work with."
Top culture
Commonwealth executives are quick to tout the firm's excellent service to its advisors. And industry recruiters say they're not exaggerating. Commonwealth has won a number of J.D. Power and Associates awards for its customer service. This year, the firm ranked Commonwealth highest in independent advisor satisfaction for the third year in a row, and recruiters say there's no question that the firm has an excellent reputation for its service to advisors. See: J.D. Power and Associates hints strongly at wirehouse deficiencies as it puts Commonwealth Financial and Raymond James on a pedestal.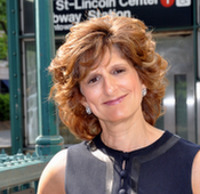 Mindy Diamond: They really do view
advisors as their clients.
"They really do view advisors as their clients," Diamond says. "Their client service and support is second to none. It's truly a phenomenal broker-dealer."
Not for do-it-yourselfers
Bloom says his firm is ideal for advisors who want to outsource a number of things rather than for advisors who want to do everything themselves.
Bloom says that since his firm made this announcement last week, it has gotten half a dozen calls from current RIAs who keep their assets at one of the major RIA custodians.
"There are two things we have that no one else has, and that is quality and community. If we have an advisor who wants to be part of the community and values what we bring to the table, I could care less how they are registered. Whether they or a hybrid, or RIA, the choice is theirs."
To that end, all of the language within the company for its RIA department is more SEC-based. In the past, there might have been a commissions department, but that was changed to reflect the fact that RIAs don't do commissions.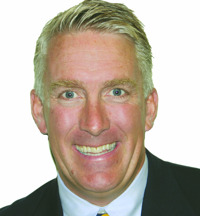 Andrew Daniels: I can't chase down
a dividend with another firm or
keep track of a check from
another firm.
Despite looking more like an RIA custodian, Bloom still makes a familiar pro-IBD-rep-model argument related to allowing advisors to spend more time with clients because of the tighter hand-holding Commonwealth provides. "What if someone used to work 50 hours a week and doesn't want a cut in pay but wants to only work 30 hours. It's up to the advisor to decide what to do. We're experts at technology, practice management and service. A custodian will give you access to those things, but we integrate them all together. The whole premise around our practice management team is, it wraps itself around the advisor to allow them to be the CEO."
"We're everything that the custodian is, but we're even more," Bloom says. "If you want to buy your own software and do your own data scrubbing and hire a couple of people to track down everything and hire an attorney and handle your own compliance — then you want to do it yourself. But if you want to be an outsourcer and you want a partner so you can focus on running and growing the business, then it's a good fit."
Working with other custodians
Bloom says his firm intends to help advisors with their data from the other custodians. He acknowledges that the data-sharing with other custodians may not be necessarily real-time but says it should be helpful for advisors.
"We take data from many platforms and scrub it and offer consolidated reporting, and some of it is data-feeds and some of it is screen scraping." See: RIAs get hit with data losses held at small RIA-owned firm that, in turn, blames giant Amazon for lack of backup and for selling its space.
"The majority of assets when someone comes to Commonwealth are held at National Financial, but if an RIA wants to run business at Schwab, we should be able to accommodate that," Bloom says. "I think there's a lot of consolidation in the RIA space," he says.
Andrew Daniels, managing principal of business development, says, however, that he won't provide the same type of hand-holding on assets held elsewhere that he will for those assets held at Commonwealth.
"I can't chase down a dividend with another firm or keep track of a check from another firm," he says. "That's the responsibility of that RIA. Commonwealth's model is predicated on the highest level of service and keeping the advisors out of the weeds. Our model for the short term is, we will stay built around one custodian so we can most effectively give the right service."
---
Mentioned in this article:
---
---
Share your thoughts and opinions with the author or other readers.
Stephen Winks said:
June 12, 2013 — 3:16 PM UTC
What Commonwealth and for that matter Schwab, TD, et al will soon find is the allure of RIA status is not cosmetic but substantive advisor control over their value proposition (individualized advice trumps personalized advice), professional standing, margins, lower cost to the consumer and significant increase in advisor compensation. The resolution to these limitations of advice products/platforms, which preclude professional standing, is the allure. As each of these limitations are resolvedl the brokerage industry will have no choice but to acknowledge and support the fiduciary standing of the broker.
New advances that make expert authenticated advice (fiduciary standing) safe scalable, easy to execute and manage as a high margin business at the advisor level which entails highly individualized advice is transformative and levels the playing field in every important way.
Advisors are interestred in maximizing ther margins and maximizing their value proposition. There are no virtues associated with expensive packaged products or product distribution which drive the brokerage format, advisors are interested in addressing and managing investment and administrative vales in their client's best interest, not in selling investment products. Product vendors will adapt to what ever platforms require for market assess.
As Cerulli told us last week, we are at the tipping point where advisors control more assets than brokers—so the old brokerage format is becomming outdated and if not adapted becomes irrelevent.
SCW
Jim Cannon Dynamic Wealth Advisors said:
June 13, 2013 — 4:18 AM UTC
Congratulations to Wayne. Commonwealth's strategy is right on target. It is somewhat surprising other major IBD's have not already made similar modifications to their business models. At a minimum, this will help curtail the IAR/RIA departures. But with a solid game plan like Commonwealth is capable of executing, Commonwealth's entry creates more competitive options for existing and prospective RIAs, and firms such as ours that support RIAs and IARs with open architecture advisory services, custody options, compliance support and technology are positioned to benefit from an increasing number of solutions to offer for our advisor clients. We are excited that Wayne Bloom and his team are leading this effort as their special culture will clearly put pressure on others to step up their offerings and services, and perhaps even drive down costs for clients.
---
---