Commonwealth and Securities America get into the RIA custody business and Wells Fargo is right behind them
IBD execs are pulling out the stops to court a finite pool of advisors in motion
Wayne Bloom: If we have an advisor who wants to be part of the community and values what we bring to the table, I could care less how they are registered.
---
Related Moves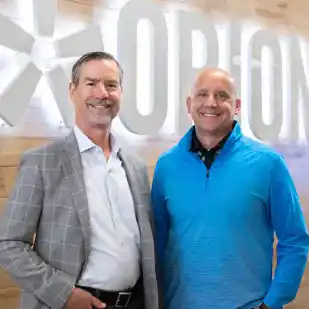 ---
---
---
---
Mentioned in this article:
---
---
---
Stephen Winks
What Commonwealth and for that matter Schwab, TD, et al will soon find is the allure of RIA status is not cosmetic but substantive advisor control over their value proposition (individualized advice trumps personalized advice), professional standing, margins, lower cost to the consumer and significant increase in advisor compensation. The resolution to these limitations of advice products/platforms, which preclude professional standing, is the allure. As each of these limitations are resolvedl the brokerage industry will have no choice but to acknowledge and support the fiduciary standing of the broker.
New advances that make expert authenticated advice (fiduciary standing) safe scalable, easy to execute and manage as a high margin business at the advisor level which entails highly individualized advice is transformative and levels the playing field in every important way.
Advisors are interestred in maximizing ther margins and maximizing their value proposition. There are no virtues associated with expensive packaged products or product distribution which drive the brokerage format, advisors are interested in addressing and managing investment and administrative vales in their client's best interest, not in selling investment products. Product vendors will adapt to what ever platforms require for market assess.
As Cerulli told us last week, we are at the tipping point where advisors control more assets than brokers—so the old brokerage format is becomming outdated and if not adapted becomes irrelevent.
SCW
Jim Cannon Dynamic Wealth Advisors
Congratulations to Wayne. Commonwealth's strategy is right on target. It is somewhat surprising other major IBD's have not already made similar modifications to their business models. At a minimum, this will help curtail the IAR/RIA departures. But with a solid game plan like Commonwealth is capable of executing, Commonwealth's entry creates more competitive options for existing and prospective RIAs, and firms such as ours that support RIAs and IARs with open architecture advisory services, custody options, compliance support and technology are positioned to benefit from an increasing number of solutions to offer for our advisor clients. We are excited that Wayne Bloom and his team are leading this effort as their special culture will clearly put pressure on others to step up their offerings and services, and perhaps even drive down costs for clients.