How U.S. Bank appeared on the scene as an RIA custodian and where it might find love
Though the brand seems to scream out Generic Retail Bank, its Cincinnati RIA unit see room to wrest share from bigger, more faceless banks and the smaller brokerages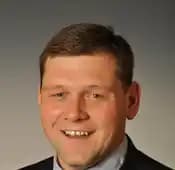 Alan Markarian: We're the largest commercial bank focusing on this need.
---
---
Mentioned in this article:
---
---
---
Stephen Winks
US Bank can easily win massive traction inthe RIA space largely based on the limitations of advice product platforms which can not afford advisors professional standing.. As an early adopter of overlay management technology (Smartleaf), all US Bank has to do is to show advisors how they can cut 100 bps out of portfolio construction and control their value proposition, professional standing and their margins while providing their clients a preemptive value proposition relative to advice products at a lower cost and 50% better compensation to the advisor.
Pretty simple…if you know how.
The nay sayers think think advice products constitute advice, when advice product sponsoring firms are quick to acknowledge that no advice is rendered alleviating them from supporting the professional standing of the brokers who use their services.
US Bank can easily resolve this and win massive market share in the process.
SCW
Elmer Rich III
We have worked with USB in past. Good organization. However, the point about a zero sum game with share is true. Still, we think there are under-marketed segments of this market.