BloombergBlack, which registered as an RIA with the SEC in 2010, has 33 employees, including former branch managers from TD Ameritrade and Fidelity will occupy a few square feet of this building.
Brooke's Note: (Since we first wrote this article, Bloomberg announced BloombergBlack's planned closing): See: Bloomberg warns that BloombergBlack is shutting down. As journalists we all get the skinny on Bloomberg all the time, partially because we're nosey parkers and also because we know a few folks who work there — collecting a paycheck that we all envy. The conversation with those reporters always comes down to lunchtime or the lack of it at the New York-based giant. It's not that you don't get to eat. In fact the food, they say, is phenomenal. It's just that you don't lunch per se, that activity where you go outside and stare blankly into fountains and drug store windows. You stay in the building, eat great free food and wolf it down at your desk. My point, if there is one, is that Bloomberg has never acted like a company that wanted to be understood or loved — just respected. With that as a backdrop, it makes it even harder to imagine why a company that makes profit margins fatter than the raccoons living under my dock by selling grade-A information wants to sell a tangential me-too service that would be hard to charge for at all. Kelly talked to a plethora of sources and really got as much information as could be expected — and, no, Bloomberg is getting no free lunch out of this.
Bloomberg is jumping into the RIA business — sort of — with a revealing ADV and ADV 2 and a laconic PR staff.
With the mythic New York apex predator of the business data and journalistic world jumping into a realm where many of its readers and customers dwell, intrigue runs high about where its end game lies in all this.
For starters, Bloomberg is in beta testing for an online wealth management service called BloombergBlack, which will offer account aggregation for consumers, investment tools, reports culled from its different publications, and even access to actual advisors. See: Online RIAs will mostly fail — and here are 10 reasons why.
BloombergBlack, which registered as an RIA with the SEC in 2010, has 33 employees, including former branch managers from TD Ameritrade and Fidelity — and a financial consultant from Schwab. But, the company has no reported assets yet. It also has no set public launch date. It is also notable that though it is an RIA, it will not offer discretionary advice. Still, Bloomberg uses adjectives like "unique" and "premium" in its self description.
What's the end game?
"BloombergBlack is a new premium service with a unique approach to helping long-term investors take control over their wealth. It is currently in trial with a limited group of users who represent a distinct segment of the mass affluent," Bloomberg said in a statement — but offered no more details.
But, industry experts aren't sure exactly what the goal is for the company — if it hopes to be competitive in a crowded space or if it ultimately plans to convert customers to other business arms. In other words, does Bloomberg hope to cultivate its readers as customers of its website, or win new consumers to BloombergBlack that can be cultivated as readers to Bloomberg publications?

James Carney: The fund analysis they
claim to be offering at a
stock level … is unique and
could be valuable.
"What are they hoping for strategically?" asks John Prendergast, CEO of Blueleaf, a client-monitoring firm based in Cambridge, Mass. "For instance, if this is a big success and they sell to 100,000 clients, they'll have a $120 million dollar business. That is a rounding error on their P&L. If they think they want to get into the asset management business and make their big money there, why charge for this?" See: How Blueleaf sees itself taming the RIA's two betes noire — and how it is being challenged on that. Bloomberg is believed to have had revenues of $7.6 billion in 2011.
Call us, and we might not call you
For now, BloombergBlack is in beta stages. Interested parties can request an invitation via the website, but at least one RIA said they filled out the online request form and have heard nothing back.
An ADV originally filed with the SEC in 2010 and updated this past December says the company has 33 employees, only nine of whom perform investment advisory functions. It also reports that they have no clients or assets as of this past December. There have been number of recent job postings for engineers, as well as a job opening for a writer/editor to pull together existing Bloomberg stories and write informational content aimed at clients.
The only employees mentioned and highlighted on the BloombergBlack website are Michael Gaeta, a former branch manager at TD Ameritrade, Kara Graves, previously a financial consultant for Schwab, Pamela Richardson, a past account executive for high net worth clients at Fidelity, and Emilio Maffucci, who worked as a manager at TD Ameritrade and previously as part of the private client group at Fidelity. Reportedly, part of the BloombergBlack service is access to advisors when needed.
The SEC filing also states that the company will offer account aggregation, asset allocation strategies, trading recommendations, portfolio analysis, and reports and alerts. There will be no minimum for clients and part of intake will involve answering a questionnaire about risk tolerance and investment preferences.
Stuck in the middle
With the primary offering being online wealth management, BloombergBlack appears to be a direct competitor to plenty of other online companies like Mint.com and Personal Capital which provide account aggregation and budgeting tools for free. Other no-joke online advisory firms include: Betterment, Covestor, Nestwise and Edelman Online. See: Ric Edelman unveils an online consumer strategy aimed at the chipmunks.
And new ones pop up every day with eSavant being the latest. It appeared this week, a new online RIA venture of a newly formed-by-merger $2.9 billion RIA, Savant Capital. See: Why a pair of Zero Alpha RIAs are combining and out-and-out avoiding roll-ups and private-equity money.
"We'd like to think we differ from other models because we spent 26 years working on how we deliver advice as an RIA, improving every year," says Brent Brodeski, CEO, Savant Capital Management. "Our eSavant Advisor clients have access to all of our planning and investment options, as well as members of our core advisory team and the online component, while technologically appealing and impressive, relies on our advisors, not the other way around."
While reports have been that BloombergBlack plans to charge $100/mo, or $1,200/year, for its services, the SEC filing says it will charge between $100 and $500. Observers point out that the price is not cheap in the online world. For example, companies like Betterment and Wealthfront charge fees in the .25% range.
This means that a Wealthfront-type customer would need to have nearly $500,000 before the costs became comparable. Furthermore, Bloomberg sends its investors to their respective brokers to execute trades where they pay commissions. The Betterments and Wealthfronts include commissions as part of their fees. See: After outcry, Betterment 86's [but not on purpose] a blog post inflaming advisors.
That makes BloombergBlack expensive for mass market clients, compared to its counterparts. Yet, at the same time, it doesn't attempt to offer all the services of a fully-fledged RIA that higher net worth clients tend to expect.
"They are placing themselves in the middle between a Mint.com, which is free, and a paid online RIA like Wealthfront. See: Wealthfront raises a cool $20 million from VCs to pursue a big slice of a $1 trillion market.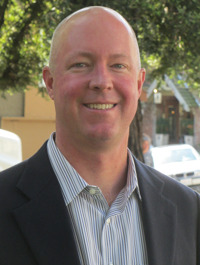 Tim Welsh: As we know, being
in the middle is no place
to be.
Bigger competitors still in the paddock
And as we know, being in the middle is no place to be," says Tim Welsh, president of Nexus Strategy See: James Surowiecki has lessons for RIAs about marketing's mushy middle.
BloombergBlack advertises that it can be used in addition to an existing financial advisor, but it seems unlikely that many clients will opt to pay twice for advice. What is more likely is that this service will be utilized by those consumers who hope to manage their own portfolios, specifically those high net worth consumers who want to do their own investing.
While no one has yet found the key to providing these kinds of mass market, internet-based services, the field is already packed and about to get more crowded. James Carney, president and CEO of ByAllAccounts, whose service BloombergBlack is not using, says that many of the tools being provided by BloombergBlack are already being offered by custodians to consumers on their websites — and expect more. "Some custodians already have this and you'll see more of it this year," says Carney.
That means any company competing in this niche will "have to provide something unique," he says.
A fun project?
It's not exactly clear yet what BloombergBlack has that is unique, though partially that may simply be because the company is keeping lots of the details under wraps.
Carney believes that the fund analysis they claim to be offering at a stock level — alerting you if too many of your funds are over-invested in certain stocks, for example — is unique and could be valuable to some people who are interested in making their own trades, but that's likely not a large segment of the market.
It's also possible that what they offer that's different than other providers is simply the Bloomberg brand and the Bloomberg resources. A heavy focus on the BloombergBlack website and in the SEC filings is on the informational materials and reports it will offer, presumably with greater access and analysis than competitors have, because of the writing already being done in the Bloomberg name.
"Bloomberg obviously is a premier brand for professionals," says Carney, though he also notes that the name may not be as well-known among retail consumers.
While it's unclear how or where this product fits into the market, that might actually not be a big concern for Bloomberg.
"It's a classic thing for a big company to do as a fun project," says one venture capitalist who asked not to be named. A few years ago, he notes, Bloomberg launched an online social media platform that was hyped to spell the end for LinkedIn, yet nothing came of it.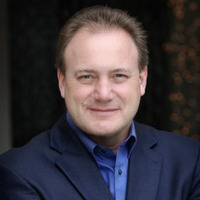 Dave Cantrell: Wealthfront, Betterment, and Personal
Capital may offer a better bargain,
but chances are fewer people in
the mass market have heard of
those companies.
A name like Bloomberg
It would be a mistake, though, to write off the venture entirely, if for no other reason than Bloomberg is bound to make a splash with its backing and brand.
"The exciting thing really is with a name like Bloomberg coming into the space, it's going to attract a lot of consumers," says David Cantrell, CEO of MyNewFinancialAdvisor — and that could bring more people into the advisory marketplace, which could be good for everyone. Wealthfront, Betterment, and Personal Capital may offer a better bargain, but chances are fewer people in the mass market have heard of those companies. They have heard of Bloomberg, he adds. See: How one firm is supposedly cracking the lead generation code to the tune of 50,000 advisors supplied — by, for now, not trying to create referrals.
And, yes, Bloomberg has a big financial advisor as part of its DNA. Ties between Bloomberg L.P. and Merrill Lynch stretch back to 1982, when their situations were nearly the inverse of what they are today. Then, Bloomberg was a bond trader, fresh off walking papers from Salomon Brothers, who envisioned a data provider for brokerage firms. The wirehouse also invested $30 million in the Bloomberg venture. Bloomberg eventually bought the stake back in 2008 for about $4.5 billion.
Cantrell also believes that in addition to getting the word out about financial advisors to people might not have one right now, BloombergBlack can also get the word out about its publications, including BusinessWeek, to a new audience. By offering this financial advisory product Bloomberg may be able to demonstrate its effectiveness, convincing people to then subscribe to publications or sign on to new platforms in the future. It becomes a part of a business stable that makes the company as a whole more competitive.
"Who's to say they're not going to get some Wall Street Journal readers over," says Cantrell.
---
Related Moves
September 10, 2019 – 10:52 PM
---
---
Mentioned in this article:
Blueleaf
Account Aggregator
Top Executive: John Prendergast
---
---
---
Elmer Rich III
This business always looks very attractive – from the outside.
We have a new client that is doing an online site and spending quite a bit of money on legal advice relevant to various securities act laws and registrations. It's very complicated and risky.
We are being told that the SEC is getting more and more demanding about anything that involves investment decisions. There appears to be little "gray" in any of this. Bloomberg, of course, can pay for the best legal representation. But as a marketer, the evidence is that many smaller accounts are many potential lawsuits.
The idea, dream really, that there is an online, massively scalable, professional solution may face the same challenges as online, medical, legal or other professional services. Except that people are (much) more sensitive about their money (especially their life savings) then they are about their health or legal matters.
Being hard-headed – online solutions still seem tools in search of problems they can solve. It may take more time.
Dave Simms
Two things which you might find interesting on the site during the complete registration process are:
"In order for our wealth management specialists to offer personalized guidance, we need to know your net worth."
"One of the benefits of the BloombergBlack service is a team of wealth management specialists who are available to help you navigate the site and make long-term investment decisions. Our goal is to make you a better investor. In specific cases, we will reach out to provide insights on your portfolio and let you know when you need to take action."
Customers are assigned to a team of Financial Advisors. Definitely more than a newsletter.
Rick Ferri
The have registered as an RIA. But are they going to take on fiduciary responsibility and manage multi-million dollar portfolios with discretion for $100 per month? I don't think so. This is strictly an advisory business. The clients are going to have to do the trading.
Elmer Rich III
It would be interesting to see the academic and scientific, peer-reviewed studies that are evidence of Bloomberg's claims to deliver "...asset allocation strategies designed to further their long-term investment goals…"
That would seem a set of statements and claims that could:
1. Be proven true or false
2. Objectively based on measurable results and experiments, etc.
Should these kinds of public business claims be subject to requests for evidence and proof of truth? Assessed independently? If Bloomberg is paid on the basis of such clearly stated claims?
Brian Hamburger
Mr. Winterberg, you are on the right track here. The reason that a Motley Fool or even a Wall Street Journal are exempt, despite giving advice about securities, is that they are deemed "bona fide publishers." Following the First Amendment, the Advisers Act exempts such publishers from registration. However, BloombergBlack is not a black box at all. Their regulatory filings disclose that, in addition to non-advisory services, "The program provides clients with asset allocation strategies designed to further their long-term investment goals, ... generates trading recommendations by identifying specific securities to be bought or sold in order to implement each client's asset allocation strategies…." So while we all know that Bloomberg has its legacy in data and publishing, its new venture is solidly rooted in furnishing investment advice.
Brooke Southall
Dave,
You are now under orders to report back on your experience.
Pre-publication, Kelly and I spent time fruitlessly trying to find the likes of you.
And, yes, maybe they sniffed out RIA types. Bloomberg has big eyes and ears.
Brooke
415-389-8207
brooke@riabiz.com
Elmer Rich III
Again, my understanding, from some of the best securities attorneys in Chicago, is that full liability accrues:
- Regardless of any public disclaimers and statements
- If the site is involved in any way in the investment process
- Private letter rulings are one approach but expensive and yield uncertain protection
Again, my impression is that the regulators are getting much more strict about any services to investors – of any kind. Bloomberg has more than enough resources to handle any legal matter so the main risk may be to the brand reputation.
Let's not forget Morningstar as another retail B2C consumer brand that has expanded into services for investors.
Bill Winterberg
To me, BloombergBlack appears to be a premium investment "newsletter" with the convenience of account aggregation (likely powered by Yodlee). As of now, they don't offer any discretionary account management, so is it fair to refer to them as online wealth managers?
Dave Simms
After reading the article, I filled out the form on Bloomberg for an invite and heard back within seconds. Maybe they don't like RIAs.
Elmer Rich III
Bet they have to register as RIA.
Bill Winterberg
Because BloombergBlack offers "customized non-discretionary investment advice," the company does not qualify for an exemption under Section 202(a)(11)(D) of the Investment Advisers Act of 1940.
If the advice was general in nature, along the lines of a Motley Fool newsletter, then the exemption would apply.
Rick Ferri
I agree with Bill Winterberg. BloombergBlack is not managing portfolios. They're aggregating accounts and providing access to advice. But when it comes down to it, it the clients are making their own decisions and managing their own accounts. This is different than a discretionary investment adviser who is paid to manage portfolios.
Brooke Southall
Hi Bill,
I see your logic.
But… Do most "premium" (93 octane) newsletters register with the SEC as RIAs and hire former financial advisors from TD, Fidelity and Schwab?
I'm not being a smart Alec. I really don't get exactly what is up here.
thanks,
Brooke
Brooke Southall
Dave,
It would be interesting to know what prompts BloombergBlack to "reach out."
Brooke
Frank T. Troise
There is a key distinction that should be addressed: the commonality of their desktop for both consumers and advisors. With Bloombergs existing footprint in both the buy and sell side they clearly have the ability to address access to any advisor they or the consumer wants. They are already making inroads (and I would argue much more efficiently) in replicating the technical offering of many of the virtual wealth managers without anywhere near the spend/raise those entities have gone through. All Bloomberg needs to do now is effectively introduce their platform to consumers. When you look at their entire media portfolio it's not an issue of how they do it, but when? One in-kind ad in BusinessWeek promoting the service would be just the start…
Jamie McLaughlin
Very fine reporting by Kelly O. RIABiz distinguishes itself by this level of digging and sleuthing.
Jamie
Doug Kinsey
My suspicion is that they will create a network of RIAs who subscribe to the service and receive leads from them.
http://thescripter.com/winzip_installation.htm
So,people today who experience obstacles to acquire married with each other to get a range of circumstances can elope to Italia and also the marriage ceremony organizers would require good care with the relaxation. Pair who'd wish to go through the entertaining and journey of elopement and got married will even be welcome via the .Help it become straightforward utilizing the best Graduation Dresses
---