What is up with Bloomberg launching an RIA, BloombergBlack, and hiring a bunch of ex-TD, -Fido and -Schwab folks to staff it?
It's not clear how this fits in with Bloomberg's bigger plan and the effort seems a little tentative but the data giant has resources
BloombergBlack, which registered as an RIA with the SEC in 2010, has 33 employees, including former branch managers from TD Ameritrade and Fidelity will occupy a few square feet of this building.
---
Related Moves
---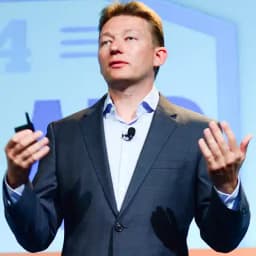 September 10, 2019 at 10:52 PM
---
---
Mentioned in this article:
Blueleaf
Account Aggregator
Top Executive: John Prendergast
---
---
---
Jamie McLaughlin
Very fine reporting by Kelly O. RIABiz distinguishes itself by this level of digging and sleuthing.
Jamie
Bill Winterberg
To me, BloombergBlack appears to be a premium investment "newsletter" with the convenience of account aggregation (likely powered by Yodlee). As of now, they don't offer any discretionary account management, so is it fair to refer to them as online wealth managers?
Brooke Southall
Hi Bill,
I see your logic.
But… Do most "premium" (93 octane) newsletters register with the SEC as RIAs and hire former financial advisors from TD, Fidelity and Schwab?
I'm not being a smart Alec. I really don't get exactly what is up here.
thanks,
Brooke
Dave Simms
After reading the article, I filled out the form on Bloomberg for an invite and heard back within seconds. Maybe they don't like RIAs.
Brooke Southall
Dave,
You are now under orders to report back on your experience.
Pre-publication, Kelly and I spent time fruitlessly trying to find the likes of you.
And, yes, maybe they sniffed out RIA types. Bloomberg has big eyes and ears.
Brooke
415-389-8207
brooke@riabiz.com
Bill Winterberg
Because BloombergBlack offers "customized non-discretionary investment advice," the company does not qualify for an exemption under Section 202(a)(11)(D) of the Investment Advisers Act of 1940.
If the advice was general in nature, along the lines of a Motley Fool newsletter, then the exemption would apply.
Elmer Rich III
This business always looks very attractive – from the outside.
We have a new client that is doing an online site and spending quite a bit of money on legal advice relevant to various securities act laws and registrations. It's very complicated and risky.
We are being told that the SEC is getting more and more demanding about anything that involves investment decisions. There appears to be little "gray" in any of this. Bloomberg, of course, can pay for the best legal representation. But as a marketer, the evidence is that many smaller accounts are many potential lawsuits.
The idea, dream really, that there is an online, massively scalable, professional solution may face the same challenges as online, medical, legal or other professional services. Except that people are (much) more sensitive about their money (especially their life savings) then they are about their health or legal matters.
Being hard-headed – online solutions still seem tools in search of problems they can solve. It may take more time.
Rick Ferri
I agree with Bill Winterberg. BloombergBlack is not managing portfolios. They're aggregating accounts and providing access to advice. But when it comes down to it, it the clients are making their own decisions and managing their own accounts. This is different than a discretionary investment adviser who is paid to manage portfolios.
Elmer Rich III
Bet they have to register as RIA.
Rick Ferri
The have registered as an RIA. But are they going to take on fiduciary responsibility and manage multi-million dollar portfolios with discretion for $100 per month? I don't think so. This is strictly an advisory business. The clients are going to have to do the trading.
Brian Hamburger
Mr. Winterberg, you are on the right track here. The reason that a Motley Fool or even a Wall Street Journal are exempt, despite giving advice about securities, is that they are deemed "bona fide publishers." Following the First Amendment, the Advisers Act exempts such publishers from registration. However, BloombergBlack is not a black box at all. Their regulatory filings disclose that, in addition to non-advisory services, "The program provides clients with asset allocation strategies designed to further their long-term investment goals, ... generates trading recommendations by identifying specific securities to be bought or sold in order to implement each client's asset allocation strategies…." So while we all know that Bloomberg has its legacy in data and publishing, its new venture is solidly rooted in furnishing investment advice.
Elmer Rich III
Again, my understanding, from some of the best securities attorneys in Chicago, is that full liability accrues:
- Regardless of any public disclaimers and statements
- If the site is involved in any way in the investment process
- Private letter rulings are one approach but expensive and yield uncertain protection
Again, my impression is that the regulators are getting much more strict about any services to investors – of any kind. Bloomberg has more than enough resources to handle any legal matter so the main risk may be to the brand reputation.
Let's not forget Morningstar as another retail B2C consumer brand that has expanded into services for investors.
Elmer Rich III
It would be interesting to see the academic and scientific, peer-reviewed studies that are evidence of Bloomberg's claims to deliver "...asset allocation strategies designed to further their long-term investment goals…"
That would seem a set of statements and claims that could:
1. Be proven true or false
2. Objectively based on measurable results and experiments, etc.
Should these kinds of public business claims be subject to requests for evidence and proof of truth? Assessed independently? If Bloomberg is paid on the basis of such clearly stated claims?
Dave Simms
Two things which you might find interesting on the site during the complete registration process are:
"In order for our wealth management specialists to offer personalized guidance, we need to know your net worth."
"One of the benefits of the BloombergBlack service is a team of wealth management specialists who are available to help you navigate the site and make long-term investment decisions. Our goal is to make you a better investor. In specific cases, we will reach out to provide insights on your portfolio and let you know when you need to take action."
Customers are assigned to a team of Financial Advisors. Definitely more than a newsletter.
Brooke Southall
Dave,
It would be interesting to know what prompts BloombergBlack to "reach out."
Brooke
Frank T. Troise
There is a key distinction that should be addressed: the commonality of their desktop for both consumers and advisors. With Bloombergs existing footprint in both the buy and sell side they clearly have the ability to address access to any advisor they or the consumer wants. They are already making inroads (and I would argue much more efficiently) in replicating the technical offering of many of the virtual wealth managers without anywhere near the spend/raise those entities have gone through. All Bloomberg needs to do now is effectively introduce their platform to consumers. When you look at their entire media portfolio it's not an issue of how they do it, but when? One in-kind ad in BusinessWeek promoting the service would be just the start…
Doug Kinsey
My suspicion is that they will create a network of RIAs who subscribe to the service and receive leads from them.
http://thescripter.com/winzip_installation.htm
So,people today who experience obstacles to acquire married with each other to get a range of circumstances can elope to Italia and also the marriage ceremony organizers would require good care with the relaxation. Pair who'd wish to go through the entertaining and journey of elopement and got married will even be welcome via the .Help it become straightforward utilizing the best Graduation Dresses