Phyllis Borzi: We thought we hadn't done enough.
Brooke's Note: The whole RIA higher ground is that its advisors live by the spirit of the laws, not necessarily getting carried away by the letter. It appears that DOL is having to parse out these differences — getting closer to fiduciary care by embracing some conflicts whose eradication does more harm than good. This is not a robot's game. Nor should things get too expediency oriented. Phyllis seems up for the hair-splitting.
Assistant Secretary of Labor Phyllis Borzi, who oversees the Employee Benefits Security Administration, recently tipped her hand to advisors, offering a glimpse of some new rules her agency may be releasing later this year that industry leaders say could be a boon to IRA rollovers for RIAs.
The details of the rules haven't been finalized yet, but it appears that there could be exemptions for certain conflicts of interest, while some fiduciary standards could be stiffened.
Borzi made these comments last week on a panel at the annual gathering of the Investment Management Consultants Association in Seattle.
The panel discussion, titled: "Consultant and Advisor Fiduciary Standards and Trends under ERISA and Securities Laws." was moderated by Duane Thompson, senior policy analyst with fi360 Inc. See: RIAs and B-Ds don't mix, says Duane Thompson at MarketCounsel Summit 2011.
Also on the panel was Blaine Aikin, chief executive of fi360. Borzi spoke via video from Washington, D.C. She apologized for not appearing in person, but said the sequestration of federal funding had curtailed her agency's travel budget. See: A Q&A with Phyllis Borzi, the DoL powerbroker aiming to remake the retirement market.
It appears the new rules could level the playing field between RIAs and brokers — particularly with individual retirement account rollovers, Aikin said.
In an interview after the panel discussion, he said: "DOL has a very good record of standing strong on the fiduciary standard." Aikin pointed out that one exception has been a rule that goes back to 2005 under which brokerages are allowed to give advice on rollovers of 401(k) plans. Aikin believes the new rules will allow more flexibility for rollovers for RIAs and brokers alike. See: DOL's proposal puts the screws to legacy 401(k) providers.
For her part, Borzi didn't spell out any specific details about the new proposal except to say she hopes to release it in a few months.
Conflicts on hot seat
Conflicts of interest are banned under the current rule, dating from 1975, but the Department of Labor appears to be looking at ways to reduce the rule's impact. One possibility discussed during the session was an easing of the ban against advisors accepting payment from money managers for selling their products. See: New DOL rule effectively kills off open-architecture option favored by some big plan participants — and sets off the 401(k) industry.
Borzi said there would be an economic analysis of the proposed rule, which will also include a regulatory test for defining fiduciaries.
"We thought we hadn't done enough," Borzi said in reference to the rule proposed in 2010 that was withdrawn after meeting a storm of criticism. The analysis will incorporate research on the topic, and "the cost-benefit analysis will be completely transparent. ... You will have ample opportunity to comment," she promised.
Borzi also said it is important for the DOL to focus on fiduciary issues because that is one of the department's responsibilities.
"The SEC regulates securities. We regulate retirement products," she said. Many retirement products are not securities. She declared that the two agencies are working together closely to coordinate their efforts.
Strings attached
Industry experts have been watching the rule-making process closely. The new rule is expected to respond to some of the points raised in the 2010 debate. See: Why the DOL's massive new 401(k) disclosure requirements are a 'very, very big deal'.
"Phyllis Borzi has been saying — for over a year — that there would be exemptions with the new proposal," Fred Reish, an ERISA attorney in the Los Angles office of Drinker Biddle & Reath LLP.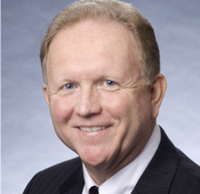 Blaine Aikin: If taken to an
extreme, an advisor couldn't be paid
at all.
"The DOL has historically permitted some exceptions to prohibited conflicts," he says.
Reish added that such exemptions almost always come with strings attached — strings that require that written disclosures be given to the plan fiduciaries in advance of the transaction — sometimes calling for additional follow-up disclosures. See: Fidelity tries out new DOL-influenced 401(k) fee disclosures on clients — and gets plenty of response.
The new rule is likely to be similar to the 2010 proposal, said Bruce Ashton, a partner with Drinker Biddle & Reath. "I don't know how it will be changed, because they are playing it pretty close to the vest."
One rule that's likely is a provision to allow the rollover of 401(k) accounts and other qualified retirement vehicles to IRAs. This would permit advisors who manage qualified accounts to continue serving clients who want to move their funds to an IRA. It would also enable clients who have developed ties to an advisor to stay without running afoul of fiduciary standards. This is technically feasible now, Ashton said, but "the existing regulations are not really clear." See: 9 things advisors to 401(k) plans must do to keep clients out of hot water.
IRAs on hot seat
During the last 60 days, most of the concern expressed about exemptions has focused on IRAs, said Rick Meigs, president of 401khelpcenter.com LLC. "There are not a lot of concerns about qualified retirement plans."
Meigs said the chief concern focuses on broker-dealers and their ability to collect commissions for selling securities to their clients. Once they are required to meet a fiduciary standard instead of the traditional suitability standard, "they would be driven out of business without an exemption that allows them to collect commissions."
A more-stringent code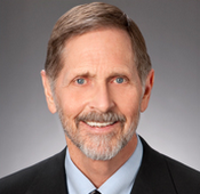 Fred Reish: The DOL has historically
permitted some exceptions to prohibited conflicts.

Aikin dismissed proposals that RIAs be regulated by FINRA, saying that its fiduciary standards were not high enough. He also criticized proposals for coordinating rules developed by the DOL and SEC. This strategy has been advocated by a law firm representing broker-dealers, banks and mutual funds, Aikin said. "Coordination is a euphemism for harmonization," and would subject all groups to the lowest common denominator. This would result in rules aligned to FINRA's rules of fair dealing, which Aikin said are not as demanding as rules that govern fiduciaries.
Aikin traced the fiduciary standard to an opinion in a 1928 case in the New York Court of Appeals, written by Judge Benjamin Cardozo, which said in part: "A trustee is held to something stricter than the morals of the marketplace. Not honesty alone, but the punctilio of an honor the most sensitive, is then the standard of behavior … the level of conduct for fiduciaries [has] been kept at a level higher than that trodden by the crowd." See: IRA assets could be ripped from the grasp of brokers if DOL has its way.
After the session, eight or nine people clustered around Aikin, many of them asking for guidance in situations where their various duties seemed to place them under different sets of federal regulation from moment to moment. With the calm of a Jedi, he directed them to source materials where they might locate an answer.
The ERISA law makes clear provision for exemptions under the 408(b)(2) clause, which allows for reasonable agreements. "Some exemptions are necessary," Aikin said. But "if taken to an extreme, an advisor couldn't be paid at all."
On their own
Borzi used much of her remarks to compare the status of retirement plans in 1974 with contemporary practices. In 1974, defined-benefit pension plans were the norm, and covered 27 million participants, whereas defined-contribution plans covered 11 million. By 2008, DB plans covered 19 million, while 60 million were enrolled in DC plans.
These changes leave uncertainty about regulation, and leave most people facing decisions they are ill-equipped to make, she said. "More people are getting a lump sum when they retire [from IRAs or 401(k) plans]—the largest they've ever had to invest. Most need help and advice. ... They're very confused."
Borzi had particular criticism for the variety of credentials that financial advisors use, poking in particular at the term wealth manager. "For the consumer, this is very, very, very confusing." The Department of Labor comes knocking because "IRA people are truly on their own."
---
Mentioned in this article:
---
---
---