Cammie Doder: We want to be super-responsive and empathetic that our industry and our space can be very confusing.
Brooke's Note: Wealthy people are not really like you and me. They are damaged goods — at least more frequently than people in the general population. Not only are they often spoiled but they are understandably distrustful because they are perfectly aware that many people treat them artificially well because of their wealth. Spoiled and distrustful can be a toxic brew that seeps into the soul. And the damage can spill over to the coddling organizations — family offices — that have been invented to shield them from some of the blacker effluents of extreme affluence. Affluence itself has protected these odd financial advisory organizations of little street smarts from the lessons that can sustain them over the long haul. But the squeeze of capitalism catches up with the third and fourth tier of the hyper-moneyed as sure as a drinking habit. I might add that one thing that is revealing their weaknesses are quality RIA firms — that seem to have come out of nowhere (from a family office perspective) to provide similar levels of service at better prices and with no whiff of decay. Many of these RIA firms are even labeling themselves as family offices, a wrinkle that I can't quite explain.
After struggling in the downturn, family offices are showing signs life and attitude adjustment, but these exclusive offices are still facing an identity crisis of sorts. They need business development officers and sales pros — breeds of people that family office executives instinctively distrust.
Multi-family offices have a more bifurcated character than other organizations. They very much want to bring aboard new ultrahigh-net- worth families but they don't want to hazard emitting even a whiff of ambulance chasing in either their sales or marketing approaches.
This wasn't necessarily a problem to be rich and laid back in another era. But the same costs, margin constraints and need to meet a higher bar of service that are affecting RIAs are also beginning to gnaw at family offices. See: How being a $19-billion family office roll-up owned by a bank finally caught up with GenSpring.
Way to grow
Many RIAs have found that the solution to this problem is to grow — a solution that addresses the various issues tied to attracting talent and investing in technology and other resources. In their quest to grow, family offices run smack into their own culture, which looks genteel and attractive from a half-full-glass perspective but can also seem decadent to the jaundiced eye.
Finessing that challenge frequently becomes a hit-or-miss proposition, says Jeff Roush, managing partner and COO of Argos Wealth Advisors LLC. See: A $6-billion multifamily office highlights its home-cooking approach to picking boutique managers with a star hire.
"It's an ongoing challenge for them to grow. There's not much solution for them to grow except on a very slow basis," he says. "It's almost a needle in a haystack finding the right people. When you get the combination of an advisor who can build relationships and can ask for referrals you've got someone very unique who can command a very high price. There are just not that many people out there who can do that — dealing with complex personalities on the family side and the advisor side," Roush says. "At times, the advisors can be prima donnas because they know they're good at what they do. They have these eccentric personalities who work with families who are also eccentric. They're all absolutely fascinating people."
Development needed
For years, these multi-family offices have shunned having business development people to help drive sales to grow the business but now they're beginning to realize the importance of these sales people or else their business model will become extinct. See: Family Office Exchange is betting that RIAs and the ultra-affluent can't get enough of each other.
A new study that was recently released, dubbed the 9th Annual Report on the Multi-family Office shows these firms need business development people. The report was completed by the Family Wealth Alliance LLC and it shows there has been some growth.
The mean asset size of a multi-family office grew from $5 billion at the end of 2010 to $7.3 billion at the end of 2011, according to the list. Atlantic Trust in Atlanta is listed as the largest multi-family office based on the number of family relationships with 2,281. But Glenmede, with offices on the East Coast and in Cleveland, with 2,162 family relationships and Abbot Downing in Minneapolis, a division of Wells Fargo with 594 relationships also make the list. Rockford, Illinois's Savant Capital Management comes in 10th place with 244 family relationships according to the report, which uses 2011 data. See: Why a pair of Zero Alpha RIAs are combining and out-and-out avoiding roll-ups and private-equity money.
"Growth has emerged once again as the watchword after several very tough years," writes Thomas Livergood, CEO of the Family Wealth Alliance. "Along with this good news, however, in our special focus on business development, firms reported their frustration with growth constraints. This ranges from not being able to afford a top business development professional, to lacking scale and efficiencies in their service delivery offering."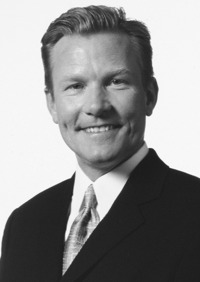 Jeff Roush: At times, the advisors
can be prima donnas.
Nobel estate
But there is a danger that the family office industry is waking up to these challenges a day late and a dollar short, according to Roush.
"The list of successful firms that has dealt with this is few," he says. "I don't think that will change much. There's a lack of trust in the larger banks and larger broker dealers. There's not a lot of trust and that's created an impediment to this business growing."
"There's always going to be a challenge with growth because of marketplace awareness," Roush says. "The marketplace doesn't know what a multi-family office is and the people who are potential customers aren't sure either."
Jamie McLaughlin, a wealth management and family office consultant at an eponymous firm in Darien Conn., is an advocate for these multi-family offices but says there are some real problems making them work.
"I think they're noble. I think they best meet the demand of largely unconflicted services for these families," he says. "The question is can these firms create the scale they need and still maintain their inherent boutique-like services to families? They desperately need discipline and better business management. The biggest challenge is capital. They haven't created institutionalization. They're lacking infrastructure and capital. All they have is income statements."
He says certain firms such as San Francisco-based Aspiriant are starting to see the benefits of leveraging scale. Aspiriant has grown dramatically in recent years and the firm does have its own business development director.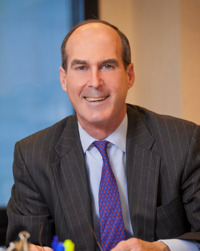 Jamie McLaughlin: I think they're noble…The
question is can these firms create
the scale they need and still
maintain their inherent boutique-like services to
families?
Business development guru
Cammie Doder, director of business development with Aspiriant, says her firm realized the importance of this role years ago. She has held the post for eight years — since the firm was still run as Kochis. Doder says that her firm handles all prospects in a similar manor — trying to help them with their needs.
Her firm works with about 90 multi-family office families who have about $20 million in assets or more. She says the typical family has about $50 million in assets.
She says the firm doesn't outline specific services for certain types of clients, but instead provides the type of services that clients need. Someone with $50 million will typically need more complicated help with tax planning, philanthropic planning and other types of regular assistance whereas, a client with $5 million or less won't need the same assistance and wouldn't want to spend the money on it.
"I was thrilled to find a firm dedicated to serving perspective clients the same way you'd serve current clients," she says. "We want to be super-responsive and empathetic that our industry and our space can be very confusing. My role is to help them navigate the confusing landscape and find the right firm to serve their needs."
What model BMW do you want?
Doder points out her firm works with more than 800 families and feels that they all get a customized approach.
"We prepare very similarly for all of our clients," she says. "We don't have a preconceived notion. We tackle it the same manor we would all clients. It's kind of like a BMW. Every BMW has the same foundation whether it is a Series 3, Series 5 or Series 7 — the foundation is very similar. There are people who want a 3 series because they want something zippy and they don't want a huge Sedan. We try to give our clients the services that they need."
Maverick move
Thomas A. Muldowney, of Savant Capital Management in Rockford, Ill., says he feels there are positive trends in the multi-family space.

Tom Muldowney: "Lately, some of those
family units have asked themselves 'can
we get our family office to
develop new assets to manage?
He says many wealthy families for years have chosen to have their own family offices but recently have decided to move to multi-family offices to save costs.
He says there are many cost advantages to leaving the single-family office.
"Several of the family offices have found it to be their advantage to go alone — somewhat maverick — and leave the cocoon of being supported by a single family and have taken to raise new clients themselves. This lets the managers of the 'office' be less beholden to the whims of a single family. (Frankly, if one family member gets angry it places the relationship in jeopardy…thus diversification, for the office, is an advantage."
Prima-donna
Despite these successes, Roush says he's not surprised that many multi-family offices continue to struggle with business development because there are so few advisors who are good at both managing complex relationships and luring new business. See: A $6-billion multifamily office highlights its home-cooking approach to picking boutique managers with a star hire.
"One of the challenges of the business is personalities of the individuals who are responsible for managing relationships of the clients aren't designed to be salesmen or business development individuals. It's a constant challenge," Roush says.
He added: "People have tried to build business development staffs but it's hard to do. The majority of these families they want to gain access to have been burned so often by large organizations that they almost want to be submerged by a whale not get harpooned so they build protection all over."
Becoming more like RIAs
Another important factor influencing the multi-family office space is that large companies such as Fidelity have also created offerings.
Fidelity Family Office Services was established in 2004 to serve sophisticated single family offices. About two years ago, the firm abandoned its practice of only serving single family offices and allowed multi-family offices to avail themselves of some of the same specialized custody services. This multi-family program has grown to $18 billion in assets in just two years. Of those assets, about $16.5 billion are net new assets to Fidelity. The overall family office program now has more than $48 billion in assets in custody with Fidelity. See: Fidelity nabs a top LPL RIA executive for new ultra-affluent unit.
Mike Durbin, president of Fidelity Institutional Wealth Services, says his firm's multi-family office division has been "absolute home run."
"That service model is very popular," he says. "It's been terrific."
---
Mentioned in this article:
---
---
---
Elmer Rich III
Great thought piece and important problem. We are outsourced business development consultants and work with family offices. We moderate, we think, the best family office Linked In group – at least the main one that is not a front for sales efforts.
Some of the hard problems for the family office model include:
- Service demands that outrun fees, e.g. scope creep
- Intergenerational conflicts and health problems
- Regulatory ambiguity
- Limitations of an "in-house expert" model
This article now identifies a new one – the necessity of a specialized expertise that needs to be mainly independent, non-bureaucratic, technologically very sophisticated and strongly compensated.
On the compensation issue alone – what is the present value of $1mm in new AUM? How much of that needs to be reinvested in the business development process to maintain growth? How can the P&L support the necessary reinvestment from new assets?
For example, it is somewhat of a mistake to look at it as "what the salesperson is paid" since the real financial question is investment in business development and the "costs of sales." Very few (no?) firms even have a cost of sales line item in budgets and planning, duh.
Let's unpack this a bit more.
- What technology is needed to be purchased to support business development? This includes original purchase and updating and maintenance costs.
- What staff support is needed?
- Out of pocket expenses?
- Market-competitive compensation to motivate sellers to find and close business. What about relationship management afterwards?
Let's be frank, most family offices are built on the assumption that the prestige of the family will attract new assets so the cost of sales will be minimal. Probably a false assumption or certainly one that will limit growth to a "friends and family" market.
Let's also be frank, if we are going to discuss the "difficult personality" problem (prima-donna) there are many strong personalities in family offices — all very aggressive about pursuing self-interests. lol