Family offices are facing frustration as 'prima donna' sales stars prove to be in short supply to handle like clients
Assets seem to be growing healthily at family offices but many of the old-school practices are in a bad spot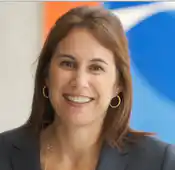 Cammie Doder: We want to be super-responsive and empathetic that our industry and our space can be very confusing.
---
Elmer Rich III
Great thought piece and important problem. We are outsourced business development consultants and work with family offices. We moderate, we think, the best family office Linked In group – at least the main one that is not a front for sales efforts.
Some of the hard problems for the family office model include:
- Service demands that outrun fees, e.g. scope creep
- Intergenerational conflicts and health problems
- Regulatory ambiguity
- Limitations of an "in-house expert" model
This article now identifies a new one – the necessity of a specialized expertise that needs to be mainly independent, non-bureaucratic, technologically very sophisticated and strongly compensated.
On the compensation issue alone – what is the present value of $1mm in new AUM? How much of that needs to be reinvested in the business development process to maintain growth? How can the P&L support the necessary reinvestment from new assets?
For example, it is somewhat of a mistake to look at it as "what the salesperson is paid" since the real financial question is investment in business development and the "costs of sales." Very few (no?) firms even have a cost of sales line item in budgets and planning, duh.
Let's unpack this a bit more.
- What technology is needed to be purchased to support business development? This includes original purchase and updating and maintenance costs.
- What staff support is needed?
- Out of pocket expenses?
- Market-competitive compensation to motivate sellers to find and close business. What about relationship management afterwards?
Let's be frank, most family offices are built on the assumption that the prestige of the family will attract new assets so the cost of sales will be minimal. Probably a false assumption or certainly one that will limit growth to a "friends and family" market.
Let's also be frank, if we are going to discuss the "difficult personality" problem (prima-donna) there are many strong personalities in family offices — all very aggressive about pursuing self-interests. lol
---
Mentioned in this article:
---
---