Jud Bergman: We've identified about a dozen advisors and two enterprises that want to be [involved] during this first period of introduction of the [quantitative portfolios].
It's taken on faith by some — and most certainly not by others — that wealth management cannot be "scaled." Putting aside for a moment that scaling is something that Norwegians do to fish, it seems early in the game to be making such broad pronouncements. Still, we can all agree that it's exceedingly difficult to provide useful, accountable, life-encompassing financial advice to multiple thousands of people all from a single company under a single brand.
What has been discredited less quickly is whether a single company, single brand can be the sort of national electrical grid of tens of thousands of financial advisors who become the embodiment of the quality control of a single well-managed company.
On the fairly short list of companies that have a running start at making a bid to establish themselves in that light is Envestnet Inc. So we keep a close eye on it. Thankfully, it is a publicly traded firm, so there is a growing plentitude of information flowing from the mouths of its chief officers — if you're willing to search for it. With Wall Street analysts sticking microphones into their faces a couple weeks ago, a few tidbits flowed out that helps us see how this fish is growing new scales. See: Never mind Tamarac, Envestnet is getting RIAs on board with its own stand-alone software.
1. Adding advisors organically and by acquisitions
During the quarter ended in March, Envestnet added 334 new advisors with more than 16,000 advisors who have fee-based assets under management or administration on our platform, said Jud Bergman, chairman and chief executive of Envestnet in leading off the call. "That's a 14% year-over-year increase in an environment with declining advisors over all; including licensing arrangements, we now see more than 23,300 advisors on our wealth management platform," he added. (The other advisors receiving services from Envestnet include those added from the acquisitions of Tamarac and Prima.) "Those firms generally generate revenues through license fees. Licensing and professional services revenue in the first quarter was $10.4 million, up 138% from $4.4 million a year ago on an adjusted basis. As a result, adjusted revenue increased 43% to $46.8 million in the first quarter from $32.6 million in the first quarter of last year," Bergman said. See: Can the new Envestnet-Tamarac Godzilla take on the Advent-Black Diamond King Kong?.
2. Getting efficient enough so advisors can go down-market
Chris Donat, an analyst from New York-based Sandler O'Neill + Partners LP, apparently thought it was all well and good that Envestnet was adding advisors as the middlemen. But he wondered what would happen if consumers went directly to a web-based RIA, such as Wealthfront Inc., or if an RIA skipped Envestnet and used another non-outsourcer, such as Addepar Inc. See: RIABiz' 10 most-read stories of 2012: What fascinated you and why.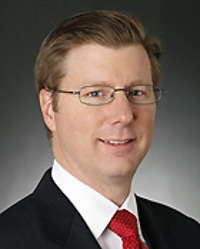 Chris Donat: It seems like there
[are] some relatively young firms coming
out of California like Wealthfront and
Addepar that are more software-focused.
Donat says: "And then, just more strategically here on the competitive landscape, it seems like there [are] some relatively young firms coming out of California like Wealthfront and Addepar that are more software-focused. I am just trying to understand how you see yourself competitively and what advantages you have against startups given the relationships you have now. I am just trying to understand if there is something that can come from [those ventures] that would be disruptive to you or if that's a low-probability event. See: Wealthfront raises a cool $20 million from VCs to pursue a big slice of a $1 trillion market.
Pete D'Arrigo, chief financial officer of Envestnet, responded this way on the call: "So a lot of the firms that are cropping up out west are looking to short-circuit that advisor experience. What we are investing in is in ways of creating an electronic or a web-based storefront for advisors and enabling them over time to be more efficient in how they are rendering their advice to their target marketplace and maybe even enabling them to go down somewhat in terms of that target marketplace.
"That's where a lot of the activity is. We watch it, neither of the firms that you identified have we come up against in any business selling. So, we haven't come up against them, nor have we lost any business to the firms that you've identified." See: Addepar hits $50 billion of assets and turns its eyes to Advent-Black Diamond's plump RIA market.
3. Getting broker-dealers to consolidate their TAMP relationships
Chris Shutler, an analyst with Chicago-based William Blair & Co. LLC, says that his research suggests that some broker-dealers are paring down the number of turnkey asset management programs that they work with. He asked whether it was likely to be a trend and whether Envestnet could benefit.
D'Arrigo agreed that this trend could be a driver of Envestnet's growth. "We are seeing this too. We are seeing it, and we are encouraged by it. We are seeing it in a handful of instances where it's too early to be a trend. But as these independent broker-dealers look to increase efficiency to gain operational lift to gain leverage with their platform partners, they may not want six or seven or eight TAMP offerings and may want to consolidate that with one primary offering and maybe one or two specialty offerings around that … it's a fundamental driver of our advisor and account growth at a couple of our larger enterprise broker-dealers." See: Envestnet breaks out ENV2 to oohs, aahs and a few groans at its bust-out event in Chicago.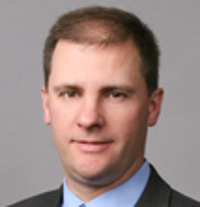 Pete D'Arrigo: We see that there
would be a higher perceived value
in the marketplace for the Envestnet
wealth management offerings.
4. Getting into the business of providing passive investing products
Envestnet is introducing a product — only to its advisors — that will have a soft launch in June and is billed as a cross between an exchange-traded fund and a managed account. See: Startup firm bets its ETF research technology can cut out the middle man for advisors. Called quantitative portfolios or QPs, they will be managed by PMC — Envestnet's portfolio consulting group — but with the indexing and tax management handled by Tamarac technology.
"We've identified about a dozen advisors and two enterprises that want to be [involved] during this first period of introduction of the QPs. And the basic offering is seven different portfolios in the first phase — large cap, core large cap, value large cap growth, small cap core, emerging market, international and fixed income — and this is just the first phase," Bergman, said on the call.
The idea is to get cost basis established on underlying securities and to use indexes to add a passive investing component. The pricing will be a hybrid, too. The portfolio's fee will be as low as 15 basis points and as high as 35 basis points, and then there is a platform fee that goes along with that as well — of somewhere in the 10- to 15-basis-point range on average, Bergman says.
Such a product has been somewhat popularized by Advisor Partners LLC. See: Hire of former Fidelity and Wealthfront talent is latest move by Andrew Rudd to remake Advisor Partners.
See: Top 5 most influential RIA figures[including Jud Bergman] of 2012 going into 2013.
5. Selling data
Envestnet recently revealed that it is going to work much harder at mining data generated by its 23,000 financial advisors, recycling and refining the information and then shipping it back to them in crystalline form for useful consumption. We wrote about that recently after Envestnet execs mentioned it at the company's national conference. See: Having won advisor assets, Envestnet's next — more Google-like — play is for their smarts.
Still murky after the publication of that article was how that data effluent, dubbed Envestnet Intelligence, eventually finds its way to the benefit of Envestnet's shareholders. D'Arrigo offered an overview of just how that might happen. It seems to break down into two major categories of, first, selling the data to the highest bidder and second, creating a "higher perceived value" that allows Envestnet maintain its fat profit margins in the face of inevitable competitive pricing pressures.
D'Arrigo says: "We see that commercial or that monetization will be in two primary forms: One will be in the form of licensing it. But the second will be — we see that there would be a higher perceived value in the marketplace for the Envestnet wealth management offerings …this as a way of maintaining the pricing that we have enjoyed in the wealth management solution space."
---
---
Mentioned in this article:
---
---
---
http://www.helmig.com/vista/vnetwmp.htm
The prolonged dresses are typically worn during honours such as Academy awards. These red-colored runner instances can be the chairs exactly where celebs gown almost certainly the most great. You will find although lots of people might female celebs who attach in route of fast dresses on top of that towards the knee size dresses. These celeb attire are appealing but they are much less elegant for the reason that the lengthy types. Both prolonged additionally to brief dresses may well possibly be sleeveless, one-shoulder, bustier, small sleeved or lengthy sleeved. They likewise have various varieties of cleavage lines. This sort of such a approach is normally developed via the famous designers.
Jeff Spears
Envestnet's platform is definitely scalable for the small to medium size RIA.
What will be of interest to me is can they build a compelling offering for the high end RIA that is scalable.
HighTower believes the answer to my question is yes.
http://100-amper.ru/user/carpinteyroaqz/
Honestly, apples had been by no means my favourite fruit, in reality, I am not a lot of the fruit lover. Apples are wholesome so I consume them every so often. The trendy makes of apples may be sweet or glimpse eye-catching, but they tend to be tasteless or chalky from being in storage too extensive. But I do really like consuming fantastic cider and calvados.