Jennifer Ingham: The B-D relationship is needed because in the RIA world of investments for corporate retirement plans. many funds still pay some sort of revenue sharing.
A Miami-based advisory firm that manages $1 billion of mostly 401(k) assets has added LPL Financial as its third RIA custodian and primary broker-dealer — and is getting perhaps hundreds of millions of assets sent its way in the bargain.
Ingham Retirement Group made the big Boston and San Diego-based broker-dealer part of its custody triad along with Fidelity Institutional Wealth Services and Schwab Advisor Services.
The move came in conjunction with the firm dropping Reading, Mass.-based Sentinel Securities Inc. as its broker-dealer to make LPL its provider of transaction-related services. Sentinel, an affiliate of Sentinel Benefits & Financial Group, also of Reading, did not respond to a request for comment.
Fiduciary care
The choice of a broker is somewhat ancillary to the custody decision but still plays a critical role in making the machinery of a 401(k) business work, according to Jennifer Ingham, vice president of sales and product development at Ingham Retirement Group.
"The B-D relationship is needed because in the RIA world of investments for corporate retirement plans, many funds still pay some sort of revenue sharing, whether it be 12(b)-1's or shareholder servicing fees." See: How the new 12b(1) fee restrictions could transform the financial advisory industry.
Still, she emphasizes that the use of these old-school methods is part of a very new-school effort to bring fiduciary care efficiently to 401(k) participants. See: Do 401(k) assets require all fiduciary care all the time?. When any of our plans have these investments in their lineup, those payments must flow through a broker-dealer relationship, and then they come to us to reduce the clients' fees for the received amount. Because Ingham is a fiduciary, this revenue is returned to the plan in the form of fee reductions pursuant to the DOL 'Frost letter.'.
Linked through SalesForce
Retirement plan mechanics aside, the LPL-Ingham deal also comes with the sweetener of having LPL funnel significant assets in Ingham's direction.
"[The Ingham-LPL deal] has worked in a very short period of time and we're working with 15 to 20 [LPL] advisors and $100 million of [new] assets," says Kenneth Ingham, president and chief executive of Ingham.
Still, Ingham will not use LPL for custody of retirement assets, which represent about 90% of its holdings. LPL, for the most part, does not keep 401(k) assets under custody. See: LPL to Wall Street types: We're in phase three.
The switching of brokerage horses from Sentinel reflects the fact that LPL provides a variety of 401(k) capabilities that will help his firm grow, according to Ken Ingham.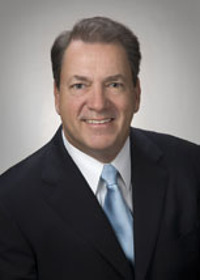 Ken Ingham: We're working with 15
to 20 [LPL] advisors and $100
million of [new] assets.
"They're making a huge investment in their 401(k) infrastructure [at LPL]," he says. LPL stood out for bringing all different aspects of servicing 401(k) plans into one place for him as the advisor. This includes benchmarking software for all the plans, links to record keeping, customer relationship management software, investment due diligence and an expense analyzer.
"LPL has tied them all together and linked them through Salesforce," he adds. See: What LPL's recruitment of a $2-billion beehive of NPC advisors says about its new sweet spot in the industry.
The deal also has pleased LPL.
"To the extent that Ingham Retirement Group's affiliation with our company is illustrative of any trend, it is yet another example of a great recruiting success story at LPL Financial resulting from the appeal of our strong RIA and retirement capabilities," says LPL spokeswoman Betsy Weinberger. "It's also proof that we are continuing to successfully grow our company in this [challenging] recruiting climate."
Fido eye on 401(k)s
Ingham Retirement Group was originally an affiliate of Russell Investments and even had its assets in custody there. When Russell got out of the custody business, it sent that business over to Fidelity. But Fidelity has never developed 401(k) capabilities for its advisor affiliates that are on a par with what it offers directly to advisors, according to Ingham. See: Fidelity brings its 401(k) muscle to RIAs with new product.
Mike Durbin, president of Fidelity Institutional Wealth Services, says that advisors should stay tuned, because his firm is going to do more for RIAs in that regard soon enough. "We're very, very focused on that," he says.
Ingham was able to hit the ground running at LPL because of a backlog of small-business owners using LPL advisors who needed specialized counsel, according to both LPL and Ingham.
Ingham specializes in selling retirement plans and providing strategies geared to high-net-worth business owners and professional partners, as well as their employees. Founded in 1972, it has provided fiduciary services since 1991. Currently, Ingham has a staff of 50, 12 of whom are financial advisors. Ingham has provided installation, and termination services for more than 7,600 benefit plans in 40 states.
No complaints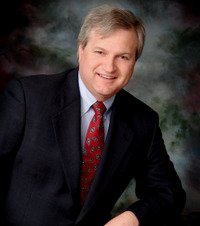 Rick Meigs: LPL is an excellent
firm in this area. They have
brought a lot to bear and
I never hear any complaint
It is unsurprising that LPL could entice advisors to its platform based on its 401(k)-related support services, according to Rick Meigs, president of 401khelpcenter.com.
"LPL is an excellent firm in this area. They have brought a lot to bear and I never hear any complaints."
Solemn vow
There are a number of 401(k)-focused firms that are poised for tremendous success in the next few years. according to Chris Karam, chief investment officer of Sheridan Road Financial LLC, which manages $7 billion of assets from Northbrook, Ill. — and is also an LPL brokerage client. See: Amping up recruiting efforts, giant LPL firm grew its revenue by 300% in 2011.
But Jennifer Ingham says that she has been able to make quick inroads by meeting advisors at LPL events because her company offers a higher service level that advisors appreciate. For example, when new fee disclosures came out last year, Ingham took a very hands-on approach to making sure they were implemented in a timely fashion.
But Meigs says he is surprised to hear that a smaller company would necessarily be better positioned to win 401(k) business than some of the biggies.
"Prudential, The Hartford and The Principal, they're not going to have a problem [with the most complex plans]. They have reps everywhere, and 401(k) plans are not complex," Meigs adds.
But do RIAs really want to introduce their best clients to another RIA that they might end up liking better?
Ken Ingham says that his company take a solemn vow to make sure that that never happens.
"If they are no longer paid, we resign. We've always had that rule. That's the only way it works."
---
Related Moves
February 6, 2021 – 2:39 AM
---
August 19, 2020 – 2:18 AM
---
October 5, 2018 – 7:40 PM
---
---
Mentioned in this article:
---
---
---