Dan Arnold: Now that our footprint's in place [we're] moving into the third phase of our strategy in 2013.
LPL Financial is shifting its focus toward building 13,000 mini-empires — and dialing back on adding critical mass for its own sake.
The largest of the independent broker-dealers, based in Boston and San Diego, began its self-identified third stage of maturity this year after completing a five-year stretch of its second stage.
During that 2008 to 2012 period the company largely focused on branching out into the RIA and defined-contribution plan business, according to its chief financial officer, Dan Arnold. He made the case during the Bank of America Merrill Lynch 2013 Smid Cap Conference held on May 7 at the Four Seasons Hotel in Boston. See: LPL shows flashes of its new image at Financial Masters 2013.
"[It was] more about expanding our capabilities to attract a more diverse set of advisors," he says.
By the book
The stages of development have the fingerprints of the big owners of the firm, Hellman & Friedman LLC and Texas Pacific Group, which bought a majority stake in 2005, according to Chip Roame, managing principal of Tiburon Strategic Advisors LLC.
"I see a private-equity mentality being executed: diversify the channels, generate more revenues from multifaceted channels, earn high stock multiples," he says. "What I hear [Arnold] saying is that they are now satisfied with their channels and they are going to focus on recruiting into those channels and helping each advisor grow their book."
Roame says that the ways that LPL can help an advisors grow are somewhat limited: "I'd be blunt about what those opportunities are. First, source consumer clients — perhaps as part of the recent LPL brand building program. And second, help them with staffing and succession issues." See: LPL's marketing destiny got reshaped by a dark horse in a dark room.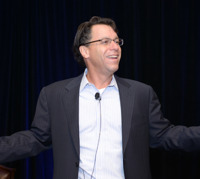 Chip Roame: I see a private-equity
mentality being executed.
Beyond traditional independents
This LPL mentality shift was sensible in light of what a purer recruiting approach produced, according to Mindy Diamond, principal of Diamond Consultants.
"I'm guessing that post-2008, LPL, like a lot of other broker-dealers, wound up recruiting a lot of disgruntled wirehouse folks, but not those that really had a burning desire to be entrepreneurs. Seems like now, they are focusing on recruiting those that truly want to be independent, and are heading in that direction for the right reason."
Arnold's comments seem to support that view.
"Instead of just traditional independents we now attracted the advisors who were affiliated with financial institutions [e.g., bank broker-dealers through UVEST Financial Services]." We attracted those that actually wanted to operate their own RIA and custody their assets on our platform as well as use our broker-dealer. We acquired a firm who had specialized capability set in the retirement services space specifically in the qualified [plan] place that positioned us as a market leader to consult on 401(k) and 403(b)." See: What post-mortems of 401(k) and 403(b) deals that got away tell advisors how plan sponsors think — and it's not mainly about price.
More than scale
LPL is doing this now because many advisors are poised to grow and LPL has many capabilities it can bring to them, according to the company. Now LPL is going to spend more time and resources on turning its recruits into profit-making asset gatherers.
"Now that our footprint's in place [we're] moving into the third phase of our strategy in 2013," Arnold says. "Going forward it's really now [that] we turn to focus on investing in our strengths — really core model — now that 13,000 advisors out there are accessing the model. We feel like there is a great opportunity to continue to unlock additional value in our core model to do really three things: to help advisors better serve their clients, to help them operate their practices more efficiently and, finally, to help them more rapidly grow their practices."
What Arnold is referring to here is LPL's bid to improve its technology, create more efficient workflow processes and segment its service and consulting capabilities to fit the customer rather than vice-versa, according to LPL spokeswoman Betsy Weinberger. See: With big LPL backing, the Robertson Stephens brand revives to roll up advisors to the suddenly wealthy.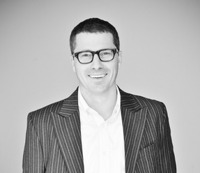 Ryan Shanks: If they don't become
a partner to their advisors, someone
else will.
Looking inward
This shift to organic growth is apparent to Ryan Shanks, principal of Finetooth Consulting in Springfield, Mass.
"I do think they are starting to shift focus from external to internal, which means they are spending more time adding value to their current advisors," he says.
Raymond James Spokeswoman Anthea Penrose says her company uses an all-of-the-above strategy for growth.
"We are investing internally while still recruiting aggressively. In our experience, they are not mutually exclusive."
"This should be a priority for every independent broker-dealer, so it strikes me as odd that it usually isn't," says Shanks. "LPL is realizing that by supporting internal growth through their advisors, they can spend the same amount of money to retain and recruit as they have in the past to recruit. [This focus on supporting advisors that recruit advisors] is also where I see a big growth in the industry where advisors will prefer the plug-and-play over independent ownership. LPL is merely reacting to the needs of their advisors. If they don't become a partner to their advisors, someone else will."
With the firm facing succession issues and having a private-equity mindset, Shanks suggests that LPL watchers keep one eye on NestWise, the venture-backed startup that hatches advisors from scratch. See: NestWise is starting to take shape and take flight under LPL's wing — and from under Schwab's shadow.
---
Related Moves
August 19, 2020 – 2:18 AM
---
October 5, 2018 – 7:40 PM
---
---
Mentioned in this article:
---
---
---
Jeff Spears
Investing in organic growth has a much higher risk adjusted return than recruiting. First you know the professional (bird in the hand) therefore you lower your risk of a bad recruit whose best days might be behind them
Wall Street has NEVER taken this approach so I applaud LPL.
Brooke Southall
Jeff,
Interesting.
Is there an industry rule of thumb for how many recruits turn out to be counterproductive, or highly marginal?
Brooke
http://www.conveyormfg.com/serv02.htm
That is what takes place whenever they choose regular Interest deficit hyperactivity condition medicines. They uncover that about 30% of children are influenced by hunger troubles and cannot even attain a night sleep. So much actually, they will need to give up taking these medications.
http://www.detsad272.ru/user/carpinteyroiwr/
The Apple iphone 3GS release was one of the most spectacular happenings. The Apple iphone 3GS price ranges at ?52.39 for the 16 GB variant and ?44.17 for the 32 GB variant. The smartphone arrives in black and white skins.Apple apple iphone 3GS vs Blackberry Bold