News, Vision & Voice for the Advisory Community
Analysts applaud the scant data but one RIA has the opposite reaction to what Walt Bettinger said
May 2, 2013 — 8:15 PM UTC by Brooke Southall
Brooke's Note: Schwab is a pretty conservative company but its plan to build out its branch network using the franchise model does not fit that description. So much could go right but so much could go wrong, too. Say what you want about Edward Jones, Ameriprise and McDonald's, Schwab is really inventing a business model here. Judging its success to date has been all but impossible because there are so few Schwab franchisees and most of them haven't been around for very long. See: And they're off! Schwab opens the doors to its first independent franchise … in New Hampshire. Schwab has stayed away from anything but the most cautious comments. But that changed a bit when Schwab CEO Walt Bettinger was prodded for answers at a business update for Wall Street analysts. What he said gives a decent little glimpse.
Franchisees of The Charles Schwab Corp. are bringing aboard assets at a rate that is two or three times what Schwab set as a goal, according to comments chief executive and president Walter Bettinger made in the question-and-answer portion of the company's business update with Wall Street analysts on April 25.
"You may recall our goal was for them to do about $10 [million] of net new assets over the course of a year and the number that they seem to be coming in at is more in the $20 million to $30 million [range]," he said.
Schwab spokesman Greg Gable says his company still only has three advisors who have been around long enough to gather asset data. See: Walt Bettinger explains to Wall Street why some prospects are balking at investing in Schwab franchises.
New account every business day
Still, these asset amounts are good, according to Chip Roame, managing principal of Tiburon Strategic Advisors LLC.
"The results of $20 million to $30 million per year per [independent business owner] seems like a solid result. With no more data than that you provide, I think of that as maybe 200 to 300 $100K accounts or 100 to150 $200K accounts. When you remember that these IBOs are single person or two people operations, that is a new account almost every business day; any financial advisor would think that incredible success."
But one Westfield, N.J.-based RIA who has followed Schwab's franchise effort closely (and who wrote a column for us called: Are Schwab's independent branches an opportunity or a threat to RIAs?) says that he just isn't seeing it.
Excuse my cynicism
"Now I feel even more doubtful," says Stan Ehrlich, principal of S.F. Ehrlich Associates Inc. "This is a very large company [to stake so much on so few assets and franchisees]. Somehow their internals tell them something [positive]."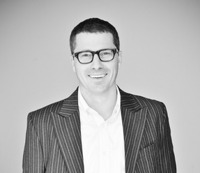 Ryan Shanks: That's a pretty fantastic
scenario. All of a sudden, year
two is $60 million [of assets]
and you're making $150,000.
"That's a pretty fantastic scenario," he says. "All of a sudden, year two is $60 million [of assets] and you're making $150,000."
Ehrlich says that he is not ready to take Shanks' leap of faith about what will happen to these advisors in a second year — because the first one may be the easiest.
"Is the first year the anomaly because they give the advisor every account in their ZIP code on a fee-share basis? Excuse me for my New York cynicism, but i've got to drill down further."
Get out the map
Roame agrees that the revenue circumstances are still murky but says it looks good on the surface.
"The IBOs' average account size (I am guessing $100K to $200K above) is likely lower than that of most FAs so the total AUA may feel lower to the observer, but 100 to 300 new client accounts is a lot of activity if my guesses are even close," he says.
And Roame also agrees that the circumstances are even more opaque when you start discussing how the advisor makes out.
"Is it a lot of revenues, too? I am not sure. I'd need to better understand the product mix and the compensation plan for IBOs. Obviously, one needs to be earning more than 25 basis points on assets to make $25 million exciting. At 1%, $25 million AUA generates $250K revenues, it's certainly a success for a startup, especially when you remember the assets mostly stay the next year so revenues will grow each subsequent year," Roame says.
He adds: "But not real sure if 1% is even ballpark correct without knowing product mix. Likely lower. At 50 bps, that is $125K of revenues, not terrible again for a startup, but obviously they'd have higher goals. [It's] also worth knowing geography; $125K to $250K goes very far in 80% of the U.S., not so in the Bay Area."
Many of the Schwab franchises are in remote secondary or tertiary cities such as Nashua, N.H. or Mequon, Wis., though a March startup franchisee is located in Marin County, Calif.
Doesn't add up
Ehrlich says that the gymnastics of extrapolation needed to come up with a positive outlook on the program is too glaring to change his pessimistic view.
"I couldn't do the math before they opened one, and people are having trouble doing the math years later."

Stan Ehrlich: I couldn't do the
math before they opened one, and
people are having trouble doing the
math years later.
24 by 2014
Despite the signs of early success, Bettinger makes clear that his company will continue to proceed slowly in the franchise business.
The company's 13 franchisees are in Texas, California, Florida, Indiana, Iowa, Missouri, New Hampshire, New Mexico, New York, Oregon and Wisconsin.
Schwab plans to have a total of two dozen franchises by the end of this year, Craig Taucher, senior vice president and national network leader of Schwab Independent Branch Services, told reporter Dan Jamieson at InvestmentNews.
"We continue to go slow as we've reiterated at each opportunity … We'll continue to go slow because we understand the implications of this strategy and the risks inherent in it," Bettinger said.
Gable clarified the term what Bettinger means by "inherent risk."
"With a significant investment in some of this potential and complexity you want to learn carefully as you go to understand as best you can the opportunity before you go too far," he wrote in an e-mailed response. "So you take it gradually and better understand it as you go."
Profit, potential, pace
Shanks says that Schwab has to show special discipline because it knows that so many industry observers are predisposed to believe that a company like Schwab goes big immediately or goes home.
"I'm a fan of doing it small. That's smart." he says. "The assumption is that if you're Schwab, you go all in."
Ehrlich says that doing it small is one thing, but doing it very small relative to your own projections is another.
"Go back and look at the comments made when all this started about how many advisors expressed interest," he says.
The company hoped to have five to 10 franchises open by the end of 2012, and have as many as 80 up-and-running by 2013. See
Calling for backup
One thing that Schwab has had to gauge carefully — besides profit potential and pace — is the possibility of creating a conflict with company branches or RIAs who use Schwab Advisor Services.
But Bettinger told the analysts that the budding entrepreneurs are not experiencing these kinds of difficulties at all.
"We've not seen any evidence of general conflict," he said. "In fact, to the opposite we've seen positive reaction both among our independent branches and company stores."
Bettinger gave one example of where a franchisee had such an influx of clients that Schwab helped out by sending over one of its company store employees to that independent branch to assist.
RIAs get referrals
He added: "And we've seen positive response from advisors also, bearing in mind that independent branches have the exact same retail solutions as our company stores. So we're seeing referrals into our Schwab Advisor Network program into RIAs from our independent branches, so from an RIA viewpoint, objectively, it's simply additional potential distribution for them. So as we indicate, we did not expect conflict. We're not seeing it. In fact, quite the opposite, we think it's a nice move that fills in the gap between company stores and independent advisors.
Despite his doubts, Ehrlich says he is still rooting for Schwab to succeed with its franchises.
"I've been with Schwab for 17 years [as an RIA custody client]. Of course I want Schwab to succeed."
---
Mentioned in this article:
---
---
Share your thoughts and opinions with the author or other readers.
Stephen Winks said:
May 2, 2013 — 8:29 PM UTC
Schwab has found a model where young supremely trained MBAs with a major in Financial Planning can be among the best compensated graduates in their class.
Wonderful idea, wonderful career path and very much aligned with where the industry has to head in reconciling the massive retirement wave of advisors in their mid to late 50's.
SCW
MM745 said:
May 6, 2013 — 8:42 PM UTC
How much of year one assets are assets consolidated from former employers?
Brooke Southall said:
May 6, 2013 — 9:07 PM UTC
An astute question. The answer may not be easy to get.
Brooke
---
---