Mark Tibergien: It's been a dream of ours.
Brooke's Note: It seems like every time that we write about some grand integration, I get e-mails from people who say they looked under the hood and, lo-and-behold, it's not really all that integrated. See: Fidelity is bidding its HybridOne brand farewell. I understand from Gabe Garcia and Mark Tibergien at Pershing that the combining of the BNY and Pershing custody units is not fully complete and that interested parties should stay tuned. Nonetheless, what has been developed in the past 18 months is already a major advancement and one that puts it ahead of competitors for aggregation of service and viewing of accounts from both the banking and brokerage side of the business. And it doesn't hurt that the bank in question is BNY Mellon. Still, I'll keep checking my e-mail inbox.
For as long as Mark Tibergien has been in his job, he has been hearing it: If only you could find a way to bring the worlds of BNY Mellon and Pershing together as one offering for RIAs.
"It's been a dream of ours," says the chief executive of Pershing Advisor Solutions LLC.
Bank of New York Mellon Corp. has cachet as a Fort Knox custodian where the very rich feel very certain their assets aren't going anywhere. Pershing has its own cachet among advisors for understanding their more specific needs.
The so-called dream of putting Pershing Advisor Solutions and BNY Mellon's Wealth Management Advisor Custody Group into one custody sandwich was announced yesterday. It means that advisors won't have to choose between the different custody models and that business development, relationship management, client service and technology will all be a single client experience, according to the company. All the employees dedicated to each of those areas in the two former silos are now cross-trained for the (formerly) sister unit.
The integrated bank and brokerage offering will also allow advisors to realize operational efficiencies by eliminating duplicative efforts while being supported by BNY Mellon, with its more than $26.2 trillion in assets under custody.
Chain of command
The new offering will exist under the PAS brand though the Office of the Comptroller of the Currency will oversee banking assets and the Securities and Exchange Commission will regulate brokerage assets. From a viewing and service perspective, the assets will be consolidated in Pershing's NetX360 through BNY's Private Workbench. See: Pershing puts RIA custody on desktop of thousands of IBD reps.
The 30 people who perform those various duties for RIA clients under the BNY brand will now be consolidated under Tibergien's command. Peter Berg, who oversaw BNY's RIA business, now reports to Tibergien. See: BNY Mellon's new RIA custody unit will collaborate [and compete] with Pershing Advisor Solutions.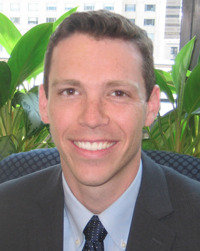 Tyler Cloherty: They've been in the
running a long time and haven't
been able to gain much momentum

Making all of this happen took a solid 18 months of work and maneuvering and came about only because of an initiative by BNY Mellon CEO Gerald Hassell to realign the corporation around markets — in this case RIAs — rather than products or service offerings.
From theory to practice
The combined unit has 500 advisors with $110 billion of assets. There are currently 22 RIAs who are doing business with both Pershing and BNY. But Pershing is betting that those assets, and the number of shared RIAs, could go up substantially under the consolidated unit. Of the $2 trillion of assets that RIAs control by Pershing reckoning, about 15% are at bank custodians. Pershing sees that that $300 billion of assets is ripe for the picking by advisors who can show that they can create an easy way for clients to manage them alongside brokerage assets. See: Mark Tibergien is making Pershing an industrial strength custodian with an RIA service touch.
Gabe Garcia, director and head of relationship management and consulting at Pershing, says that there are early signs that this theoretical demand is real. The company sent out a letter last week to its RIA clients and has already gotten 100 responses. Of those responses, about nine firms are showing intent to consolidate $1 billion of bank assets to Pershing.
"In our own case, 25% of our advisors currently use both types of platforms," Tibergien added in a release. "Some high-net-worth clients prefer the perceived safety and soundness of a bank, or use a bank for trusts, foundations and multigenerational relationships, while others prefer the efficiency and support they get from a brokerage custody platform—this allows advisors to now offer the best of both to clients." See: CEOs of BNY Mellon, Lincoln Financial and Legg Mason are stubbornly glum on Pershing INSITE panel.
Bulking up?
Tyler Cloherty, an analyst with Cerulli Associates Inc. in Boston, says that he is somewhat skeptical that the consolidation will yield big gains for Pershing. He questions whether the move is simply a way to consolidate all the RIA assets into one amount for the purpose of moving up the pecking order.
"They've been in the running a long time and haven't been able to gain much momentum," he says.
Tibergien says that his firm's momentum has been solid, going from $30 billion five years ago (or $40 billion including BNY's wealth management unit) to the consolidated amount of $110 billion. The number of advisors has stayed about the same at 500 or so but he says that's because the advisors counted in that number keep improving in quality.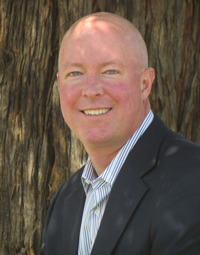 Tim Welsh: Advisors have suffered through
these issues. One service team is
a compelling option.
The merging of a bank trust and brokerage custody is nothing to sneeze at as an accomplishment, according to Tim Welsh, president of Nexus Strategy LLC of Larkspur, Calif.
"I think it's the aggregated view that everyone's looking for," he says considering that big advisors can have literally dozens of custodians. "Advisors have suffered through these issues (related to the blizzard of paperwork and maze of accountability.). One service team is a compelling option."
One stop shop
Welsh points out that one sign of how desirable but difficult it is to create such an all-in-one offering was Schwab's purchase of U.S. Trust in 2000 that never panned out as a combined offering and was sold six years later to Bank of America. See: What Chuck Schwab's talk showed about his complex relationship with RIAs.
"Registered investment advisors who serve clients with complex financial lives often use a bank custodian for one type of client or account, and a brokerage custodian for different circumstances," said Tibergien. See: By hiring a Fidelity sales veteran, National Advisors Trust goes after the $1 million to $10 million client who use $500 million RIAs.
---
---
Mentioned in this article:
---
---
---
http://ntpinstitute.org/AboutUss.asp
In the event your physique is actually a by which shoulders are enclosed with weighty upper thighs and legs, the type of dress you must set on Quinceaneras gown which has an exciting-out skirt or perhaps an A-line skirt with large bottom. Your top rated ought to be people with linear shoulders and adhering versions.