Leonard Palmer allows that not every RBC broker's request to become an RIA under RBC is approved.
Brooke's Note: In a relatively commoditized industry like RIA asset custody, it could easily be argued that the world doesn't need another one. I disagree. So when Royal Bank of Canada through its RBC wealth subsidiaries came charging into the RIA business a few years ago, I saw it as a potentially very positive development. I imagined that there was a Canadian, Minnesotan, big league, intimate unit vibe at the company — not to mention its broad experience, substance and services — that could speak to the deeps, as they say, of a certain brand of advisor. See: RBC's appearance on custody scene could be a 'game changer'. And when I interviewed some of the advisors who were moving assets there, my suspicions were confirmed. So it is in that spirit that we write this article. What I have heard from a few sources on or off the record is that RBC has taken its foot off the RIA accelerator. If that's true, as this article suggests, it's not a sin. It just seems too bad. RBC is new enough that its still in the peripheral vision of many advisors. But it doesn't mean that they aren't watching.
RBC Advisor Services burst on the scene as the dream custodian — particularly for a certain brand of big breakaway brokers.
As a sister company to RBC Wealth Management and a minion of Royal Bank of Canada, it asserted itself in 2008 as the first wirehouse-like custodian that was going to let the Hun-and-vandal RIAs plunder the killer service suite typically reserved only for high-producing captive stockbrokers.
Of course, there were arguments that Raymond James could make similar claims, that Merrill Lynch had come and gone in this business and that all wirehouses quietly do a brisk little RIA custody trade out of the light of day. But none of these companies at the time were marketing its RIA services in an outgoing manner.
Not only were the banking capabilities of Royal Bank of Canada in the offing but, more to the point, the weaponry of RBC Wealth Management, a welterweight regional brokerage firm.
But the added appeal was that these RIAs — despite working with a giant — could expect a cozy, customized experience because there were dozens, not thousands, of RIAs being serviced.
A year later, in October 2009, the promise of RBC only seemed to improve when it acquired the RIA unit of JPMorgan Chase & Co. The former Bear Stearns RIA unit had undergone some trauma and perhaps an asset-ectomy as it passed through that company's bankruptcy and ended up as a minor division at JPMorgan.
'A' team line-up
But one thing that RBC certainly got out of the deal, other than a handful of high producers, was the team that serviced them. See: RBC is checking every box to ensure it acquires the JPMorgan RIA unit intact.
Subsequently, it hired other people with impressive RIA credentials. See: RBC hires another Fidelity alumnus to boost its RIA unit's sales.
When RIABiz completed profiles of all the RIA custodians in 2009-10, it did one of RBC. See: Royal Bank of Canada is hustling to become an RIA custody force.
Murmurs of discord
Finding a few big, sophisticated advisors who swore by RBC for all it promised was not difficult. In the commodity-like world of RIA custodians, there appeared to be a new and interesting force to be reckoned with.
Since then there has been very little to report on at the company although we heard murmurs that RBC was having second thoughts about giving RIAs the keys to the brokerage Lamborghini — at a much higher payout. Industry leaders point to departures from the firm, conflict among its own advisors who wanted to switch channels, a lack of marketing efforts and no news of big-team lift outs. See: Dan Cronin jumps from key RIA role at RBC to a new spot at BNY Mellon Investment Management.
But RBC Advisor Services leaders say the firm is committed to the space and has in fact grown in recent years. Leonard Palmer, senior operations manager at RBC Wealth Management, says the firm hasn't lost its interest in the RIA business.
"Our competitive advantage lies in our high-touch service model. Our legacy in the wealth management business also sets us apart from our competition. High-touch service combined with the resources of a global financial leader are critical to our business — this includes our capital markets capabilities, professional trustee services and a premier line of credit, among others."
And yet, Tyler Cloherty, associate director at Boston-based Cerulli Associates Inc., says his company's data suggest that indeed the Boston-based unit of the Toronto-based bank is drifting sideways.
"They've flat lined while everyone else is growing," he says. "Their assets have stayed about the same. Among the eight RIA custodians we track, they're coming in last with only 93 total RIA clients. From our conversations with them, it seems they're still trying to make this work."
RBC Advisor Services has $12 billion in assets, up from about $10.4 billion in 2010, according to data provided by the firm and by Cerulli. The data include 93 RIA firms as well as broker-dealers with RIA subsidiaries serviced by the company. RBC Advisor Services has 56 firms on its own that manage a total of $9.2 billion in assets.
Loss of a champion
One of the biggest losses for the firm appears to be the departure of its original champion — Michael Kavanagh, chief administrative officer of RBC U.S. and the head of independent business channels in Minneapolis. He pushed the division publicly and privately and was one of the biggest champions of the RIA division.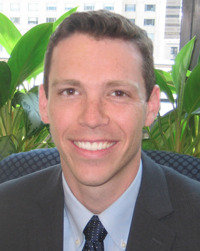 Tyler Cloherty: They can leverage some
of their private-client technology with a
third-party clearing firm but it doesn't
extend to the RIA offering. I
think they lack the scale.
Cavanaugh retired in the fall of 2010 and was replaced by Catie Tobin at the helm of the RIA custody business. Tobin, who has been at RBC for more than two decades, has the corporate pedigree, but industry leaders wonder if she shares the same passion for the RIA unit as Kavanagh had. See: A top RBC Wealth Management executive gets drafted to head the company's young RIA unit.
Committed to growth
Still, RBC leaders maintain they're set on expanding this RIA division and that it achieved significant inorganic growth last year..
"RBC is committed to growing our RIA-focused business channel. In 2012, we made a significant addition into correspondent and advisor services with the acquisition of Mesirow Financial," Palmer says. "With this acquisition we increased the number of correspondent firms by 50. And, through their clearing business we also added RIA firms to our platform."
On March 15, 2012, Royal Bank of Canada announced that its RBC Correspondent Services and RBC Advisor Services division had purchased Mesirow Financial Holdings Inc.'s correspondent clearing and custody business. The deal added more than 50 client brokerage and advisory firms with about $3.5 billion in client assets to RBC's correspondent and advisor services business.
Bleak numbers
But that acquisition isn't enough to pump life into the RIA unit, and industry leaders say the firm should be gaining large teams.
Going from $10.4 billion in 2010 to $12 billion in 2012 is nothing to brag about, says Timothy Welsh, president and founder of Nexus Strategy LLC.
"That growth is probably all market appreciation. If you backed out market appreciation, they probably lost share. They're not out there talking about new hires, new technology initiatives and getting big teams and this shows me a lack of momentum for sure," Welsh says. "The stakes have gone way up, and we know the custodian space is much more competitive."
Cloherty says the company did grow 23% from 2011 to 2012, but given the small asset base, he would have expected the firm to have had much more growth. He says the smaller RIA custodians such as LPL Financial saw their RIA divisions explode with growth of 80% in that same time period. See: A peek inside the rising RIA custodians fighting to overtake the Big Four.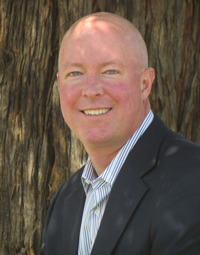 Tim Welsh: The stakes have gone
way up, and we know the
custodian space is much more competitive.

Cloherty says that in that time period RBC should have gained many more new assets. For instance, there were $280 billion in assets gained from 2011 to 2012 from the RIA custodians that Cerulli tracks. And, of those new assets, RBC gained just $1.75 billion.
"It should be easier to throw out big numbers like that when you have tiny denominators," Cloherty says. "They have a good growth rate but bad flow."
In comparison, LPL's RIA custodian got $18.2 billion in net new flows from 2011 to 2012.
Channel conflict
On top of weak asset numbers, the company also has grappled with channel conflict among brokers who may want to move to the RIA division. When RBC announced it was launching its RIA division, industry leaders wondered if the firm would face the same conflict as other wirehouse-like firms who have tried similar ventures and gotten pushback from their own brokers. See: The six traits that separate successful independents from wirehouse denizens.
In 2010, Craig Gordon, director of correspondent and advisor services for RBC Advisor Services in Minneapolis told RIABiz that he didn't envision any channel conflicts among the firm's advisors.
"It's different for our organization because the size of our client service is very different from Merrill Lynch" and other investment banks, he says. "We have 2,400 in-house advisors. It would be very different if I told you it was 24,000. The commitment in that channel would be too big to disrupt. [The concern over disruption] is very real [for Merrill Lynch]. We view it as an opportunity that they've downplayed or participated in sheepishly."
However, since that time, industry leaders maintain that the firm has had a number of problems with advisors who want to move to the RIA channel. RBC does not necessarily allow this in every instance.
Palmer acknowledged that there are times brokers have wanted to move to the RIA side and there are a number of factors, which decide whether the move would be approved. Not every broker request to become an RIA gets approved, he explained.
"We have allowed financial advisors to take advantage of different opportunities," a spokesman said in an e-mail to RIABiz. "There are many variables to consider in doing so, and we take these under consideration on a case-by-case basis."
Getting too hard
Another big problem facing RBC is that the custodian race has gotten so competitive in the last few years and all of the big firms are undercutting one-another to bag big clients, Cloherty says. RBC recently signed a deal with CONCERT Advisor Services. See: With LPL as its new BFF, CONCERT seeks bigger game and more RIAs.
Cloherty says he feels the RIA custodian business is ultimately becoming much more tight — akin to the clearing business.
"You're seeing firms undercutting business and now Schwab Advisor Services and Fidelity Institutional Wealth Services are passing through the management fees to clients, there are signs that there's tremendous competitive pressure from RIAs. As you get thinning margins, the people who can compete will be those who can do it on scale and those who can live with thinner margins." See: Industry leaders puzzled by RIAs' being paid by Schwab and Fidelity for investing in funds.
Mission critical
"Being a custodian is the most profitable business to be in, and no one wants to turn away one dollar," Welsh says. "But it's about becoming competitive. They're not investing and raising their visibility. This will always be a combination business for them and won't be mission critical."
RBC is struggling with its technology and trying to offer the same superior services as the other firms. Cloherty notes that the firm has top-notch technology on its private-client side division, but not on the RIA side.
"They're just lacking in scale," he says. "I think they can leverage some of their private-client technology with a third-party clearing firm but it doesn't extend to the RIA offering. I think they lack the scale they need to develop a comprehensive platform on the RIA side."
With the backing of the behemoth Royal Bank of Canada with its 74,000 employees who serve 16 million personal business, public sector and institutional clients in Canada, the U.S. and 51 other countries, it certainly seemed this firm had the scale. See: Royal Bank of Canada is hustling to become an RIA custody force.
But Cloherty says the issue is not necessarily about having a big bank. Having more scale with the firm's clearing offerings would help the RIA division, he says.
Where's the marketing?
Industry insiders also question whether the firm is serious given the fact that it doesn't appear to market itself in industry trade publications or at large industry conferences to compete head to head with firms like Schwab, Fidelity, TD Ameritrade and Pershing. See: Top 10 findings of Morgan Stanley report include: Schwab as the best RIA custodian, LPL for highest advisor satisfaction.
But Palmer contends that RBC is, in fact, quite busy promoting its brand.
"RBC is very actively promoting the brand and the service offering. We recently launched a worldwide advertising campaign, featuring insertions in The Economist, Financial Times and The Wall Street Journal, among many others," he says. "Also, members of our executive team as well as advisors have recently been featured in segments on CNBC, FOX and Piers Morgan."
Palmer also points out that the firm utilizes golf sponsorships as an avenue to promote its image. However, these sponsorships appear to focus on the company's overall brand and not specifically the RIA division.
"Additionally, RBC has renewed its commitment to golf sponsorships as a component of the company's global brand-building strategy. As part of this commitment, we will continue our relationship with recognizable professional golfers sporting RBC-branded equipment and golf attire. We just finished the RBC Heritage, which was a great success."
---
---
Mentioned in this article:
---
---
---
Jeff Spears
If the RIA business is using the same technology platform as the B/D – I think we have identified the problem!
Elmer Rich III
Globally, the Canadian banks were the most sound during the crisis. They probably remain the most solvent counter-parties and are known for making careful long-term commitments. We have had Canadian clients and found them strong.
Marketing has not been a strong suit, partially because the US is so much bigger and more diverse. It takes time and a lot of money and help from domestic firms to enter the US. We have a substantial woman advisor client who moved to RBC where she is treated very well – along with her clients. She had worked for a US bank and was treated very poorly. It was a men's club, locker room work environment.
Canadian banks and insurance companies to play a "long game" so don't count them out.
Stephen Winks
SM,
I am sure Sanjeev Rajput is a fine fellow, but he has no control over the processes, technology, work flow management and conflict management necessary to make advice (fiduciary standing) safe scalable, easy to execute and manage as a high margin business at the advisor level.
Only if one treats advice as a product the broker sells rather than an expert authenticated prudent process that the advisor manages, is it possible that hiring a person, regardless how capable, would have an unrealist expectation that the hire could fulfill each brokers fiduciary responsibilities. Clearly there is a misunderstanding of advisory services and the role of Mr. Rajput.
This is why advice is a process (Asset/LLability Study, Investment Policy, Portfolio Construction, Monitioring and Management) that the advisor manages. Advice is not a product which can be sold as there are significant on going responsibilities and accountabilities for recommendations which are not addressed in a suitability standard. The value added and professional standing is derrived from the rigor of an expert authenticated prudent investment process and the skill of the advisor.
The entire fiduciary debate is about retail investors having inferior consumer protections under the law enjoyed by other investors and the brokerage industry's practice of not acknowledging or supporting the fiduciary standing of brokers inthe best interst of the investing public as required by objective, non-negotiasble fiduciary criteria of statute, case law and regulatory opinion letters.
Mr Rajput has been put in an impossible position to single handedly directly fulfill the fiduciary duties of thousands of brokers to each of their individual clients. This can only be done by the properly resourced broker.
None of the brokers Mr. Rajput serves has access to the enabling resources essential to their fulfillment of their fiduciary duties. Thus, it is not the brokers or Mr Rajputs fault that RBC is not effective in the RIA space. RBC has a role to play in all this, as does every brokerage firm. This is not a question of just selling another product, it is a question of accountability and responsibility for recommendations anf the trust and confidence of the investing public.
Why under the regulatory auspices of FINRA and the SIFMA is it a violation of the internal compliance protocol for brokers at any firm to acknowledge they render advice and owe their client's ongoing fiduciary duties as required to act in their client's best interest? It is because it triggers fiduciary responsibility for the broker for which the broker/dealer is responsible. Professional managers in the industry, such as Mr. Rsjput, know the best interet of the investing publiccan very effectively be supported—just the brokerage industry has self-selected not to do so.
In the old days this problem would be immediately resolved in the consumer's best interst with out a problem. Today it is called complex because the industry is no longer abiding with the best interst of the investing public. The trust and confidence of the investing public is lost and brokers themselves are loosing faith in their firms douing the right thing, placing them in an untenable position.
This is not an RBC problem, it is an industry wide problem that has required an act of Congress to rectify which even today is being thwarted by industry insularity to actions required to assure public trust.
SCW
Stephen Winks
RBC, or the old Dain Rauscher the product of two first rate regionals, is a first rate brokerage firm which still harkens back to the era where the consumer was important. You can't find that culture any more. Wells Fargo (the old Wheat, First after numerous mergers) maintained that focus until Prudential was subsumed with in the organization.
RBCs stregnth of still having a client focus is also its challenge. As client focus in a brokerage context is much different than in an advisory context. It is the difference between a broker selling an investment advice product (as an IAR with no accountability or ongoing responsibility to fulfill their fiduciary duties due each individual client) and an advisor addressing and managing investment and administrative values on behalf of each client in the client's best interest..
RBC is the canary in the coal mine. Will it self-select to compete, or remain insular to the best interest of the investing pubklic as defined by objective, non-negotiable fiduciary criteria of statute, case law and regulatory opinion letters.
If it self-selects not to compete in advisory services in the consumers best interest, then by definition if they were to excel in the RIA space, built around advice, it becomes self-defeating. RBCs move to cultivate the RIA space was a stroke of genius strategically as it only stregnthens its competitive market oposition in the brokerage business. Yet, by not being effective in the RIA space it hurts its brokerage business by being insular to the driving market forces which are redefining the industry .
No brokerage firm has yet to reconcile the fiduciary standing of its brokers with its current product distribution/commission sales business model.
Modernity in processes, technology and work flow management enable advisors to provide an unprecedented level of investment and administrative counsel at a far lower cost than commission sales while better compensating the advisor. The calculus favors modernity. Advisors control their professional standing, their value proposition and their margins in ways not possible in a brokerage format.
The canary does not have to die, let's hope for a healther and happier outcome.
SCW