Jeffrey Concepcion: I'd tell you the biggest victory was the vindication and comments from former co-workers.
Brooke's Note: You hear it over and over again. Hitting landmines is not the issue for entrepreneurs. Most do. The issue is how they handle the fallout. Here is a vivid, teeming and real-time example of such a rebound. One detail I like here is the serious Bastille-storming by Concepcion himself in developing centers of influence on behalf of his troops. It just shows that there is business there for the taking by those who are determined enough.
Four years ago, Jeffrey Concepcion was in the battle of his professional life.
Lincoln Financial Advisors Corp. had kicked him out after 23 years, and he was fighting a nasty case under FINRA, the self-regulatory organization for broker-dealers. At the same time, he was starting an advisory firm under LPL Financial, hoping to recruit new advisors, but growth was slow. See: LPL vacuums up yet another $1-billion cluster of mostly RIA assets Alabama-style.
"The challenge was to ramp up the new business and close out the old issues with the prior firm, and launching this firm was tough," Concepcion says. "The time and energy and resources was a challenge."
Today, those problems are a thing of the past. Concepcion's story is one of vindication in every aspect. When he was fired from Lincoln Financial Advisors, he filed a FINRA arbitration for claiming defamation and breach of contract. After a long arbitration, on April 10, 2012, a FINRA panel — in a somewhat unusual move — found in favor of Concepcion in the defamation case, awarding him $2 million in damages. The FINRA file doesn't list reasons for the panel's decision.
"I'd tell you the biggest victory was the vindication and comments from former co-workers who all said they felt I would never do anything inappropriately," he says.
On top of that, his new firm began to grow like a weed. Stratos Wealth Partners in Solon, Ohio, now boasts more than 130 financial advisors and a total staff of 227 in 14 states. In the last four years, the company has snapped up advisors from Morgan Stanley, Wells Fargo Advisors and UBS.
Groaning bench
Last year, was a record year for Stratos, which added 40 financial advisors in its network and increased its assets under management by more than 50% — from $3.17 billion to $5 billion. The firm has started off strong this year and has $6.2 billion under management — a combination of fee and commission assets.
Right now, the firm's RIA has just about $1.1 billion in assets.
When Concepcion began building the firm, he bulked up on staff to handle as many as 70 advisors, and it took two full years before the firm was making money.
"I consider myself very grateful," he says. "Things could have gone either way with the overhead we had in those first two years. With no private-equity financing, the challenges were [that] the revenues didn't ramp up as quickly as we would have liked. We built this fantastic team with no revenues."
Cold calls and low payouts
Concepcion, 47, wanted to pull out all of the stops and build a unique company, and he's done just that. He's mapped out a new path to help advisors manage those tricky cold calls by working with centers of influence.
He's also chosen a strategy that isn't always popular: He has lower payouts than many LPL firms because he's not necessarily competing on price. He's competing on his value and feels that he's successful because his system works.
With his formula working so well, the company plans to add offices and advisors in key markets such as Little Rock, Ark., New Orleans and LPL's own home — San Diego.
This firm has a strong lineup of talent that helps it lure top advisors, says Scott Miller, a recruiter with FirstPoint Partners LLC who was previously an LPL executive.
"I think they have done a good job, because they have experienced ex-branch managers from the wirehouse model doing a lot of the recruiting," he says. "This group of managers can recruit from like-minded reps from the wirehouses." See: Former MSSB exec powers up Washington Wealth Management as branch-manager franchise.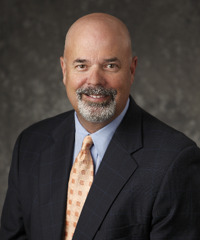 Scott Miller: This group of managers
can recruit from like-minded reps from
the wirehouses.
Stratos is one of the elite firms at LPL dubbed as super offices of supervisory jurisdiction. These are firms that typically set up their own RIA but also manage brokerage assets and bring on advisors who are seeking more services than they may receive if they just work with LPL directly.
LPL changes strategy
LPL has been supportive of these super-OSJs, but recently the firm announced it is changing its strategy and putting more of its focus on helping firms like Stratos grow rather than simply trying to add one $15 million rep at a time. See: LPL Financial wins more breakaway brokers by sacrificing a revenue stream.
In a recent conference call last week, Dan Arnold, chief financial officer of LPL, told analysts that the firm is working to focus on helping its 13,000 advisors grow versus making more footprints.
"LPL Financial is committed to the growth and success of our larger RIA firms such as Stratos," LPL said in a statement to RIABiz. "We have been impressed with the investment Stratos has made in their business and value proposition, and we've been pleased to see them leverage the resources we provide on our RIA custody platform."
The statement also said that Stratos, and similar large wealth management firms affiliated with LPL Financial, have a robust business model that closely aligns with the IBD giant's strategy. See: How LPL's biggest branch office added $3.5 billion this year by beating LPL itself with a key service.
"We are delighted to serve as a strategic partner to these businesses," the statement read. "Reflecting our commitment to the business model of firms such as Stratos, LPL has invested in specialized consultative resources that firms of Stratos' size and growth strategy are now leveraging in sales, operations, and succession planning expertise to build stronger wealth management businesses.
While all of the super-OSJs at LPL are known for being large and fairly successful, each offers a different niche to advisors. For Stratos, the firm wants to bring over advisors and help them to bolster practice management services. RIABiz has written about a number of LPL's super-OSJs and their growth stories. See: How LPL's biggest branch office added $3.5 billion this year by beating LPL itself with a key service.
Lowest payout
Concepcion acknowledges that one way his practice is different from the other OSJs is the lower payout. "Without question, we're lower [in payouts] than any of the other super-OSJs."
He adds that his firm has more staff support to help advisors expand their practices by working with centers of influence.
Stratos has two models that advisors can use. In the first, the firm provides all of the resources. In the second model it's more do-it-yourself; advisors pay for those startup costs themselves. In the model where everything is included, Stratos takes care of finding and securing the office, computers etc.. In the, do-it-yourself model, the advisor gets a higher payout and takes on more costs and responsibilities of running the practice — such as paying for the lease.
The payout grid, which he describes as dramatically lower, averages in the 60% range for those who use the firm's full-service model and averages in the low 80% range for those who go with the do-it-yourself route. In comparison, other OSJs, such as Morristown, N.J.'s Private Advisor Group LLC, the payout can be in the 90% range. See: Amping up recruiting efforts, giant LPL firm grew its revenue by 300% in 2011.
Concepcion acknowledges his firm's payout is lower for a number of reasons, including some expenses that are steeper than at other firms.
"We're trying to build an enterprise that has value that we execute well and have scale."
The advisors have equity in their own firms and the ability to gain ownership with Stratos. Once advisors have been with the firm for a year, they are given the opportunity to gain ownership.
Drumming up business
One of the most unusual aspects of Stratos is the role it plays in helping advisors bolster relationships with centers of influence. Concepcion travels to the towns where advisors are and meets with centers of influence such as estate attorneys and accountants.
"When I was speaking at a conference recently I asked them how many make meaningful referrals to law firms or accounting firms and everyone raised their hands. When I asked them about meaningful referrals back, everyone just laughed, and two people raised their hands," Concepcion says. "These firms don't give back the referrals. How do you sit down and explain to them how to collaborate and how to hold the accounting firm accountable for referrals."
Concepcion says he makes it clear to advisors that if they're working with accounting or law firms that aren't offering up any referrals, they need to go to the next firm.
Concepcion says that meeting with dozens of these firms has convinced him that it is essential for both sides to understand the terms of the deal.
"After a few years of flying around the country, I realized there needed to be forcing mechanisms. It's not rocket science but it works," he says. "I sit down with the accountants and lawyers, and I've had this conversation 50 times. If they want to be a good partner, we'll teach them how. If they don't want to, then it's OK, we'll go with the second-best estate attorney in the city. Every city I go to I'm visiting law firms and accounting firms and banks and helping our advisors get these introductions. I join in all of these meetings."
He feels that his existing advisors are able to gain dramatic growth when these partnerships are set up the right way. Over time, he says the number of advisors on staff has grown dramatically. But his firm has also begun to recruit larger advisors.
Last year, the average advisor Stratos brought on had about $500,000 in gross revenues.
"Were getting more and more independent people to align these folks who have run their own practice," he says. "People are starting to understand who we are. Not only is our average advisor bigger, but each week there are organizations looking to fold under."
LPL helps with compliance
One of the reasons that advisors choose to go with a firm like Stratos is that it handles most of the compliance issues for them. But one giant LPL OSJ found itself getting a compliance ping after it seemingly grew so fast that its compliance leaders appeared to leave out information on a form. See: An LPL super-client hits 'pause' on recruiting after an SEC inquiry and LPL is playing a parental role.
Concepcion says his firm has gotten guidance from LPL regarding certain advisors it should be wary of who don't have clean compliance records. But he says his firm has also worked hard to ensure that its compliance staff is up to snuff.
"Compliance is that one area where you can't afford to scrimp. You have to execute well," he says.
---
Related Moves
October 5, 2018 – 7:40 PM
---
August 19, 2020 – 2:18 AM
---
---
Mentioned in this article:
---
---
---
http://www.baggetta.lfchosting.com/books.htm
A girl imagine placing on Quincenearas dress at the time of her transition to getting a youthful woman mustn't be skipped and destroyed having a Quinceneara difficulty. With each other with the try to look for that occasion, her need to too possess some arranging. During the end, she need to shine the cleverest on this wonderful time of her existence and allow her to obtain that second by providing her the easiest Quinceneara dress fit on her.Ranbanka regales and grips using its " old entire world " allure
http://cubacraft.hol.es/forum/member.php?action=pr
One particular matter that Amazon recognized early on is studying an e-book needs to be as comforting and pleasant as, effectively, looking through a e book. E-readers like the Kindle with their reflective E Ink shows don need to have a vivid backlight to produce it doable to go through. A backlit screen is ideal for considering photographs and looking at movie but numerous e-book enthusiasts like the working experience of an electrophoretic E Ink display screen to backlit LCDs, whether or not the backlights are LEDs. In addition to, E Ink displays only appear much better in vibrant daylight not like the iPad which is able to not simply look washed out but would require some anti-glare procedure likewise.