5 questions advisors must prepare to answer to remain relevant
An advisor must know who he or she is and express it in simple terms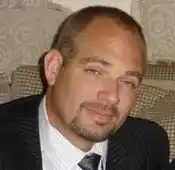 Grant Barger: Any prospect should ask: What is your purpose?
---
---
Pat Mulvey
This is good. I would quibble a little with points 2 and 4. Regarding the relative vs absolute measurement of success- this depends quite a bit on the type of asset pool and the time frame. To me, the most important consideration is to understand the intention/ objective of the assets and manage expectations. Everyone would love to make money and take no risk (absolute return). But, that just isn't practical and there is plenty of academic work to back that up. Most notably, correlations among asset classes are unstable and during times of 'crisis' all asset classes become more correlated. So, when the stuff hits the fan- there aren't many if any places to hide. I would imagine if someone was clairvoyant and capable of foreseeing market behavior they wouldn't be managing client assets- rather they would manage their own.
Regarding point 4- we tend to throw around the word fiduciary quite a bit. Fiduciary standards should manifest themselves in actions/ accountability not simply words. To say we 'put our clients interest first' is empty. What does that mean? It is sort of like saying we have 'smart people' on staff or we 'work hard'. It seems as though you need to define it, demonstrate it and follow through.
Brooke Southall
Good thoughts, Pat.
Brooke