News, Vision & Voice for the Advisory Community
The Chicago outsourcer will soak up and synthesize information from 23,000 advisors and distribute it in real time in an effort to create one big giant brain out of an atomized industry
May 10, 2013 — 5:40 PM UTC by Lisa Shidler
Brooke's Note: More and more often we're told that empires will rise and fall on their ability to capture data and monetize it. One empire, Google, is already in your brain and fast making its way deeper into your molecules. If Mark Zuckerberg is going to make Facebook live out its destiny, he'll need to find a way to not only sell advertising but do so in a way that the right product gets sold to the right and willing consumer. I recall reading Tracy Kidder's "Soul of a New Machine" in college in 1982 in which the CMO of Pepsi reflected that he could cut 90% of his advertising budget — if he just knew which 10% was getting attention. There are huge data inefficiencies out there, which, if reduced, are worth big bucks to companies and society (think of all the time vegetarians could get back if they didn't have to watch Big Mac commercials). So Envestnet, relative to financial advisors, is in about as Google-ish a position as anybody to collect data and deliver it back to advisors in the form of usable intelligence or smarter products. They're not nearly the first but they're a big dog that has shown itself adept at creating economies of scale where none previously existed.
In its bid to be the back office for every financial advisor on the planet, Envestnet has made remarkable progress as the kitchen pantry of fee-based products for a world of brokers who live under a dozens or hundreds of IBD umbrellas. See: 10 reasons why the Envestnet IPO filing is for real.
But now the firm is encroaching on the one stronghold wirehouses have long maintained — that of being living, breathing warehouses of intelligence.
At its annual client conference last week in Chicago, Envestnet announced its new initiative, dubbed "Envestnet Intelligence."
All-encompassing
Firm leaders say it's a first-mover in this area and will give RIAs real-time access to many thousands of advisors, allowing them to benchmark their portfolios and compare many other aspects of the business, including advisory fees and portfolio trends. See: Envestnet breaks out ENV2 to oohs, aahs and a few groans at its bust-out event in Chicago.
Envestnet CEO Bill Crager acknowledges that there are other industry firms that provide benchmarking analysis, but feels his firm's giant database will be more all-encompassing and real-time.
"We think we're positioned to succeed here because we have 23,000 advisors who have accounts on the file and each one has data and it shows what they're charging and it shows their performance and their daily activity. It shows when they're buying or selling. This is information that when we pool it together begins to tell a story. It is the ability to narrow down peer groups. The data is unique to Envestnet. A lot of the other firms offering data products are doing it just to export the data. We have functioning data. These are live advisors and live accounts that we're able to express, and that's the big differentiator."
First-mover advantage
Gaining access to this type and amount of data is incredibly exciting, says Shirl Penney, president and CEO of Dynasty Financial Partners, which works closely with Envestnet. See: Attack of the killer app: Dynasty targets the corner-office broker by combining Envestnet and Callan.
It could enable Envestnet to provide intel to advisors about their growth as well as other benchmarking data on how the firm's return on assets compared to other advisory firms. He also thinks the market information on shifts in asset allocation and asset flows will be extremely helpful to advisors.
Penney says he would use Envestnet's data and even compare the growth of Dynasty's network versus the growth of firms that aren't in the network.
"Wirehouses have this data on their own firms, but Envestnet could get the first-mover advantage in the indie space on providing market-wide intel on what's happening in the indie space." Indeed, Envestnet is rubbing elbows with ex-wirehouse wizards. See: At Envestnet event, Sallie Krawcheck alludes to Crager alliance, blasts women-as-niche marketers and edges perhaps closer to endorsing the RIA model.
Tons and tons of data
These benchmarking tools could be huge for advisors and the independent space, says Phillip Palaveev, of The Ensemble Practice LLC, a consulting firm.
"I think this can be a big deal," he says. "There's not a ton of high quality information when it comes to pricing schedules and the services associated with that. I think Envestnet has a ton of data from clients that can be quite useful."
At Palaveev's his previous consulting firm, Elmsford, NY-based Fusion Advisor Network, which had an affiliation with Envestnet, he recalls looking at some of the data and crafting his own insights. Palaveev was pretty impressed with the way he was able to learn about trends and feels that Envestnet could provide a great deal of help to advisors interested in trends. See: What exactly is Fusion Advisor Network and who did it draw to Las Vegas last week.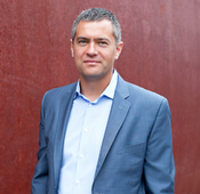 Phil Palaveev: It seems like what
Bill Crager is trying to do
could be a really big deal.

"There's a lot of information out there and it seems like what Bill Crager is trying to do could be a really big deal."
Slow roll-out
Crager says the company is listening closely to what advisors want and trying to give them the information they need to level the playing field compared with what they're getting at the wirehouses. See: Joe Duran lays out his latest case for why wirehouses — and classic RIAs — risk losing out to a coming oligopoly of new-model holistic firms.
"Our entire business has been about helping the advisor to grow, and Envestnet Intelligence is the perfect vehicle to do that," Crager told RIABiz last week at the Envestnet conference.
Some of benchmarking data are already available, and the firm will be launching more aspects of the content all year long. It expects that it will take until this time next year to have everything rolled out.
It's unclear exactly what benchmarking tools the firm will include but at this point it appears there will be many opportunities for advisors to analyze their investment performance alongside other advisors as well as track data about certain firms.
Intelligence, free and otherwise
The data initiative comes in conjunction with HiddenLevers, which has crafted hypothetical macro-level formulas that Crager says will be easy to explain to clients. Some aspects of the new Envestnet Intelligence will be free, but advisors will have to pay for the data provided by HiddenLevers, which will be available later this year.
HiddenLevers is a company RIABiz has kept tabs on since the New York-based firm began in the wealth management space in early 2011. It works to tease out latent connections between economic trends, stock prices and portfolio performance — which will give RIAs the wirehouse-type economic analysis to RIAs. See: Advisor Tested: HiddenLevers roots out hidden connections between world events and client portfolios.
HiddenLevers looks at stocks, ETFs, mutual funds, bond funds, equity options and major currencies, and correlates their movements with 130 economic "levers" or indicators over periods of two and 10 years. See: How HiddenLevers is using the web to bring wirehouse-type economic analysis to RIAs.
What's the big deal?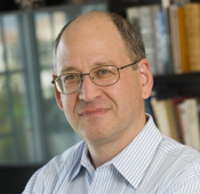 Joel Bruckenstein: There's a lot that
could go wrong with something like
this.
Not everyone is convinced that this new offering will be the game-changer; in fact, it could be much ado about nothing, says industry technology analyst Bill Winterberg.
"Other vendors are already doing this for their advisor users, so Envestnet is just catching up," he says. He points out that Orion Advisor Services LLC derives intelligence from its user base and allows advisors to see their firm's performance along side metrics if other similar firms. See: Orion is outshining competitors in the eyes of some RIAs.
This could be a really cool concept but the "devil is in the details," says Joel P. Bruckenstein, co-producer of the annual Technology Tools for Today conference.
He wonders how useful this data will truly be to advisors — pointing out that many of them aren't that interested in benchmarking tools in general.
"It creates a lot of questions. It's just like when Google is taking your data, you don't know what they're doing with it. There's a lot that could go wrong with something like this. Do they have an independent third-party auditing the data?"
Hot topic
But other industry leaders say these issues are top of mind right now and the first firm to break the code, so to speak, could gain huge success. This general topic was discussed by Michael Kitces, partner at Pinnacle Advisor Solutions, at his Sunday afternoon breakout session at the FPA Retreat in Palm Springs, Calif. recently.
"One of the biggest tends overall I see in the next 10 years is the interconnectivity of advice and information overall," Kitces said.
Envestnet's new tools appear to do just that, says Tim Welsh, president and founder of Nexus Strategy LLC.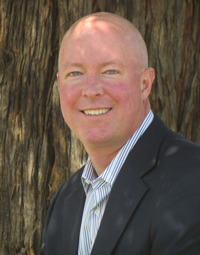 Tim Welsh: Envestnet is a prime
example of how technology leadership has
transferred from the wirehouse firms to
the independents.
"The big picture here is that just like technology and the Internet has transformed other personal service industries, so too is it happening in the investment advisory and wealth management space. It's just taking a bit longer due to the inherent conservatism in the financial services industry and the complex regulatory environment," Welsh says. See: 9 things advisors to 401(k) plans must do to keep clients out of hot water.
These new tools will certainly give independent advisors an edge, he says. "Envestnet is a prime example of how technology leadership has transferred from the wirehouse firms to the independents. The big four wirehouses have spent the last 4-5 years after the financial crisis completely occupied in merging systems with each other, not innovating," he says.
Welsh also thinks that offering these benchmarking tools to RIAs will most certainly be a boon to RIAs.
"In this case, the more comprehensive and integrated platform that Envestnet can deliver will surely attract RIAs — small businesses that need those efficiencies and tools to gain scale and meet the demand coming their way from dissatisfied wirehouse clients/advisors and the massive baby-boomer retirement," he says. See: RIAs and online brokers are winning the market-share game.
Benchmarking can be tricky
Mark Tibergien, chief executive of Pershing Advisor Solutions LLC, knows a thing or two about benchmarking information with financial firms, having worked on doing just that in the early 1990s. He says that on the surface benchmarking, sounds great, but it can get quite complex.
"Envestnet is a real innovator, so I'm not surprised that they would come up with an idea to try to democratize access to data. I don't know anything specifically about their offer, but I intend to look into it," he says.
In the early 1990s, Tibergien introduced the idea of benchmarking financial advisory firms. At the time, Tibergien was partner in Management Advisory Services, a consulting and trading firm, and taught courses to bankers and small-business owners on financing and financial management where benchmarking data was critical. See: Eavesdropping on the Moss Adams workshop: How big and broadly owned your firm should be. He began surveying members and trying to scrub the data to produce reports. Later, he and Rebecca Pomering wrote books about benchmarking practices and how to use the data. He and Pomering continued these efforts when they sold Management Advisory Services to the accounting firm Moss Adams in 1994. See: Will the real Moss Adams please stand up?.
The firm continued providing this type of benchmarking data delving into compensation and staffing but when Tibergien left in 2007, Moss Adams decided to get out of that business.
'What-if' scenarios
Tibergien says there are downsides of these benchmarking analyses — particularly in how the advisory firms use the information and the accuracy of the data.
"In my very long experience with benchmarking advisory firms, I found the biggest mistake advisors made was to focus on comparison rather than insight. It was never about being better or worse, it was all about understanding where there were variances and what was the root cause of those variances so managers could make improvements," Tibergien says. See: Investing in the Digital Age: Why real-time data is a must-have for RIAs and long-term investors.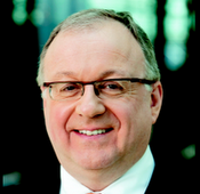 Mark Tibergien: I found the biggest
mistake advisors made was to focus
on comparison rather than insight.
"Intuitively, I like the idea of a tool that allows for advisors to do "what-if" scenarios online. The technology for this is relatively easy to conceive. The challenges with benchmarking have always been the quality of the data and the number of relevant participants."
Envestnet, he says, may want to team up with some experts to "ensure the quality of what they are producing is consistent and not like a badly written Wikipedia page. Anything that industry providers can do to help owners of practices operate as more professional managers is a positive. If they can solve for data quality and participation, they could be onto something good."
Vehicle to growth
Crager says he feels his firm is perfectly positioned to provide this data because its data are current — unlike other benchmarking data currently available.
Right now he believes there's no firm out there providing the breadth and depth of information that Envestnet is seeking to do. "That data isn't being utilized to affect an account yet," he says. "Right now, it's just information out there. People are collecting data but they're not running a platform like we do and they're not able to deliver that data the way we can. We're using living and breathing data. Our advisors are managing accounts on a daily basis and changing things on a daily basis. That data is active."
The company, Crager says, has been working on this initiative for 3-1/2 years, but acknowledges that it wasn't exactly sure how it would turn out at the beginning.
He credits a conversation he had with Jay Hummel, CEO of $1 billion RIA, Lenox Wealth Management Inc., for getting the ball rolling.
Sliced every which way
Hummel says his Cincinnati-based firm works with 220 wealthy families and its niche is corporate executives. He feels the new data will help him to not only compare his firm's portfolios with other advisors' but also to better learn about industry trends and to also more quickly communicate with clients
"We need to synthesize data and do it effectively in a way for clients," he says. "Five years ago, it would be OK for us to communicate with clients in three days if something big happened. Now, that's no longer acceptable. They want us to communicate with them the same day. It will allow us to communicate with not just one client but the entire client base."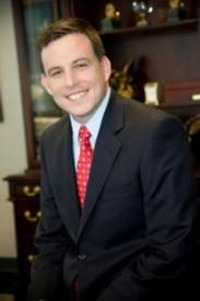 Jay Hummel: I can see our
strategies from an independent standpoint versus
a wirehouse standpoint.
Hummel feels he has better capabilities to narrow downloads of information and come up with trends that impact his business.
"Now under this new program, I can slice it the way I want to see it. If I want to see how Midwest advisors are allocating their accounts, I can see it. I can also see our strategies from an independent standpoint versus a wirehouse standpoint."
Crager also says that for the first time, advisors will also be able to glean and implement information across an entire household.
"The information will feed across the entire household and give the best paths to continuing to manage that account," he says. "The portfolio and the platform will get smarter and smarter about asset placement."
Changing how advisors interact
Envestnet Intelligence includes an interactive section where advisors can make certain pieces of information available to clients. "The client and advisor interaction will be very constant and for clients who are news junkies like me — they can even get this information streamed up on their iPhones," Crager says. See: Schwab finally hops on the iPhone app bandwagon — to the iTune of 30,000 potential RIA employees.
But Crager points out not all clients want to receive this information and could choose to go to a website and receive it in the manner they choose.
Crager thinks that just as Twitter and Facebook have changed communication between people, it is possible his firm's new site could change how managers interact.
"This content hub will change how these managers relate in the marketplace," he says. "The content race will be on, and we'll open up a whole new competitive landscape for asset management. I don't know the end of the story, but I think it'll be a good one and will have a positive outcome that will occur."
---
Mentioned in this article:
Kitces.com
Consulting Firm
Top Executive: Michael Kitces
Moss Adams
Consulting Firm
Top Executive: Rebecca Pomering
FPPad.com
Consulting Firm
Top Executive: Bill Winterberg
---
---
Share your thoughts and opinions with the author or other readers.
Stephen Winks said:
May 10, 2013 — 7:15 PM UTC
Big data cuts both ways as it exposes cost, pricing and effectiveness in highly transparent ways.
The takeaway is there is a lot of fat to cut, less costly, more modern and far more effective approaches to portfolio construction and far higher margins to be achieved at the advisor level. (Brokers have no control over their margins, it is set by their supporting firm determined by its overhead.)
This will make brokers selling of investment products to include investment advice products seem antiquated to advisors addressing and managing investment and administrative values in the best intererst of the investing public.
Importantly, advisors and brokers alike become accountable for and have ongoing responsibilities for their recommendations—presently not possible in a brokerage format—the principle industry push back on supporting the fiduciary standing of brokers.
EnvestNet begs the question of whether any broker/dealer afford can afford to self select not to support the highest level of advisory services and the associated professional standing accorded to brokers fulfilling their fiduciary duties in the best interest of the investing public.
Big data greatly simplifies the business by requiring simplifing processes. It boils down to a very simple equation—how effective is each individual avisor in addressing and managing investment and administrative values in the consumer's best interest.
Let's hope that EnvestNet is not the only firm who wants to help brokers and advisors grow as professionals and accordingly build and grow their business. Right now, given the behavior of our largest brokerage wirehouses which historically have been insular to the best interest of the investing public, it looks like EnvestNet is beginning to pull away from the pack.
SCW
Pat Mulvey said:
May 10, 2013 — 8:25 PM UTC
Anyone familiar with the Trust Universe Comparison Service (TUCS) which Wilshire created back in the 1980's? Technology today makes the communication more immediate but the idea was the same only directed to institutional assets- gather all this raw data like account size, asset allocation, returns for peer groups etc. (for TUCS from the Trust companies and for envestnet from the advisor)- clean the data, organize and analyze it and sell it back to the providers of the raw data for a fee. So, if you want to know the quartile rankings of say…equity exposure for account between 2-5M you can. Or if you want the exposure to passive strategies you can as well. TUCS was very successful and perhaps this will be as well. Surprised the custodians don't do this.
---
---