News, Vision & Voice for the Advisory Community
'First to market' crows Fido. 'Not even close' counter other custodians. But one expert says the Boston-based firm's one-click platform could change everything
May 1, 2013 — 11:59 PM UTC by Kelly O'Mara
Brooke's Note: The cloud does not seem like an exclusive club to me. But at least a couple of top RIA technology experts say that not all clouds are created equal and that Fidelity may be on to something with its latest effort to create a plug-and-play home for financial advisors. Needless to say, not everyone agrees.
Fidelity has announced it will begin offering a third-party cloud-based virtual desktop to its advisors. It's a move some are hailing as an industry first in terms of total integration of an advisor's office needs.
"They're first to market with something like this," says Joel Bruckenstein, publisher of Technology Tools for Today, who argues that the ability to access all small-business and back-office software, as well as industry-specific software like CRM and portfolio reporting, on any mobile device with just one click is a game-changer.
But, the other major custodians — including Pershing Advisor Solutions and TD Ameritrade — are a bit annoyed with all the hype. Fidelity isn't offering anything new, they say. In fact, many advisors can — and do — already contract directly to store their business needs on the cloud and operate via a virtual desktop, which allows an advisor to log-in on their computers into the programs they need online instead of stored directly on a server in the office.
"That technology really isn't new technology," says Patrick Yip, the director of advisory market technology at Pershing. "Essentially, it's just a virtual desktop in the cloud."
Outsource your outsourcing
But, while advisors can convert to a fully cloud-based practice and virtual desktop on their own, most don't want that kind of hassle. To do it on your own requires more work than just plugging into a custodian's offering. Bruckenstein argues that Fidelity is providing scale and vetting that RIAs couldn't get independently. "It's very turnkey," he says. See: Michael Kitces becomes partner at Pinnacle, ambassador for its new TAMP-like service.
The main issue for advisors trying to put all their software in the cloud and operate via a virtual desktop is that the exact reason RIAs want to outsource those needs — they aren't IT experts. That means they don't necessarily know what questions they should ask a third-party cloud provider or how to make sure the security on the system is sufficient.
"Advisors historically have been forced to become cloud computing experts on their own to perform due diligence on cloud providers," says Bill Winterberg, principal at FPPad.com. Now Fidelity has stepped in and saved a lot of the leg work up front when considering a move to the cloud,"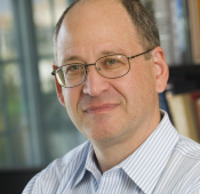 Joel Bruckenstein: They're first to market
with something like this.
One-hour backup guaranteed
Fidelity is contracting with Dallas-based External IT to offer "most of the functionality an advisor needs to run their business," says Ed O'Brien, senior vice president of technology at Fidelity, for $150 per advisor per month. The $150 is paid directly to External IT, not to Fidelity. External IT's website lists United Capital Financial Advisers as a client. United Capital ended the relationship with External IT about 18 months ago "on good terms" and according to a United Capital spokesman.
That External IT package includes office programs — such as Microsoft e-mail servers, QuickBooks, file sharing — all in an online desktop, as well as server hosting. An advisor can access any of those then from anywhere or any device. All work done locally, off-line, will sync automatically once the advisor is online again. In addition, other vendors, such as CRM providers that Fidelity doesn't specifically contract with, can be easily added with a link or a single sign-on system.
"With a click you could get to anything you use," says Bruckenstein.
What really impressed Bruckenstein was the guarantee External IT provides that if e-mail goes down, the company will have it back up within the hour. External IT provides that one-hour guarantee for most of the Microsoft products and a 24-hour guarantee on everything else. While cloud-based systems can save money, because advisors don't have to invest in servers or newer technology, the primary benefit is back-up in the event of a disaster. See: RIAs must prepare for post-disaster recovery or regulators will lower the boom.
"Having a cloud-based practice provides, among other things, better disaster recovery and business continuity plans with fewer programs tied to legacy servers," says Winterberg.
There are no start-up or transition costs to get on Fidelity's External IT program. Account log-ins can also be set-up in brief periods of time and an RIA can control how much access each of those log-ins has. While pricing does not go up with any additional storage needs, more customization beyond the basic platform has additional fees tied to it.
No huge demand, no huge deal
But, TD Ameritrade and Pershing are taking issue with the idea that what Fidelity offers is really all that new.
"We've been running on a private cloud since we've had NetX360," says Yip. NetX360 is Pershing's advisor workstation. And, Yip says a number of their advisors have virtualized their desktops with NetX360. "It was a simple configuration for them." See: Pershing believes its case for NetX360 as the Apple equivalent for advisors is solid.
The main reason Pershing hasn't pursued a more packaged virtual offering, says Yip, is because most of their advisors want choice and the ability to use different customizations. There just hasn't been demand for this, he says.
Jon Patullo, managing director of technology product at TD Ameritrade, agrees. "We just haven't seen a huge demand. If it's something that comes up, then we'd look into it," says Patullo.
TD offers an open API, which Patullo believes gives advisors more flexibility and choice, because it also allows more programs to integrate directly with TD by writing code specifically for their system — instead of just adding a link to a virtual desktop.
"We're not just trying to link to other systems," says Patullo, noting that just being able to launch Microsoft Office on a virtual platform "isn't a big deal." TD, he says, is pursuing "smart integration." See: TD Ameritrade's 2012 Elite Advisor Summit gathers $89 billion of RIA assets under one Laguna Beach umbrella.
Fancier package
And, Schwab Advisor Services says that it is able to meet the market need for cloud-based solutions from its advisors with its current offerings: a hosted version of PortfolioCenter, portfolio management software, and an internet-based integrated office provider. See: Schwab's plan to quickly get 1,750 RIAs off the desktop gets pricing and a pilot.
"It's relatively easy to replicate. It's certainly not ground-breaking," says Spenser Segal, CEO and founder of ActiFi. "What Fidelity is offering is just a little more elegance and packaging."
Even O'Brien acknowledges that what Fidelity has isn't anything particularly unique or something that other custodians couldn't copy.
"Any of the custodians could probably put together an offering like this," says O'Brien, but they haven't.
Though some components in the deal with Exchange IT are exclusive, he says, any of the custodians could build something similar. It just would take work, building out the infrastructure and negotiating similar bulk benefits. And, individual advisors could contract directly, but "they're probably not going to get full suite of services," he says.
Breakaway brokers
Fidelity is hoping that the External IT product will be tempting for breakaway brokers, who are often looking for an easy all-in-one set-up without transition costs — and are willing to pay for the simplicity. "It lowers the cost of entry," says O'Brien. See: How the breakaway movement is driving the outsourcing trend.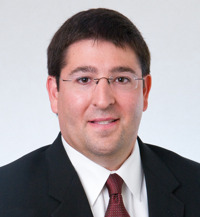 Spenser Segal: It's relatively easy to
replicate. It's certainly not ground-breaking.
"I think this is a very attractive offering for a breakaway," says Bruckenstein. Or, for that matter, a small broker-dealer who has antiquated technology, he adds.
Advisors nearing a transition point — such as the need to replace an outdated server — might also be attracted to Fidelity's new offering. And, O'Brien believes it could be beneficial to advisors looking to grow through acquisition, since adding advisors is just as simple as paying $150 more per month. (O'Brien did acknowledge that many roll-ups already have their own similar cloud-based systems.)
Legwork
The deal with External IT will become available in July after the buildout, but O'Brien says that since the announcement last week they've already had calls from a number of advisors interested. And, there are plenty of Fidelity RIA custody clients currently using some aspects of these products on their own pieced-together systems.
Training in the Fidelity/External IT system will be provided online, via a dashboard when advisors sign into their virtual desktop, or through a 1-800 dedicated number with External IT. O'Brien says Fidelity constantly looks at all types of vendors, but External IT offered what the company was looking for in terms of disaster recovery guarantees and fast initial set-up for advisors. External IT also has good working relationships with Microsoft, which many offices use for a number of programs, and can help with things like licensing.
"They've done a lot of the legwork," says O'Brien — legwork Fidelity is hoping will make this system a one-stop shop for advisors' technology portal.
Wealth Central progression
In 2009 Fidelity first integrated the tools on its custodian platform, called WealthCentral. In the years following, it then migrated to the web, but advisors still had legacy technology in their offices to run things like exchange servers, email hosting, or file sharing. See: Technology review: Fidelity's WealthCentral is solid and smart but still has seams.
"They felt like they were moving forward, but they still had to maintain this legacy infrastructure for a small number of things in the office," says O'Brien.
"It's nice logical progression of the WealthCentral story," he says. See: Fidelity wins converts to WealthCentral, but most of its advisors have yet to make the switch.
WealthCentral currently has 99% of Fidelity clients on it, with about 3,200 firms and 40,000 users, and the company's legacy platform will be decommissioned by the middle of this year. Fidelity is working now to incorporate more Fidelity services directly into WealthCentral and "keep it going strongly," says O'Brien.
Today, O'Brien says many advisors still run some office tools on local machines, but are in the process of moving to the cloud and want to be able to operate their business from their tablet. "We think of it as a natural progression," says O'Brien.
Even if what Fidelity is providing isn't necessarily new, ActiFi's Segal does agree that there's a growing desire for more and more services to be outsourced and for advisors to stop having to manage the technology infrastructure that makes up RIA offices. Fidelity's system is just answering those needs in one tidy package.
"There's definitely a demand," says Segal.
External IT is self-described as a company started on a "sunny afternoon, with three geeks, eleven years ago, newly graduated from NYU. At the time, one of them was running an IT consulting business out of the World Trade Center, a company he had launched all the way back in high school. As for the other two, they were busy merely being brilliant."
---
Mentioned in this article:
---
---
Share your thoughts and opinions with the author or other readers.
Peter Giza said:
May 2, 2013 — 5:50 PM UTC
Kelly,
I think it a good play for Fidelity to leverage an outside entity to provide something that has been well commoditized. There really isn't anything earthshattering outside Fidelity's choice to buy versus build.
In 2009 I was in a search for a Cloud provider that actually wanted to understand the needs of this industry. At the recommendation of Desktone I was pointed to ICC Global Hosting in summer of 2009. Since that time ICC Global Hosting (www.iccgh.com) has been supplying virtual desktops, virtual offices, back up and recovery and instant-on office scalability.
I know the ExternalIT folks and they are a very competent team. But this is not a disruptive event rather it is basic component of Cloud computing.
For me the excitement is that after bringing this technology to advisors four years ago they are now willing to adopt this technology and being a part of that is gratifying.
A prediction came from RIMM's CEO Thorsten Heins today that tablets will be dead in five years and that cell phones will be everyone's portable computing platform that will plug into docks that will provide other user input and display capabilities.
This has started with many companies tossing their desktops and providing laptops and access to virtual offices via Cloud offerings from the likes of ICC and others.
Pete
Brian McGrath said:
May 22, 2013 — 3:53 AM UTC
I am having trouble seeing the innovation here. And it's not very cost effective. It's a commodity service that will undoubtedly be offered on lower cost platforms like Amazon Web Servies. Aside of the 'discount', where is Fidelity's value add?
---
---