A $15-billion roll-up-like venture in Canada gets a US foothold with a Dynasty Financial deal -- and vice-versa
With the deal, born on a frozen lake in Montana, both companies are attempting to keep assets from crossing their borders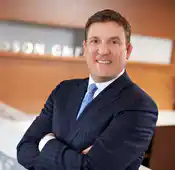 Andrew Marsh: It's a way for them to manage the account and get paid on it.
---
---
Mentioned in this article:
---
---
---
http://letotut.kz/user/kopetpdvig/
The passthrough port is also used to host iPad-compatible extras and adapters, such as the Apple Digicam Relationship package, or VGA film adapter.
http://www.fsienergy.com/ep.html
Although some individuals could scientists are involved concerning the long-term impact on the teenage thoughts, stating that Ritalin could hinder normal mind development. Which is why some scientists are beginning to test out Consideration deficit hyperactivity disorder and seafood oil experiments.