How two ex-myCFO guys are winning big RIA clients by using a pilot fish strategy to win Advent clients without harming the host
WealthSite is a no-name, but its customers are not, and it's winning by skimming the performance reporting off the top of Advent and PortfolioCenter accounts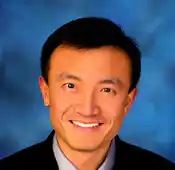 Bo Dong: We actually are helping Advent, not so much taking business away. Otherwise, you probably would have jumped.
---
---
---
Elmer Rich III
Gee, "a series of very large, interesting, big-staffed, VC-backed, turbocharged Silicon Valley-based technology startup ventures of late." The business is almost starting to sound glamorous! Who doesn't like turbo-charged?
It sure would be great if anyone could come up with ways to make money in our industry that don't takes decades of hard, detailed, careful work — that pass compliance.
Brooke Southall
Elmer,
It was my dream at one time to own a Saab Turbo. I'm still working my way up to it and now they're becoming extinct.
good comment,
Brooke
Elmer Rich III
I remember that car. It was advanced and cool for the time. I always get bugged by the turbo lag, however. My preference is a supercharger. It spins up instantly.
BTW, haven't driven in 1.5 years – owned a car in 20+ years. I am a city mouse. Like cars but hate sitting in traffic.
If and when, think I would go for souped up Mustang with 5 speed. Love stick shift.
Would you buy an old one? Of course, in Bay Area you need a car. Not in Chicago.
Mr. J. L. Livermore
Dear Mr. Rich,
I love you.
JLL
Bo Dong
Gatemore London Office signed the contract last week and all their reports are live this week.
Brooke Southall
Bo,
Thanks for the update and congrats.
Elmer,
Word. You can't improve on that.
Brooke
Brooke Southall
I deleted two comments left by someone who decided he no longer wanted to be on record with those thoughts. I won't always agree to that but it seemed reasonable under the circumstances.
Brooke
http://icamtech.com
September 11, 2013 — 8:21 AM
[url=http://icamtech.com]light bulb[/url],[url=http://icamtech.com/led_industrial_highbay_light]led highbay light[/url],[url=http://icamtech.com/led_Downlights]chandelier[/url],[url=http://icamtech.com/led_street_light]vintage street light[/url],[url=http://icamtech.com/led_tube_lights]light tube[/url],[url=http://icamtech.com/led_flood_light]led flood light[/url],[url=http://icamtech.com/led_panel]led panel light[/url],[url=http://icamtech.com/led_light_bulbs]light bulbs[/url],[url=http://icamtech.com]المصباح الكهربائي[/url],[url=http://icamtech.com/led_industrial_highbay_light]lumière menée de travail[/url],[url=http://icamtech.com/led_Downlights]LED Glühbirne[/url],[url=http://icamtech.com/led_street_light]farolas led[/url],[url=http://icamtech.com/led_tube_lights]tubos llevados[/url],[url=http://icamtech.com/led_flood_light]LED Flutlicht[/url],[url=http://icamtech.com/led_panel]par20 led[/url],[url=http://icamtech.com/led_light_bulbs]lampadine principali[/url],[url=http://icamtech.com/led_display_screen]Светодиодная вывеска[/url],[url=http://icamtech.com/led_par_lamp]latas de la igualdad del LED[/url],[url=http://icamtech.com/led_spotlight]faretti a led[/url],[url=http://icamtech.com/led_candles]candele a led[/url],[url=http://icamtech.com/led_light_bars]led lightbars[/url],<a href="http://icamtech.com" rel="nofollow">led lighting</a>,<a href="http://icamtech.com/led_industrial_highbay_light" rel="nofollow">highbay lighting</a>,<a href="http://icamtech.com/led_Downlights" rel="nofollow">square downlights</a>,<a href="http://icamtech.com/led_street_light" rel="nofollow">solar street light</a>,<a href="http://icamtech.com/led_tube_lights" rel="nofollow">light tube</a>,<a href="http://icamtech.com/led_flood_light" rel="nofollow">led outdoor flood light</a>,<a href="http://icamtech.com/led_panel" rel="nofollow">led light panels</a>,<a href="http://icamtech.com/led_light_bulbs" rel="nofollow">led bulbs</a>,<a href="http://icamtech.com" rel="nofollow">Светодиодные лампы</a>,<a href="http://icamtech.com/led_industrial_highbay_light" rel="nofollow">industrial levou luz</a>,<a href="http://icamtech.com/led_Downlights" rel="nofollow">LEDシーリングライト</a>,<a href="http://icamtech.com/led_street_light" rel="nofollow">Luzes LED de rua</a>,<a href="http://icamtech.com/led_tube_lights" rel="nofollow">أنابيب أدى</a>,<a href="http://icamtech.com/led_flood_light" rel="nofollow">led árvíz világítás</a>,<a href="http://icamtech.com/led_panel" rel="nofollow">mené élèvent le panneau</a>,<a href="http://icamtech.com/led_light_bulbs" rel="nofollow">Bombillas LED</a>,<a href="http://icamtech.com/led_display_screen" rel="nofollow">led china</a>,<a href="http://icamtech.com/led_par_lamp" rel="nofollow">levaram latas par</a>,<a href="http://icamtech.com/led_spotlight" rel="nofollow">옥외지도 된 스포트라이트</a>,<a href="http://icamtech.com/led_candles" rel="nofollow">humantong mga ilaw ng kandila</a>,<a href="http://icamtech.com/led_light_bars" rel="nofollow">lâmpadas led</a>