News, Vision & Voice for the Advisory Community
Mark Casady's explanation is hard to swallow for Danny Sarch, Mindy Diamond; Bettinger inveighs against 'rat trap' of checkbook recruiting; Ryan Shanks says advisors are "numb to the chaos"
April 26, 2013 — 5:17 PM UTC by Lisa Shidler
Brooke's Note: It was only a quarter. But clearly nobody saw this coming and it has evoked strong reaction. Breakaways are a lifeblood of RIA business so it may be more proper to overreact than underreact.
LPL Financial and Raymond James hit a serious cold snap in their recruiting efforts during the first quarter gaining few new advisors — and colorful remarks by Schwab CEO Walter Bettinger suggest similar recruiting weather at that company. TD Ameritrade revealed that its recruiting numbers were off, too.
LPL's CEO blames the hot market for the cold snap and says advisors don't want to leave because they're working with active clients who are moving assets out of cash.
"Overall growth in net new advisors was modest this quarter particularly compared to the strong fourth quarter," said Mark Casady, CEO of LPL Financial on Thursday during an earnings call with analysts and reporters. "We believe improving market conditions extended the business development sales cycle." See: LPL shows flashes of its new image at Financial Masters 2013.
He continued: "The overall level of advisor movement was slowing across the industry and this is a normal event in our industry particularly in initial stages of market recovery when investors' engagement is pronounced."
LPL gained 25 net new advisors in the fourth quarter, down from 182 net new advisors in the fourth quarter of 2012.
But LPL announced net revenue of $974.8 million for the first quarter of 2013, up 8.1% compared to first quarter 2012 net revenue of $901.8 million. See: LPL's RIA assets skyrocketed in 2012.
LPL's stock closed Thursday at $34.92 a share — up from $28.41 six months ago but pretty much the same as it was a year ago: On April 25, 2012 a share of LPL cost $36.97.
For its part, Raymond James Financial Inc. announced Wednesday that it added just four new advisors in the United States in the first quarter. Raymond James had net revenue for the first quarter of $1.14 billion, an increase of 31% compared with the year-ago quarter. Raymond James had a total of 5,431 advisors at the end of March up from 5,427 on Dec. 31, 2012. In the U.S. the firm lost 25 net advisors in the fourth quarter of 2012 compared to the company's third quarter. See: Raymond James launches 'phenomenal' RIA-like pay structure to the $100 million set.
'Hungrier than ever'
Mindy Diamond of Diamond Consultants is skeptical about LPL's explanation for its sluggish recruitment quarter and wonders if the reasons lie more with LPL than with a hot market.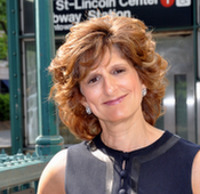 Mindy Diamond: LPL has lost its
luster.
"Yes, it's true advisors are focused on clients, but they'll still move and go to another firm. Advisors are listening and hungrier than ever before to leave," she says. "LPL has lost its luster and it's not necessarily the best choice out there for advisors like it used to be years ago. I'm not at all surprised by LPL's numbers."
During a Q&A with industry analysts, one analyst asked Casady about LPL's reputation as a firm that doesn't have a welcoming culture for advisors because it has grown so big.
Casady maintained that the firm still has steep retention levels and is still in the top one or two among its peers in recruiting new talent.
"We feel very good about the fundamentals of the business," he says. "We know we can always find ways to improve our service for our advisors. We very much value what they're doing and we understand the pressure they're under."
Diamond was also taken aback by Raymond James' numbers.
"I am really surprised to see the lower numbers at Raymond James. They have an outstanding reputation among advisors."
'Just BS'
It was also a busy recruiting quarter for Danny Sarch, president of Leitner Sarch Consultants in White Plains, N.Y. He's not so sure he buys LPL's recruiting explanation either and was also surprised that Raymond James had such a bad recruiting quarter.
Sarch points out that it often takes months for advisors to make a move and says in most cases, advisors wouldn't delay just because the market is doing well. He acknowledges that a catastrophic event such as the Boston bombing certainly could cause a delay of a week or two, but general market conditions shouldn't hold off moves. See: What RIABiz reporter Kelly O'Mara experienced running the Boston Marathon yesterday.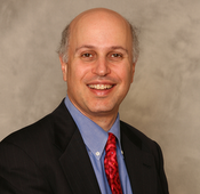 Danny Sarch: To say that investors'
sentiments affects whether they move in
March is just silly.
"These advisor moves can take months and they're not looking at what the markets are doing," Sarch says. "Those excuses are just BS To say that investors' sentiments affects whether they move in March is just silly."
He reported that most of the deals his firm engineered in the first quarter were wirehouse to wirehouse.
Get 'em when they're not looking
But recruiter Ryan Shanks, CEO of Finetooth Consulting, thinks numbers have dropped industry wide and he agrees with LPL's explanation.
"I do think that overall recruiting has slowed down some and it can be attributed to more engaged clients for the advisors," he says. "My impression is that for these two larger IBD's that if they are off slightly, it appears as if they are failing at recruiting," Shanks says. "This is always the scenario when the bar is raised. I think the more stabilized things get in the marketplace, the more comfortable advisors get. The objective is to engage with the advisors when they aren't looking. There is so much noise in the marketplace with 'my brand is better' that advisors become numb to the chaos and just settle in where they are."
Overall good news
Raymond James' Scott Curtis, speaking at the company's conference in Dallas this week, pointed out that the firm has had strong long-term growth. In 2008, Raymond James Financial Services had 3,150 advisors and $109 billion in client assets. As of last Friday, the firm's advisors had grown 3% in five years, up to 3,240 advisors with $174 billion in client assets.
In the firm's spring business update Thursday with analysts, Charles Schwab CEO Walt Bettinger was also questioned about the poor advisor breakaway results in the industry. He told analysts that he remains upbeat about the long-term pipeline but says it's normal to have these short-term ups and downs.
"It will periodically have times in which it has minor bubbles either, up or down, depending on what's going on at the often at the parent level of the firms that these individuals work for but that the focus should be less on a quarter-to-quarter calculation of how many people or firms are breaking away and more what is the overall trend of RIA's winning in the market and financial advisors who choose to be in an entrepreneurial world, deciding to go off and be independent," Bettinger says.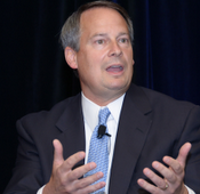 Walt Bettinger: That is a rat
trap that we chose not to
go down.
He also told analysts that even if recruiting numbers fall, his firm won't offer flashy bonuses to advisors.
"Our strategy has remained the same. We do not buy financial advisors into the RIA world with checks, with financial incentives. That … begins to make RIA custodians take the first step towards looking like … the wirehouses who pay financial advisors to bounce around from one firm to another. So that is a rat trap that we chose not to go down. Some competitors did and we're not going to go there in the future. We'll ride the mega-trend of financial advisors who want to be an entrepreneur moving into the RIA world and be pleased with that rate of growth." See: Schwab nonprofit ponies up $500K for simulated securities floor to give prospective advisors hands-on experience.
Not long term: Fidelity
Mike Durbin, president of Fidelity Institutional Wealth Services, also maintains recruiting is a long-term game. "While we can look at advisor movement on a quarter-by-quarter basis and see that movement appears to be slowing a bit, we wouldn't read this as a long-term trend," he says.
He points out that on average it takes advisors eight months to execute a move. And it's quite common for advisors to explore two different business models before making a move. He also says that 80% of advisors who moved to the RIA channel explored at least one external option such as a strategic or functional outsourcer.
"The reality is that these are long-term, strategic decisions," Durbin says. "And with the range of options in play among partners and firm models, there is far more for to explore than just five years ago."
He didn't offer specific numbers about recruiting but did say the first has a "strong sales pipeline" and "expect to see more movement throughout the year."
Durbin also pointed out that the first quarter of this year was a near record quarter for flows from existing clients, a strong indicator that the firm's "value proposition is still resonating."
TD recruitment also slowing
For its part, TD Ameritrade says the firm attracted 94 new breakaway brokers in its second fiscal quarter, which runs from Jan. 1 to March 31, bringing the firm's year-to-date number to 204. The firm also acknowledged that it was fewer than it brought in the previous quarter. The firm brought 110 advisors in its quarter ending Dec. 31, 2012.
"While we brought in few advisors in the second quarter, we're on track to meet or exceed our recruitment numbers from the previous year," says spokeswoman Kristin Petrick. See: Veteran recruiter effects a reverse breakaway of his own, moving to a more captive, more compensated life at TD Ameritrade.
When down is up
Casady explained to analysts that it's quite typical for the firm to have "strong same-store sales" and lower recruits. Likewise, he said, in the fourth quarter, sales were down but advisor recruiting was actually up. By same-store sales, he's referring to account activity such as advisors getting new clients and moving assets for clients.
"When recruiting is down, then our same-store sales are up and when our same-store sales are up, then recruiting is typically down," he says. "This is very classic. We're hoping this classic quarter will turn into a classic year for the business."
Speaking to RIABiz after the call, Dan Arnold CFO of LPL, said that while recruiting was down, money was being moved out of cash in the first quarter. "In the first quarter, we saw a lot of new money coming in and new accounts," he said.
OSJ success
Despite recruiting challenges, one of the successes for LPL has been its Office of Supervisory Jurisdiction (OSJ) models. These are giant firms that can provide compliance and back-office help to new advisors who join LPL. Many of these firms have their own RIAs as well. In some cases, these firms can also offer a more nurturing culture, giving advisors more hand-holding than they may receive from the giant LPL. See: LPL reaches hard-won agreement to rein in bonuses to big advisors that had proved to be overly generous.
As a sign of how important these firms are to LPL, Casady told analysts that he spent the day before at one of the firm's largest OSJs — Private Advisor Group which was co-founded by John Hyland and Patrick Sullivan. See: How LPL's biggest branch office added $3.5 billion this year by beating LPL itself with a key service.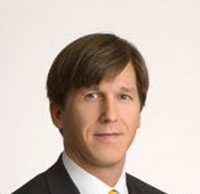 Dan Arnold: It's not that LPL
is too big. When you plug
in at a local level, it
certainly creates a camaraderie at the
local level.
Connect locally
Speaking to RIABiz after the conference call, Arnold said he believes the super OSJ model gives advisors another option.
"It works for someone who wants their own practice but doesn't want to open their own doors," he says. "It creates a very helpful way for them to achieve independence. It's not that LPL is too big. When you plug in at a local level, it certainly creates a camaraderie at the local level."
Casady also says that the company's efforts to overhaul its service and outsource activity will actually increase customer service with clients. LPL has been slashing costs for some time. See: What's behind LPL's decision to slash its ticket charges for advisors.
To illustrate, Casady said that currently, members of the firm's insurance team spend a great deal of time completing data entry and by outsourcing that task, they'll be able to spend more time with advisors.
RIA growth
One of the most successful aspects of LPL's earnings continues to be the ongoing and dramatic growth of its RIA model. The firm has $46.7 billion in assets, which is up 72% from a year ago. The firm just started this platform at the end of 2008. (Note: LPL counts the commission-based assets of hybrid RIAs as RIA assets along with fee-based ones.) See: LPL vacuums up yet another $1-billion cluster of mostly RIA assets Alabama-style.
"The appeal of the model will maintain itself and we expect good solid growth in that area," says Arnold. "We feel good that we'll continue to grow this business line in an extraordinary way."
---
Mentioned in this article:
Private Advisor Group
Specialized Breakaway Service, RIA-Friendly Broker-Dealer, RIA Serving Other RIAs
Top Executive: John Hyland
---
---
Share your thoughts and opinions with the author or other readers.
Stephen Winks said:
April 26, 2013 — 7:52 PM UTC
Could the slowing down in recruiting have anything to do with there is little actual custodial and IB/D support for advisory services for brokers who wish to become advisors. If so, why go to wirehouse lite, when wirehouses don't support advice either. And wirehouses write BIG checks for success.
The industry is starving for advisory services leadership that is unambiguous in supporting brokers and advisors being accountable for their recommendations and their associated ongoing fiduciary responsibilities for every thing they have ever sold and all client holdings including inherited assets. Simply acknowledging fiduciary standing and having the ability to prove one is acting in the consumer's best interest, will restore honor and integrity which in turn restores the trust and confidence of the investing public.
There is a leadership vacuum the SEC is trying to resolve, which when filled will determine the winner of the recruiting wars..
SCW
Jeff Spears said:
April 26, 2013 — 10:06 PM UTC
The recruiting environment does feel bad.
When I feel this way it usually signals a bottom.
Last time I had this feeling was March 9, 2009….:)
Have a great weekend
http://olsztyn-holandia.pl/members/g2tybbbm7.html said:
June 26, 2014 — 5:22 AM UTC
You'll find a huge selection of Apple Bottoms website gifts to give to virtually everyone which you know because there are so a lot of wonderful clothes items and components. You are able to do your entire holiday gift shopping though sitting in your chair and clicking the mouse a couple times. It's so simple to utilize and quick to shop along with the Apple Bottoms website. The Apple Bottoms website has classy tops, stylish necklaces, trendy sneakers, earrings, hip hop shorts, fashionable skirts, vests, handy gloves, bracelets, chic pants, stylish denim and far more. Apple Bottoms Website Store
http://earthtouchdesigns.com/page11.php said:
June 26, 2014 — 6:50 AM UTC
You will discover numerous components to talk about if you need to determine effects quick, nonetheless if you would like to be sure you're teaching in your max opportunity, make sure you won't at any time neglect these 3 tips.
---
---