News, Vision & Voice for the Advisory Community
At the broker's annual event in Dallas, two advisors told their stories with generous details
April 25, 2013 — 7:23 PM UTC by Guest Columnists Eric Bran and Sarah Fanous-Samaan
Brooke's Note: if there is a foolproof way to produce valuable sessions at advisor conferences, it is by use of advisors. Each advisor has a practice that is its own laboratory of ideas, execution and personalities. Here are two Raymond James advisors at Raymond James Financial Services LLC's National Conference for Professional Development 2013, offering up a number of interesting points about how they hit walls and then found a way to get over or around them.
Guest columnists Eric Bran and Sarah Fanous-Samaan are in the employ of Raymond James Financial Inc..
The significant problems we face in life cannot be solved at the same level of thinking we were at when we created them. — Albert Einstein
Advisor Jack Kennedy doesn't profess to be a world-class physicist, but whenever his practice reaches a crossroads, he uses those words by Einstein to remind him that often the solution to any problem may simply be a fresh approach.
And when Kennedy's West Deptford, N.J-based practice continuously ran up against capacity issues, he knew he had to think differently about his business. By segmenting his book, and creating service levels commensurate with the size of the account to take advantage of his team's capacity limits, Kennedy redefined his business model and revitalized his practice. See: Schwab encourages RIAs to adopt client segmentation but some don't approve.
A 20-year veteran, Kennedy spent his first 12 years in the business with Edward Jones. His experience there conditioned him to think about growth by serving as many clients as possible to run up AUM, not unlike a fast-food-restaurant approach. Whether the client had $5,000 or $5 million, Kennedy's team would deliver the same high level of service to each. See: United Capital's Joe Duran throttles back on deals as he opens an RIA version of Hamburger University.
"Bringing on every client, regardless of the size of the relationship, resulted in our reaching very quickly our capacity to effectively serve them," says Kennedy. "So when we reached full capacity in terms of clients and AUM, we would streamline our processes and deliverables, kind of like McDonald's, to build more capacity. But, invariably, we would hit another wall, so, like Einstein says, we decided we needed to come at the problem by a different approach."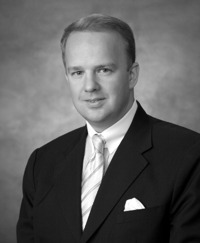 Jack Kennedy's experience at Edward Jones
conditioned him to think about growth
by serving as many clients as
possible to run up AUM, not
unlike a fast-food-restaurant approach.
Instead of focusing on the number of clients they brought in, the team began concentrating on the quality of the relationships in their book. By segmenting out the top 20% of his client relationships and providing a concierge-level product for them, Kennedy's team has been able to realize growth at an impressive rate — 28% in the last six months. And by setting up a different division within his practice to handle the other 80%, he has a built-in pipeline to feed his top-level client list and consistently build up his core revenue-generating relationships. See: Are ultra-high-net-worth clients really worth it?.
"It's a three-legged stool," says Kennedy. "One in which our client, the firm, and our team each bring value to the relationship, each of us are reciprocal, and each of us benefit. By taking this qualitative approach to our relationships, not only can you build capacity in your practice, but you can also focus on the relationships that bring the most benefit to your practice."
His presentation at this year's NCPD is somewhat of a sequel to a talk he gave in 2007 about how he reached the $1 million revenue level with his practice by streamlining systems and process for efficiency. Six years later, and after implementing his segmentation strategy, his assets under management have reached $194 million. Kennedy has set a goal for his practice to reach the $1 billion AUM benchmark, and his process is so well-defined that he even knows how long it figures to take — 10.8 years, in fact.
Kennedy says that any practice, regardless of what stage it is in or level of maturity, can benefit from a segmentation strategy.
"Changing your practice from a quantitative method of measuring results to a qualitative method of determining value can truly revitalize it," says Kennedy. "It can enhance the quality of the experience for your client and drive up revenue, and still afford you the time to enjoy life away from the office."
Jack earned a bachelor's degree from Rutgers University while studying prelaw. Jack currently serves as trustee of the Greater Woodbury Chamber of Commerce, chairman of the KIG Charitable Foundation Committee, and has been a member of the Kiwanis Club of Woodbury for 16 years. Jack delivers the daily business radio report at 10:25 a.m. on KYW News Radio, AM 1060.
How Rex Whiteside succeeds by focusing on second-generation business owners
For branch manager Rex Whiteside, of Whiteside Wealth Management Inc. in Houston, the idea espoused by Apple Inc.'s Steve Jobs rings true every day. He's spent the past few years transforming his business using simple, yet better processes. That has allowed the advisors in his branch to "completely reinvent what we do," he says. See: Revenge of the branch managers: Washington Wealth is rapidly putting ex-wirehouse workers in play nationwide.
At his session on Tuesday, Whiteside suggested that advisors who want to expand their practice ask themselves these questions — and answer them honestly:
- Do you have a process in place to give your clients a consistent experience?
- Can your team run that process for you?
- Are you actively engaged in outreach?
Rex started by codifying his entire process and putting all the information into a binder so that the team knows what to do — and when. Then he defined his ideal client and what issues he could help them address.
"I focus on second-generation business owners," he explained. "They want organization in their financial and personal lives. They don't have time to keep up with the complexities of how their investments interact. Wealthy people are also craving coordination among their own advisors. We became better communicators and stepped into that role." See: Family Office Exchange is betting that RIAs and the ultra-affluent can't get enough of each other.
As his firm was revamping its process, Rex realized he was spending just 5% of his time in active outreach, when he really wanted to focus on the big six: Meeting or speaking with clients, prospects and centers of influence. He hired a great team who can run the practice without him, so he could do more outreach. See: Behind the PR man's curtain: how RIAs can successfully deal with the media.
"That was a reality check for me," Rex admitted. "Now that we've done the work and have the right process and team in place, I can get out and meet clients, prospects and centers of influence. It's really easy to grow your business when you do that. In fact, our growth approximates the percentage we dedicate to daily active outreach. It makes a huge difference."
Since the overhaul, Rex has gone from $350,000 in production, $35 million in assets and more than 400 relationships to $1.9 million in production and $110 million in advised assets from 72 relationships. He also attributes the growth to the coaching culture at Raymond James.
For example, Dave Patchen, regional director, encouraged like-minded advisors to share what they're doing so they wouldn't have to reinvent the wheel. That support spawned a natural progression for Rex to go from a plateauing advisor to an entrepreneur.
"I like to share ideas. Being around other successful advisors reinvigorated me. You can take what others have done before and make it your own," Rex noted. "Being around a bunch of other drivers made me enthusiastic, a bit more fired up to see the possibilities."
That open environment is one of the reasons Rex was drawn to the independent side of the business in the first place. "The sharing culture has been instrumental to our growth," he said. "I'm happy to return the favor and talk about what worked for us because we get back what we give. There's a lot of room for success."
During his session at NCPD, he shared with other advisors how his current practice evolved in order to grow, particularly his Wealth Management Plan. "It's now a complete holistic financial planning document and is very simple to understand," Rex explained. "It's a living, breathing document that evolves with the client, starts to get the client organized and starts to solve specific issues the client has."
The plan also includes an action list, a homework assignment of sorts for clients, advisors and centers of influence. "It allows us to keep our word when we're working with clients, and it makes sure we get what we need from clients and partners," Rex said.
He also changed the way he interacts with prospects. "As advisors, we constantly have to evolve and refine because our markets have changed. Clients are more skeptical about making referrals or changing advisors," he explained. "It's a tough market."
To counteract that wariness, his team adopted a "no expectations" mindset when meeting prospects, dubbed the Zen advisor. They strive to let go of the prospecting pressure and thus the fear of rejection. "You are definitely in a more powerful state of mind. Your genuineness shines through. The goal is just to get to know each person better," Rex said.
"All I'm looking for is the right fit for us. So we go deeper with the questions and listen to the answers. We're learning who we should take on and who we shouldn't. I admit it took practice to stop offering solutions right then and there. But once I did, I realized that a more relaxed mindset allows me to meet any client, no matter how big, and not be stressed."
Rex lives in Houston with his wife, Kristi, and their two children. He is an avid outdoorsman and also enjoys tennis, golf and coaching his children's teams. He believes in serving his community and is active in a number of charities, including the Clayton Dabney Foundation, where he serves on the board.
---
Mentioned in this article:
---
---
Share your thoughts and opinions with the author or other readers.
---