Michael Collins: Only the fittest roll out.
Brooke's Note: It's pretty easy to make a case against hedge funds based on their reputation. You don't know what you're getting. You don't know what you're paying. You do know that what you'll pay is orders of magnitude more than any other asset category. You are also aware that hedge funds haven't, with exceptions, proved to be necessarily better performers than mutual funds. And when the 100-year financial flood of 2008 came along, the last line of hedge fund defense — low correlation — left you holding the bag. Knowing that I felt that way, Sondra Harris, (wearing a PR hat) covered an IMI conference in San Francisco with a mission to upend my biases. I think she'll at least make the jury bicker.
Earlier this month, I attended some sessions of the Consultants Conference held in San Francisco by the Investment Management Institute. The IMI is a research and educational organization for institutional investors and wealthy families worldwide. Speakers included hedge fund industry pioneer, Michael Collins, president of Collins Capital, which manages multi-strategy, multi-manager hedge fund portfolios.
Collins thinks that RIAs may soon come to embrace hedge funds more closely—now that alternative investments are becoming intrinsic to current portfolio allocation strategies. See: In search of alternative income solutions in the current low-yield environment.
Before you click away from this article with a loud, "No way!" take a look at how this industry is growing, and consider eight trends Collins identifies as indicators that the hedge fund industry is undergoing some serious changes — for the better.
Emerging managers fill the gap
Hedge Fund Research Inc. reports 9,000-plus hedge funds represent $2.25 trillion of invested assets, according to Collins. And more keep coming. Yet at the same time, during the fourth quarter of 2012, 238 funds were liquidated, bringing total liquidations to 873 funds for that year.
Simultaneously, there were 284 new launches in the fourth quarter of 2012 bringing the total up to 1,108 for the year.
Collins calls hedge funds the free market on steroids, i.e., survival of the fittest: perform or die.
He's impressed with the performance of new "emerging" managers and says "their performance has been better than we've seen in a long time."
Yet, ironically, most of the capital is going to a few well-established funds. Some estimates suggest that 70% to 80% of new fund flows last year went to the top ten hedge funds in AUM. And they are buckling under that kind of money. The new emerging managers with proven track records will fill the gap.
The good news for RIAs
Hedge fund industry leaders note that growth and performance in the hedge fund industry has made barriers to entry much higher for new funds. "Only the fittest roll out," said Collins. "And they must not only demonstrate superior performance and innovative strategy, but also, increased organization efficiencies and competitive fees. They must improve transparency and apply sophisticated risk management to meet the expectations of an ever-more extensive institutional due diligence process."
Hedge funds have never been more professionally managed or held to a higher standard, he says. See: A cottage industry of hedge funds-to-RIAs is springing up but so far the mutual fund industry looks like the big winner.
It appears that hedge fund investing is clearly a wave of the future, driven by demand from an increasing number of investors. The following are the top eight hedge fund trends as identified by Collins.
1. Managers are better than ever
With the froth of the '90s over, we are seeing less of the accompanying frenzy that had people putting money into hedge funds without really knowing what they were getting. See: The truth about hedge fund risk.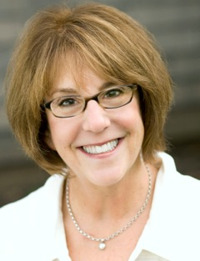 Sondra Harris: 70% to 80%
of new fund flows last year
went to the top ten hedge
funds in AUM. And they are
buckling under that kind of money.

Today there is an expanding group of good managers, a better crop than we've ever seen, so the quality tends to be good, and because of the various market forces at work, their fees are going down.
2. Correlations in markets are down, and that's a strong tailwind for hedge fund strategies
The high market correlations in recent years contributed greatly to dampened hedge fund returns. That's changing. Spikes in correlation over the last 18 months are far shorter. That gives managers some breathing room and prevents whiplash. They can put on the trades, make a profit and move on. This type of environment should help raise the tide for all hedge funds. See: Understanding the recent rise in correlations and how you can turn it to your advantage.
3. Hedge funds are good bond alternatives
This is even more important for institutional investors like pension plans. They know that holding a portfolio with a 30/40 percent traditional bond allocation may be a potential time bomb. The free ride on their bond portfolio for the last 30 years is over. They're all focused on it. Good hedge fund managers will either avoid unattractive bonds completely or profit from the inevitable sell-off. See: What plunging equity prices say about bonds as a hedge for stocks.
Hedge funds can do very well in those sell-offs. Managers can short or actively trade a hedged portfolio of bonds, whereas, traditional bond funds cannot. Increasingly, investment advisors are substituting a diversified portfolio of hedge funds for part of their traditional bond allocation.
4. Holding periods are shorter; manager expertise is deeper
Geopolitical shocks and general market sentiment are driving hedge funds away from longer duration holding periods. Managers are using a variety of trading strategies, not just putting the position on, taking it off and going on to something else, but being able to trade it both ways and do that very profitably.
They can do this nowadays by relying on markets with deeper liquidity. This is good for individual investors, as well, whose own time horizon has come in dramatically in the last couple years. See: AI Exchange to offer hedge fund-like investments in managed-account form through Schwab, Fidelity.
5. It's a buyer's market for hedge funds
In general, redemption terms for all of the very best performing hedge funds will become more favorable as all funds are going to have to compete for assets. Frankly, it's become a buyer's market. Again, a good thing for investors. It also means more liquidity. In fact, liquidity has become as important an indicator as performance when evaluating hedge funds. See: A more liquid alternative to alternative investments catches on.
6. The general landscape for hedge funds will become even more populated
This will happen as the number of options for new and creative ways to trade and manage risk becomes more sophisticated. Investors who want to add hedge funds to their portfolios will need help from their advisor in selecting managers who can build a dynamic and diversified portfolio.
7. Fundamental long-short managers are paying a lot more attention to technical indicators
Traders have acquired new tools and quicker access to more data over the past couple of decades. These modernizations of hedge fund trading can improve managers' abilities to protect their capital should the unexpected shock occur. Frankly, as we're all beginning to learn, tail events seem to be the new normal. The good news is that the managers are even more aware and prepared to adapt quickly to different environments. See: Top 12 crucial technology happenings affecting RIAs in 2012, Part 2.
8. We're seeing more and more hedge fund mutual funds
This used to be considered an oxymoron. It's now becoming a necessity, driven by demand from investors who want even more transparency. They also want more liquidity, daily liquidity. They want daily NAV. See: A cottage industry of hedge funds-to-RIAs is springing up but so far the mutual fund industry looks like the big winner.
As more RIAs are rolling out of wirehouses, they are bringing along a new type of investor. And many investors want to include hedging strategies in their 401(k)s. Mutual funds or funds of funds are the required format.
Sondra Harris has spent her career in public relations, working with some of the financial industry's top business leaders and asset managers. When she is not in New York with clients and media, she is in San Francisco, where she occasionally runs into Brooke Southall on the Mill Valley bike path. Neither has sustained any injuries to date.
---
---
Stephen Winks
Great insight.
The Collins Group is the largest Family office in Texas which first invested in their own account then for other families. It is very unusual this level of insight as a highly successful investor in a very complex area to evaluate would be brought to bear for the benefit of others. When you think of Hedge Funds, you think complex, very risky. Not so with Collins, think very conservative, very smart, hard won decades of experience no analyst on Wall Street can match, think investing as if it was their own money, because it is. The stories they could tell, the deals they walked away from along the way, very refreshing candor the way it really is ….
SCW