Michael Kitces: We've sparred back and forth on a couple of things over the past few years.
That old maxim about the keeping your friends close and enemies closer is playing out in the RIA arena as two relative newcomers to the RIA business have placed some of their firms' harshest critics on their respective advisory boards.
Today BrightScope Inc. announced that Michael Kitces, partner and director of research at Pinnacle Advisory Group Inc. and publisher of the blog Nerd's Eye View, will serve on the firm's advisory board and will also serve as an advisor to the company and its executives.
Kitces and BrightScope's managing principals, Ryan and Mike Alfred, found common cause in this article where they felt advisors were being disrespected by the owner of a rising online advisor. See: After outcry, Betterment 86's (but not on purpose) a blog post inflaming advisors.
And, Riskalyze announced that that Ryan Shanks, CEO of Finetooth Consulting and founder of JoinAFirm.com, has joined its advisory board.
Both Kitces and Shanks — who have been publicly critical of the firms they'll now be advising — will receive small minority stakes in the respective companies with which they are now associated.
What I like about you
Kitces, who has been vocal about offering up some critical comments about BrightScope on his Twitter feed, he says he has been impressed that the company has been willing to listen to his viewpoint.
"To their credit, they've been willing to say, 'if we all are working toward the same goals, here's an opportunity to take constructive criticism and make things better,'" Kitces says. "We've sparred back and forth on a couple of things over the past few years."
Clearly, the Alfreds are bringing aboard someone who can serve as an ambassador to advisors. The San Diego-based company was launched in 2009 to track 401(k)s.
Most recently, it disclosed that it may bring RIA fees into the sunshine.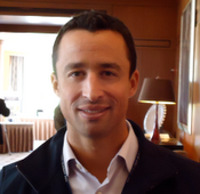 Mike Alfred: He doesn't just say,
'I hate BrightScope.' Usually, he offers
some suggestions about how to make
adjustments.
Mike Alfred says the firm has developed a great relationship with Kitces over the years and likes the fact that Kitces isn't afraid to offer constructive criticism. "One of the things we really like about Mike is he really gets where the industry is going and we always have good intellectual and philosophical conversations with him," he says. "He doesn't just say, 'I hate BrightScope.' Usually, he offers some suggestions about how to make adjustments."
Right for free
Notably, Kitces was critical when the firm first launched AdvisorPages, which is a database providing information about advisors, specifically about advisors having to pay membership fees in order to correct inaccurate information.
The company has relaxed that stance and is now letting advisors correct inaccurate information. It just announced that it intends to begin releasing information about advisors' fees. See: How BrightScope plans to publicize RIA advisory fees fairly amid all those onion layers.
BrightScope the verb
Kitces says he has high hopes for BrightScope and believes as the company grows it will be the primary source clients use to research their advisors.
"The irony is all of this information is already publicly available but it's so far buried in the system that if you wanted to check on an advisor, you'd need to contact the SEC, FINRA, and possibly 50 state insurance regulators and on top of that, you may have more regulators you need to reach out just to find out if someone has done anything bad," he says.
"My vision for what BrightScope can become is BrightScope the verb. Just like Google, I see where we can reach a standard where if you're thinking of working with an advisor, you will BrightScope them," Kitces says.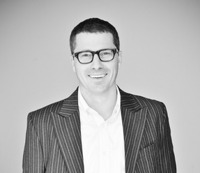 Ryan Shanks: It's not so much
a tool [to] throw your competitors
under the bus as it is
about using a comparative tool to
win business.
Kitces plans to provide guidance to the firm on how to make dramatic changes in the industry without offending advisors and by getting more collaboration from advisors.
"The whole reason we're working together is we share a common view around a positive change that we're trying to bring to the investment world. We want to try and figure out how to avoid as many speed-bumps along the way [as we can]," Kitces says.
"Sometimes, we will bring things to light that people don't want brought to light. We have regulations to make sure public data is public and we can make it easier for investors to understand. We can eliminate the need for consumers to check 100 federal and state sources just to identify that an advisor is OK."
A knock gets a tweet
While BrightScope has gained a lot of attention in the industry, Riskalyze, a technology firm founded in 2011, has just begun to emerge in the RIA community in the past six months.
At the end of 2012, the Auburn, Calif.-based firm began offering an RIA version of its portfolio evaluation tool to analyze a prospect's risk and pinpoint client expectations. In February, the company launched a tool — called "worstwirehouseportfolios.com" — to drum up interest in its product. In it, advisors tell tales about real-life horror story portfolios they've seen from prospects. See: Riskalyze debuts website featuring 'worst' wirehouse portfolios to shock and attract clients.
The company says that this information can, in fact, help advisors win prospects but Shanks was quoted in an RIABiz article questioning that premise, saying: "They're throwing someone under the bus to win business."
When the story was published, Riskalyze CEO Aaron Klein saw Shanks' comments and sent him a message on Twitter, which began a dialogue about the company.
Not a bus so much as a tool

Aaron Klein: He really has great
insight into the minds of advisors
and what they need.
Klein says that even though he's only known Shanks for a few months, he's quite impressed with him.
"He's one of those energetic entrepreneurs," Klein says. "His enthusiasm is infectious. He really has great insight into the minds of advisors and what they need. For us, it was the perfect combination."
Klein says he is hopeful that Shanks can offer some real insight on his company's products. Typically, the advisory board will have conference calls just once a quarter, but he says he typically reaches out to board members at least once a week about various topics to get insight.
Shanks told RIABiz that once he began speaking with Klein more in the last two months, he quickly learned the company has a more analytical approach than he had at first given it credit for.
"It's not so much a tool [to] throw your competitors under the bus as it is about using a comparative tool to win business," Shanks says. "This is a benchmarking tool that advisors can use to assess a clients' risk."
Crossover streams
BrightScope and Riskalyze share a number of industry leaders on their advisory boards, including Josh "Downtown" Brown, who writes the blog "The Reformed Broker." Brown is also vice president at New York-based Fusion Analytics Investment Partners LLC, a boutique wealth management firm with about $300 million in assets. See: 'Reformed Broker' and blogger 'Downtown' Josh Brown joins BrightScope's advisory board.
"I would say that what BrightScope and Riskalyze have in common is we're both contrarians at heart," Klein says. "I think because we both have such a strong point of view about the future of this industry we tend to take great people and turn them into great allies."
In addition to Kitces and Brown, BrightScope's advisory board includes Stephen Coggeshall, who is chief technology officer of ID Analytics, an identity fraud company; Allan Timmermann, professor of finance and the Atkinson/Epstein endowed chair of management leadership at the Rady School of Management at the University of California, San Diego; Yannis Papakonstantinou, professor of computer science and engineering at that university; and Bill VanDeWeghe, managing director at RA Capital Advisors LLC, a San Diego-based investment banking firm.
The Riskalyze board includes Barry Ritholtz, CEO of Fusion Analytics LLC and writer of a popular blog Josh Brown; and Andy Swan, founder of MyTrade.com and now CEO of Voomly.com. Swan will help to advocate and make connections for the company with key customers and partners.
---
---
Mentioned in this article:
---
---
---