How BrightScope plans to publicize RIA advisory fees fairly amid all those onion layers
One competitor is convinced the Alfreds are merely rewarding fee obfuscation but the San Diego iconoclasts refuse to be discouraged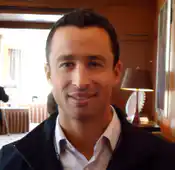 Mike Alfred: We're showing sensitivity here.
---
Related Moves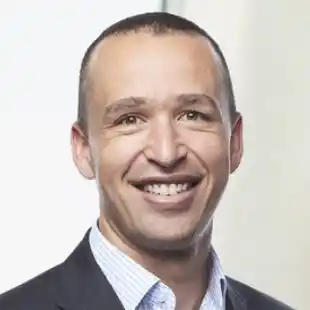 April 30, 2019 at 5:25 PM
---
---
Mentioned in this article:
---
---
---
Stephen Winks
The necessary transparency required under fiduciary dyty will change the industry in many important ways triggered by the good work of the Alfreds and others like them.
The fees and services of advisors are just the start and will impact the industry requiring better delineation of services provided, better delineation and resourcing of a functional division of labor, better assessment and management of services rendered to include individualized, not personalized, portfolio construction. Everything is geared to affirming and restoring the faith and trust of the investing public and leads to the professional standing of the broker.
The Alfreds are a catalyst for much needed innovation and should be praised, I greatly admire what they are doing and where it takes the industry.
SCW
Blane Warrene
I would suggest a similar comment here as I left on the initial story on Investment News – that this also points to the importance of the ADV as a communications medium. As platforms and analysts begin to assess data – as BrightScope is doing – this breaks the argument of not sharing too much on an ADV out of competitive concern. Transparency flattens that and it points to insuring you explain and define your business and individual services and the fees corresponding to those clearly in a layman's approach.
This is in part training for the future investor as much as any immediate impact. New generations are acting on data points and interpretations of data – being as clear as possible in defining all of those elements someone seeks to interpret will be to your advantage.
Brooke Southall
Elmer,
I took down your emotionally charged comment. It's not constructive or appropriate here.
Brooke
Grant Barger
Price becomes an issue in the absence of value. IMHO the most difficult part of displaying the fees and comparing them across the board will be quantifying the various services offered by advisors and advisory practices. Some services are worth more than others and the fees should reflect that fact. Good advisors will embrace this concept and move forward with fees that are justified by their tangible advisor alpha. Nice article.
Brooke Southall
Grant,
Your comment make me wish someone would volunteer to write a column entitled (something like): A rule of thumb guide for how much an investor should pay for RIA services
Obviously you can't be either a perfectionist nor can you be too broad brush in this undertaking — but I guarantee people would consider it extremely helpful.
Brooke
Stephen Winks
Brooke/Grant,
Pricing is a function of services provided. Services and professional standing is determined by statute. Cost, margins, compensation is determined how the industry professionally manages services. Professional management is determined by expert processes, technology and work flow management. Essentially it boils down to Edwards Deming's observation of decades ago, "if you can't describe what you are doing in terms of a process, then you don't know what you are doing."
The sad state of affairs is professional managers understand how to make advice safe, scalable, easy to execute and manage as a high margin business at the advisor level at far lower cost to the consumer. Yet because the industry will not acknowledge or support advice (fiduciary standing) there is a sense of hopelessness in professional management ranks as well among brokers themselves that the industry as an institution is incapable of supporting the best interest of the investing public—corroding trust and confidence. This requires regulatory intercession.
Brokerage industry conflicts with modernity are daunting. Advisors are pursuing a different path which is at odds with the brokerage model where brokers are not accountable for or have ongoing responsibilities for their recommendations. Advisors are the early adopters of process, technology and work flow management and are at last creating meaningful scale. The brokerage industry's self selection not to support consumer's best interests as required by statute results in inferior counsel, very high cost, no professional standing which will eventually cause the brokerage industry to become outdated. Indeed other parts of the world recognize brokers must act in a fiduciary capacity in working with individuals. Do we wait for Hong Kong or Singapore Brokerage firms to come to the US to show us how to act in the consumer's best interest, like the Japanese did with Detroit.
To the brokerage interests which have self-selected not to support advice, it is unimaginable that advisors can provide an unprecedented level of counsel, consistent with fiduciary standing at a far lower cost than expensive packaged products which can not be individualzed. There is a fundamental misunderstanding of the personalized advice rendered by brokers and the individualized advice rendered by advisors. The former being an advice product brokers sells the later being an expert process the advisor manages.
The Alfred's illustrate the futility of brokerage interests trying to preserve a 70 year old regulatory regimen in conflict with modernity.
It isn't about price, it is about transparency and having a sense of responsibility for the trust and confidence the investing public has vested in the industry. This is about honor, integridity and a fundamental sense of professional standing that was once an industry hallmark.
SCW
Grant Barger
Stephen, Your stance on the industry is truly admirable and I think your points are very well thought out and politely stated. However, this entire article is about fees… so it is about price. And I would also state that price is indelibly tied to perception and emotion and more than just a function of services provided. IMHO the "sense of hopelessness in professional management ranks" should be considered the greatest opportunity in the history of capital markets to actually make a difference. The undue commoditization of services provided by Advisors can only be expedited by generic valuations created by a third party, even if the intention of the third party is to create a better outcome for the end user or client. I feel as though advisors should not allow themselves to become commoditized. It is time for advisors to go beyond fiduciary and create a business by design that allows them to have complete control of their value and the perception of that value. Two of the natural byproducts of this resolve are fee transparency and justification of price. Stephen, I truly appreciate your stance on the state of the industry, but we will never be able to have every advisor held accountable to the highest standard. The street will never stop making products and there will never be a shortage of salespeople to pitch those products. It is, therefore, incumbent on the fiduciary advisor to take control of his or her business and create a certain tangible accountability that will be sought after by the ideal client and eventually the consumer masses. One advisor at a time. -GB
Brooke Southall
Grant,
I think you put this in words well. It's all about the service and the trust and the fees.
thanks,
Brooke
Stephen Winks
Thanks Grant for the kind words.
There is a level of counsel that goes beyond the human capacity to reason to facilitate the continuous comprehensive counsel required for fiduciary standing. This is modernity, leveraging the advisor through process and technology, much like physicians today require modern diagnostic and treatment technologies. Fiduciary standing is simply laying down the parameters of professional standing which serve as catalyst for innovation. In this evolution already underway, service increases, cost decline (8 bps) and advisor margins expand exponentially given todays very expensive packaged product offerings, which can not be individualized for each consumer.
There is nothing the industry can do put the genie back in the bottle. The consumer's best interest always prevails. Pricing will change and change dramatically in the consumer's best interest.
Importantly, professional standing is required in order to fully capitalized on these innovations as is the case with medicine which will bring the highest level of counsel within the reach of every consumer without investment minimums (real time buy/sell research through overlay management). So, I agree not every advisor will be capable, as it requires commitment, but every client they serve will be provided here-to-fore an unprecedented level of counsel at cost and pricing far lower than that of a packaged product of today. It is now happening.
The RIA benefits from all this innovation and is at the point of the spear. Brokers may self select not to compete but they do so at their own peril.
SCW
Elmer Rich III
So the censorship rules apply to what – for clarification:
- Writing style?
- Perceived "emotions" or emotionality?
How is censorship for "emotionality" different from ad hominem arguments? Would the same suggestions that BScopes claims and business practices around advisor fees be made fully transparent – be acceptable if specific words were omitted? Which words in particular?
So the loss of a free and open discussion of a critical issues is less important that perceived "emotions" in a comment? Are "emotions" unprofessional? Factually incorrect? Inappropriate for advisors? Perhaps an example would be useful to all future commentators.
Just asking.
Brooke Southall
Elmer,
I suspect you know just where the line is. You masterfully toe it all the time — and then mostly only go bounding way over it when commenting on Brightscope articles.
That said, "emotionally" was probably not my most articulate moment.
I'm taking a couple days off but if there's any confusion about what represents helpful discourse, we can talk about it next week.
Brooke
Elmer Rich III
Good. Let's share it with the group so we can crowdsource. However, to accede to strictures is counter both to our principles and the principle of open and transparent exchange.
Policies, by definition are for a group, not a single individual. This was a searchable, public censorship, so let's keep it that way.
OK, so "emotionality" was not the basis for the censorship. You will share with the group the more accurate description of the criteria. Fair enough.