News, Vision & Voice for the Advisory Community
When to tell kids how rich they are and how to unmask sketchy construction workers are two topics covered
April 11, 2013 — 4:36 PM UTC by Brooke Southall
You think you have problems.
The very, very rich may have bigger ones — and the principals of a mid-Atlantic HighTower office have increased its assets by close to $1 billion in the past two years by recognizing this hard-to-fathom reality.
For example, Pagnato-Karp Group of Reston, Va. works hard to address the daunting statistic that 90% of wealth does not make it past the third generation, a nice problem to have, unless it's your $100 million of assets that's on the line. See: Breaking away from Merrill with $1 billion of assets, a HighTower RIA returns to scoop up $200 million more.
Another example, if you're rich, your kids may be worth more kidnapped than walking about freely — especially in certain foreign countries where backpacking kids with trust funds are viewed the same way as white-tailed deer in rural Maine.
With compassion for these hard realities of the financial elite in mind, Pagnato-Karp — with HighTower Advisors LLC as co-host — is holding a one-day event for its own clients and the ultrahigh-net-worth prospects of fellow HighTower advisors. For HighTower, this is an inaugural client event that was sparked by a summer retreat of partners. The company hopes to make such events happen annually or more frequently. "[Pagnato-Karp's principals] suggested we do this but said he needed help. Next thing you know there's a groundswell of support," says HighTower executive vice president Mike Papedis.
The rich get schooled
Pagnato-Karp has 68 clients with a combined $2 billion of managed assets. When its principals broke away from Merrill Lynch Private Banking Investment Group in 2011, it had $1.2 billion of assets. See: Fearless Merrill Lynch team breaks away with $1 billion in broad daylight.
When the firm's clients are asked what they most appreciate about their RIA, they cite the days when they get schooled en masse in the business of being rich, according to Paul Pagnato, principal of Pagnato-Karp and managing partner of HighTower Advisors.
"They love to block off a day, off-site, out of their business, out of their home, no distractions." See: An advisor gets a gig leading the burgeoning San Francisco TIGER 21 chapter.
How to really stretch $50 million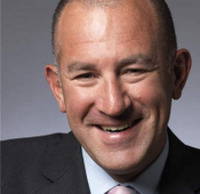 MC Elliot plays host to prospects
and clients with at least $10
million of investable assets.
This year, with HighTower helping to finance and hold it, the annual Ultra-High-Net-Worth Family Wealth Conference is happening today at George Washington University's Elliott School of International Affairs in Washington.
Elliot Weissbluth, chief executive of HighTower, will help emcee the event that includes about 15 prospects and 40 existing HighTower clients who each have at least $10 million of investible assets.
Though the event will have some of the conference compulsories — delivered by GW professors — such as macroeconomics and portfolio construction, it will also get into the weeds on some gnarlier issues. A tax attorney will explain how to make $50 million last several lifetimes. In addition, he will explain when best to disclose to your children that they are coming in to big money.
There will be education on how to run the family with some business precepts such as good governance, a mission statement of values, how to hold an effective family meeting and the like.
That unmarked white van
Perhaps most unusually, Arnette Heintze, CEO of Hillard Heintze LLC, which provides affluent personal security assessments for a fee, will cover topics such as whether to have a regular mailbox or P.O. box, what things are OK for children of the affluent to post on Twitter or Facebook and how or how not to travel in foreign countries where kidnap risk is real.
Heintze will also address safety issues relating to construction workers and others who come to the house in unmarked white vans to provide services.
Pagnato says that he and his partner David Karp are finding great success in doing business as an RIA and HighTower-branded advisor in a post-Merrill Lynch life.
"We're thriving in our new model," he says. "We absolutely love it."
---
---
Share your thoughts and opinions with the author or other readers.
---