News, Vision & Voice for the Advisory Community
2012 was a year of drama as sweeping deals of unexpected size were struck and the industry took to the Hill to fight against FINRA overlords
March 8, 2013 — 4:58 PM UTC by Dina Hampton
Brooke's note: These RIA notables (Spencer Bachus aside) can taste it. Rich people are getting richer; baby boomers are getting hungrier for financial advice; the old advice ain't making it for the new investor; the opportunities for new technologies to financial advice are exploding; historical legislative change is sliding into place and Wall Street is almost willfully abdicating all of this business to those who would like to create a new wealth management industry. See: The 10 things Morgan, Merrill, UBS and Wells Fargo could do if they really, really wanted to stem the RIA tide. You can practically throw a dart at the SEC list of RIAs and a few questions to the principal of the one hit would yield a worthy story of participation in the industry metamorphosis, asset accumulation and sunglass-requiring prospects. But like any group of schoolchildren, some are more above average than others and using deep RIABiz algorithms (a few phone calls back and forth between Dina and me), we have come up with a list of people who exemplify these snowballing changes afoot. A final note on this note is that we used a bit of a Time Man-of-the-Year approach to this list. That means we're not rating people based on the shine of their halo. We're merely noting the reach of their influence. And for advisors already high ranked in our top-ten tech and 401(k) lists or last year's top 10, they may have been may have been minor victims — or not — of a subconscious RIABiz desire to spread the wealth. We have since published this article's sequel: Top 5 RIA figures of 2012 going into 2013
It was a dramatic year for aggregators in all their many forms — for proof of that see No. 9 on our list below — but 2012 saw the rise of RIAs growing on a parallel track as they fueled their own growth using smaller RIAs as building blocks. A notable case in point is Mariner Wealth Advisors, which, after years of quietly making niche, opportunistic deals, went on a buying spree in 2012 in its quest to reach $50 billion in assets under management by 2016. Another example may be Banyan Partners. See: Scott Dell'Orfano lands at a $1.4 billion RIA with plans to deal its way to $10 billion.
In February 2012, Bicknell announced that the firm had taken a majority stake in the Tulsa, Okla.-based wealth management firm Adams Hall Asset Management LLC, bringing on $1.3 billion in assets and six new advisors. See: Mariner Wealth Advisors buys a $1.3 billion wealth manager that first unwound its ties to a bank
In October, Mariner acquired wealth manager RiverPoint Capital Management with its $1.3 billion of assets in the plum, underserved Cincinnati market. That deal was as notable for the way it was conducted: sources say Mariner won RiverPoint in an auction-like process in which it beat out other suitors not by being the highest bidder but by demonstrating Mariner's strength in succession and growth potential. See: With as much finesse as cash, Marty Bicknell wins a $1.3 billion RIA in an auction-style contest.
Bicknell capped off a year of extraordinary activity in December with the purchase of Madison, NJ-based RIA Brinton Eaton Wealth Advisors with $700 million in AUM. See: Marty Bicknell self-declares a slowdown after bringing on $700 million more of RIA assets to punctuate an epic streak of deals.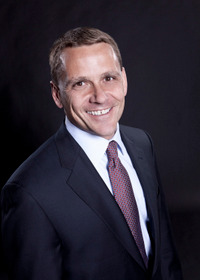 Marty Bicknell: We made a conscious
decision for the first six months
— probably the whole year —
to turn inward.
What to look for in 2013
Bicknell, a breakaway broker from A.G. Edwards in 2006 and the scion of a entrepreneurial family that once owned the largest Pizza Hut franchise in the nation, proudly points to 2012 as year in which Mariner achieved 75% growth. Mariner boasts $17 billion in assets with $11 billion on the investment management side and about $6.2 billion on the wealth management side.
Bicknell doesn't expect to keep up such momentum through 2013. This year, he says, the firm will concentrate on building its infrastructure to serve and support its new acquisitions.
"Partner firms joined us so they could return to [serving the] client," says Bicknell. He will therefore be looking to hire compliance, HR, finance, billing and marketing people to help his new partners do just that.
"We made a conscious decision for the first six months — probably the whole year — to turn inward and focus on system processes and efficiencies" in order to "keep my promises to new partner firms," he says.
Building such a staff suggests parallels to the major aggregators. The difference is, says Bicknell, that firms bought by Mariner "maintain their ownership. Keep their entrepreneurial sprit and their mindset."
9. The Aggregators: Joe Duran, Rudy Adolf, Elliot Weissbluth, Shirl Penney
For reality-show-like plot twists in the RIA sphere last year, one had only to follow the ups and downs of the aggregators as they made up the rules of their emerging business models as they went along.
If such an arcane reality show existed, the season finale would have taken place in Las Vegas in September at the MarketCounsel when three of the four alpha dogs of the firms shared the same stage in a panel provocatively titled "The Myth of the Roll-up." See: What exactly the CEOs of HighTower, Focus Financial and Dynasty Financial revealed when they shared a stage in Las Vegas.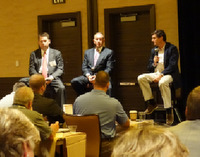 The real aggregators of Las Vegas:
l.-r. Shirl Penney, Elliot Weissbluth, Rudy
Adolf. Joe Duran not pictured.
At that conference, Elliott Weissbluth of HighTower announced that, in a nod to competitor Dynasty's success, he was morphing his high-powered New York-based acquirer into a firm that also offers platforms that RIAs may rent or buy. See: HighTower throws open its doors to non-partner firms who want service and/or brand. Since the original writing of this article, we gained a deeper understanding of HighTower's plans when I met with Mike Papedis last week in New York and wrote this article. See: It won't be long before HighTower's fee-for-service channel revenues draw even with its partner firm revenues.
The revelation of HighTower's new plans came on the heels of a dizzying round of deals as it lured in three wirehouses in as many months capped by the acquisition of The Leventhal Group of Bethesda, Md., snatched from UBS Wealth Management. See: HighTower extends its winning streak of luring breakaways near the nation's capital.
But around that time, a big round of funding — $40 million according to some sources — by a private-equity group fell through and the serial buyer went dark deal-wise. Weissbluth later explained the mini-moratorium on deals in the last months of the year was intended make certain that Hightower was delivering on its promise to advisor partners in terms of products, technology, relationships and service. See: HighTower passes up $40 million capital raise, takes a big breather from deals and implements a pacing regimen.
Dynasty Financial Partners' Shirl Penney, who was in the audience when Weissbluth made the announcement, diplomatically called Hightower's move toward his firm's model a sincere form of flattery. Dynasty has continued to report deals of its own but 2012 was also a year of putting some pretty blue chip talent in place. For example, it named Jonathan R. Morris as chief legal and governance officer to manage all of its legal and compliance issues. Morris was formerly a senior attorney for Lehman Brothers Holdings Inc.'s investment management division. See: Dynasty Financial hires a heavy-hitting lawyer to oversee a sea of contracts.
A few months earlier, Penney had unveiled Dynasty Marketing Services, headed up by David Westcott, to help advisors with brand and logo design, website and client portal construction, turnkey marketing material support and strategic positioning. See: Dynasty Financial Partners launches a branding and marketing subsidiary peopled by ex-Citi execs.
Another area of growth for Dynasty in 2012 was its separately managed account program that launched earlier this year through a partnership with Envestnet. In the eight months of the existence of the SMA program, its total assets are approaching $2 billion under advisement. See: Attack of the killer app: Dynasty targets the corner-office broker by combining Envestnet and Callan.
New York-based Focus Financial Partners, LLC, headed up by Rudy Adolf, had a strong story arc of its own. In February, the firm announced that it had closed a $220 million revolving credit facility. See: Focus Financial gains access to 'huge money' — $320 million in credit.
In September, the tumult quieted down with Summit, and Focus' other big backer, Polaris, seeming to indicate that they were staying put for the present. See: Focus Financial VC backer says IPO still on the table after private auction yields no sale.
Then, in November, Adolf announced a succession program, Focus Succession Solution, allowing advisors to sign on with a Focus partner firm. See: Buckingham Asset Management creates a structure with Focus Financial that enables it to roll-up the 120 RIAs that entrust it with $13 billion of DFA TAMP assets.
Joe Duran, conspicuous by his absence on MarketCounsel's September "roll-up panel — perhaps because of his visceral aversion to the term, has built up United Capital Financial Advisers to its $15 billion of advised assets (including $8 billion under management) since its 2005 founding mostly by purchasing and folding in big independent-broker-dealer reps and turning them into fiduciaries. See: The 10 most influential figures in the RIA business going into 2012, Part 2.
In 2012, the Newport Beach, Calif.-firm tacked toward growth from within as it brought on three corporate executives — Sheri Smith, Jim Zahradnick and Brian Church — to add to its 41-person team. It has an additional 316 employees in its offices. See: United Capital makes three exec hires, including a veteran recruiter from Raymond James.
It also strived to expand its base as it acquired Steven L. Pomeranz Financial Management of Boca Raton, Fla., a 16-year-old advisory firm with approximately $200 million in assets under management and 140 family relationships. Steven Pomeranz, founder and president of the firm, has been in the industry since 1981. The former Merrill Lynch advisor is also the creator and host of a successful radio program, "On the Money! with Steve Pomeranz," which airs on about 11 stations, including WPBI and WLRN, public radio affiliates for South Florida, and in four other states, including New Jersey and California. See: United Capital unveils national mass-affluent strategy keyed to a radio program.
In November, United Capital put the breaks on deal making as it opened a sleek new 20,000-square-foot Dallas training center whose operations are modeled after McDonald's famed Hamburger University. See: United Capital's Joe Duran throttles back on deals as he opens an RIA version of Hamburger University.
What to watch for in 2013
Weissbluth started 2013 by ending his firm's self-imposed hiatus on deals that had been in effect since September, adding two advisors to existing offices with combined advised assets of about $400 million. See: After a five-month deal-making hiatus, HighTower adds a couple of advisors and hints at a busy 2013.
As it passes its two-year mark of existence, Dynasty currently has 15 firms in its network that comprises more than 40 advisor partners, which manage 21 offices in the United States and manages more than $13 billion in assets under advisement. As Penney head into 2013 he intends to set a 150-firm cap in the long term, keeping that number small and leaning into its one-trick pony offering. See: Dynasty Financial turns two, picks a new long-term goal and shows off $2 billion of SMA assets.
Rudy Adolf gained $14 billion in assets in 2012 and began 2013 by announcing that had acquired the $1.5 billion firm Merriman Inc. with 2,000 clients across 49 states with the majority in the Pacific Northwest region. See: Why it took Rudy Adolf seven years to win an elusive $1.5-billion RIA to cap a $14-billion-asset year. Adolf is optimistic that the firm will remain strong this year. "There could be more deals coming. We really like the momentum and what we've seen."
8. Spencer Bachus, author of the Investment Adviser Oversight Act of 2012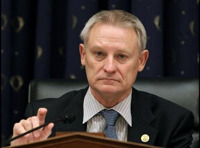 Rep. Spencer Bachus' Investment Adviser Oversight
Bill of 2012 rallied RIAs into
a cohesive interest group — at
least for a while.
In an April 26 RIABiz item, editor-in-chief Brooke Southall called the industry's attention to a bill in the House of Representatives proposed by a then low-profile — at least in advisor circles — Republican from Alabama.
"Whether or not RIAs will be supervised — largely against their will — by FINRA may depend on the whim of a conservative fixture in Washington politics with an interesting track record of trading securities and options for his own account," he wrote. See: Avoiding FINRA oversight may depend on talking sense to an options-trading House Republican.
Sure enough, the Investment Adviser Oversight Bill of 2012, universally dubbed "the Bachus Bill" proposed that one or more self-regulatory organizations — read FINRA — gain regulatory oversight of investment advisors. See: Cheat sheet on Wednesday's Bachus fracas.
Although predictable ire was raised in the advisor community, the bill also had the effect of concentrating RIAs' free-floating anxiety around the SRO issue into a unifying point of outrage and coalescing the industry — at least for a time — into a motivated interest group. In June, a delegation of top industry figures, including Schwab Advisor Services Bernie Clark and TD Ameritrade's Skip Schweiss took to the Hill to attend a meeting of the House Financial Services Committee to weigh the proposed Act. They did not make the charge empty handed: With them, they brought hundreds of missives from advisors protesting the legislation. See: RIAs flood Capitol Hill with protests against a SRO-FINRA future on the day of the Bachus Bill hearing.
In late July, in a seeming victory for the RIA allied forces, Bachus opted to table the bill. See: How RIA forces squashed the Bachus bill by calling the implicit FINRA bluff.
But two weeks later, in a bizarre coda, The Wall Street Journal published an Op-Ed penned by Bachus in which he seemed jump back into the fray, arguing for the bill he had just put on ice. See: Amazed and confused: Advisors struggle to make sense of Bachus' Wall Street Journal Op-Ed salvo.
MarketCounsel's Brian Hamburger lost no time in firing back in an Aug. 7 opinion piece in these pages, particularly taking exception to Bachus' implication an SRO would have prevented Bernie Madoff swindle and the scams of other wrongdoers in the industry. See: Brian Hamburger fires back at Rep. Spencer Bachus' Wall Street Journal op-ed.
What to watch for in 2013
But the surprise announcement, which some thought might have been more of an off-the-cuff comment in reaction to a reporter's question than a policy statement, should not be taken as an all-out surrender to the RIA lobby, say industry experts.
"We've actively opposed FINRA, and it would be great news if they were going to cease," commented Investment Adviser Association's David Tittsworth, "but [Ketchum's] remarks don't go that far. They are not giving up or waving white flag."
And FINRA will likely have an advocate in new SEC chief Elisse Walter. See: Obama makes 'really unfortunate' appointment of Elisse Walter as new SEC chairman.
"Walter has the same interests as Schapiro, [but unlike Schapiro] she has been an outspoken supporter of FINRA," says Brian Hamburger of MarketCounsel.
On the plus side, however, going in to 2013, Hamburger thinks RIAs will find a friend in "pro free-market." Financial Services Committee Chairman Jeb Hensarling.
7. Mike Paulus, president, Addepar
Stories about Addepar — the new kid on the RIA technology block — were perhaps the biggest buzz generator in 2012 at RIABiz as the Silicon Valley-based firm inexorably moved to make good on its mission statement: "We are poised to revolutionize the wealth management industry by creating a new standard for financial technology. See: RIABiz' 10 most-read stories of 2012: What fascinated you and why.
The president of Addepar is 25-year-old Mike Paulus. He was one of the early investors in the firm, founded in 2009 by Jason Mirra, one of Forbes' 30 Under 30, and Joe Lonsdale, who worked with Thiel at PayPal Inc. and later as an early executive at Clarium Capital Management LLC.
The firm first caught our attention when we learned that Iconiq, the RIA ostensibly formed to manage the assets of Mark Zuckerberg and other big Facebook executives, was using Addepar technology right out of the gate. See: How the Facebook IPO is creating the mother of all RIAs, Iconiq, and what an in-your-face it is for Wall Street.
"A lot of the things we saw in the space look like they were made in the '80s," says Paulus. Many advisors are using PDFs as reports or Excel to gather their data, neither of which is really functional. So, Lonsdale built Addepar. See: Addepar hits $50 billion of assets and turns its eyes to Advent-Black Diamond's plump RIA market.
The key to getting in front of the technology pack, they decided, was to hire top-level engineers out of MIT, Stanford and UC Berkeley. Many of the engineers would otherwise be working at Silicon Valley technology companies such as Google or Facebook, says Paulus. But, most of them were willing to accept about 30% less in pay than they would get elsewhere because they believe in Addepar and get equity shares in exchange. "It all comes down to the engineering team," says Paulus.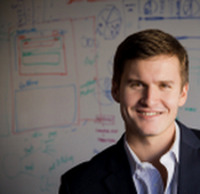 Mike Paulus: We have a tech
background but [in a larger sense
we want to ] improve industry
standards.
The firm has several dozen clients, $75 billion in assets on its platform, 81 employees and extensive backing from venture capitalists such as Peter Thiel. In addition to its Mountain View, Calif. headquarters, Addepar has a New York office and is eyeing expansion in London.
"It's a cloud solution that has multilevel data on mobile devices and offers on-demand access to anything and everything," Bill Winterberg of Atlanta-based FPPad.com said last year when the company began making its way onto the RIA scene. See: Addepar means to be the only technology platform RIAs will ever need — and has MIT minds and PayPal money to back it up.
What to watch for in 2013
Paulus says while the focus this year will still be on hiring "world-class engineers" Addepar will also be building out its sales and deployment teams in order to improve integration and customer service.
Specifically that means expanding risk analytics and improving the client portal. "[We wan to] enable advisors to communicate with clients, especially in dark hours," says Paulus. "Being able to reflect those conversations in metrics [helps advisors] keep clients and makes them stay the course."
Paulus also plans to step up his firm's collaboration with its custodian partners regarding obtaining and transferring complete historical data when clients switch custodians. That may also entail a higher profile at industry conferences for the famously below-the-radar firm that declines to release the names of its clients and which boasts of a "marketing budget of zero." See: Addepar slashes prices, opens up its architecture and shows RIA custodians some love as it confronts market realities.
"We have a tech background but [in a larger sense we want to ] improve industry standards," Paulus says. "Get multiple assets onto platforms. Provide more transparency. Allow advisors to obtain complete historical data from custodians — that's our philosophical base. We want to change the paradigm. Our goal is to enable fundamentally better analysis."
6. David Hou, Mark Sear Luminous Capital Holding
One of the biggest deals — in both senses of the word — in the RIA industry in 2012 was Luminous Capital Holding's acquisition by San Francisco-based First Republic Bank for an eye-popping $125 million in cash in November. See: First Republic pays a staggering sum for Luminous Capital, sources say, and shifts the breakaway and M&A games in the bargain.
Los Angeles-based Luminous, helmed by David Hou and Mark Sear, has been a shining star for breakaway brokers ever since it executed a brilliant breakaway from Merrill Lynch in 2008 — and even dating back to its breakaway from Goldman Sachs to Merrill. Such maneuvers by corner-office darlings were rare back then and it was both a coup and a turning point for the fledgling RIA business that, until that moment, had failed to lure away a wirehouse team that enjoyed all the perks of Wall Street glory and glamour. One of the first big stories RIABiz covered, the Hou-Sear bolt for independence embodied the maverick spirit that infused the breakaway brokers we would write so much about in the years to come. See: Merrill Lynch stars take a leap of faith to a new office — and independence.. In that article, no less than Robert McCann, former head of Merrill's Global Wealth Management, spoke highly of the coop-flying advisors.
What these two advisors have done so well is to bring some of the best wirehouse tactics for business development and combined them with RIA practices of fiduciary care and the choice of the best managers. See: Hou-Sear team applies Goldman Sachs marketing approach in second year as RIAs.
In November 2012, the two men captured the RIA community's attention again when they cashed in their chips by selling their firm back to a bank for a gargantuan payday in an all-cash deals the likes of which aren't seen much these days. As consultant Mindy Diamond wrote at the time: "The Luminous/First Republic deal demonstrates that when a business is high-quality, well-managed, in growth mode and mostly fee-based, the possibilities for sale of that business are endless, and the wait time in order to cash out could be significantly less than the nine- or 10-year term of the forgivable loans attached to wirehouse transition packages." See: How the Luminous deal is rocking the recruiting world — and may set the stage for more fireworks.
What to watch for in 2013
There's an unsettling element to this deal, being as it is, a reverse breakaway. Time will tell whether the full circle Luminous has completed — going from being part of a behemoth organization to independence and halfway back — will become a trend. Still, other players have been there, done that, and are still moving forward. See: Why a $1.5 billion RIA is selling internally this time — perhaps with Schwab as 'investment bank' — after a sale to an outsider went bad.
---
Mentioned in this article:
Mariner Wealth Advisors
RIA Welcoming Breakaways, RIA Serving Endowments/Foundations, Advisory Firm
Top Executive: Martin C. Bicknell
MarketCounsel
Consulting Firm, Specialized Breakaway Service, Compliance Expert
Top Executive: Brian Hamburger
Addepar
Portfolio Management System
Top Executive: Eric Poirier
---
---
Share your thoughts and opinions with the author or other readers.
http://www.umka-deti.spb.ru/index.php?subaction=us said:
June 26, 2014 — 3:02 PM UTC
Why really should you need to do your shopping with the Apple Bottoms website? The biggest part on the decision may be the choices the Apple Bottoms website gives you for quite trendy, entertaining hip-hop and prime of the marketplace quality in outfits. You never have to depart the comfort of your dwelling to buy from the Apple Bottoms website. There is no fuss with parking spaces or the should battle traffic to go to the offline store for your clothes shopping.
http://www.conveyormfg.com/product.html said:
June 26, 2014 — 4:30 PM UTC
Happiness is just one point a large number of of us may desire to realize. It's going to definitely make existence far better and selling price honoring. Aside from getting an optimistic outlook in existence, it is going to help you make greater associations with people today way too. But, then not all people have achieved contentment and that's why we do not experience fulfillment in our existence however.
---
---