How Black Diamond is working out -- or not -- as Advent's agent of deliberate cannibalization
The great migration from Axys to Blue Sky is still not a torrent -- and has actually slowed from pre-merger days -- thanks to an unforeseen psychological freeze from Axys clients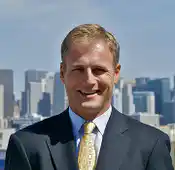 Peter Hess: They don't feel the same urgency.
---
---
---
MJ
Honestly, was not a fan of Black Diamond and are MUCH happier at Tamarac/Advisor view. To each their own.
pccoock
Advent is the worst in customer service, missed the cloud and had to purchase Black Diamond in order to figure Saas out….... if you have a culture of upsetting clients, how are you going to understand being an outsource provider??
Jude
October 15, 2014 — 2:47 PM
Don't switch to Black Diamond. They don't have the experience or knowledge to reconcile account data and composite reports are horrible. This results in bad data. We went from using Axys to Morningstar and then switched back to Black Diamond. Worst decision every.