$1.6 billion RIA nabs Fidelity's $1 billion-man and a United Capital advisor seeking a gilded local brand
Philadelphia-based Westcott brings on a recruiter and a specialist in women in transition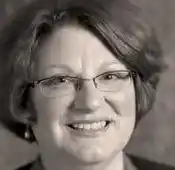 Karen McIntyre: When you're talking about a firm with 30 to 40 branches, it's hard to find a place where you can put your personal stance into the company.
---
---
Mentioned in this article:
---
---
---
Ande
"He was a senior account executive at Fidelity Investments, the firm's private-client division managing clients with a combined $1 billion in assets" —— $1 Billion, are you sure?
Lisa Shidler
Hey Ande, as the senior account executive he handled retail clients who on average had about $1 million in assets – a total of about $1 billion – just for the group he oversaw. The private-client division at Fidelity certainly does have more than $1 billion in assets!
Brooke Southall
This may be true, Joe, but it comes across as a potshot, not as helpful discourse.
Joseph
Didn't mean for it to be a potshot, just think that as a matter of disclosure, a bankruptcy is very relevant as is the persons pedigree.
Stuart
Brooke – this is coming from a guy that bought a whole bunch of his own book so he could make the NYTimes best sellers list in the first month only to drop off completely the next month. He's a flipper that got stuck and now has to run the firm. He recruits like minded individuals and you can see the high turnover among mid and low level staff as a sign of what it is like to work there.