6 ways that RIAs can hone their expertise in social media by acting more like journalists
Like managing wealth properly, the production of content is a process that starts with some soul-searching and builds outward from there
Brooke Southall: If we want to have a social-media presence, we are all self-publishers.
---
Related Moves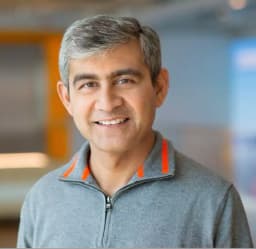 ---
---
---
Nikki Chicotel
Thank you for this clear, clean explanation of your process. I've been a subscriber since your first issue and RIABiz has been on my 'must read' list ever since. Now I understand why.
Brooke Southall
March 29, 2013 — 10:59 PM
Nikki,
There are multiple layers of kindness here in your comment. Thank you for all of them.
Brooke
Joe Anthony
Brooke, I enjoyed this piece and want to comment on the point you make about a "significant and chronic shortage of good content." Suffice it to say that many aspiring content marketers in the financial services realm have fallen victim to the "more is more" trap. We encourage our clients in the RIA space to focus on quality, not quantity. Solving the content riddle doesn't need to include a lot of words on a page necessarily.
My advice for would-be content publishers: In terms of creating a voice for your content, remember the first rule of communicating – know your audience. Trying to write like the Wall Street Journal or the NY Times runs counter to why people might read your material – they are not looking for the voice of the Journal. They are looking for a familiar voice that can share perspective on issues that they actually care about and have impact in their lives. I could say more, but… I'll leave it here. Thanks for addressing this in your own voice Brooke.
Stephanie Sammons
Hi Brooke you are exactly right. I've made it my life's mission to help financial advisors crack this code of creating and publishing content that is original, relevant, and interesting. Some are fantastic, and others struggle, but I applaud them all for being passionate about sharing their voices and opinions in a world where little quality exists. They are the ones who will reap the rewards from the digital revolution we are experiencing. You inspired me to refresh and reboot an article on this subject today on the Wired Advisor Blog that I had written a little over a year ago: http://blog.wiredadvisor.com/why-you-need-to-become-a-digital-publisher/
Congrats to you and your success in publishing high quality content that is interesting and helpful to your audience!
Stephanie
http://www.wiredadvisor.com
http://remontfiveplus.ru/user/o1xbxzwc2/
A regular feature on almost every Apple product has been the Spotlight Search. This has been incorporated from the apple iphone 3GS as well, which lets you find almost anything on your apple iphone be it in emails, messages, documents, notes etc. The Search also lets you find data files in the built-in iPod.
http://thescripter.com/contactus.html
Examine Timing and Clarify Goal