Gurinder Ahluwalia: You want to be something that the parent gets excited about.
Brooke's Note: Genworth's TAMP has long been the company with the marketing brains. It starts with people like Ron Cordes and Gurinder Ahluwalia. But the company has added Michael Kim from Fidelity, Frank Pizzichillo from MarketCounsel and Myra Rothfeld from CitiGroup (and formerly Schwab.) Well, the company has added a new host of experts — private-equity guys from New York and San Francisco. Now the question is whether all those smarts will result in a product line and sales pitch that will convince RIAs to buy more heavily into what the TAMP has to offer. That could be harder than writing a check for $412 million.
After having it on the market for more than a year, Genworth Financial Inc. has finally found a buyer for its turnkey asset management program, Genworth Financial Wealth Management.
Aquiline Capital Partners LLC, a New York-based private-equity firm investing in the financial services sector, and Genstar Capital LLC, a middle-market private-equity firm based in San Francisco, today announced that they have agreed to acquire the TAMP for $412.5 million. The price commanded was on the low side, sources say, considering that if you added up the sales prices of the TAMPS it rolled up, they would come to not much less than this deal. See: The 19 ways private equity has juiced up the RIA business and how it's working out.
The private equity owners will give the TAMP a new name in short order.
Genworth Financial Wealth Management was formed of acquisitions of Centurion (Joe Duran's old company), AssetMark (Ron Cordes' old company) and Altegris, and it has been reported by news organizations to be for sale dating back to fall 2011. The company has been quiet of late but is believed to manage about $25 billion of assets — mostly on behalf of investors who use independent-broker-dealer reps as their financial advisors.
Headwinds
But industry sources say that Genworth Financial Wealth Management has hit some headwinds of late and that a buyer may be able to help overcome them by bringing back more of the entrepreneurial edge the company was once known for. The company was red-hot for a few years — gathering about $1 billion of assets each quarter. See: RIA hybrids help Genworth's wealth management business to stunning growth.
Indeed, in a statement announcing the deal, the chiefs at the purchasing firms said as much in a statement: "Aquiline and Genstar will bring their operational expertise and industry experience to help GFWM and Altegris increase their scale and capabilities. Specifically, Aquiline and Genstar will work with the respective senior management teams to enhance product development and technology offerings at GFWM, and expand distribution channels and launch new alternative products at Altegris."
Gurinder S. Ahluwalia, president and chief executive officer of GFWM, says he believes that the change in ownership goes way beyond the ownership documents.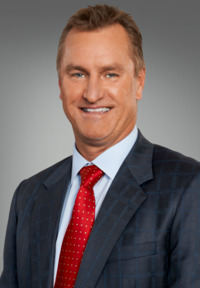 Jon Sundt: We are no longer
going to be part of a
large public company.
"For me the tangible is you want to be somewhere that you are core to everything they do," he says. "You want to be something that the parent gets excited about."
Coming under ownership of roll-up-your-sleeves owners also appeals to Jon Sundt, founder and chief executive of La Jolla, Calif.-based Altegris, which advised $2 billion of assets when acquired by Genworth two years ago but has grown to about $4 billion today.
"We're ecstatic…We are no longer going to be part of a large public company. [Acquiline and Genstar] have a long-term view."
Sundt added that he, Ahluwalia and others in charge are excited because the were given substantial stakes in the new company that provide an incentive to excel.
Aquiline and Genstar were advised by Deutsche Bank. A debt financing commitment has been provided by Credit Suisse in connection with the acquisition. The transaction, subject to customary closing conditions, is expected to close in the second half of 2013.
The company may have been ripe for a sale for a number of reasons related to its circumstances, according to Daniel Seivert, CEO of ECHELON Partners LLC of Manhattan Beach, Calif. Seivert has advised on over 70 TAMP transactions over the past 15 years These transactions — including capital raises, private equity investments, sales, mergers, and acquisitions. As a private equity investor at Lovell Minnick Partners Seivert was involved in investing over $20 million in Centurion Capital and AssetMark the two companies that were acquired to form the Genworth platform. See: Why exactly private equity firms are dumping money into IBDs at a time when many are going bust.
'Corporate orphan'
He describes GFWM as a "bit of a corporate orphan" in that Genworth Financial Inc. specializes in insurance-related products and recently sold its independent broker-dealer, Genworth Financial Investment Services Inc., to Cetera Financial Group. See: What the Cetera-Genworth IBD deal says about where these companies are headed.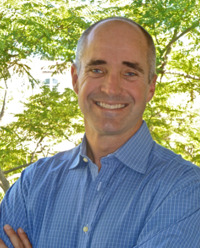 Dan Seivert believes the private equity
guys could bring back the company's
entrepreneurial edge.
Seivert adds that the set of market circumstances that gave the TAMP a phenomenal run of growth have largely changed. GFWM, and the former AssetMark it swallowed, did exceptionally well during a time when SEI Investments Co. stumbled trying to form its own advisor network. And Lockwood got swallowed by The Bank of New York. See: After bringing in $500 million in first year, breakaway Lockwood execs set sights on bigger growth.
These transitions caused "big challenges for these firms and Genworth was standing there with its bag open," Seivert says.
This right-place, right-time circumstance was enhanced by two other moves made by Genworth. It invested in new technology "at a point when you could get the best ROI," Seivert says.
Genworth's technology came together because it didn't have to overcome old, clunky legacy systems but also because it addressed end-investor needs s well as the needs of advisors, according to Seivert.
The TAMP also won over advisors by developing a then-unique system of bringing together a number of name-brand asset managers, such as Litman Gregory Asset Management LLC and Goldman Sachs Asset Management, and creating portfolios that "took away the culpability from advisors," Seivert says.
Gorging on the disgorged
And all these great changes got the further boost of the company's building a big, high quality sales force comprising people pushed out by other firms in a mode of disgorging in the 2004 and 2008 downturns, he adds.
As competitors began to catch up in these areas and the market started to change, GFWM may have begun to compete as more of an also-ran. See: With formerly hot TAMP category hitting a cold patch, Envestnet stays on a roll.
It has historically succeeded by pursuing IBD reps, but that market, Seivert says, may be "mined out," not only because of saturation but because of firms like Envestnet making deals at the enterprise level with the broker-dealer. "Enterprise deals have always been a factor but if TAMPs developed a strong following at the rep level the reps could effectively force the home office to add the TAMP…this became a less viable strategy for TAMPs over time." See: With formerly hot TAMP category hitting a cold patch, Envestnet stays on a roll.
Ahluwalia says his company is flattered to have been imitated but that it believes it can out-execute its imitators. He also allows that there are challenges the company now gfaces.
"Life isn't easy but there are things in life worth pursuing."
In addition, there are new kinds of portfolios capturing investor imaginations in the form of third-party managers of ETFs, such as Windhaven. See: Schwab adds $2 billion of assets from Windhaven, with RIA help, and another $2 billion of assets from 41 new RIAs.
Prepared remarks
Still, principals of the private equity-firms acquiring GFWM expressed — in prepared statements — confidence in being able to build up their new holding.
"Genworth Financial Wealth Management and Altegris are market-leading businesses with strong brands, experienced management teams and high growth potential," said Jeff Greenberg, chief executive of Aquiline. "Both businesses provide strategic resources that differentiate them from their competitors in rapidly-growing industries. Together, they form an effective platform for investors. We look forward to working with Genstar to support these companies in their continued development."
"GFWM and Altegris are each well positioned to meet the growing needs of independent financial advisors and increased demand from retail investors for access to alternative products," added Tony Salewski, a principal of Genstar. "Aquiline and Genstar will leverage our collective investment experience to help the management teams capitalize on these trends and grow their businesses."
Jean-Pierre L. Conte, managing director and chairman of Genstar, commented: "This acquisition, in partnership with Aquiline, is a demonstration of our continued focus of investing in targeted, attractive segments within the financial services sector."
---
Related Moves
November 29, 2018 – 11:54 PM
---
---
Mentioned in this article:
---
---
---
Frederick Van Den Abbeel / TradePMR
All my best wishes to the entire team at Genworth.
Grammer KnotZ
There is a typo above the sentance
"Life isn't easy but there are things in life worth pursuing."
It says gface instead of face.
Stephen Winks
The TAMP product business is evoving into the TAMP technology business. Today top Advisors are constructing expert personalized client portfolios at 8 bps completely circumventing platform fees and broker/dealer cost which maximized their margins, reduce cost to the consumer while being totally compliant to fiduciary duty, none of which is possible in e brokerage format.
The IB/Ds challenge is TAMP technology is taking their advisors in a direction that minimizes the value of expensive packaged products, the IB/Ds bread and butter. Margins at the IB/D are in conflict with the margins of the Advisor.
Essentially, expensive packaged products are being renderd obsolete by advance technology that facilitates a much higher degree of portfolio detail to be managed in the clients best interest.
The value added is in process facilitated by advanced technology managed by advisors, not products.
SCW