Genworth's TAMP is bought up by two private-equity firms for $412 million
After a long spell on the block, Aquiline Capital and Genstar Capital coughed up the cash to buy the roll-up of Altegris, AssetMark and Centurion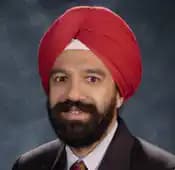 Gurinder Ahluwalia: You want to be something that the parent gets excited about.
---
Related Moves
November 29, 2018 at 11:54 PM
---
---
Mentioned in this article:
---
---
---
Frederick Van Den Abbeel / TradePMR
All my best wishes to the entire team at Genworth.
Stephen Winks
The TAMP product business is evoving into the TAMP technology business. Today top Advisors are constructing expert personalized client portfolios at 8 bps completely circumventing platform fees and broker/dealer cost which maximized their margins, reduce cost to the consumer while being totally compliant to fiduciary duty, none of which is possible in e brokerage format.
The IB/Ds challenge is TAMP technology is taking their advisors in a direction that minimizes the value of expensive packaged products, the IB/Ds bread and butter. Margins at the IB/D are in conflict with the margins of the Advisor.
Essentially, expensive packaged products are being renderd obsolete by advance technology that facilitates a much higher degree of portfolio detail to be managed in the clients best interest.
The value added is in process facilitated by advanced technology managed by advisors, not products.
SCW
Grammer KnotZ
There is a typo above the sentance
"Life isn't easy but there are things in life worth pursuing."
It says gface instead of face.