Tom Bartholomew: I don't have to have the downtime and overhead and the legal costs of running the independent RIA.
Bartholomew & Co. hit the big $1 billion milestone last month, has $2 billion in its sights and is serving a fertile market of municipalities by using — among other things — a have-dinner-with-your-IBD's-CEO strategy.
Tom Bartholomew's practice's $1-billion in AUM makes it a bit of a rarity; such size is most often associated with corner-office brokers at Merrill Lynch or the EXPLORE-attending RIAs who keep assets at Schwab Advisor Services. See: Schwab EXPLORE goes deep into the Rockies with big RIAs.
Few advisors in the independent-broker-dealer world get that big — and when they do they can't help but consider their options. They can pull a Ron Carson and convert to an RIA and stay with their independent broker-dealer. See: Ron Carson quickly sees benefits of converting his practice to an RIA. Or, they can emulate Chuck Bean by converting their practice to an RIA and move lock, stock and barrel to an RIA custodian. See: Advisor Spotlight: How a big-time IBD rep ended up as a Schwab RIA.
Either way, such a firm's payout typically goes up, choices of technology improve and somebody might even provide them with some tangible sweeteners in the process. See: How Mike McNamara became a TD Ameritrade RIA and pruned his book in one move.
Rare bird
Bartholomew, who founded his Worcester, Mass.-based firm in 1994 and has been with Commonwealth Financial Network that entire time, could be seen either an exception to a rule — an RIA waiting to happen — or a man stuck in a time warp running out the clock. Or, he could simply have found a way to outgrow almost every advisory firm in the lower 48 by playing to the advantages of having an excellent working partnership with his broker-dealer.
Bartholomew makes a great case for the last of these possibilities. The Bartholomew practice has grown dramatically in the last decade: In 2004, the firm had $217 million in assets; five years ago it was up to $600 million in assets and has since climbed to $1 billion — and Bartholomew says the firm is poised to hit $2 billion in assets in three to five years.
It's unusual for an advisor at an IBD to grow his business to this level, says Ryan Shanks, founder and CEO of Finetooth Consulting. "This is extremely rare," he says. "There's a lot of assumptions you make if you're going to grow and get to a certain scale. On one hand, you're almost an idiot if you don't go and form your own RIA. But with this guy, he's got a unique business model and you almost want to take your hat off to Commonwealth, because something is working that they've kept him 100% happy with the relationship. If it's not broke, don't fix it."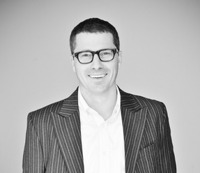 Ryan Shanks: You almost want to
take your hat off to Commonwealth,
because something is working that they've
kept him 100% happy with the
relationship.
Bartholomew has 20 employees — many of whom have been on staff since the early days. Along with its 1,000 individual clients, Bartholomew & Co. has a well-carved-out niche serving Massachusetts municipalities, a client base, which has grown dramatically over the years and fuels growth more than his practice with individual investors.
'Modest premium'
In fact, Bartholomew understands his choice to remain with Commonwealth and not become an RIA means that he pays more to Commonwealth. But he's fine with that, saying he receives commensurately more services and assistance from Commonwealth than he would if he were a pure RIA at a larger custodian.
"They've done everything they can for me so that I don't want to start my own RIA," Bartholomew says. "I'm paying a modest premium. I'm paying this so I don't have to have downtime and have overhead and the legal costs of running the independent RIA."
Dinner with the CEO
Bartholomew is convinced that if he were an RIA at a large custodian, he wouldn't get nearly the kind of one-on-one attention he receives at Commonwealth and says he'd also add a lot more headaches to his list.
"I'm talking to the Commonwealth CEO, Wayne Bloom, every week or so. If I were to start my own RIA, then I've got to deal with technology and all sorts of other things. How much time would that take me away from clients? I'm not comfortable with the tradeoff," he says. "I'd rather have dinner with Commonwealth's CEO once a month and talk about technology and things like that so I don't have to do it myself." See: Commonwealth's revamp of technology includes subtracting Advent.
Commonwealth firms can either use Commonwealth's RIA or they can use their own RIA. Commonwealth has 1,445 advisors in 1,150 branches. Of those, 30 branches use their own RIA and the remainder use Commonwealth's.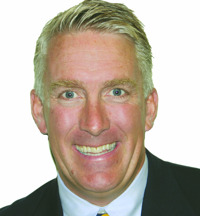 Andrew Daniels: If you are an
advisor and you want to hand
off compliance and practice management stuff,
that's where Commonwealth delivers.
Bartholomew also says Commonwealth helps him wrap up complex tasks in a timely manner. "If I need to do an international wire to Istanbul, they'll help me make sure it happens," he says. "It's been a great partnership.
He also values his firm's one-hour proximity to Commonwealth's Waltham, Mass. headquarters — a factor not unimportant to other advisors. See: Commonwealth edges out LPL to nab the $1.2 billion retirement firm just down the road.
As for Commonwealth, its executives feel that they are able to keep top advisors such as Bartholomew because they handle many of the back-office issues.
"If you are an advisor and you want to hand off compliance and practice management stuff, that's where Commonwealth delivers," says
Andrew Daniels, Commonwealth's managing principal for field development. "And, that's the kind of important things that we continue to invest in."
Shortfalls in their future
Bartholomew says his business has evolved over time at Commonwealth and the firm has accommodated his complex practice. In the last five to seven years, his municipality business has grown and now makes up about 40% to 45% of his overall practice. Bartholomew has opened about 150 to 175 municipal accounts in the last five to seven years.
This is a market that other independent practices have found to be fruitful. See: Merrill Lynch breakaway wins $550-million account in head-to-head battle with UBS — despite a higher bid.
His firm's expertise is solving a complex and complicated problem for municipalities, many of which have underfunded liabilities for their projected health care expenses for retirees. See: The deep dish on why Meredith Whitney was dead wrong on municipal bonds.
Communities in Massachusetts are required to fund an annual required contribution — the amount the municipality must pay each year for its employees' retiree health care benefits. But in many cases, this amount is still not enough to satisfy the amount the municipality will need to pay for the real costs. Projections show that if the municipalities don't tuck away more money for health care they will have a significant shortfall in the future.
Bartholomew works with cities and towns across Massachusetts that understand they need to save for these benefits on top of their annual required contribution.
"Many cities and towns have a huge liability and they're making sure that they're funding some portion of their liability on an annual basis. They're putting money aside for future liability," Bartholomew explains. His firm manages those assets for these municipal entities.
Public service
Even though governments are often considered cash-strapped, Bartholomew says many cities and towns understand that funding these future retiree health benefits is imperative and are investing money in this cause each year.
"They've tightened their belts all the way around, but every once in a while something happens, and they've got an extra $10 million or even an extra $1 million that they can use to find these accounts," he says.
Certainly, the way he manages the municipal investments is quite conservative.
"We manage it like a health care trust ,and it's a conservative asset allocation. We're being hired because we understand Massachusetts laws and have 30 years and scores of experience in public government."
---
Mentioned in this article:
FA Match
Consulting Firm, Specialized Breakaway Service, Recruiter
Top Executive: Ryan Shanks
---
---
---
Frederick Van Den Abbeel / TradePMR
Reminds me of an old quote: "Cost is only an issue in the absence of value." I applaud Mr. Bartholomew for reaching such a significant milestone. There will always remain viable cases to remain with an Independent B/D in spite of the payout structure. If the Advisor feels he/she is obtaining sufficient value at the agreed payout schedule, seems to be a "win-win" for all concerned. It's those advisors who feel the costs associated with a B/D aren't being justified in their eyes why most consider going RIA to earn 100% of their own fees.
Based on my experience, some Registered Representatives feel they are subsidizing tools and services being provided by the B/D for which they themselves don't find valuable or necessary in their business. If you are earning a 90% and allowing the B/D to retain 10% but don't feel the 10% is justified, perhaps then, might be time to explore other possibilities.