Mark Cortazzo: I don't feel bad for the person who was expecting this residual revenue, because they're not doing their job.
It's no secret that most RIAs despise variable annuities with their high costs and hidden fees. But one LPL hybrid advisor is out to convince RIAs that not all annuities are a nightmare.
Mark Cortazzo, founder and senior partner of MACRO Consulting Group LLC in Parsippany, NJ has just launched a new division, Annuity Review, which will pore over variable annuities for investors or for RIA clients and offer a recommendation on whether clients should nix the contracts or hang on to them. Cortazzo charges a fee for retail investors of $199 for up to three contracts and offers reduced fees for RIAs' clients.
Cortazzo says that his new service is attractive to RIAs because many of them onboard new clients that are saddled with variable annuity contracts. See: An inside look at why LPL Financial is leading the charge with fee-based variable annuities.
Many of those RIAs may want to recommend that clients surrender these old and expensive variable annuity contracts once the penalty period is over. But Cortazzo believes that some of those contracts are worth a second look before cashing out. The older contracts may offer more-generous payouts, lower costs, better accumulation benefits, more-attractive fixed options, better death benefits and fewer investment restrictions than current products. Certainly, current products don't have the generous guaranteed benefits of 5% or even 3% that some of the older contracts still carry. See: Not without criticism, TD Ameritrade opens an 'insurance agency' for RIAs that want to provide annuities.
Old, misunderstood
Further proof, he says, that some of these contracts are valuable is that insurance companies are looking to get out of them by offering cash payments to owners. See: Study: Variable annuity providers show some gains in tackling RIA market.
While Cortazzo has a profitable advisory practice, he clearly feels that this is an area in which his firm can build a solid niche business.
"This is one of the fastest-changing areas in financial services right now, because people have these old contracts, and if RIAs don't understand them and simply say let's walk away from it because it's expensive, they could be walking away from something they could never be able to buy right now," Cortazzo says. "There's a lot of old legacy annuities that people could be using so much more effectively. Some of the guarantees are really good right now." See: An annuity even an RIA could love: no commissions, no fees, solid returns and the highest investment security on the planet.
MACRO has a staff of 24 with six people dedicated to the Annuity Review process and Cortazzo expects that portion of the business will grow and need to be expanded.
Someone's still getting paid
Cortazzo's advisory firm has about $750 million in assets and manages both commission and fee assets through LPL. It also has its own RIA. As part of Annuity Review, which Cortazzo launched in February, he will review the annuity extensively and deliver a 10-page report to the RIA. Cortazzo signs a non-compete clause and agrees not to solicit the client in any way.
If the client and RIA decide to keep the annuity contract, Cortazzo's firm is named as the advisor on record for the annuity and will manage the contract and earn commission from the annuity. But Cortazzo will be handling the annuity only for the RIAs. They will continue to manage all of their clients' assets and keep the client relationship.
The commissions on these annuities vary. About one-third of annuity contracts don't pay recurring revenue but those that do may pay a continuous commission fee as low as 25 basis points, and fees could go as high as 1%. See: Big RIA cuts annuity companies out of the deal with new retiree program.
Cortazzo points out that these fees would still be getting paid whether his firm were managing the annuity or not. In most cases, insurance brokers sold the contracts and some of them are still collecting commissions.
"The fee would have been going to someone all along," Cortazzo says. "The fee was probably going to the person who sold the original contract but hasn't been staying in contact with the client. Now, the client is going to get someone who will do a better job and also who understands their overall picture."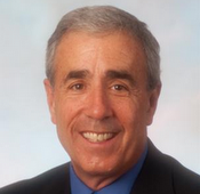 Les Abromovitz: I'm sort of
puzzled about bringing in an outside
person.
Cortazzo also says his office spends a great deal of time working with the RIAs to understand the clients' circumstances and also quizzes the insurance companies about each specific contract. "We ask very pointed questions to the insurance company so we can make sure we have an accurate picture of every annuity," he says. See: Is Hartford Financial's market exit a death knell for the annuity crowd or just more Hartford haplessness?.
Why outsource?
Annuities in general raise a host of ethical and fiduciary issues, says Les Abromovitz, a senior consultant with National Compliance Services Inc. and author of The Investment Advisor's Compliance Guide."
On one hand, telling clients to sell a solid annuity so an advisor will have more assets to manage is clearly a bad decision. But he also questions the wisdom of an RIA's outsourcing the analysis of annuities to other advisors.
"If a client is getting 5% returns in an annuity, why would it even need to be reviewed?" Abromovitz asks. "That's obviously a good deal right now. I'm sort of puzzled about bringing in an outside person. I guess from my perspective, I expect investment advisors to take pride in every type of financial product. I don't know many of them who would say they don't have the expertise and are going to pass on the expertise to another advisor." See: Study: Variable annuity providers show some gains in tackling RIA market.
Abromovitz says he sees the value of an annuity review under certain circumstances but still questions whether the typical RIA would take the risk of outsourcing the annuity by turning it over to a third party.
"I do not believe an adviser is obligated as a fiduciary to hire a third party, to review an annuity or to outsource those responsibilities.
Certainly, however, advisers should not be providing advice in areas where they are not competent," he adds.
Asking an expert
But RIA Buz Livingston looks at this issue from a completely different perspective. As a certified financial planner and principal of Livingston Financial Planning Inc. in Santa Rosa Beach, Fla., Livingston feels it is his fiduciary duty to have another person review the annuity, since he's not an expert in annuities.
"I don't have an insurance license. I feel I should let a professional look at it," he says. "I don't know much about annuities, and I think the best thing is to have someone who is an expert evaluate them."
LIvingston is one of the first RIAs to begin using Cortazzo's firm's new service. Livingston says he comes across a handful of variable annuities each year, often from new clients, and it's difficult for him to know how to advise the clients since he knows just the basics about annuities.

Buz Livingston: Sometimes, there's an annuity
with some benefits in here. It's
almost like that baby that is
so ugly, it's cute.
Good catch
Livingston credits Cortazzo's firm with a good catch, pointing out that one of his clients hadn't properly completed the spousal benefit documents to the letter. If one of the spouses had died, the income guarantee wouldn't have been paid out since these documents weren't completed. Livingston's firm mostly handles hourly fee-only advice to clients and doesn't typically manage clients' assets.
In this case, the couple was paying for joint income through the annuity but the wife wasn't set up as a primary beneficiary and she would not have received the income when her husband died.
LIvingston says that catching these problems has actually helped him bolster relationships with clients. "It makes my relationship with the client that much stronger," he says. "Some of these older VAs have some hidden benefits, and I don't know how to analyze them."
This may seem like an obvious mistake, but Cortazzo says that many insurance brokers set up these contracts in a hurry, and forgetting these critical documents happens more often then you'd think.
"It's literally signing a piece of paper," Cortazzo says. "We've seen this with other clients as well. The person who sold the annuity often just wants to get the paperwork done as quickly as possible. They're not advisors, they're salespeople. They're trying to get the sale, and they don't want to wait for the extra paperwork to muck up the sale. I'm excited about this, because we're helping out the client and building strong client relationships with advisors. I don't feel bad for the person who was expecting this residual revenue, because they're not doing their job." See: The ABCs of doing due diligence on fixed income annuities.
---
Mentioned in this article:
---
---
---
Michael Cocozza
It would be interesting to cover how Cortazzo's firm overcomes the conflict of interest that seems to be present, given that Cortazzo's firm takes over the trailing commissions on annuities that are not surrendered.
Stephen Winks
Brilliant strategy.
You would think this sort of expert diagnostic insurance service would be performed by a broker/dealer so the broker would have performed their fiduciary duties before the sale but brokers are neither accountable nor responsible for their recommendastions so b/ds are not compelled to act in that capacity.
This diagnostic is the future of advisory services support, where well informed recommendations are made where the advisor is accountable and responsible for their recommendations, both continuously and comprehensively. If things change then it is the responsibility of the advisor to take corrective action.
Great idea whose timw has come. Rather than focusing on selling products, the emphasis shifts to monitoring everything the client owns and managing it in the best interest of the investing public. This makes the use of high cost packaged products unambigously counter to the best interest of the investing public and shifts the focus from product sales to the continuous comprehensive responsibilities required of fiduciary standing.
Retail product distribution without and overarching investment strategy (a fiduciary duty) becomes obsolete, counter to the best interest of the investing public. Even product sales requires ethical behavior to include a suitably cost effective client recommendation.
SCW