Liz Nesvold: More hires are definitely on the way.
Brooke's Note: What gives? Firms that make their living by doing investment banking-type work for RIAs are building up their forces like an army when an enemy is bearing down on its borders: suddenly and rapidly. But there is no new external force. Purchases and sales of RIAs have still not taken off. But there's work, plenty of it, for these firms and that shows something about what services RIAs are now looking to pay for.
Mergers-and-acquisitions firms for RIAs are hiring like there's no tomorrow — and without the tailwind of a breakout bull market for financial advisory practice sales. See: Even as mired markets stalled Q2 merger deals, private-equity-fueled national acquirers revved up prices.
Arguably at the top of the heap of these players is Silver Lane Advisors LLC, which mostly does deals in the $1-billion to $10-billion AUM range. Recent transactions include the acquisition of Luminous Capital Holdings LLC on behalf of First Republic Bank; the acquisition of Mt. Eden Investment Advisors LLC for Evercore Wealth Management LLC; the sale of Interactive Advisory Software to Hanlon Financial Group; the sale of Fortigent LLC to LPL Financial and the sale of a substantial equity position in Avalon Advisors LLC to The Carlyle Group.
Silver Lane's modest staff has now grown to nine people on the strength of its recent hire of Edward Higham as a new managing director. Before joining Silver Lane, Higham led purchases and sales of asset management and insurance companies in the Americas and Asia for New York Life Insurance Co. Before that, he was a senior vice president in corporate M&A at Prudential Financial Inc., where he helped acquire insurance, asset and wealth management, brokerage and private-banking businesses worldwide.
This latest hire may mark the beginning of a hiring spree, not a periodic end, according to Liz Nesvold, managing partner of New York-based Silver Lane.
"More hires are definitely on the way, in addition to a geographic expansion to be announced a little bit later this year," she says.
Resurgent succession issues
The soaring stock market — with its favorable effects on RIA valuations and the ability of firms to raise cash to buy them — is one reason that Silver Lane is looking to bring aboard new talent.
But there is a less splashy, and less-market-sensitive, reason that Silver Lane is in a hiring vein, Nesvold adds. That is the demand for succession and estate planning, tax considerations and a general desire for better strategic positioning.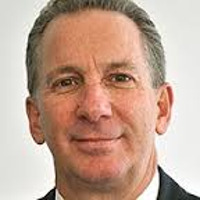 Edward Higham, Silver Lane's new managing
director is an M&A veteran of
New York Life Insurance and Prudential.

Indeed, David Selig, CEO of M&A firm Advice Dynamics Partners, says that confidence engendered by this market is spurring a spate of succession-related work that had until now been postponed.
Revenue at Selig's Mill Valley, Calif.-based firm has doubled every year since 2010, and he has hired four people to help with the increased workload — including Wharton and Berkeley MBAs. But Selig says he is still surprised to hear about how aggressively his competitors are taking on new people. Employees at this level typically require compensation of $250,000 or more, and Selig "can't imagine" there being enough business to justify the overhead. His team works on an as-needed basis as contractors.
DeVoe & Co. hires a Harvard MBA and an ex-Navy SEAL
David DeVoe, principal of DeVoe & Co. of San Francisco, says he, too, is feeling the market pull to add bodies and to do so with a sense of urgency.
DeVoe just completed three hires. Francine Miltenberger has joined the firm as a managing director, investment banking. She was formerly president of Kaspick & Co., a privately held asset management firm. There she streamlined operations, increased AUM from $3 billion to $4.5 billion and created an exit for the founders through a sale to TIAA-CREF. Previously, Miltenberger was a partner in a software start-up serving the medical insurance industry, which was successfully sold to a private-equity group. She has an MBA from Harvard and an undergraduate degree in economics and psychology from Wellesley College.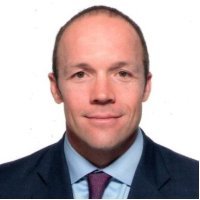 Rod Teeple, DeVoe & Co.'s new
managing director, is a former Navy
SEAL.
DeVoe also just hired Rod Teeple as managing director, investment banking. Teeple has more than 15 years' post-MBA experience in the financial services industry, including stints with leading investment banks Credit Suisse, Donaldson Lufkin & Jenrette, and Robertson Stephens, and participated in deals with aggregate transaction value over $3 billion. See: With big LPL backing, the Robertson Stephens brand revives to roll up advisors to the suddenly wealthy.
Prior to business school, Teeple served as an officer in the U.S. Navy where he was a SEAL platoon commander, successfully completing three overseas deployments and hundreds of naval special warfare missions.
DeVoe says he also hired a third staff member and is interviewing additional candidates.
"Even though 2012 M&A deals were softer, there was growing demand for succession planning, valuations and mergers," he says.
In addition to representing either the buyer or the seller in a given transaction, DeVoe & Co has also operates as an objective third party in several merger transactions. In such merger engagements, the buyer and seller split the fee, while DeVoe's firm plays number cruncher and "marriage counselor" to the prospective parties.
"We've have had over 40 engagements in the last 15 months, with over 30 requiring a valuation as all or part of the transaction," says DeVoe.
Although DeVoe & Co and Silver Lane both serve clients with $1 billion of AUM or more, the two firms have yet to compete head-to-head, DeVoe says, adding that his firm also caters to mid-sized and smaller RIA clients.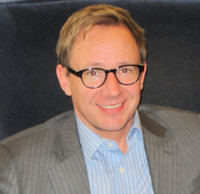 David DeVoe: Even though 2012 M&A
deals were softer, there was growing
demand for succession planning, valuations and
mergers.
Regaining pre-crash momentum
Another prominent M&A firm, Gladstone Associates LLC of Fort Washington, Pa., is hiring even more aggressively, according to its president, Paul Lally. See: Not everyone has to make rain: Mariner brings over former LPL advisor who'd rather stay indoors and give advice.
In January, Steve Gibson signed on as asset management practice head of Gladstone Transaction Advisers. In November 2012, Bob Lipsey was hired as general counsel and executive director of transition planning. Also in November, George Evans came aboard as managing director.
"Gladstone saw a significant increase in business in 2012; we are expecting a double down in 2013 and have staffed accordingly," Lally says. "As we have passed through the election cycle and slowly recovered from the credit crisis debacle, we're finding that RIAs are riding the market uplift and are starting to make the strategic decisions they have postponed for several years."
---
Mentioned in this article:
---
---
---
John
August 15, 2013 — 7:46 PM
Gladstone isn't hiring anyone anymore, they have either laid off most of their employees or they have left.
Frederick Van Den Abbeel / TradePMR
Thank you RIABiz for reporting on this topic. It appears to be a growing evolutionary trend in the advisory industry.
Elmer Rich III
"Sure sign of a market top." Exactly, how are all these new folks going to get paid, and by whom?
Elmer Rich III
August 15, 2013 — 7:56 PM
Predictable. PR is usually accurate – about the opposite of the claims. We have done M&A for years. We could have told 'em.
http://autobazarish.ru/user/carpinteyrousp/
What many people use as entertainment, corporations can use for a presentation device. The battery makes it possible for approximately ten hours of viewing movies in high-resolution, at the same time as full-color, tidy photograph albums for beautiful presentation generation.
http://www.fsienergy.com/ds.html
Voice above world-wide-web protocol is definitely not but Voice about ip, which has taken the planet by storm. Voice in excess of internet protocol is equally bring about and results of a diminishing world. Now a person need to have not spend vast amounts on building around the world calls. Just together with the assist of Net, it truly is probable to call people today in pretty much any put in the world without the need of needing to burn an entire inside the pocket.