Scott Collins is well known by advisors on B-D and hybrid side of the industry, making him a good catch for TD.
After trying life as a recruiter of breakaways, Scott Collins has reversed course to recruit for a major RIA custodian.
In February, Collins left his own venture and became TD Ameritrade Institutional's director of advisor transitions. In this role, he'll lead recruiting and consulting efforts and will be focused on advisors who are considering becoming pure RIA or RIAs with a brokerage license. Collins is replacing Jeff Zabel, who moved to Seattle. where he now handles regional sales for TD.
Collins, 43, left LPL Financial after 13 years in January 2011 to start up an independent recruiting firm, FirstPoint Partners LLC, in Solana Beach, Calif., with co-founder Scott Miller, 54, a former LPL recruiter. See: Two former LPL execs set up a breakaway boutique that works with Raymond James and Schwab, among others.
While it appears the startup recruiting firm was gaining traction, TD Ameritrade reached out and offered Collins, a father of four, a full-time day job he couldn't refuse.
Everyone knows Scott
Collins is well-known in the industry and that's one of the reasons Peter Dorsey, managing director of sales at TD Ameritrade, reached out to him. Collins had worked with some recruits for TD in his role at FirstPoint.
"Scott was at the top of my list in terms of reputation. He understands both sides of the business. He understands the recruiting perspective and he understands all of the hybrid needs because he's done that for years at LPL. He is very well-connected. Everyone seems to know him," Dorsey says. "That's one of the most important things. It doesn't matter who you know; what matters is who knows him, and everyone seems to know him on the broker-dealer side." See: Why Mindy Diamond is morphing her firm away from pure wirehouse recruiting.
As part of his employment at Jersey City, N.J.-based TD Ameritrade Institutional, Collins agreed to dissolve his business interest in FirstPoint, Dorsey says.
Steady gig
Collins says the move was a natural fit because he spent much of his time at FirstPoint working with advisors who were looking to move to hybrid or RIA model. "Over the last few years, I forged a strong relationship with TD. I was very impressed the company's philosophical approach towards technology, service and the advisors," Collins says. "And I was equally impressed with the culture and the people representing the company. So, when the opportunity to help TDAI drive the hybrid and breakaway broker strategy, it was something I couldn't pass up."
His former partner, Miller, says he and Collins remain the best of friends, and he understands that Collins couldn't turn down a full-time salaried position.
FirstPoint continues to operate and has three employees including Miller. But Miller says he's not focused on building a fast-growing business.

Peter Dorsey: It doesn't matter who
you know; what matters is who
knows him, and everyone seems to
know him on the broker-dealer side.

"I'm semi-retired and we're not going to set the world on fire over here," Miller says. "We're trying to help a select group of people rather than reach a certain volume type. For me, it's more about doing the things I like, and I don't have to make a living from it. For Scott, he has four kids and one daughter in college, and he is in a position where he needs to do well."
Miller says that FirstPoint has made profits, but it clearly does not provide the same paycheck week-after-week — given the unpredictable nature of recruiting.
"We're profitable, but not in a huge way. It's not the same check every month. I think if the opportunity hadn't been so appealing, Scott wouldn't have taken it," Miller says.
Starting a recruiting firm not a breeze
Recruiter Ron Edde, who started his own firm, Millennium Career Advisors, in 2012, says the recruiting business is not easy.
He suspects that FirstPoint is not a major player. "Based on the conversations I had with people, their name virtually never came up, which meant they weren't doing a lot of business. That's largely true for most people who bust out and try to do this. Eight out of 10 give up pretty quickly. Sometimes, it's luck, and sometimes it's a matter of persistence. Mostly, it's your business model and then some luck too."
Edde says that industry recruiters leave firms and try to become an independent recruiter and realize it's not an easy task.
"In the recruiting business it is difficult to wake up every day and put a smile on your face and start pounding the phone. That's why a lot of producing managers who are trying to run a firm have such a hard time recruiting. In order to do it, you've got to do a lot of work," Edde says.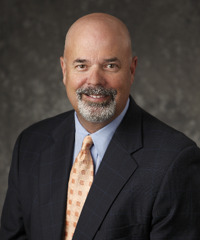 Scott Miller: Scott has four kids
and one daughter in college, and
he is in a position where
he needs to do well.
Like LPL used to be
Miller says hard work isn't an issue at all with Collins, and that what Collins saw was an opportunity at TD.
One of the most appealing aspects of joining TD Ameritrade was the fact that it reminded Collins of how LPL used to be 10 years ago when the firm was smaller, nimble and growing, Miller says.
"For Scott, it's a great opportunity and it's exciting because TD reminds us both of what LPL was like when it was smaller. Scott likes TD's technology, and for his family this is a better way to go and a better way financially for him," Miller says. "Scott and I are on great terms. He saw a really good long-term opportunity with TD and took it. TD is on a really good growth track and Scott wanted to help them continue to gain market share." See: LPL reaches hard-won agreement to rein in bonuses to big advisors that had proved to be overly generous.
Collins agrees saying he believes that TD is poised for further growth. "While the company has experienced great success through the years, there's still a lot of opportunity and I'm excited about being a part of the future growth," he says. " I believe my previous roles within the industry and my time at FirstPoint Partners puts me in a position to help bridge the gap between the BD and Custodial worlds."
Collins' knowledge gleaned from LPL is a huge advantage at TD.
"LPL does a very good job of understanding how commission plays a role for advisors. He took that knowledge and is transferring it over to the hybrid strategy and to make sure that we understand both sides of the business for advisors," Dorsey says. "We want to capitalize on the seismic shifts happening in the wirehouses. We think he can help us capitalize on our strength and take our hybrid strategy to the next level."
Collins says he feels the industry is going to see dramatic growth in the RIA and hybrid models. "Two of the biggest opportunities are wirehouse advisors breaking away and successful IBD Advisors who have outgrown their current firm. Both groups want greater control over how they market themselves and deliver advice. Additionally, they are seeking a better service model and more robust technology solutions that will help them manage their practices more efficiently," Collins says.
---
---
Mentioned in this article:
---
---
---